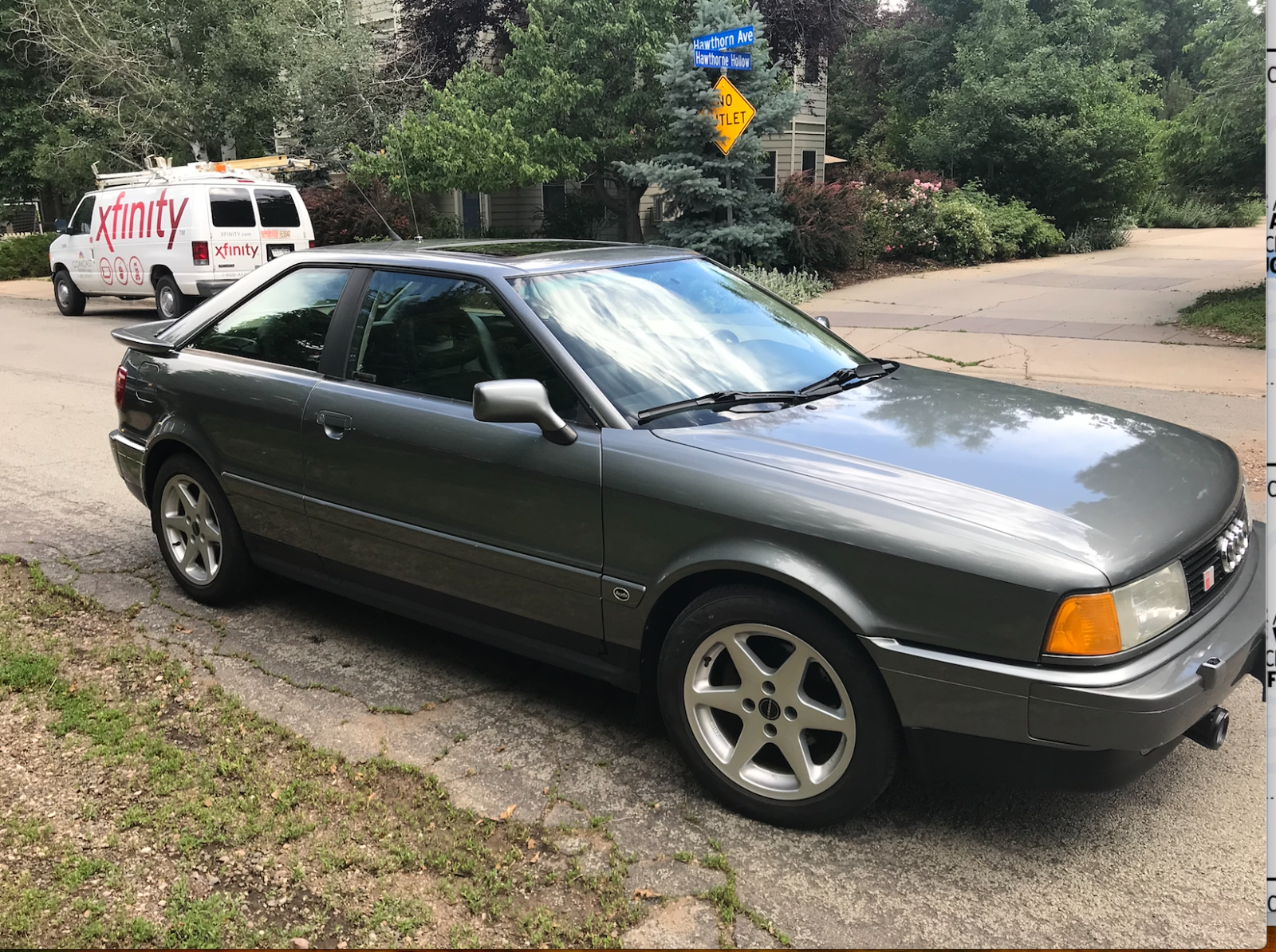 For some time, the B3 Audi Coupe Quattro enjoyed a coveted place in the lineup, and many enthusiasts still consider them the high point of Audi design. However, in the market place their star has fallen slightly as newer and faster cars have become more affordable. While for some time a solid example would have cost you well north of $6,000, these low production all-wheel drive hatchbacks seem to have fallen on harder times recently, with the pool of remaining candidates dwindling and most coming to market with heavy needs. They have a reputation for being slow compared to the competition – the result of being relatively heavy rather than lacking in the motor department. The 7A inline-5 20V motor is a true gem, and on the fly these Coupes are quite entertaining to drive. Of course, as with most of the Audi quattros, turbo conversions are popular and the possibilities are near limitless.
The B3 chassis also upped the electronic quotient for the driver compared to the relatively simple B2s. Electronic fuel injection, electronically locking (and automatically disengaging) rear differential, a Torsen center differential, electric seats and automatic climate control moved the B3 upscale from the B2, along with added safety features. Next year the first of these Coupes turn 30 years old – an age that qualifies them as being antique in most states. Audi only sold a reported 1,730 of these Coupes between 1990 and 1991 model years, and the best (and probably optimistic) estimates put only about 75% of those still on the road today. Options on the Coupe were limited to the Cold Weather package, 8-way power seats and Pearlescent White Metallic paint – two of which are seen here on this '91. '91s also had the upgraded glass moonroof rather than the early steel panel, though they lost the infamous "Bag of Snakes" tubular header early models carried. '91s also gained rear sway bars and are the rarest of the bunch, with only 364 sold in the model year and a further 58 traded as leftovers. Like the original, finding a good one is key – and difficult: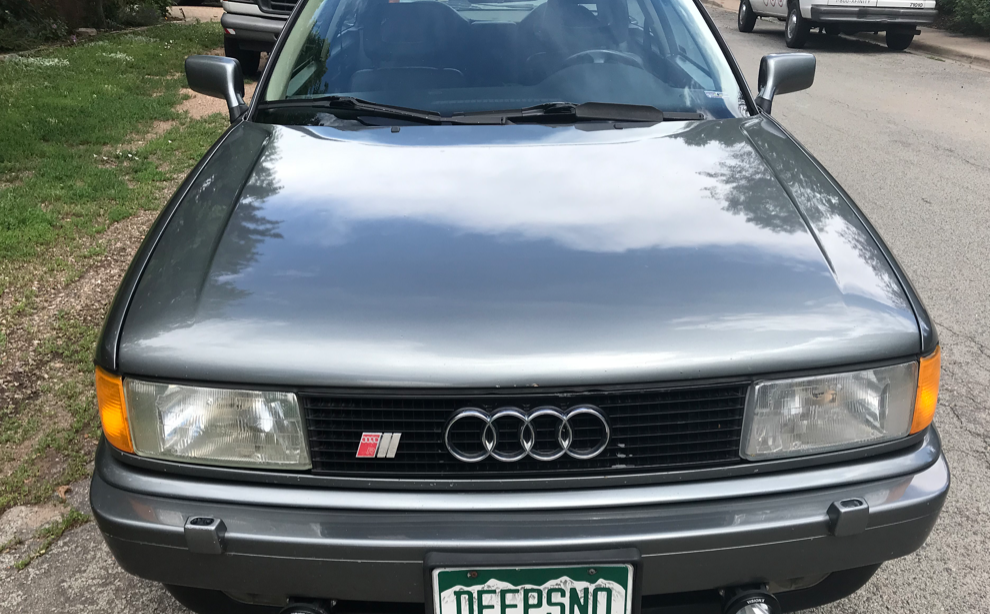 Year: 1991
Model: Coupe Quattro
VIN: WAUGF58B6MA001232
Engine: 2.3 liter inline-5
Transmission: 5-speed manual
Mileage: 174,000 mi
Location: Boulder, Colorado
Price: $6,750 Buy It Now
Rare find- excellent condition Coupe in the best color combo, Colorado maintained, stock condition, non tinkered runs as good as she was when new. I just bought a 6th car so need to reluctantly part with one of my cars. Hard to say what these are worth but asking a fair price. Excellent condition Colorado maintained Coupe that I am reluctantly selling. Includes original OEM wheels, 2nd set of clean Bobet wheels and Blizzak snow tires. 174K miles fully maintained by Audi or certified mechanics from day #1.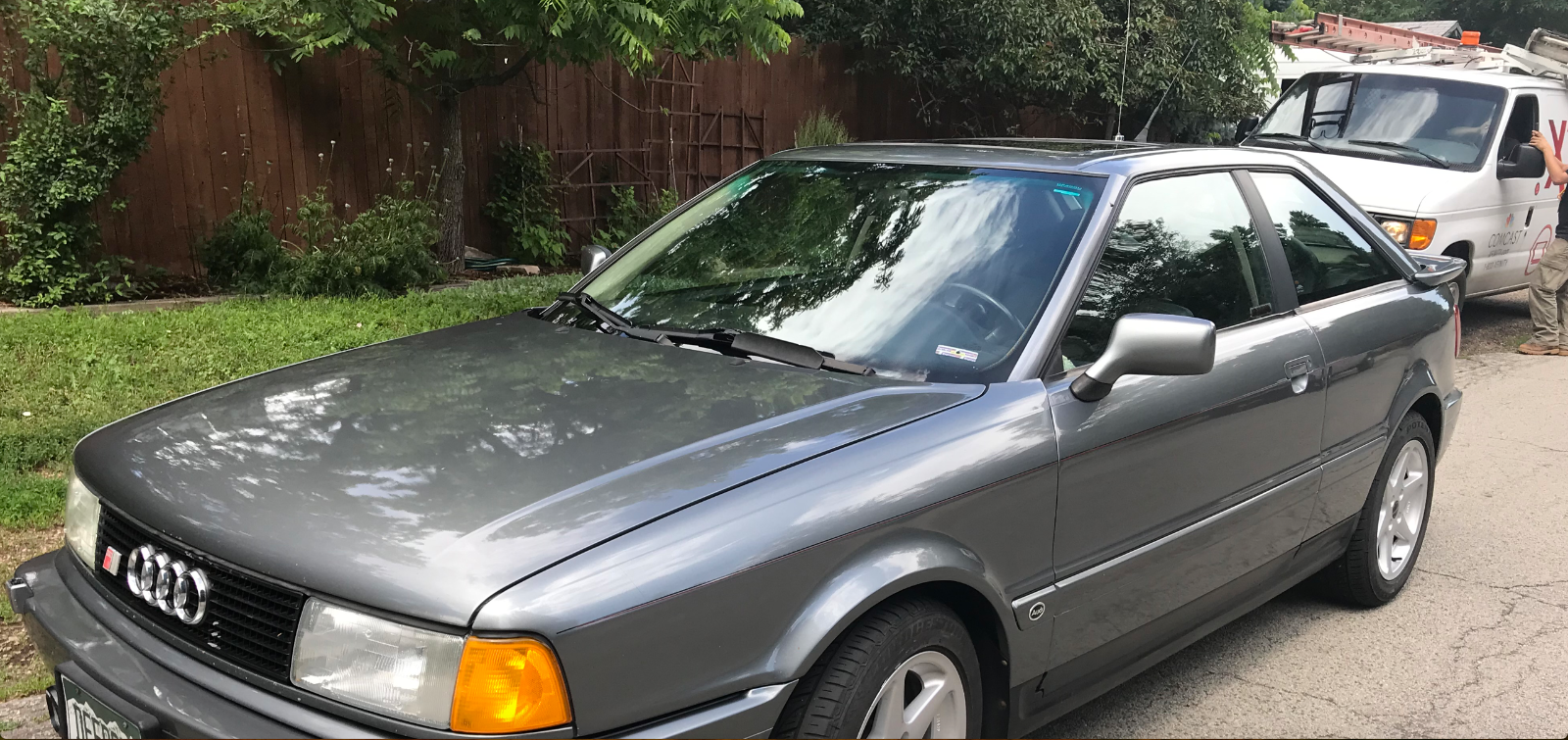 So the rare bit about this car – besides its existence, anyway – is the color. Titanium Gray Metallic wasn't often selected since it was a '91-only color and this one looks good. It appears to be matched with black leather inside. Unfortunately, that's about all you'll find out about this car. From what's shown it could be a lot worse, but it's also really hard to get a judgment of the condition of the car from the three incomplete photos shown.
Is this car worth $6,750 today? It might just be to the right person, but running condition and interior state certainly would help to dictate the price. The Borbet wheels look nice and minus the aftermarket foglights and some stone chips, the condition here does appear to be far above normal despite the 175,000 miles claimed. If you're in the market for one of these cars, it's certainly worth a closer look.
-Carter