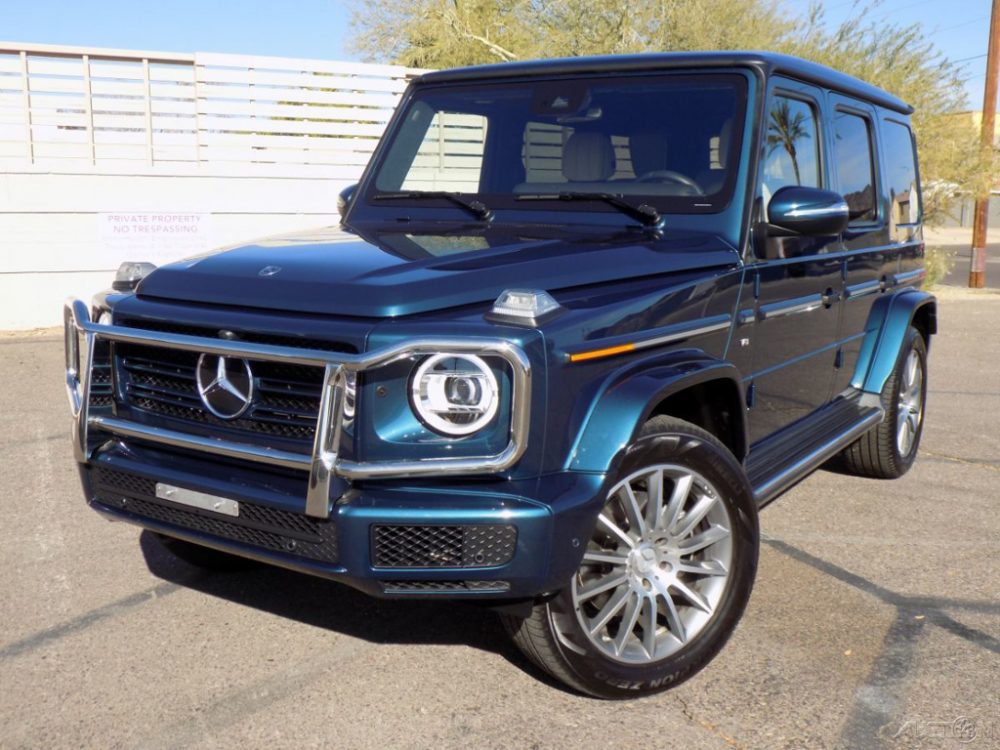 The new W463.2 Mercedes-Benz G-Class has been out about three years now and they literally can not make enough of them. At almost every Mercedes dealer around the world, as soon as a new G comes in, it is usually gone before it can get comfortable and/or the sales manager hot shots it around town. You might be saying "What about all of them for sale on eBay?" and you are correct, but most of those used examples are still at sticker or above sticker. For that price, people just would rather buy the new one, especially if those people were lugging around the first-generation W463 for the last 15 or so years.
Thankfully Mercedes was ready for the influx of new buyers and had all the little treats for those willing to pay for them. No few than 36 different colors are offered, ranging from standard no-charge up to $6,500. It doesn't stop there. Nine different sets of wheels, 29 different leather colors, and seven different accent trims. If you want to order a black G with black wheels and a black leather interior, reevaluate your decision. Today, we have a 2019 up for sale in Arizona finished in the cool designo Manufaktur Sea Blue Metallic. Now we are talking.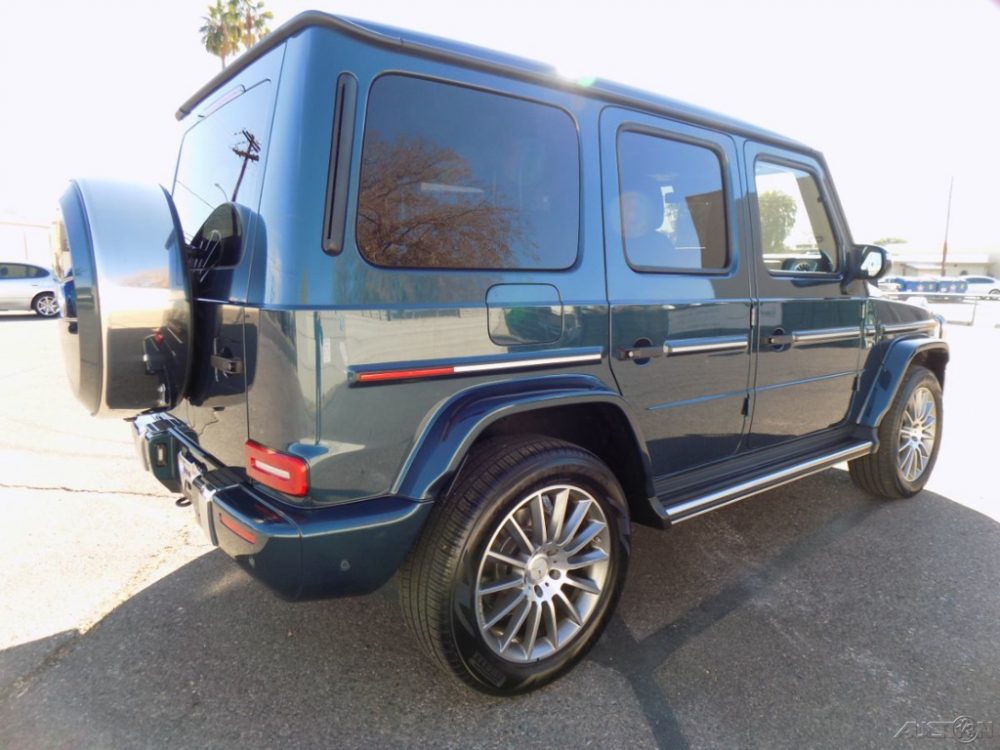 Year: 2019
VIN: WDCYC6BJ7KX322013
Model: G550
Engine: 4.0 liter twin-turbocharged V8
Transmission: 9-speed automatic
Mileage: 20,852 mi
Location: Phoenix, Arizona
Price: $139,950 Buy It Now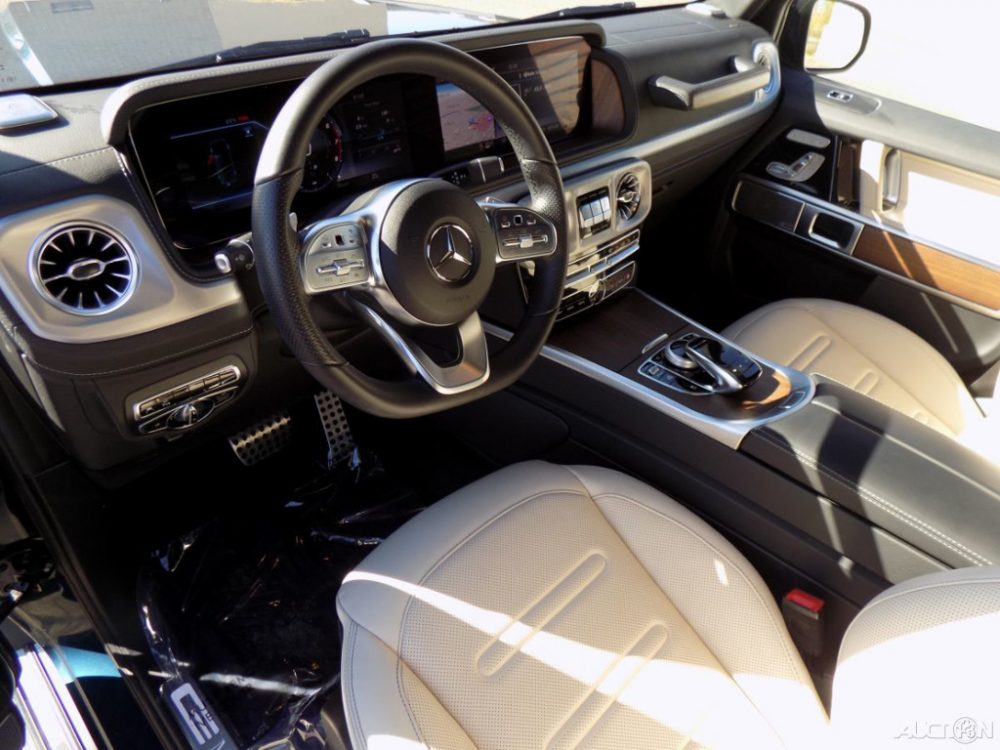 VIN:
WDCYC6BJ7KX322013
Stock:
322013
Mileage:
20,852
Color:
designo® Manufaktur Sea Blue Met
Trans:
Automatic
Engine:
4.0L 8 Cylinders
MPG:
13 City / 17 Highway
Drivetrain:
All Wheel Drive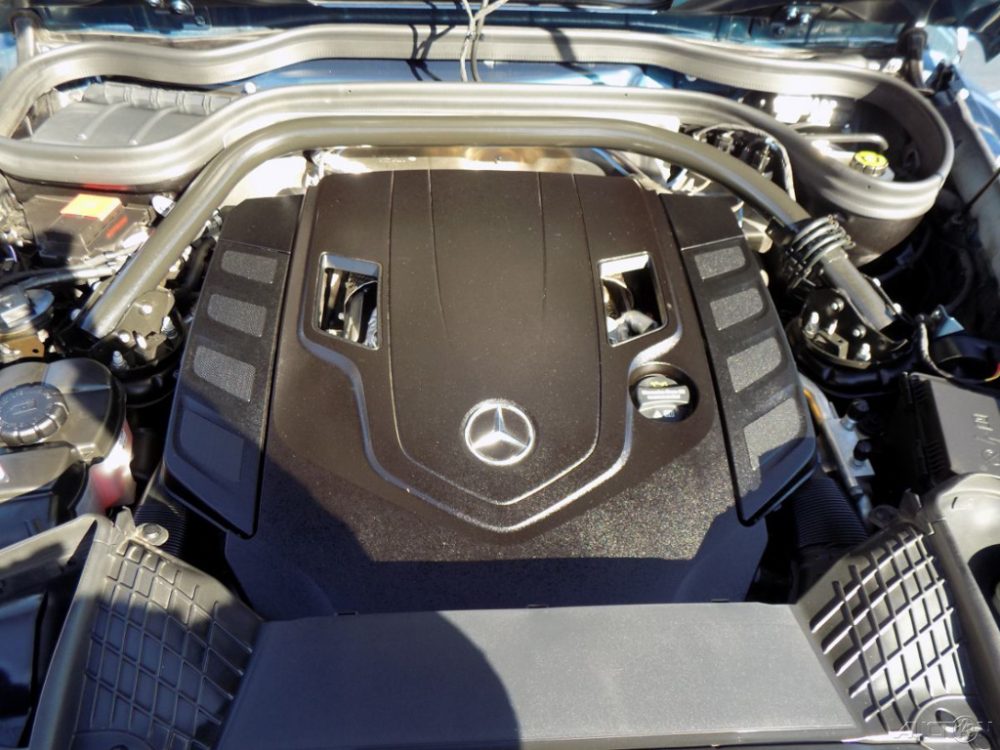 This was not a cheap color. designo Manufaktur Sea Blue Metallic is one of those $6,500 colors, so I hope whoever spec'd this one was really in love with it. Inside is where I get off the ride. They went with a bland shade of dark tan or grey with the linen color seats, which doesn't make a lot of sense to me. I'd much rather just go for all black here and let the outside do the talking, as there are way too many colors in a small area in the cabin. This one managed to rack up an impressive 21,000 miles so far which leads me to believe this was a daily driver that someone threw the towel in already.
Even with the 21,000 miles, this one still has an asking price of $140,000. Doing the quick math, I'm willing to bet the sticker was around $150,000 given the options so there is a discount here, but is saving $10,000 worth it to a buyer who can buy one for this same price without the $6,500 price? I do think this one will find a quick home given Phoenix loves their luxury cars, so I don't believe that is a question that requires a real answer.
– Andrew