As I mentioned in the last listing, Europe got some really interesting options in the C4 S4/S6 that I'd probably be looking at were I importing one. On top of that, most of the C4 range is relatively cheap compared to both other vintage Audis and the prices they achieve in the US market. For reference, here's the last example:
Now before you get all excited and say that I forgot a very important addition symbol on the end of the title here, this one isn't a Plus. But, it sure looks like it is! Finished in RS Blue over matching Alcantara, what we have here is a right-hand drive S6 Avant 20V Turbo with a few nice upgrades. We're still a year away from being legally able to import late C4s like this, but what will it cost?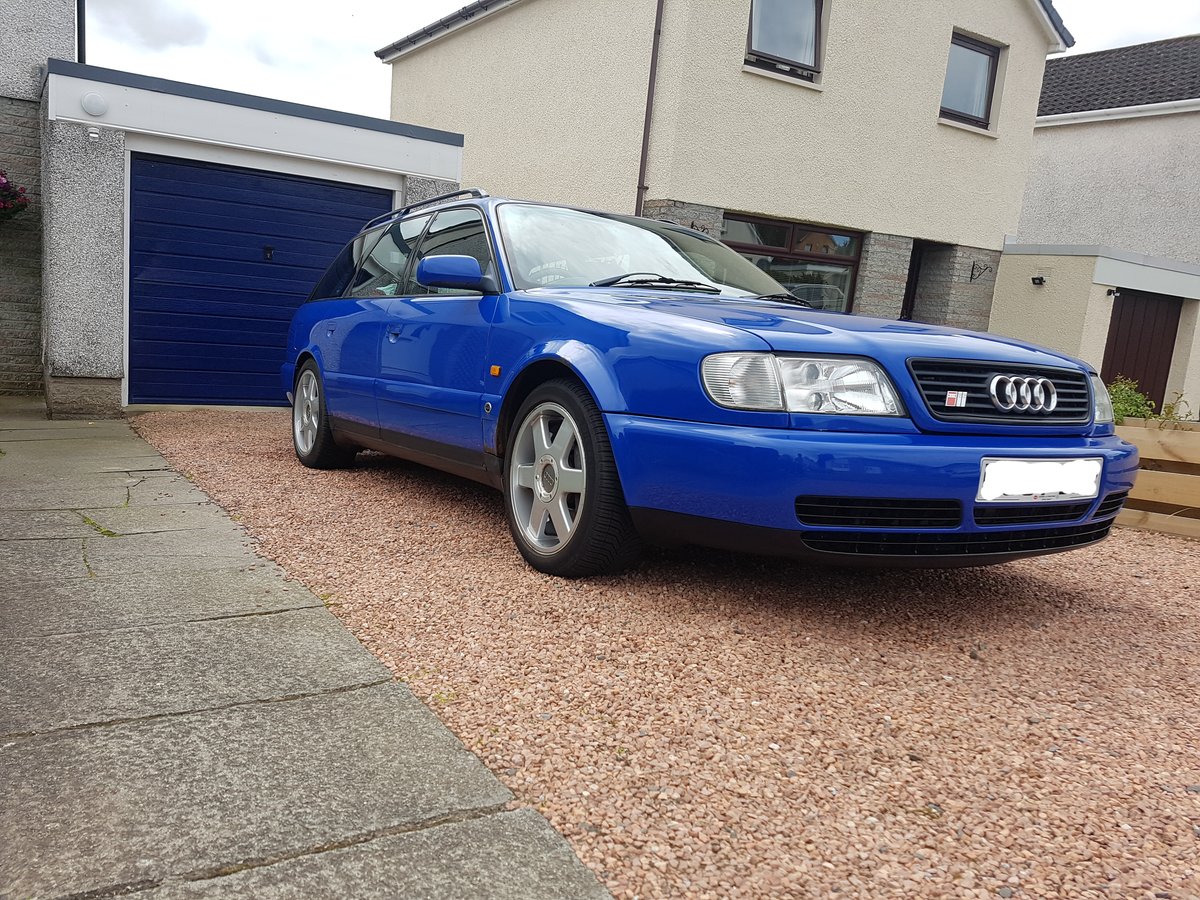 Year: 1997
Model: S6 Avant
VIN: N/A
Engine: 2.2 liter turbocharger inline-5
Transmission: 6-speed manual
Mileage: 170,000 mi
Location: Perth, Scotland
Price: GBP 8,500 (~$11,600 today)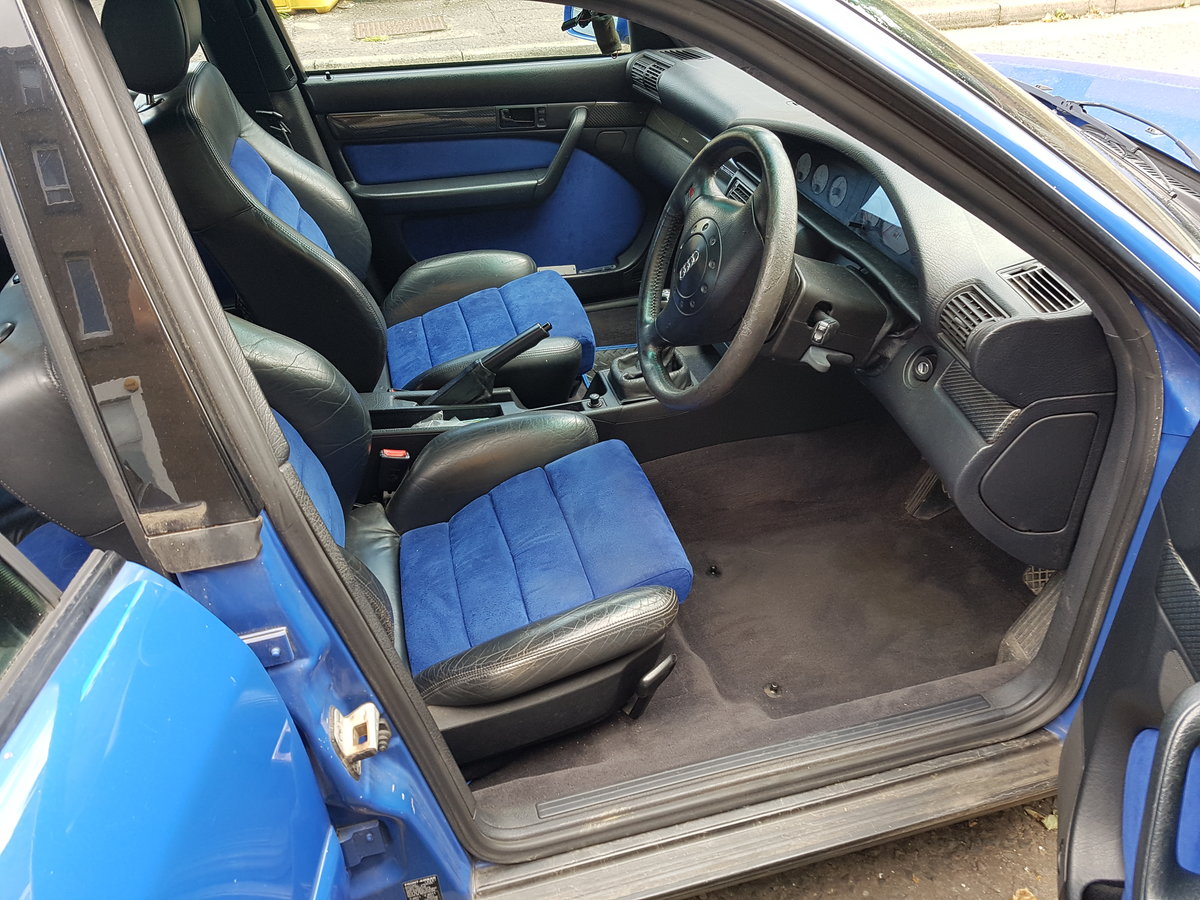 Audi UrS6 plus spec avant

Quattro drivetrain with the 2.2 AAN 20vt engine

1997 P reg
170124 miles
MOT August 2020
Nogaro blue
6speed manual gearbox
Half black leather/half blue alcantara seats
Carbon trim
Cruise control
Cassette player and OE 6 disc cd changer. Sound is amazing from the speakers.
Bilstein yellow shocks with H&R springs
Stainless catback exhaust

Had new spark plugs, air filter and fuel filter in Oct 2019.

New handbrake cables about 18 months ago.

New Bosch S4 battery Aug 2019.

Always runs on Fuchs 10w50 oil and OE filter. Changed at least once a year.

I had new plates made to match the originals, as car was sold at Audi Listers of Stratford. These make the car look fresh.

This car is what's known as Plus Spec. It has all the extras that the European S6 Plus has, but not the v8 engine. For example, black window/grill surrounds, black door pulls and of course the wheels which were only sold on these Plus Spec cars. The S6 Plus was never sold in the UK. To me the 20vt AAN is the best engine Audi has ever made. 1997 s6 cars were the last of the 5 cylinder turbo engines of that era.

Does have some faults. Please bear in mind this car is 23 years old so has the odd mark here and there.

Brake pad warning on dash.
Cruise control and sunroof haven't work since I boight it. I've never got round to sorting these.
Front wings are a bit rusty. Very common C4 problem. Also rubber trim missing from left wing.
Paint flaking off from rear spoiler.

Pulls well in all gears and is very smooth to drive. Great car and i have really enjoyed owning it for the past few years.

Will come on the original Plus Spec wheels. Car is located near Perth, Scotland.

Will have a fresh MOT in next few weeks

S2forum
£8500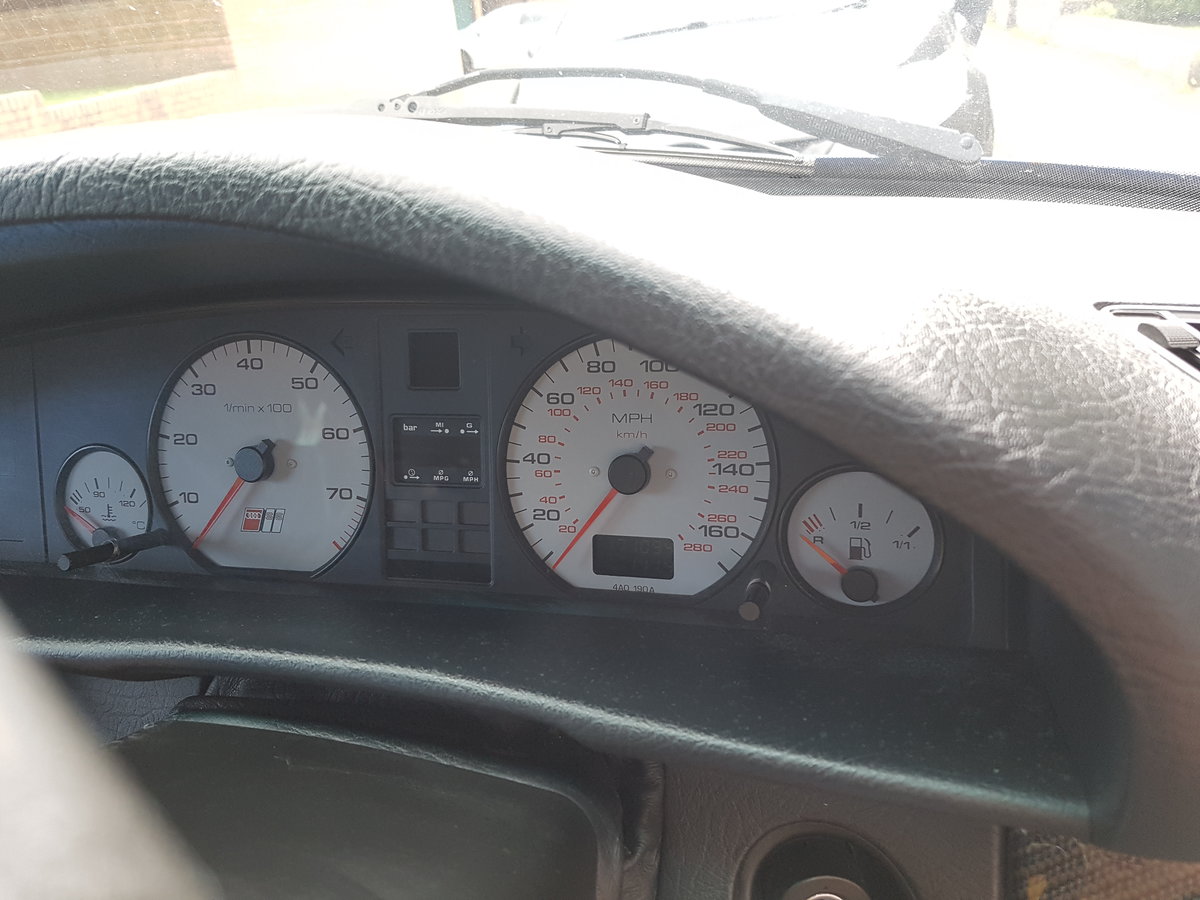 Off the bat, the condition of the lower-mile example I looked at last week is better. It appears that rust is visible on the lower front fenders, a typical spot for the C4, but then this one does have 50% more mileage as well. The spec is quite interesting; unlike the '95, this one has roof racks, but it's the rest of the configuration that really interests me. It's presented nearly identically to a Plus model; so I wonder if the owner had that done or if it was originally delivered in RS Blue over the matching Alcantara. The seller claims that it's original because the Plus wasn't delivered to the UK, which is believable. It has a six-speed manual, as well, and upgraded suspension and of course those great 17″ Plus wheels. Honestly, you could have fooled me looking at it for some time.
The price is $11,600, and figure you'd need another few grand to get it here in a year's time. That's an almost identical price to the '95, overall. The upside is that you get a much neater spec, especially if it was all factory. The downside for most would likely be the right-drive configuration. Were it really a Plus, I think I could learn to shift with my left hand. But as is, I'm not sure it's compelling enough to go through the effort. The hunt continues!
-Carter