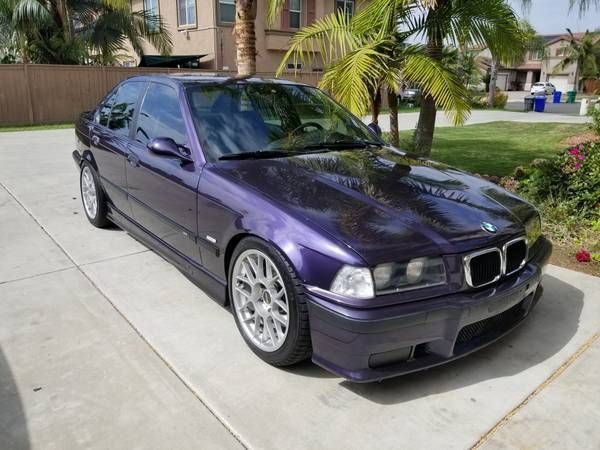 Continuing on the theme of adding diverse tones to your life, BMW's M3 has been traditionally one of the most colorful pallets in the Bavarian lineup. We saw the late shade of Fern Green on the late-model Convertible the other day. But fans of the E36 lust much more after the favorite "M3/4/5" model – the limited 1997-1998 3.2 sedan in manual form. It offered practicality and reportedly slightly lighter weight than the Coupe. And just like the Coupe and Convertible, it was available in all sorts of eye-catching shades. Today I have two of the most conspicuous: Techno Violet Metallic and the very limited Byzanz Metallic. Which is your favorite?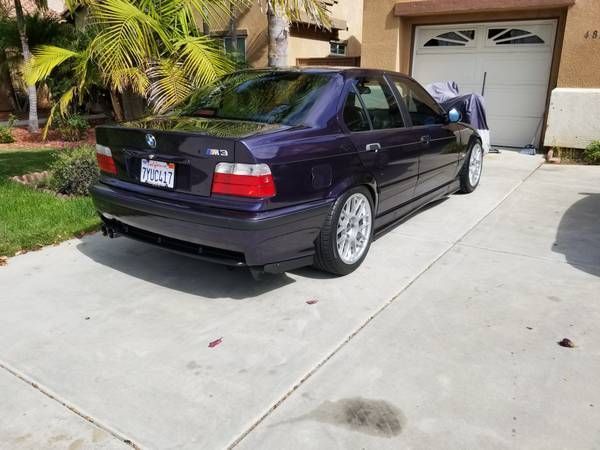 Year: 1997
Model: M3 Sedan
Engine: 3.2 liter inline-6
Transmission: 5-speed manual
Mileage: 180,940 mi
Price: No Reserve Auction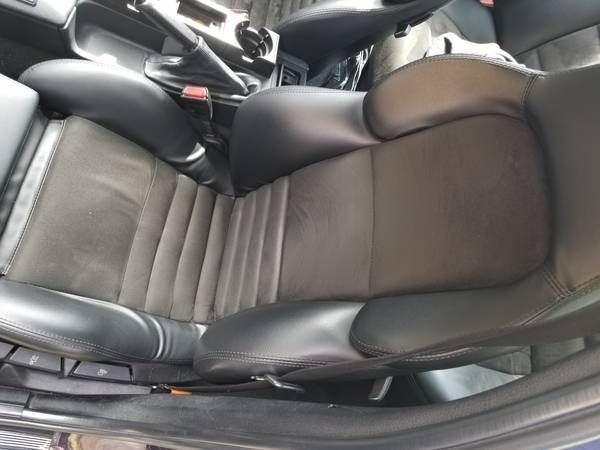 Selling my techno violet e36 m3 with 180,xxx miles, I have had the car about 6 months but priorities have changed, The car has been cared for very well and lots of things have been changed. In that time i have changed the differetial fluid, Transmission fluid, oil change with rotella t6, Installed an ecs tuning magnetic drain plug , Stewart water pump,Aluminum radiator, New thermostat 88c with new housing. Car is on Apex 17×9 wheels with new front tires. Car interior has been redone with Vader seats and alcantera headliner as well as the seats. New zhp shift knob. I have also changed the clutch fan aswell as the fan itself. New brake light switch. Car has Apex 20mm spacers in the front and 15mm in the rear to clear the bc coilovers it currently sits on. Car just got new serpentine belts for both ac and alternator aswell as a tensioner pulley wheel. Comes with AA exhaust.Car has brand new rotors and breaks that i installed on june. I have plenty of paperwork showing all the items purchased. This m3 has been taken care of with all oem parts.Does has some roof damage from the sun very slight and frong bumper slight damage. airbag light on due to vader seats. Windshield has some rock chips aswell as the hood from road use. If you would like any more pictures or have and questions feel free to message me.

Motor mounts replaced with bmw oem mounts on 10/9/2017

BUYER RESPONSIBLE FOR SHIPPING, WILL ONLY TAKE CASH OR BANK TRANSFER.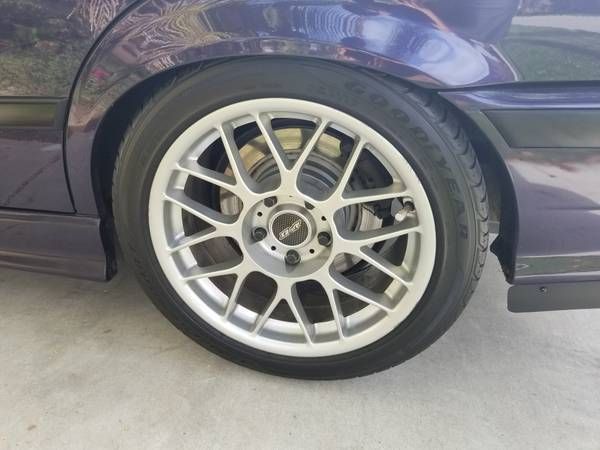 Not much time is left on this auction, but there's still reason to look at it. The Techno Violet Metallic (299) color alone is quite unique, but the car looks purposeful with Apex wheels and a lowered stance. The condition seems much better than a typical 180,000 E36 and I'd argue it looks like a much cleaner example overall than the convertible I looked at recently. The seller covers some of the work that was completed and though it's not stock, it does again look like a nice driver. It was moderately specified with gray leather originally, Harman Kardon, automatic climate control and sunroof. If the production numbers are to be believed, this car was one of 227 in this tone, and one of 119 ordered this way. The high point is the no reserve auction, which at time of writing is under $6,000.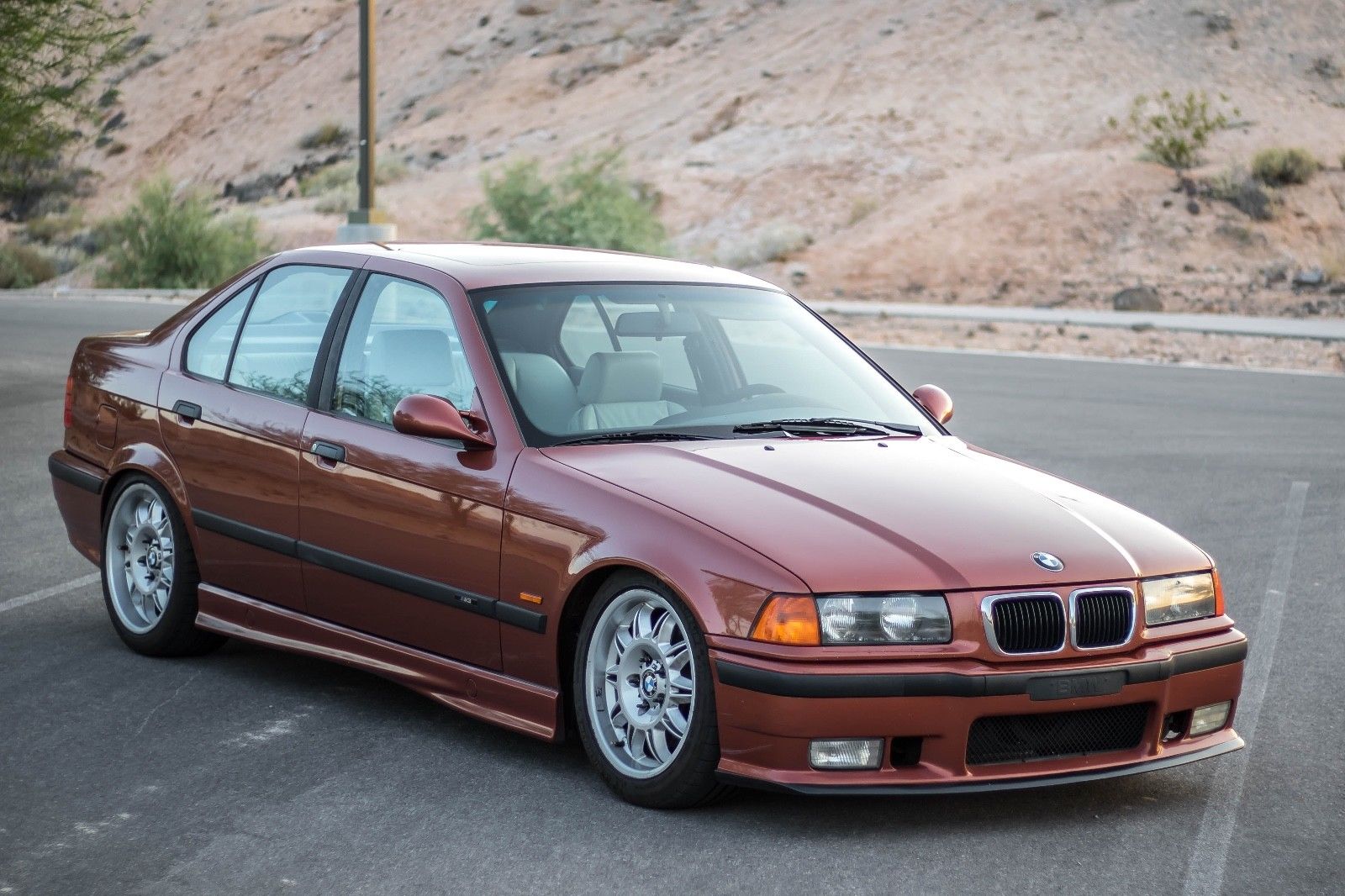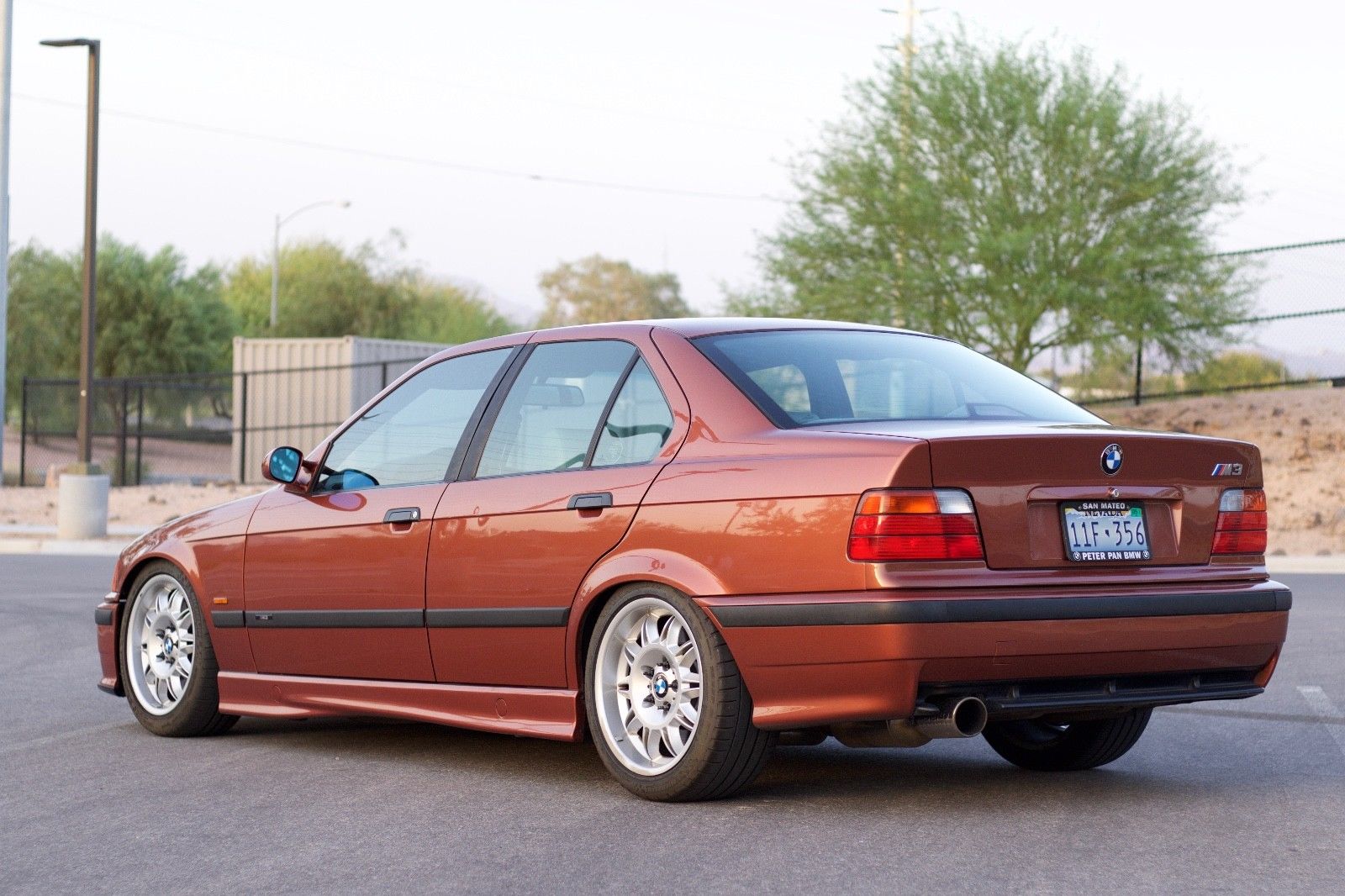 Year: 1997
Model: M3 Sedan
Engine: 3.2 liter inline-6
Transmission: 5-speed manual
Mileage: 102,000 mi
Price: No Reserve Auction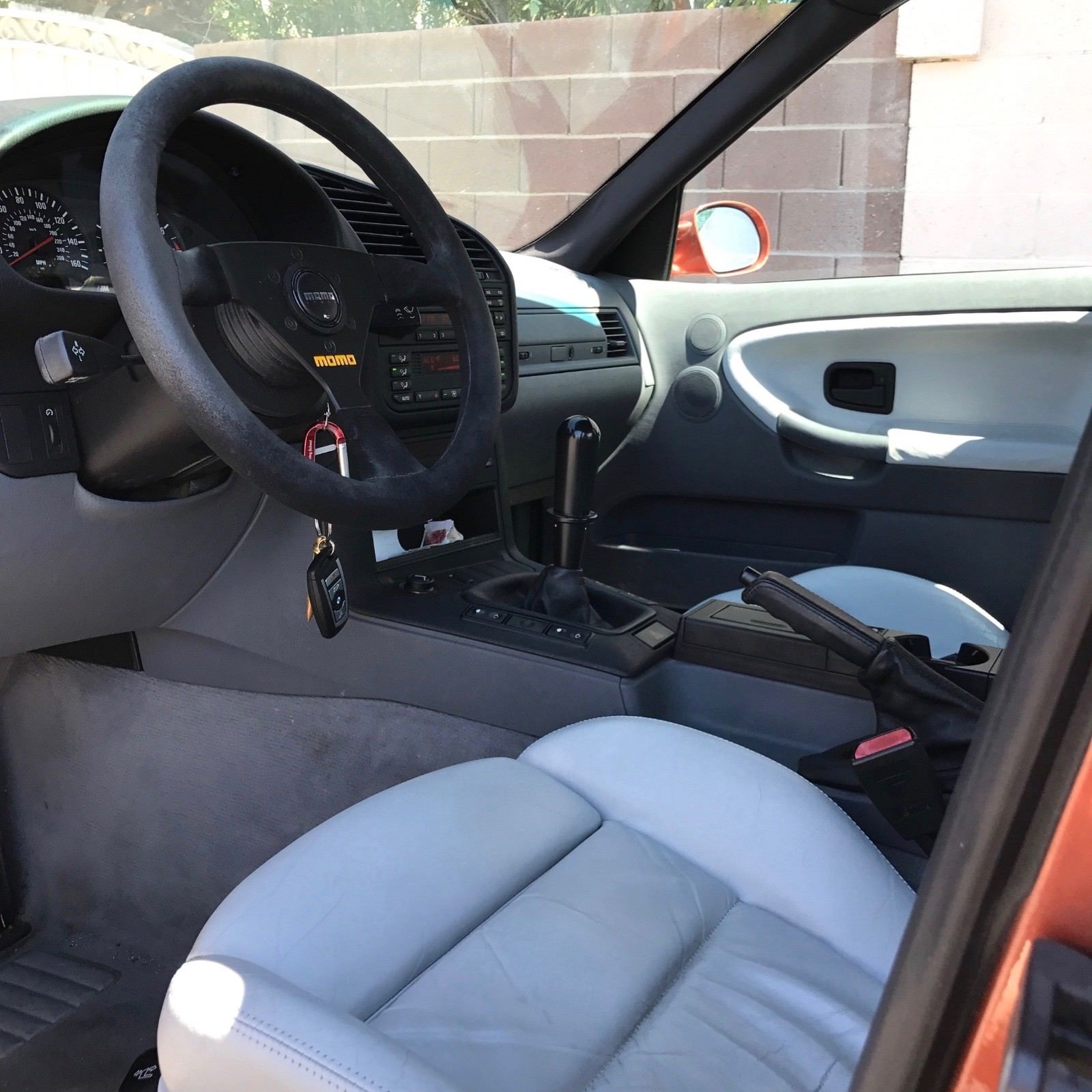 Up for sale is my BEAUTIFUL 1997 E36 M3 in RARE Byzanz Metallic CLEAN TITLE. The car is an absolute blast to drive and is a great car for either daily driving or moderate track time (The car has never seen the track). I have used this car as my daily driver for the last year and a half and have never had a problem with it. I have done a ton of preventative maintenance on the car to make sure that it was always taken care of and for peace of mind. This is the third E36 M3 that I have owned so you can rest assure it is coming from a great home. The car is 1 of 7 factory 5 speeds with Dove Grey interior/manual, 1 of 88 total produced in this color. The car is in excellent condition and only needs a detail and the headliner has begun to sag a little but can definitely be repaired. The body also has dents that are consistent with the age of the vehicle. My plan was to have the car detailed and have the dents pulled but with the addition of the new vehicle, this one hasn't seen much work since. This car is in amazing shape for its age and only has a 102k on the clock, I am only selling because I have purchased a new car and this one doesn't see the road enough. This M3 is a great drivable example and has all the rarity to make it a collectable car. Thank you so much for looking, Happy Bidding!!!!

New Rogue Enginering Short Shift Kit
New BC Racing Coilovers Inverted Piston DR series
New BC Racing Camber/Caster Plates
New Dual Core CSF Aluminum radiator
New Full Electric Spal Auxiliary Fan
New Lower Temperature Thermostat
New All Aluminum Stewart Water pump and New OEM Housing
New Bimmerworld Silicon Hoses
New Overflow Tank
New AKG Polyurethane Motor Mounts, RCAB, FCAB, Transmission Mount (rubber w/ metal couplings)
Ceramic Coated Active Autowerke Headers
Custom 3″ exhaust
New catalytic/O2 sensor simulators (passes smog perfectly)
New OEM BMW Center support bearing
New OEM BMW Guibo
New K&N Drop-in Filter
New NGK Spark Plugs
Michelin Pilot Super sports OEM sizing 80% tread left
New Bimmerworld Delrin Jaffster Tall Shift Knob
New MOMO Mod. 69 steering wheel with MOMO Hub with normal wear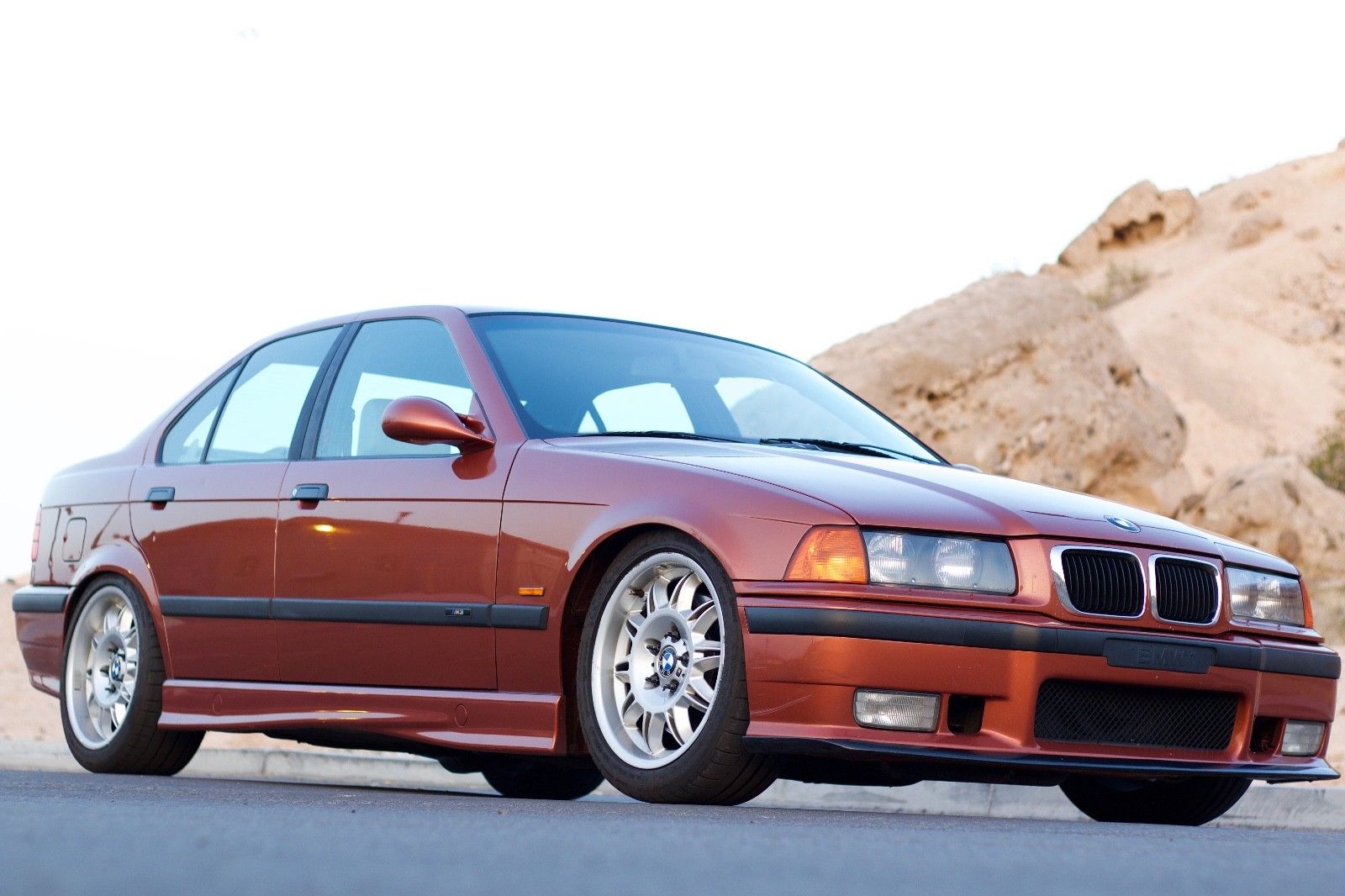 Byzanz Metallic (355) is certainly a polarizing color, and was only available for a very short time in the E36 production cycle. Not many were specified in the tone, which makes it somewhat desirable in its own right. Put it on a manual sedan, and it's very rare indeed. Like the Techno example, this one is pretty far from stock. It was also sparsely equipped originally, with only automatic climate control and sunroof as the major options. But while it's lowered and turned up a few notches with some custom details, the overall presentation is still quite good (even if I think it sits a bit too low, but should be adjustable with the coils). These sedans look so much better without the spoiler or Luxury Package to me, and this one is no exception. I like that it retains the stock wheels though the Techno example has better seats. The seller is more thorough with photography and description, and this car also has below average miles. A totally stock one would probably be more desirable, and I'm not sure that gray is the best match for the outrageous exterior, but this is still a pretty neat package overall. It's gotten no bids at the no reserve opening of nearly $13,000. Again, if this were a stock example, I'd wager someone would have snapped it up. As a modded model, I'd probably deduct a few thousand dollars from the desirability.
Which is the one to get? Overall, I like the color combination and presentation of the Techno car slightly more. That's bolstered by the much lower entry price. However, the clean and much lower mileage Byzanz model is still very cool to look at and it's got some good maintenance to back up the asking price. Either one should be an entertaining and affordable driver that will turn heads.
-Carter