This Porsche caught my eye because of its stovepipe black finish. It gives us an opportunity to ask our readers about their opinions on this trend. Some love this look others think it is better sticking on the stove than on vehicles.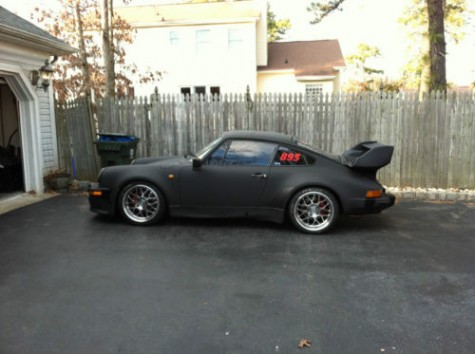 The matte look has seen a surge in popularity lately. Once reserved for the rat rod crowd, now we have manufacturers offering matte finishes direct from the factory, take BMW's "frozen" paint jobs. I'm not sure it really belongs on a car like this Porsche, but this car still has the original black paint underneath the matte black wrap. Since this is a wrap an owner with a change of heart could peel off the wrap.
The car has some other things going for it, including a rebuild with upgraded parts on the engine that yield a claimed 400 ponies. The seller mentions upgrades to the turbo, intercooler, brakes, and exhaust, but doesn't get too specific into manufacturer part numbers. 20″ staggered HRE rims are also on the car. The car has 13k on the rebuild, but actual mileage on the car is not listed. Depending how the car has been treated 13k miles may mean rebuild time again, more details are needed. The five point harness, and some other clues suggest possible track time.
The seller is asking $48,000, which he stands no chance of getting with such minimal details. Even with some more details that shed positive light on the car that ask is pretty high for a 79 930.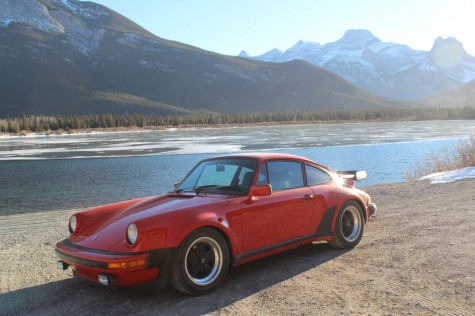 There is a beautiful Guards Red 930 Turbo for sale right now with much more history and detail, 50k miles and an ask of several thousand less. So perhaps some reader's wish to do some digging on this unreflective black one and give a proper valuation.
~Evan