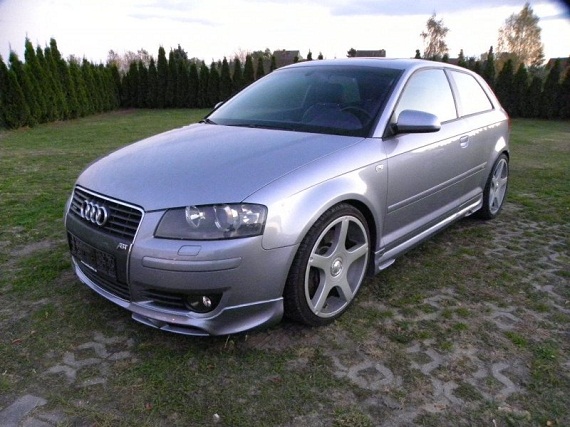 As I said in yesterday's Coupe Quattro post, there are a lot of fun Audis that never made it to the U.S. Also like the Coupe Quattro, the A3 isn't high on many enthusiast's lists because we got some very similar cars here. However, there were some unique A3s produced and tuned in Europe that never made it to these shores, and this must be pretty high on the list. It's a model that the U.S. didn't see; a manual 3.2 Quattro S-Line 2-door A3, which was then modified by noted Audi and Volkswagen tuner Abt. Abt has been in the game as long as some of the other big boys, and ran the factory-backed Touring Car efforts with the early TTs – so sufficed to say, they know what they're doing. That know-how comes with a price though, and Abt cars are known for being pretty pricey out of the box – so not many have been sold. Take a look at this great rarity for sale today in Germany: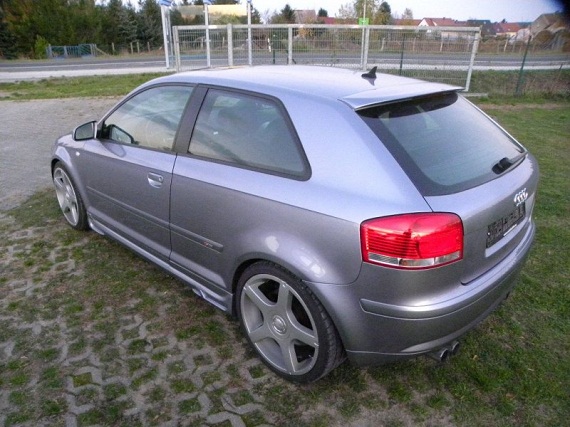 Year: 2005
Model: A3 3.2 Quattro S-Line
Engine: 3.2 liter VR6
Transmission: 6-speed manual
Mileage: 127,000 km (78,914 mi)
Price: E. 8,999 ($12,343.93 today)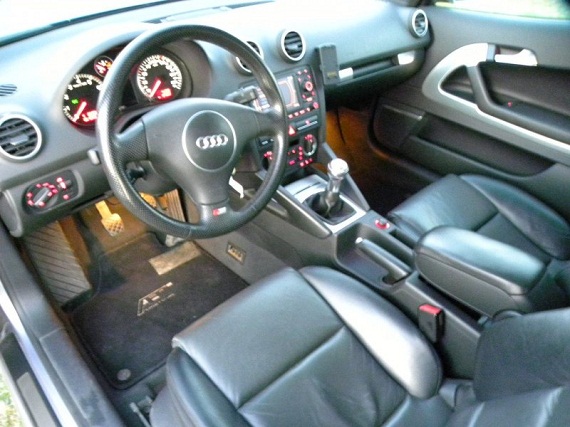 For Sale on behalf of customers is a top well kept Audi A3 3.2 Quattro S-Line ABT Sportline plus!!
250 hp from 3.2 liters
Full leather black
Sport seats
3 spoke leather steering wheel
Heated seats
cruise Control
Climate
xenon
great Navigation
board computer
Central locking with remote

ABT double pipe exhaust system
ABT Rear roof spoiler
ABT side skirts
ABT front skirt
ABT Rear panel
ABT 19 inch wheels
ABT sports suspension

Trade-in possible!

For further questions please contact us at 01716202196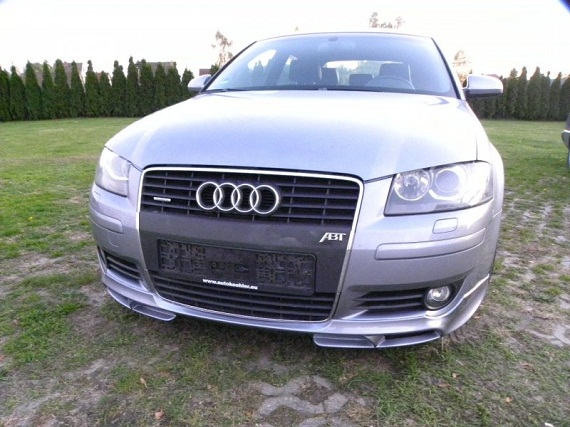 Like my complaints about the second generation R32 were answered with the 6-speed second generation TT 3.2, this A3 has the right gearbox and fun motor combination. Normally I'd prefer a 4-door but the lines of the A3 are prettier than the Golf by a long shot, so the coupe still looks great. The Abt kit integrates reasonably well, though I think the rockers and front spoiler are just a little bit too much. I also much prefer the early 90s Speedline-sourced Abt wheels over more recent offerings, but these fit the car period correctly as they should have been. One neat feature I do really like is the quad exhaust; in 3/4 profile the car reminds me a bit of a streamlined M-Coupe, and that's not a bad thing at all. For about half the going rate of a second generation R32 then, this car sure looks like a lot of fun – but no, you can't have it here. Das ist streng verboten!
-Carter