Warning!
This post is in our archives. Links in this post may have been updated to point to similar cars available to bid on eBay.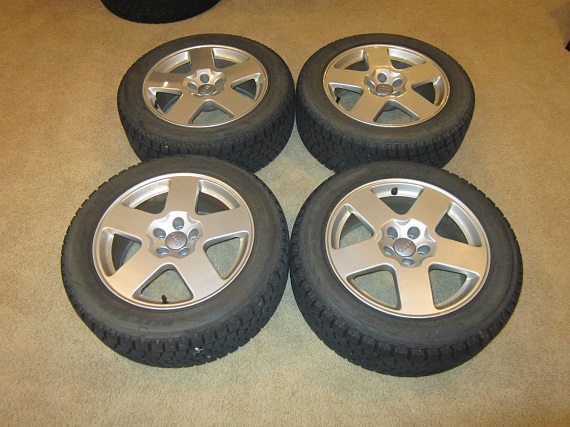 All wheel drive is great, but math doesn't lie – 4×0=0, and if you're running sticky wide rubber on your performance Audi in the white stuff you'll find it's almost as bad as some of the cars Audi drivers love to claim superiority over in adverse conditions. Indeed, it's a bit of a running joke in New England – for quite some time, the first cars you'd see in the ditch would be 4WD SUVs and Audi Quattros, sliding off the road with insufficient grip. Sure, you can go just fine, but you won't be able to turn or stop any better, meaning you'll just get to the scene of the accident all that quicker. The solution is to have some dedicated snow tires, and the easiest way to make that change over is to grab a wheel and tire package for your car. Here are a few today, starting with some TT wheels and popular Bridgestone Blizzaks:
Year: 2007 up
Model: TT Mk. 2
Diameter: 16″
Width: 7″
Bolt Pattern: 5×112
Offset: ET 51
Condition: Used
Tires: Included Bridgestone Blizzak 205-55-16
Price: $550 Buy It Now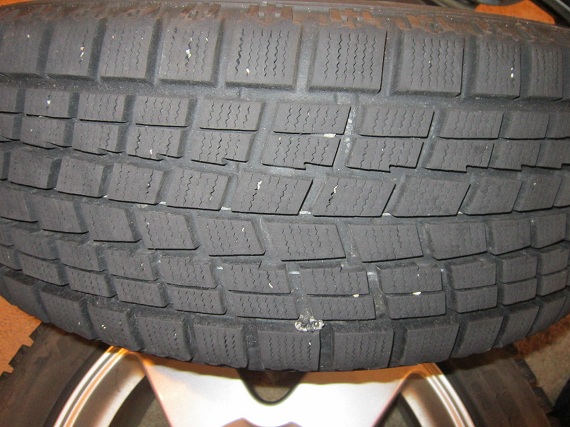 These are great snow tires and rims.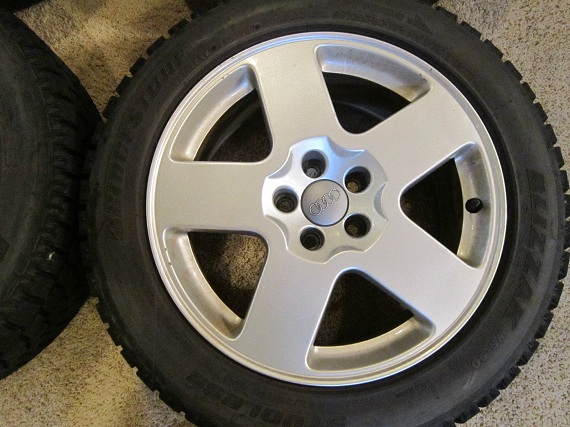 For $550, these wheels alone would be worth the price of entry. They're a rare variation on the "Fat Five" design and look pretty neat. Throw in some mounted and balanced tires and that's an easy solution to snow woes. Need something for your A4, A5 or A6? How about some factory B8 sport wheels?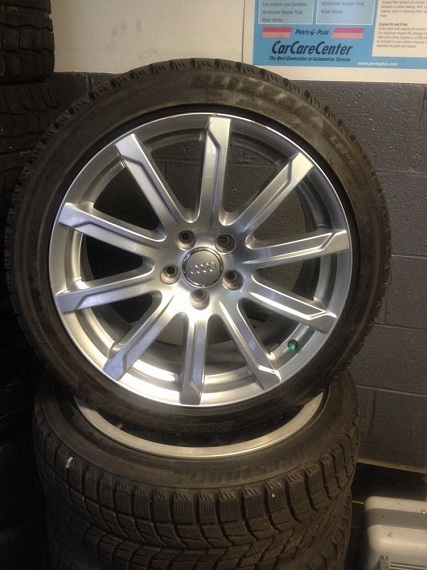 Year: 2009 up
Model: A4, A5, A6
Diameter: 18″
Width: 8″
Bolt Pattern: 5×112
Offset: ET 45
Condition: Used
Tires: Included Bridgestone Blizzak LM-60 225-45-18
Price: $ Buy It Now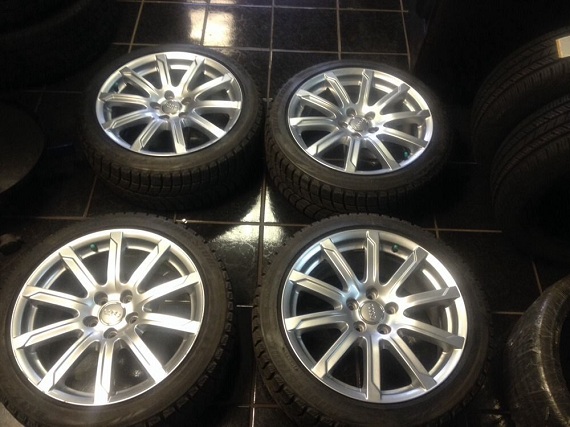 a complete set of 18 Audi wheel and tire package!
This set was taken off a 2009 Audi A6. These will fit an A4 A5 or A6 with this correct tire size!
A few Wheels have minor scuffs!
Shown in pics
All wheels are straight and true!
No repairs!
Tires have one season on them in new condition!
225/45/18 Bridgestone blizzak LM-60!
Call TIREOUTLET at 247-336-9755 for any questions

Posted with eBay Mobile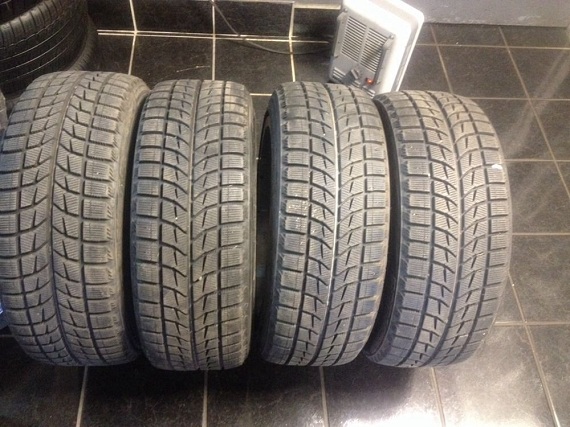 I've really liked these newer Audi wheels since they came out, and like the other set these come with a set of what look to be quite new Blizzaks. Considering the tires would set you back the best part of $1,000 without shipping, mounting or balancing, even though the Buy It Now is pretty pricey at $1,400 plus it's not a horrible price considering what you're getting. Need something even a bit sportier for your "S" model? How about some S-Line Titanium wheels?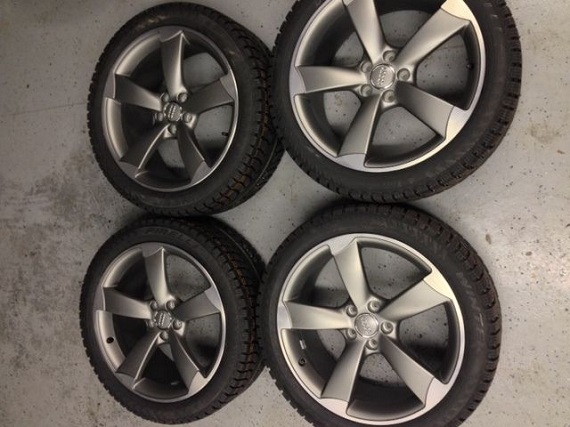 Year: 2010 up
Model: S models
Diameter: 19″
Width: 8″
Bolt Pattern: 5×112
Offset: ET 45
Condition: Used
Tires: Included 255-40-19 Pirelli Winter Carving
Price: $2,000 Buy It Now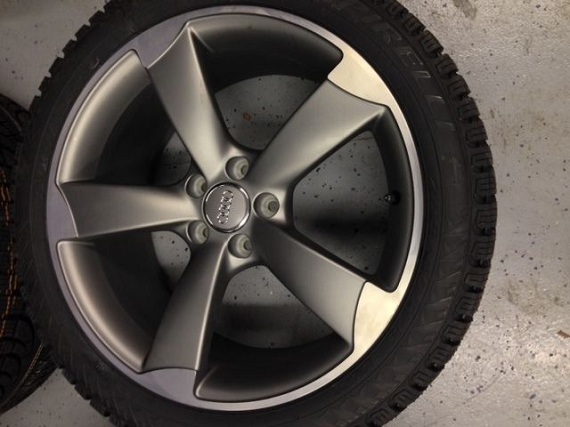 THESE ARE BRAND NEW NEVER USED ORIGINAL EQUIPMENT AUDI TITANIUM WHEELS IN 19″ WITH PIRELLI 255/40/19 SNOW TIRES DONT BE SCAMMED BY ALL THOSE CHEAP REPLICAS !!!!!!!!!! BUY A REAL DET OF WHEELS FOR YOUR AUDI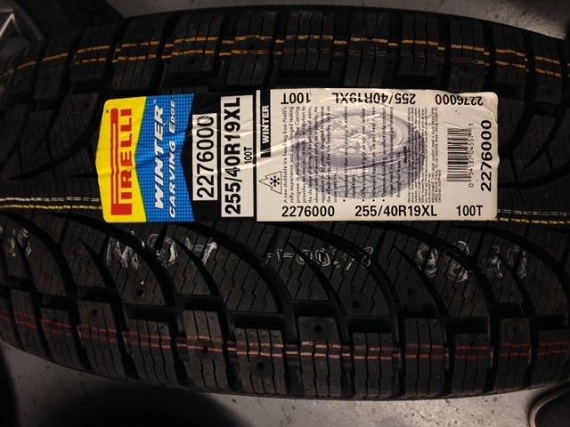 $2,000 may seem like a lot of snow tires and wheels, but these are the premium titanium wheels and new snow tires; with that in consideration it's not unreasonably priced. For a bolt-on package to the Audis this would be a great addition – as a caution, on the TT-RS that I got to drive last year at a winter driving school these wheels packed snow in easily and led to an imbalance quickly though it was easy to fix. Now, with snow covering New England, it's time to hit the road on these great wheel packages!
-Carter