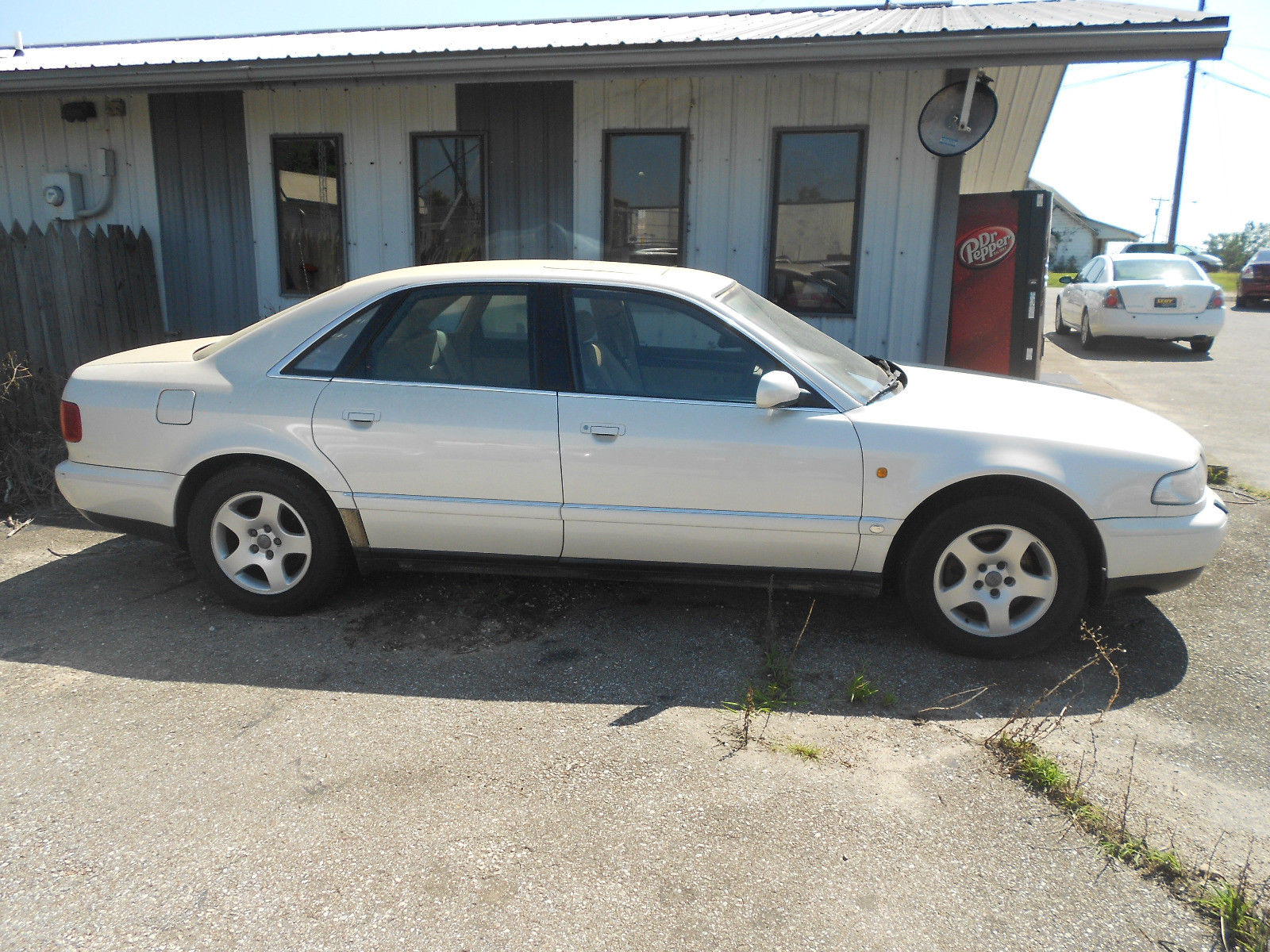 The V8 quattro was notoriously innovative. It was also quite complicated (read: expensive) and therefore painfully slow selling. At a time when all European imports were suffering from the global recession, the range-topping V8 busted budgets. Introduced for the 1990 model year in the U.S., the launch year was really the only marginally successful one; just shy of 3,000 were sold between 1989 and 1990. However, even light revisions in 1991 and a major engine upgrade to 4.2 liters failed to bring buyers to dealerships. Audi sold 527 1991s, 270 1992s, 170 '93s and a scant 78 '94s. Statistically speaking, you're about as likely to run across a 4.2 V8 quattro on the road as you are a BMW M1.
By 1994 there was no denying that the Type 44-derived D11 chassis was quite old. Audi admitted it themselves with the big splash of their new ASF concept in 1994 – a thoroughly modern large executive again full of innovation, this time with its extensive use of aluminum. Audi brought that design to market largely unchanged in the all new D2 A8 range. And to help keep costs in check, while the V8 quattro had only been available in one configuration each model year, Audi introduced options in the A8 range. The one that got the headlines was Audi's signature all-aluminum 4.2 V8 mated to the all-wheel drive quattro drivetrain. But if you wanted range-topping looks and didn't need the sure-footed nature of the quattro system, you could briefly opt out.
That's because Audi launched a FronTrak (front-wheel drive) A8 model. Instead of the larger 4.2 model, motivation was provided by destroked 3.7 liter unit. Rated at 230 horsepower and matched only to the 5-speed automatic tiptronic and weighing the best part of 4,000 lbs., it was pretty underwhelming in just about every respect. 0-60 was a leisurely 8.3 seconds, and despite the decrease in power, the 3.7 was no less thirsty than the 4.2. While it did save you about $7,500 ($56,900 v. $64,500 base price for the 4.2) it was no surprise, then, that the bulk of Audi's deep-pocketed fanbase chose to the 4.2 quattro model, and the base 3.7 was dropped in the 2000 model year in favor of the long wheel base model. Early A8s are hard to find – Audi sold only about 6,000 over three model years before the refresh. But 3.7 have become a bit of an oddity that are almost never seen:
CLICK FOR DETAILS: on eBay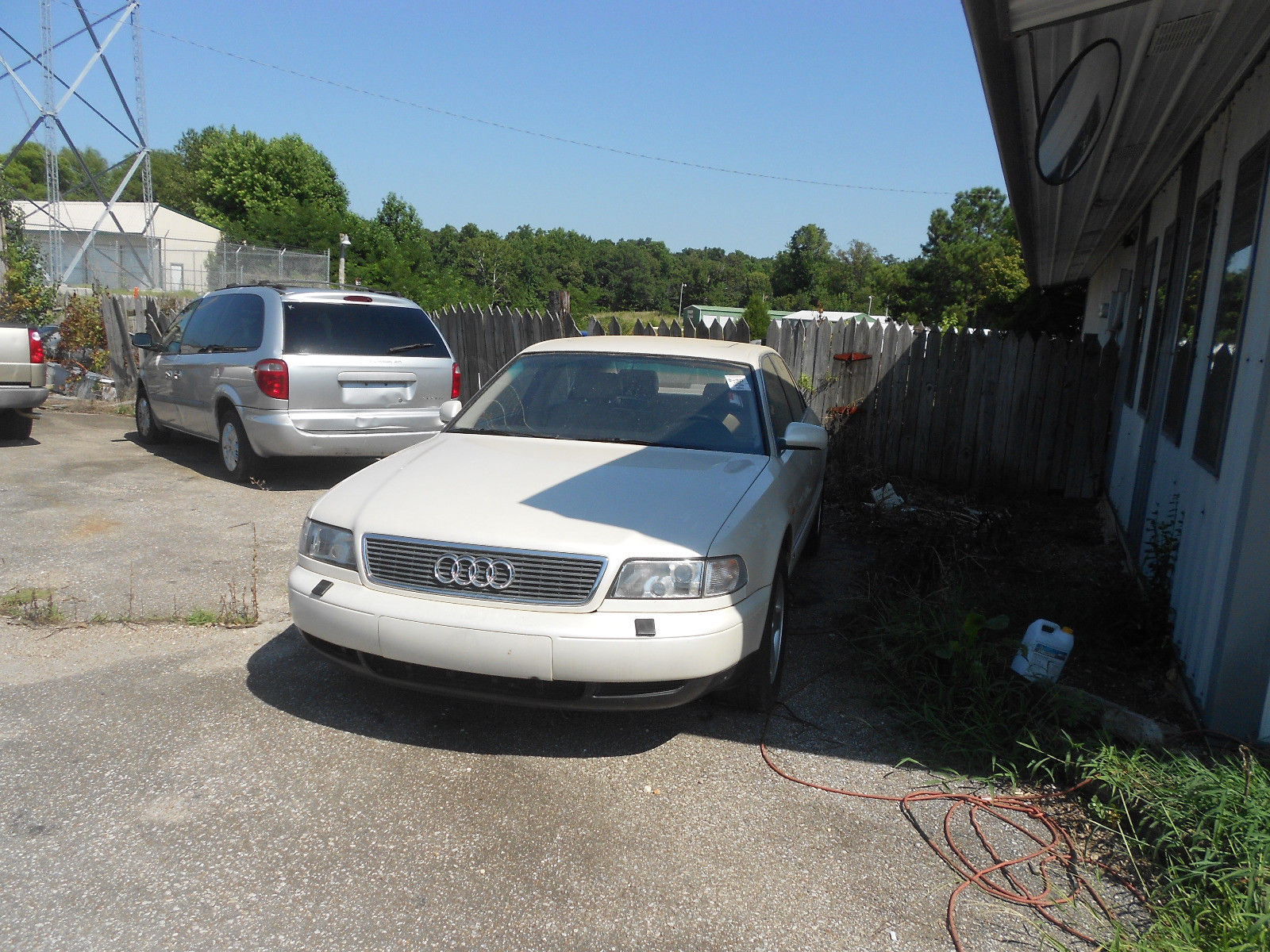 Year: 1997
Model: A8 3.7
Engine: 3.7 liter V8
Transmission: 5-speed automatic
Mileage: 155,225 mi
Price: No Reserve Auction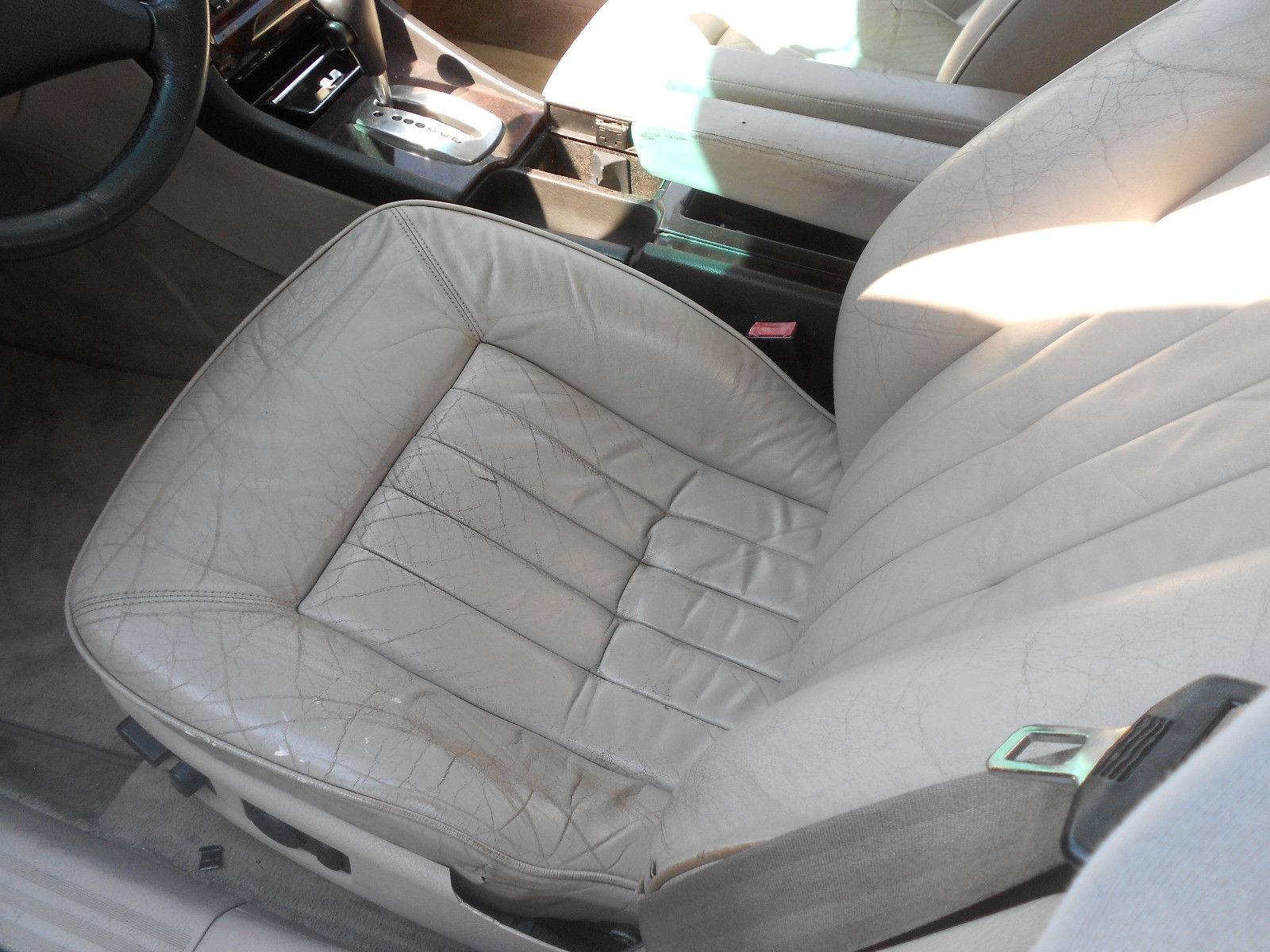 1997 Audi A8, another toy that I have no time for. THIS CAR IS NOT A QUATTRO. REAR WHEEL DRIVE ONLY! I've been told that makes this car a little more rare. Car runs but is hard to start, seems to have low fuel pressure. When running you have to feather the throttle to make it move. It drove to where it is parked. The transmission pulls, but I have not had it on the road, so I can't tell how it shifts. The car has some slight body damage on the front and rear bumpers (see photos). I've had it for over a year and have yet to do anything with it, so it needs a new home, instead of wasting away! Selling as is, no reserve. Tennessee residents must pay sales tax, as I am an auto dealer. Also have a Jaguar S type and Mercedes M class for sale.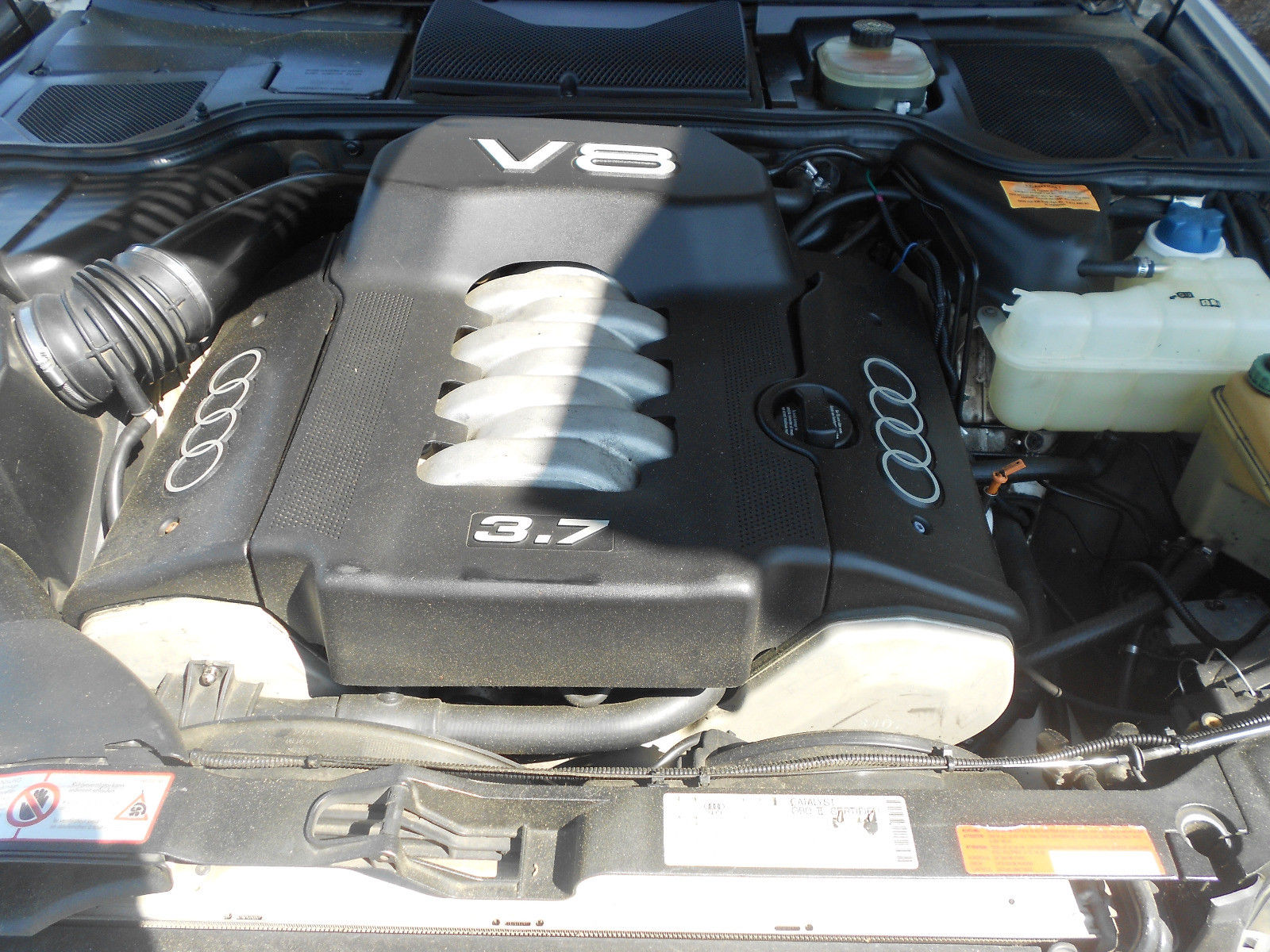 Obscure as this car may be, here's a case of rarity not equating into value. Even the seller's promise of the potential smokey burn-outs from the REAR WHEEL DRIVE ONLY 3.7 aren't enough to generate enthusiasm for the model. The refreshed D2 got more glitzy in about every way, but immediately the chrome additions and revised headlights really made the pre-refresh D2s look like…well, pregnant A4s. Condition overall doesn't appear to be very good, with the crash history and general wear being met with possible running condition issues. To complicate matters further, while D2 parts are starting to become problematic in the used market, I can imagine that the 3.7 specific items for both the engine and transmission are even more dear.
The one redeeming quality is that this car is offered for no reserve, and the starting price of $600 puts it firmly into "parts car" territory. But even then I think it's a hard sell, as you can get running and driving later 4.2 models – even long wheel base in similar condition for not much more money. It's neat to see one and remember that the model existed, but for me – even a die-hard Ingolstadt fan and one of the few who celebrates its front-drive creations – the curiosity about this oddity ends there.
-Carter