Warning!
This post is in our archives. Links in this post may have been updated to point to similar cars available to bid on eBay.
It's pretty amazing to me that the Porsche 944 Turbo hasn't taken off in value. Compared to its contemporaries, the Quattro, 190E Cosworth and M3, the 944 Turbo still has yet to fully appreciate. Perhaps it's that there are many good examples – true, a fair amount of 944s have hit the track where they shine, but there are still mint condition examples that pop up and remind us what a well-rounded car the 951 is. Supercar performance was possible from the turbocharged inline-4 2.5 liter engine; it had better brakes, better balance and amazingly even better fuel mileage than the other three. Perhaps the only downside was that it's much better suited for 2 to transport than the 4 that can fit in the more sedan-like competition, but outside of that the 944 Turbo is really a superior package. Nearly 14,000 of these cars were imported to the U.S. alone; that's a higher production total than the entire Quattro production line world-wide, for example, and about three times the amount of M3s and seven times the number of 190E Cosworths that were imported. For enthusiasts, that means they're still quite affordable and, being Porsches, many good examples can be found. The cheapest of the bunch are the early cars, which offered a bit less power and not quite as heavy duty suspension and brakes that were found on the "S" and 1989 models. Today's examples are both 2-owner cars with lower miles and in great shape – which would you choose?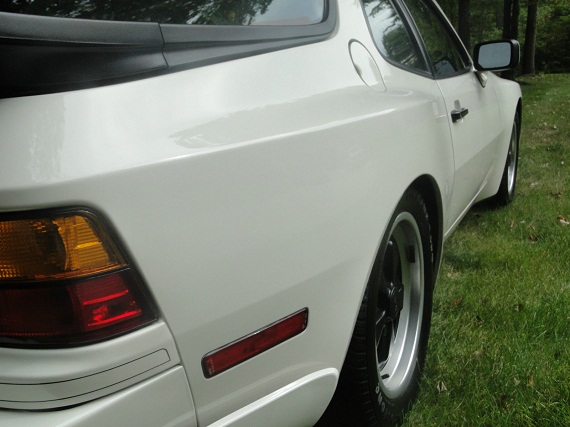 Year: 1986
Model: 955 Turbo
Engine: 2.5 liter turbocharged inline-4
Transmission: 5-speed manual
Mileage: 38,000 mi
Price: Reserve Auction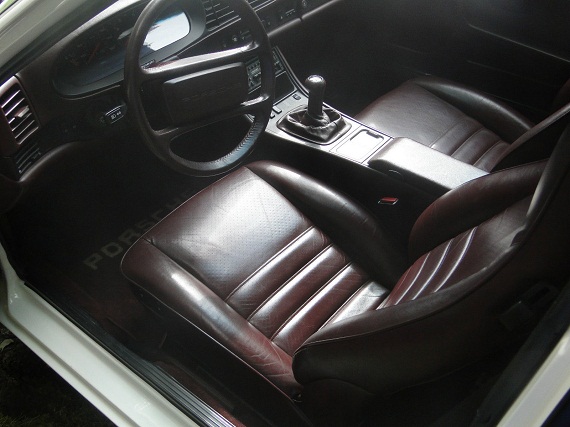 1986 Porsche 944 Turbo in white with bordeaux leather interior and only 38000 miles. This car is a true STOCK survivor car with no stories nor issues and a clean carfax report. The car shows like a new car with excellent paint, no door dings and the interior too looks like a 9.5 on a 10 scale. The car needs nothing and it drives and runs like a 38000 mile car should. It has NEVER seen the track nor any bad weather. The timing belt and idle rollers were done along with new brakes at 32500 miles. I do reserve the rite to end the auction early so good luck.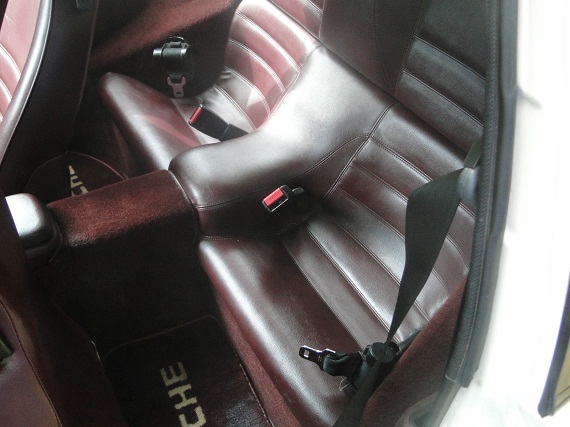 Wow – the condition on this car is pretty amazing. My father owns a 1989 white 944 Turbo and I really wish it looked this nice. Setting that shining exterior off are the great Fuchs wheels; later cars with ABS weren't able to run them, so if you like the look this is the model year to get. I also like the Bordeaux interior; I nearly bought a Pearlesant White Metallic special order '86 Turbo many years ago with the same interior, and boy does it look spectacular if a bit out of the norm. As with any mint condition, low mileage example, bidding has been very strong – above $16,000 with the reserve still on. If you really like the look, you probably can't do much better and were this an M3 or Quattro, that number would likely be double – but keep in mind that it's also on the verge of many later "S" model pricing, and arguably those are more desirable.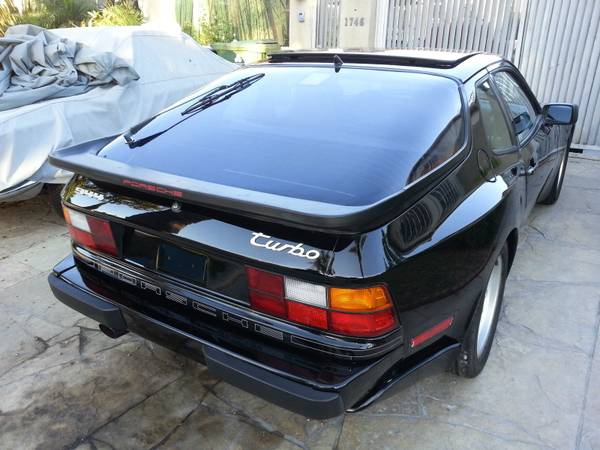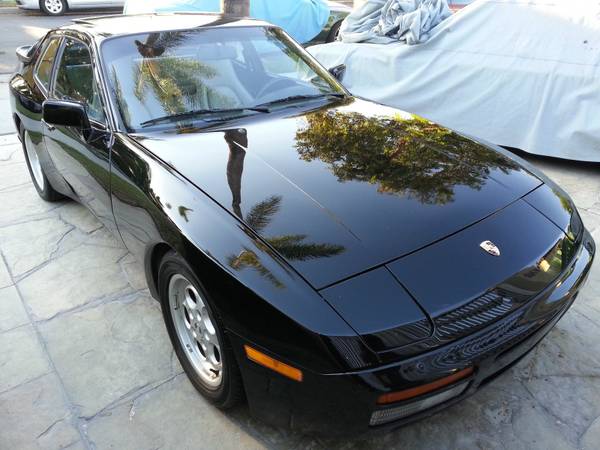 Year: 1986
Model: 944 Turbo
Engine: 2.5 liter turbocharged inline-4
Transmission: 5-speed manual
Mileage: 69,000 mi
Price: $11,475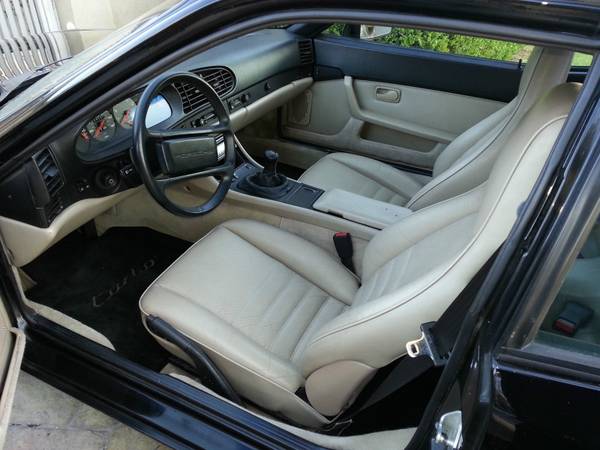 1986 Porsche 944 Turbo
2 Owners
Low Miles at 69k
Original Color Black/Linen Leather Interior
Mechanically sound, no issues, ready as a daily or weekend driver
No known accidents in history
Runs and drives beautifully.
These are getting harder to find in original, unmolested condition with low mileage and as one or two owner examples.The car is now available for viewing by appointment only. SERIOUS INQUIRIES ONLY PLEASE!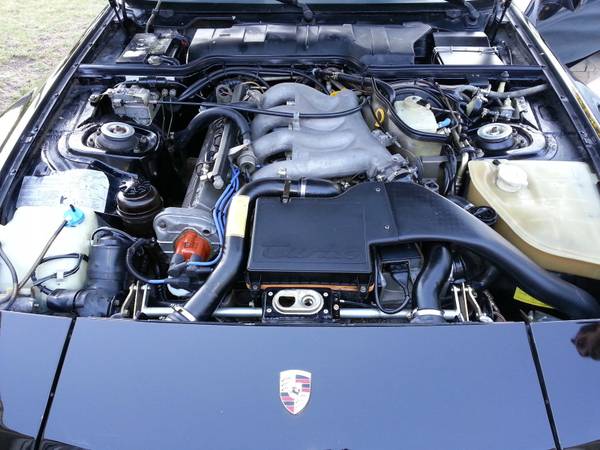 Our reader Adam from Fast In Fast Out spotted this 944 Turbo, but if it looks familiar you're not mistaken – Paul wrote it up in his front engine Porsche comparison. Condition hasn't changed since last time; it still looks excellent in black over linen, though I have to admit I do like the Fuchs look more on these cars. We noted last time around that there was some odd badge engineering on the back – I could do without the red lettering on the spoiler (which should be very easily fixable) and the 944 badge is incorrect (same easy fix unless it's glued). But otherwise, this car looks spectacular and the best part is that the pricing has been lowered by $1,000 to only $11,500.
Which is my pick? I'd prefer the white car in all but price; I just am not sure I could justify the extra $6,000 plus for the color and wheels if I was looking for a clean driver. That said, the white car is closer to being a show piece than the black example, and were that my goal I'd be watching the white car's pricing closely. For a weekend driver, though, at under $12,000 it's hard to see how the black car isn't a great deal.
-Carter