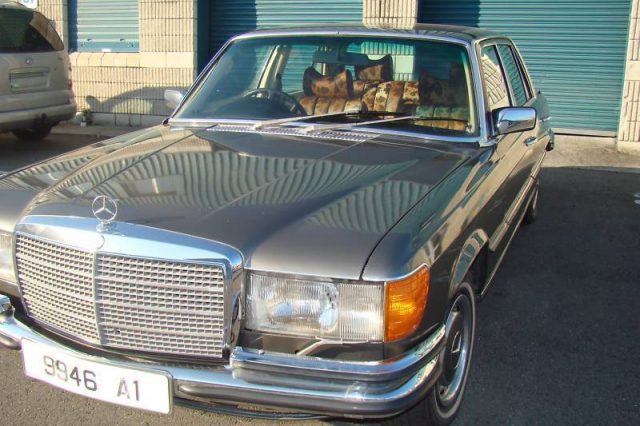 Boy, do I have a car for you today. If you are in the market for a car and still haven't found what you're looking for, maybe it's time to put your heart and desire into none of than U2 lead signer Bono's 1980 Mercedes-Benz 450SEL. This magnificent W116 features a cowhide-patterned interior that would feel right at home in Miami or even The Playboy Mansion. If that wasn't enough it, it also has a stereo system so large that will last you until the end of the world. Also let us rejoice, as if you are at a red light with a few seconds to spare, you can talk on the 1990s car phone but everyone that dials you will be an unknown caller. So are you ready to rise up, maybe even levitate? Or just continue to sleep like a baby tonight and let this 450SEL sit for another day?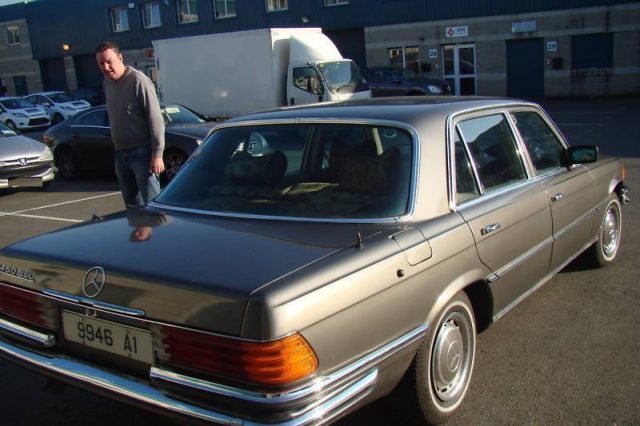 Year: 1980
Model: 450SEL
Engine: 4.5 liter V8
Transmission: 4-speed automatic
Mileage: Unknown
Price: Buy It Now £50,000 ($65,134)
 

To celebrate 30 years Joshua Tree, one of the best albums ever made

"Fitted with a pounds 15,000 sound system and cow-hide interior"

Do you want to buy piece of Rock an roll memorabilia.
Bono's first car he got when he got few bob 🙂
He first bought just after U2 recorded the break through album Boy,
It's very unique car Mercedes – 450 SEL in 1980's

"body in good condition engine needs work"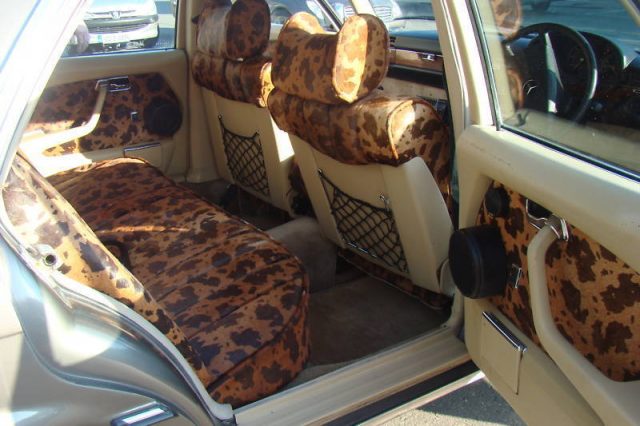 Here is the thing with celebrity cars, they don't mean squat for the value unless you are an absolute mega-star. Everyone wants to believe their cars once owned by a famous person 16 years and 4 owners ago suddenly quadruples it's value. We see it all the time because it's easy speculation. There is no work to be done, nothing tangible to see, just a story that someone likes to tell to drum up excited. At least with this W116 you can some kind of personal touches, but that doesn't save it for being ugly and undesirable. It has your typical "engine needs work" line which could mean absolutely anything and most likely something serious.
The owner asking £50,000 (a little over $65,000) is just ludicrous. Without Bono's name being attached this is a $5,000 car at best depending on what needs done. But there is one major problem with selling this car, someone actually bought this car at one time for €61,000 ($71,000). Except it wasn't a person, but Pepsi Cola of all things. In 2000, Bono auctioned this car to raise funds for aid to Ethiopia. Pepsi broke out their checkbook and helped out Ethiopia as well as their bottom line for their taxes. So what is the problem? Everyone who owns this car has it burned in their mind that since Pepsi ponied up over $70,000 that it is worth that. Except Pepsi wasn't buying this car, they were buying the publicity, the aid work and again, their reduced tax bill. The car will forever carry the honor of once being sold for $71,000 which explains why it has literally been for sale for over seven years. We actually featured this car way back in 2010 and the best part it is that it's the same damn photos as the ones in this current auction. This car is destined to be driven on a street with no name because it's never going to be sold unless the seller drops the price by about $55,000. Until then, Achtung Baby!
– Andrew