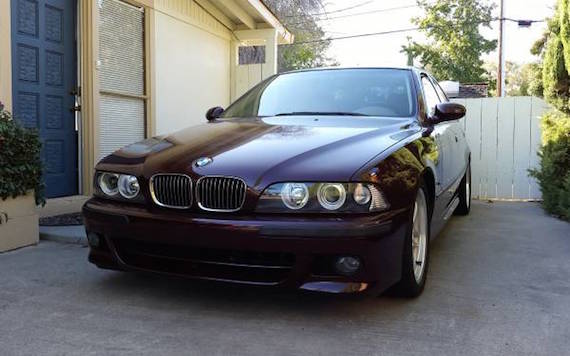 Tavarish's recent Jalopnik post regarding the performance bargain available in the E39 540i solidified many of my car-brain's transient thoughts. The 540i is a serious looker, with the E39's grace and nearly all of the M5's aggression. They are plentiful around the interwebs, but this example caught my eye with a host of Dinan upgrades, low mileage, and a 6-speed transmission. The Dinan supercharger pushes power slightly above the S62's with plenty of drivetrain and chassis modifications to keep up. It may not quite trigger that special ///M response, but it will get you 99% of the way there while costing half of what a similar M5 would. At just over $10k, you'll be hard pressed to find more performance per dollar, let alone in a car that looks this good.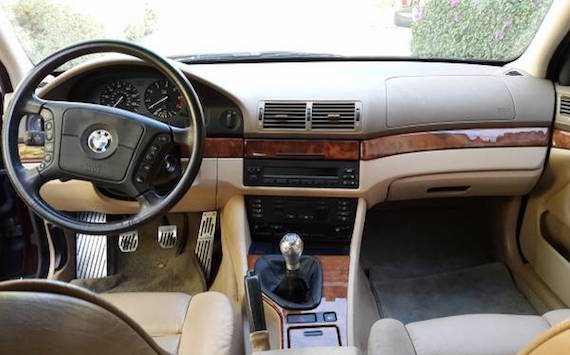 Year: 1998
Model: 540i
Engine: 4.4 liter supercharged V8
Transmission: 6-speed manual
Mileage: 105,000 mi
Price: $10,499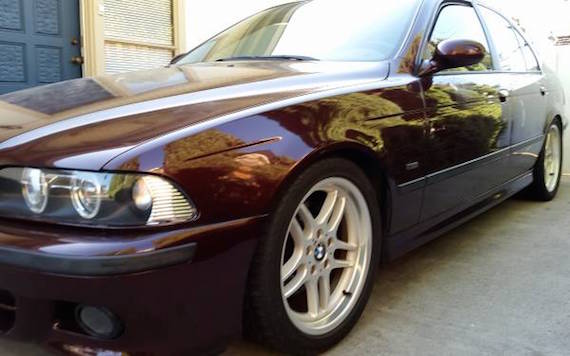 1998 Dinan Supercharged BMW 540i

Year: 1998
Color: Canyon Red Metallic with Sand (Beige) Leather interior
Transmission: 6-speed manual (the only way to drive a BMW!
Mileage: ~105,000 miles – under 7K miles/year

If you are looking for the fastest (pre-M5) E39 driving machine, read on. Dinan upgrades include Supercharger kit, which provides stump-pulling torque at 412 lb·ft and over 415 hp. The stock 4.4L V8 engine produced 282hp. The stock suspension has been replaced with the Dinan Stage 3 kit, which eliminates any body roll along with the strut tower brace. The brakes are Brembo cross-drilled and slotted and have stainless steel lines. The Dinan free-flow exhaust, clutch & lightened flywheel are also on the car. A Quaife torque-biased differential with 3.15 gearing has replaced the factory 2.81 open differential. This makes a big difference in acceleration and cornering.

All amber lighting has been replaced with smoked lenses. The front bumper has been replaced with an M5 front air dam, which also has 3M clear protection on it. Rear M5 trunk spoiler is present plus AC Schnitzer roof spoiler and aluminum pedal set. All Dinan modifications were performed by Motor Works West in North Jersey, an authorized Dinan Service facility. The car has been serviced with the best of lubricants – Mobil 1 and/or Redline. Receipts are available since year 2000 or 21,661 miles. I (3rd owner) have owned the car since February 2004. The second owner purchased the car in October 2000.

Full list of modifications are in the last photo!

Recent Maintenance & Repairs
Replaced windshield rubber seal
Replaced AC compressor
Replaced Radiator which cracked (common issue on BMWs as the tanks are aluminum but the connectors are plastic)
Replaced 2 ignition coils
Replaced valve cover gaskets
Replaced ASC cable
Replaced AC pump
Replaced power steering hose
Quirks

Like any car that's over 10 years old, there are a few quirks. Needs a new knock sensor (about a $100 repair).
Dashboard missing a few pixels (famous issue with all E39 models and I believe this can be partially covered by BMW or a pixel repair kit can be obtained…I just never bothered). Transmission needs to be warmed up to loosen the notchy shifting. CD Changer doesn't work (broken plug…replaceable) but I have never played CDs in this car. Recommend you get a bluetooth RF transmitter or upgrade to a different/modern head unit. One HID headlight does not ignite (never had time to troubleshoot if it's a bulb or ballast issue). Some scuffs and marks on the body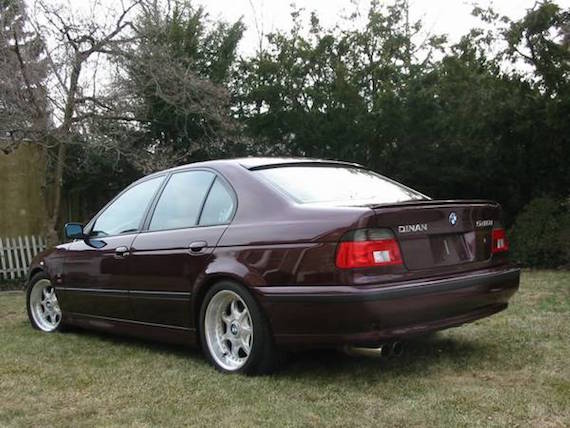 The issues seem no greater than I would expect from any turn-of-the-millenium BMW, and the pros far outweigh the cons. Dinan's headquarters are not far from the seller should you have any questions. Whether you feel like having a beastly highway cruiser or want to hoon a big Bimmer a little bit, this is a classy, modified sedan that can satisfy nearly all desires.
-NR