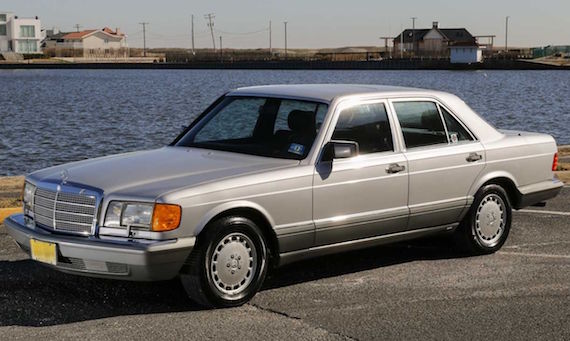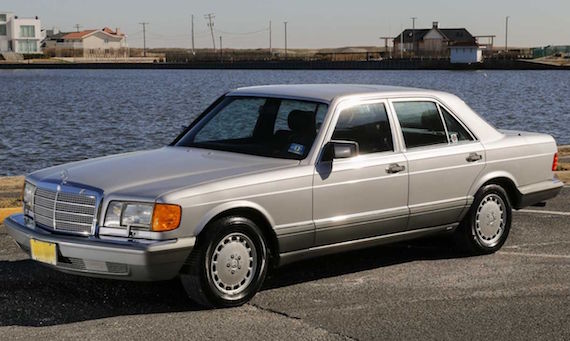 I planned to leave the W126 300SE alone for a while since I've posted quite a number of these over the last few months. But I couldn't resist when I noticed not one, but two really nice examples pop up on eBay this week. While these short wheelbase, six cylinder cars are often overlooked in favor of the 420 and 560 SEL, they offer all the class and sophistication of the larger models with somewhat lower running costs, making the 300 a nice entry point for W126 ownership. They certainly don't have the power of the V8. But on the plus side, the M103 motor is famously stout and will run forever without needing too much work. The only real weak spot is the headgasket, which tends to need replacing every 150k miles or so. I've test-driven a few of these recently myself, and I was pleasantly surprised by the driving experience. The 3.0 liter engine provided more shove on the backroads than I was expecting, certainly enough to get the car moving, even if it won't win any drag races. And out on the highway it cruised effortlessly, which is what these cars are all about.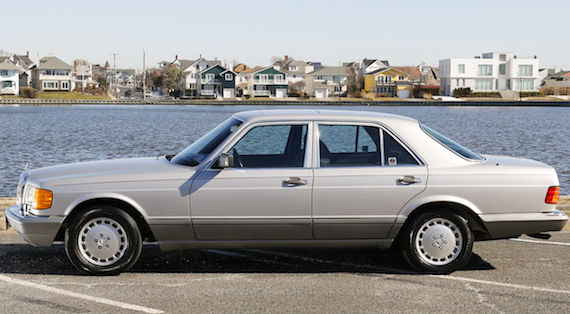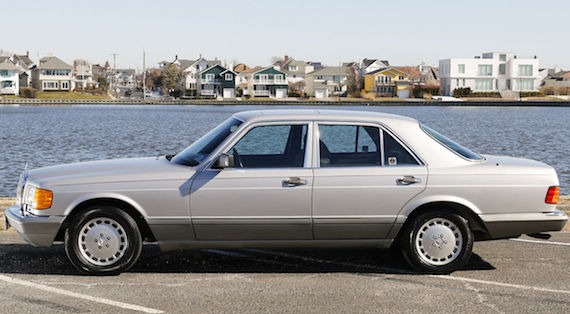 Year: 1991
Model: 300SE
Engine: 3.0 liter inline-6
Transmission: 4-speed automatic
Mileage: 134,465 mi
Price: Reserve auction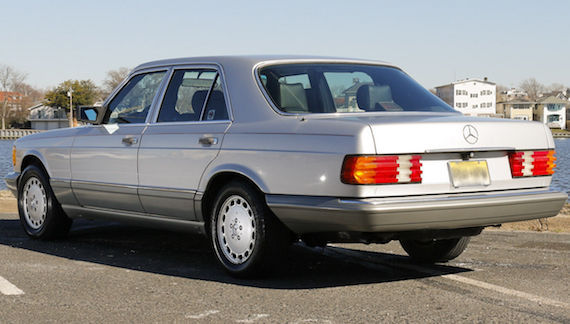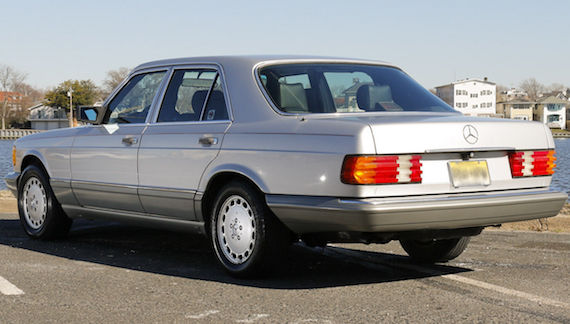 This a two owner complete service history car. No accidents. All original. Complete service history. All power features work correctly. NO Rust anywhere. No leaks , No squeaks, No ratttles. Very clean economical stylish older Mercedes sedan. Most recent work, New tires brakes, tune up all fluids and filters, Transmission rebuild and service, upper and lower control bushings. No issues

Great car! Classic color combination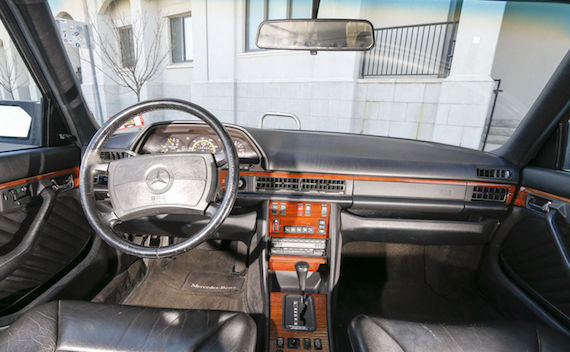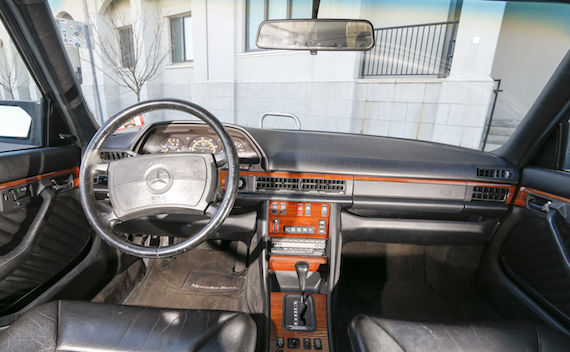 This first example comes in 735 Astral Silver over a black leather interior.  Miles are reasonable at 134k and the car presents very nicely inside and out, with no flaws visible from the photos except some staining of the trunk carpet. The car retains its original Becker radio, comes equipped with a passenger side airbag and has received a transmission rebuild in the recent past. All features are said to work correctly. Interestingly, a VIN check shows the car has ASR, the traction control system not usually specified on the 300.
I've written up cars from this seller in NJ before (I think under a different eBay username) and I even corresponded with him once about another car. I believe he acquires 80s/90s Benzes with low-ish miles in good condition from a local dealer and resells them on eBay. Of course, a full pre-purchase inspection would be wise. I expect the price to settle around the $5,000 mark.
If, on the other hand, you're in the market for a 300SE on the west coast, perhaps this low mileage example will fit the bill instead.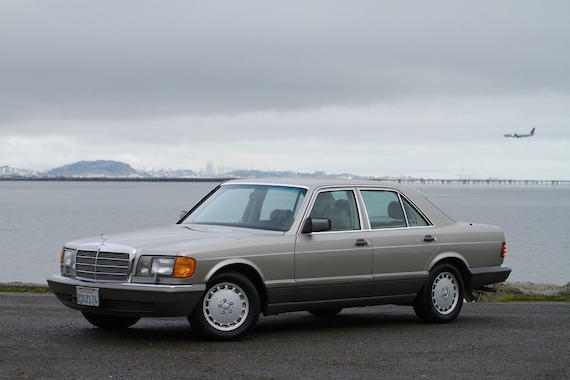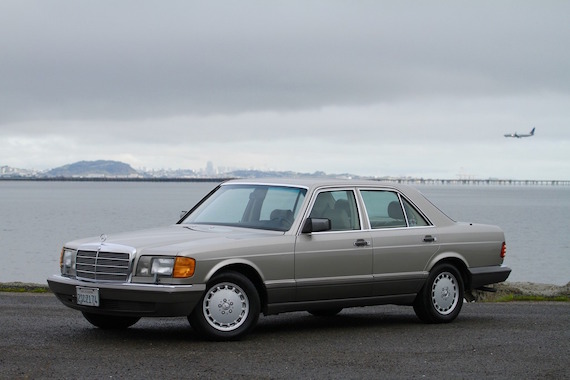 This car comes in Smoke Silver over mushroom beige leather. The exterior and interior look to be in excellent condition, marred only by two minor blemishes to the paint (visible if you scroll through the image gallery, one is a scratch on the right rear quarter panel, the other appears to be on a door). In fact, the car presents so well that at first I thought I was looking at a gallery of stock images instead of a real car for sale. And there's a reason for this: not only has it been in California all its life, where the climate is favorable to preserving old cars, it has only covered a paltry 68k miles since new.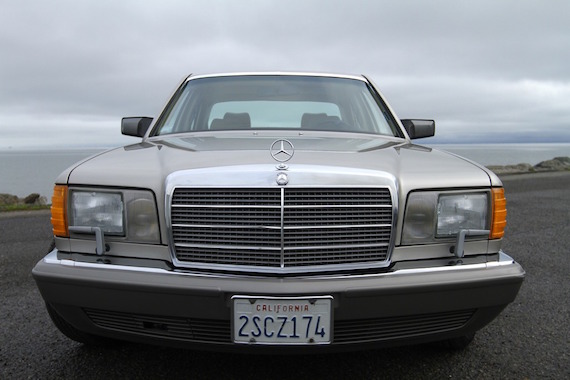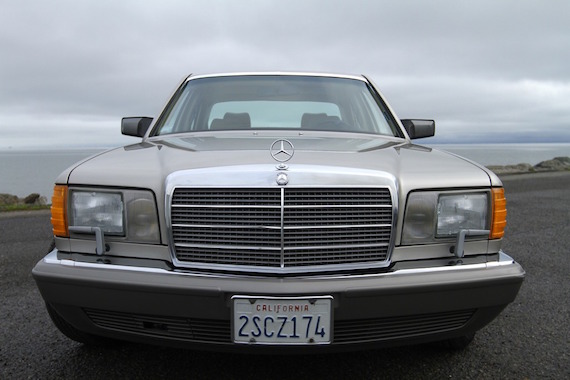 Year: 1990
Model: 300SE
Engine: 3.0 liter inline-6
Transmission: 4-speed automatic
Mileage: 68,858 mi
Price: $12,000 Buy It Now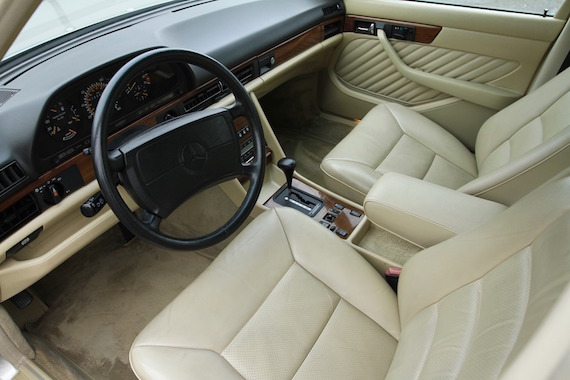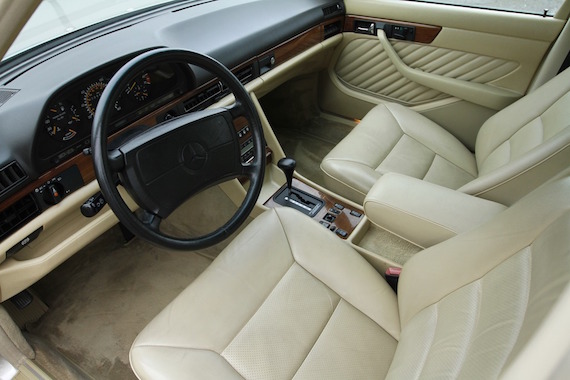 Selling my 1990 Mercedes Benz 300SE with 68,858 miles!

It was purchased new on 2/27/1990 at Stead Mercedes Benz in Walnut Creek California. The car has been owned in Oakland and Mountain View California for its entire ownership. It has never left the Bay Area.

The service booklet has been stamped at Stead Motors for dealer servicing. The body, fit and finish is in amazing shape for a 27 year old car. This car drives as good as it looks. Recent servicing includes:

New brakes, new tires, new head gasket, valve cover gasket, valve guides, valve stems, head bolts, fuel pump, spark plugs, cap, rotor, battery, window lifter, brake fluid flush, oil change, thermostat and coolant flush. Over 3k was just spent doing maintenance.

The car just passed smog and a copy will be provided upon sale. The title is clean and Autocheck history (attached). All body panels have original vin stickers in tact.

If you have been looking for the right 126 Mercedes short wheel base this car checks all the boxes.

1. Low mileage
2. Superior condition
3. Documented servicing
4. California ownership

The motor and transmission drives excellent. I would give it a 10/10 for driving experience. The low mileage brand new feeling just makes it a pleasure to drive. The air conditioning is ice cold and heater is hot. All of the windows and sunroof are operational and no warning lights on the dash. It is a non smoker car and no weird smells inside.

Leather and carpets are super clean and wood has been well preserved with out major cracking or fading. This garaged beauty really shows and stands up very well for its age. Spare tire has never been on the car and it is the original Michelin MXV.

Email for more info.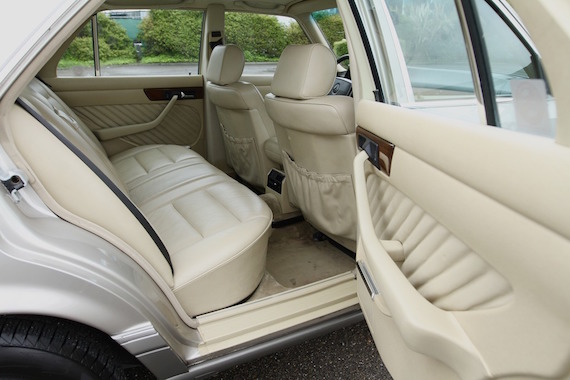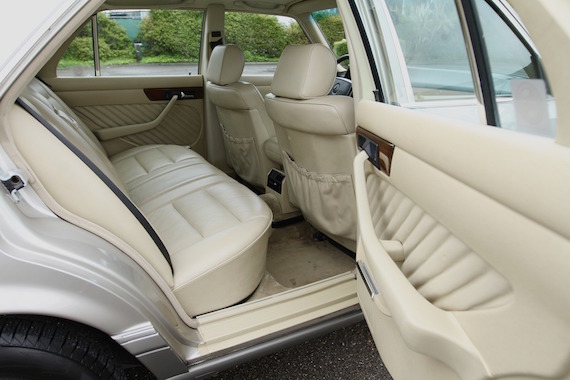 The seller mentions $3k worth of recent maintenance that hits all the major weak spots on the 300SE/L: the valve cover gasket, head gasket and valve stem seals among them. With those things already replaced, the next owner can look forward to driving this car for quite some time before any more major work will be required. But this peace of mind comes at a hefty price. The seller wants $12k for this car and, as nice as it is, I don't think the market will bear it. I think $6,000-$7,000 is probably more reasonable.
– Craig