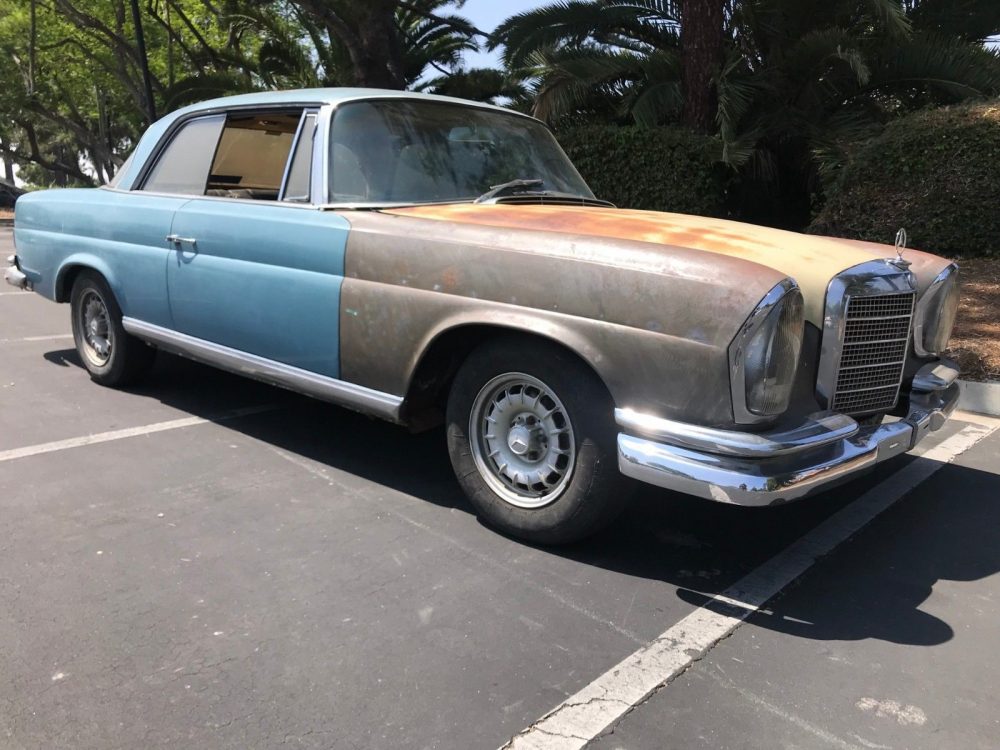 Another Mercedes-Benz, another reported former owner who was a leader of a country. According to the seller, this 1966 250SE Coupe was owned Mexican President Adolfo López Mateos. I thought it would be neat to maybe find a photo of him with this car because presidents seem to have their photo taken a lot. (Speaking of, this is a really iconic photo of Mateos riding in an Adenauer cabriolet with JFK.) During my quick research of Mateos, I noticed he died in September of 1969. The seller mentioned that he owned this car in the 1980s. This is why I always say "According to the seller". I nicely presented these findings to the seller and he urged me to see if I could find any more information since I was already three pages deep in my Google searching. Turns out, a Mexican website is representing another 250SE, a white 1965, as Mateos car as well. Clearly it is not the same car. This is why it is always a good idea to do your own research before spending a bunch of money on a car or writing about it on the internet. Anyway, this W111 is a European-spec car mated to a 4-speed manual gearbox that needs a whole lot of help. Much to my surprise, it seems like there are plenty of people out there willing to give it such help based on the bidding.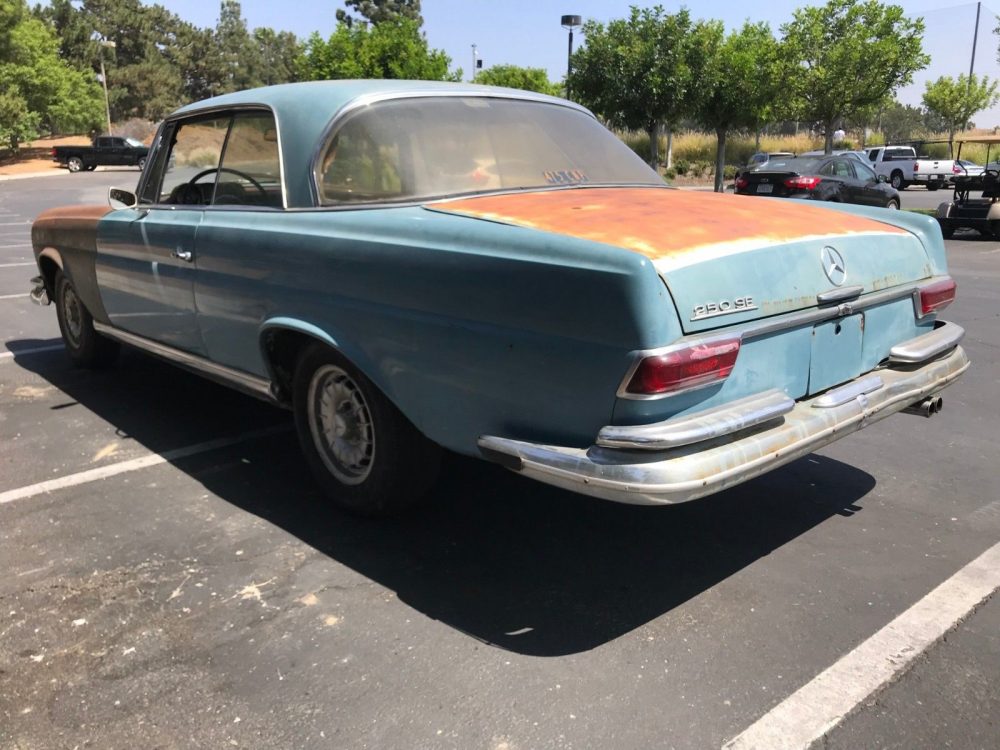 Year: 1966
Model: 250SE Coupe
Engine: 2.5 liter inline-6
Transmission: 4-speed manual
Mileage: 72,375 mi
Price: Reserve Auction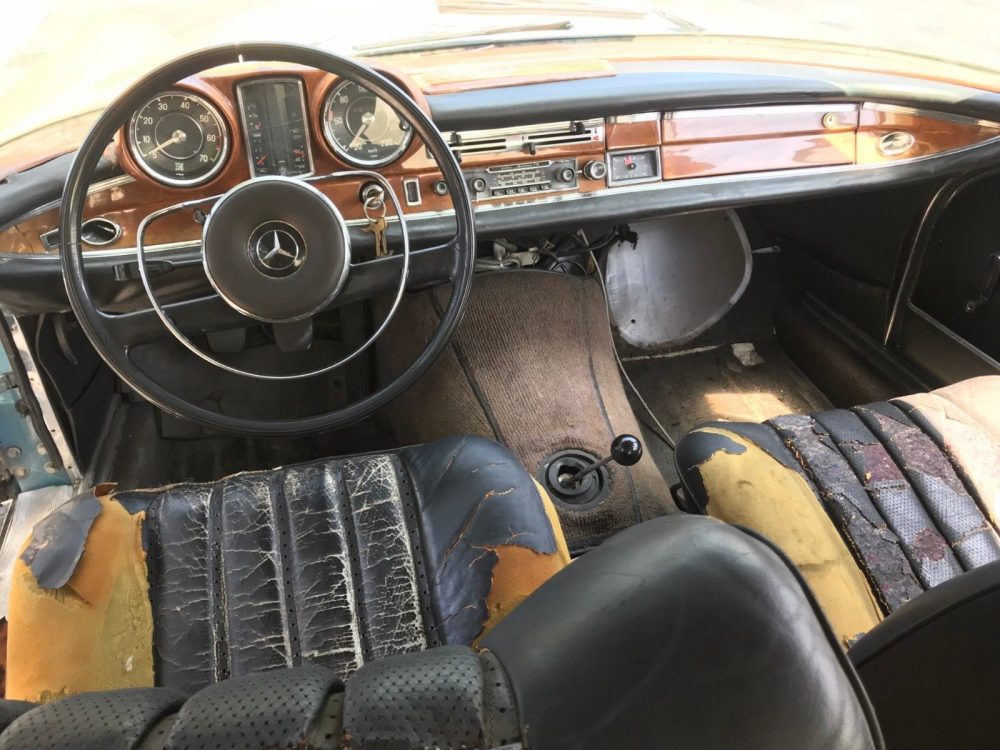 They say every car has a story; Although I don't have documents to substantiate it, but I think it's worth telling!

Owned by one of Mexico's presidents "Adolfo Lopez Mateos" In the 80's , it was then sold to an Argentinian composer/song writer called "Bebu silvetti" whom brought it to southern California in the mid-eighties. He Enjoyed Driving it for a while and in the early 2000 he commissioned the restoration to a master coach builder "Sebastian Dominguez coachwork & restoration" in Los Angeles area to restore it. Restoration was started, Fenders were dipped to bare metal, however process was stopped due to silvetti's health issues and it was put away in storage where it sat for last 12+ years. Silvetti passed away and restoration was canceled.

After 12+ years of hibernation!, I acquired the car and I had The following performed: Complete brake job including all four calipers and brake lines as needed. Rebuild shifter bushing and slave pump, Rebuilt rear Shock stabilizer assembly, flushed radiator, new fuel pump, flushed gas tank, new gas lines and other needed rubber hoses to make it run. It is now running & driving car. It shifts through all gears and idles however it is still in need of fine tuning. Wheels are aluminum and tires are old. It's blue, Blue leather interior is in need of replacement and is original, the wood dash is complete and in need of varnishing and some repairs. Sunroof works although a bit slow. All lights work, Mexican-Becker original radio in the dash but not working. As far as rust is concerned; there is rust in bottom of rear ¼ panels and both front rails under the front fenders. The rest of the car is solid, no sign of rust on frame or rest of the body. Doors shut like a Mercedes door! Great car to restore while being driven! An original and unmolested car. Clear California title.

Please ask questions before you place your bid. Inspection are welcome by appointment. Located in tustin/irvine California. Please only bid if you are ready to purchase and have the funds available. All payments are required in certified funds. Once all payments are made, the vehicle and title will be released. California residents are required to pay California State sales tax and registration fees. Out-of-State buyers taking delivery of vehicles in California are required to pay their state applicable taxes. The buyer is responsible for all shipping costs. This vehicle is being sold "AS IS" condition.Seller is not responsible for the accuracy of the description, buyer to do their own due-diligence. Licensed and bonded dealer in the state of California commissioned this listing and all transactions state Laws apply. shipping assistance at buyers cost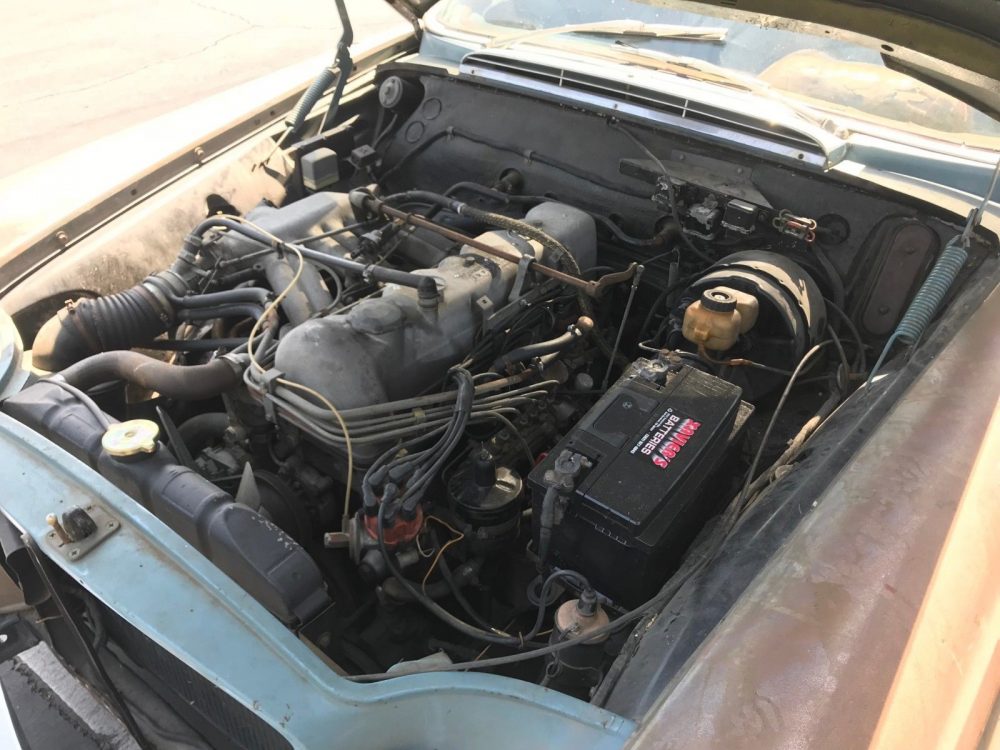 This is a really interesting situation. The seller did go through some of the mechanical to get it running and driving, but the cosmetics are a total nightmare. The poor leather and wood needs a total overall, which isn't cheap, and the body work isn't in great shape either. I've seen worse, but there is some metal work that needs to be done to patch some holes and from there it is a whole lot of sanding. The really good news is that almost everything looks complete and there isn't a lot that needs to be sourced. All that cracked wood can be sent out to the professionals to let them rework it and it will return a few months later with a bill for over a $1,000. No one ever said Mercedes restoration was cheap. The same can be said about the body. This isn't going to be a fast process or a cheap one at all. The thing that I don't understand is why the bidding is currently where it is at.
The current market for a nice 250SE Coupe hangs around that $30,000 mark and has been there for a long time. Some you can find a little cheaper, some a little more expensive if they have really low miles but they really don't go much over $50,000 for the nicest ones. The bidding is currently at $17,600 for this car which means if you wanted to break-even on this project, you are maybe budging another $10,000 for a whole lot of labor and parts. I don't think you could make this car look great for $10,000. Maybe the bidders are banking on the false presidential past and it being a Euro car to boost its value a little, but this one has me scratching my head. I think I'd let this one pass and just buy a car that is already done.
– Andrew