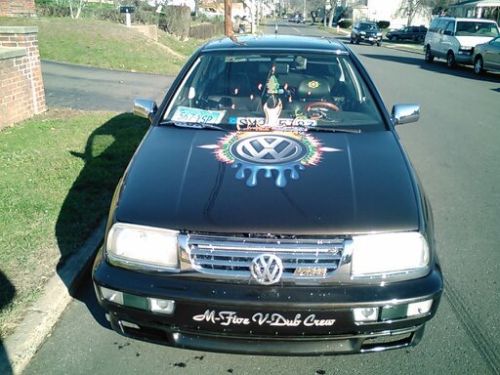 We live in a culture today that judges others with contempt while simultaneously engaging in generally questionable behavior ourselves. Let he who is without sin cast the first stone, right? It is far from fair to generalize other's actions without a relative sense of context, yet often we only have a glimpse at a moment of their life, a soundbite they say, an ill-timed photo from which we base an entire judgment on who that person is or at least professes to be. It's one of our greatest shortcomings as a very public-oriented society who loves to air its dirty laundry, watch people humiliate or hurt themselves for entertainment, and revel in the unraveling of another's life through misfortune. Yet, we generally would consider the gladiatorial battles of the Roman Empire to be barbaric – ironic, perhaps, considering that Germanic based languages have themselves so thoroughly recreated the Republic – perhaps even more so than the Romance-language speaking countries. But, I digress.
So while occasionally #FailFriday has degenerated into mudslinging at questionable taste – in and of itself perceivably a "fail", today I'm instead going to approach the ad copy on this Jetta from the perspective of an angry, slightly bemused fact-checking Editor-in-Chief who has sent back a series of revisions to the author. While we all make grammatical and spelling mistakes (sometimes on a regular basis that I don't catch, though I promise I try!), there are quite a few to enjoy in this particular ad: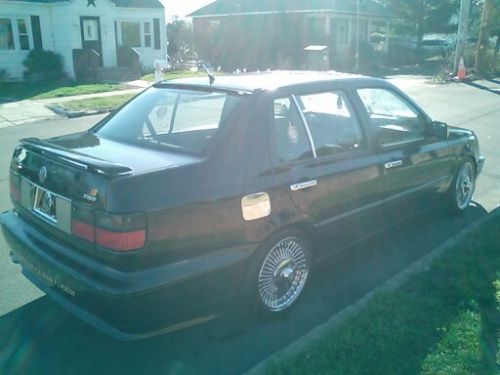 Year: 1994
Model: Jetta GLX VR6 Wolfsburg Edition
Engine: 2.8 liter narrow-angle VR6
Transmission: 5-speed manual
Mileage: 137,000 mi
Price: $10,000 Buy It Now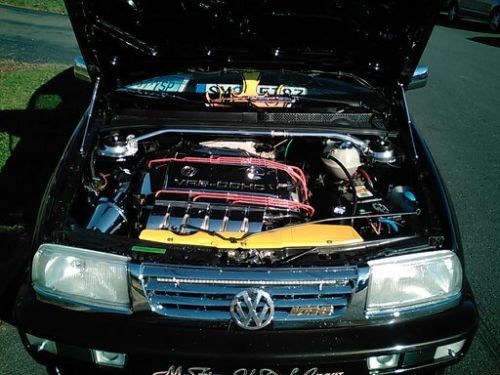 this car has a custom mural on hood plus many more things which I'm going to list for you custom chromoly engine/misc parts, coil overs twu german engineering, custom grill with Passat badge, straight pipe custom exhaust from Cadillac converter back, custom speaker box enclosure with amp rack, 7 inch multimedia dvd media player, pioneer speakers 5 1/4 in doors 3 1/4 dash, pioneer subs 12's championship series, profile clarus rear amplifiers 640 watts mosfets, 13 inch nardi woodgrain steering wheel, performance headers/air intake 40 more horse, custom ruger lip kit, street glow 2 sets solid green/7 multicolor leds, custom leds throughout car, killerglass performance racing radiator hose attached, painted brake calipers, drilled slotted rotors from front to back, embroidered headrests, german striped gator, grenade shifter, 95 euro series carrado transmission, sway bar upper front, chromoly oem radiator cap oil and power steering cap, interior headliner painted black, pilot single blade chromoly wiper blades, 24 k nuts and bolts on motor and misc parts, custom oem glovebox from 96 mk3 Canadian, this car is Wolfsburg which is very rare, 137,000 original miles, custom two tone paint base coat clear, bronze/copper to green and yellow, spoiler king back window fin, chromoly climate control setters, aftermarket vw floor mats, trunk lid fin, smoked tail lights /marker lights/ toe hitch covers, yellow hid headlight bulbs, 72 spoke wire wheels with spinners 16s, vw center cap logos on spinners, car also comes with spare 17 inch arietta 2002 anniversary series golf wheels, 15 x 7 oem bbs woven basket Wolfsburg edition wheels. as you can see this car is equipped with everything and so much more that I cant even think of so if you are interested give me a call and we can go over some more information on this car my name is Mark and my number is 203-314-7263 thanks for looking.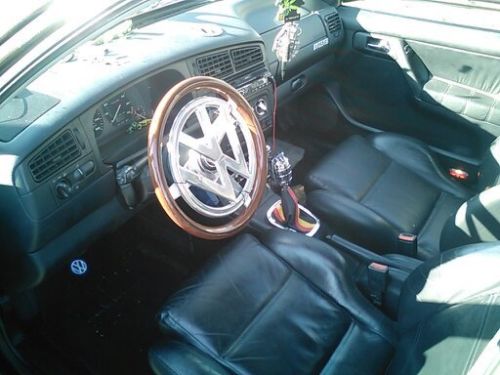 Mark. Mark, Mark, Mark. I'll try to go in order: first, I'm somewhat impressed mural is spelled correctly. However, SUBJECT, VERB, OBJECT, PUNCTUATION. Sentences begin with a capital letter and need to end sometime. Simply adding more commas does not solve the problem. Next, "chromoly". It's a steel alloy containing chromium and molybdenum, hence the name. I'm going to go out on a limb and say you probably didn't have a custom chromoly intake made for your car that looks exactly like the cast aluminum one. However, if you did, I'm very impressed and the welding skills of whoever made that should be highly rewarded as they're the best in the world. The only engineering I can find from "TWU" is a Texas Women's University degree, and I'm pretty sure they didn't make your suspension. Cadillac converter? As in a converter from a Cadillac or a device which turns the car into a Cadillac? Apostrophes indicate, most of the time, possessives. Again, I'll go out on a limb and suggest that your 12″ Pioneer sub does not own a championship series. That steering wheel is from Nardi? REALLY? Some of it may be, okay, but I'm willing to bet that Nardi wouldn't want to associate its name with it now. Good luck surviving a frontal impact, too. Did you have this car on a dyno that indicated you gained 40 horsepower from an intake and a header? Ruger makes firearms. Reiger makes lips. Thank God you have attached the radiator hose. The rotors are slotted front to back? Or drilled front to back? I'm lost. German is a proper noun and should be capitalized. I didn't mention that you spelled Passat correctly, but you've made up for it with "carrado". Also, car names are proper nouns. See previous point. Now, holy crap you can make OEM plastic pieces out of chromoly? That welder should now RUN FOR PRESIDENT. I'd vote for him or her. WAIT NOW YOU HAVE STEEL WIPER BLADES TOO? How is that even possible? Screw President, run to be King of the World! Also, Gordon Murray called and wants his gold engine bits back. He's pretty sure yours are plated rather than actual 24K gold. "Custom" and "OEM" typically negate one another. Glad your mileage isn't aftermarket, too. Rare Wolfsburg? I think all the '94 GLX VR6 models were Wolfsburg badged, but I may actually be wrong on that one. I'm going to skip over the paint and move straight to the wheels. Spinners? Are those even culturally relevant anymore? I mean, Latrell Sprewell certainly isn't (sidebar: remember him? He popularized "Spinners" so much that they were called "Sprewells" for a bit. He also was apparently so insulted when offered $7 million dollars a year to bounce a ball that he walked away from the NBA entirely, so that should tell you something), but I'm glad the original wheels come with the sale and congratulations on correctly naming the 17″ Golf Ariettas – are they chromoly, too?
Now, all of that is harsh. some of that is harsh. And if you back out personal taste, obviously this person has invested a lot of time and effort into the pride and joy of the "M-Five V-Dub Crew". I'd say that at least it's a VR6 rather than a 2.0 and that makes it more desirable, but in this case I'm a bit sad that one of the few GLX VR6s has been assassinated to make this car. The $10,000 asking price is certainly only a portion of what he must have paid the welder to make those Chromoly HVAC controls, but still, it's about $9,000 too much in my eyes.
-Carter