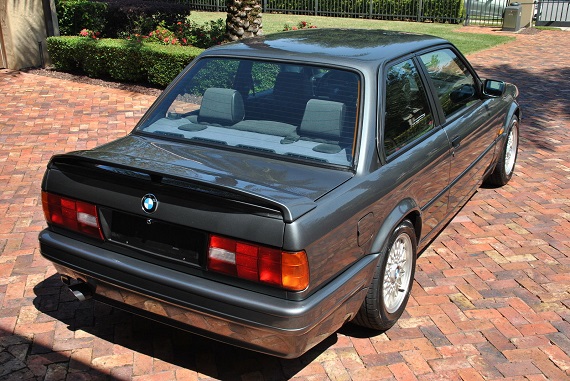 We try to stay far away from politics on these pages, but there's a story I have to share with you that has hit the news here in Rhode Island over the past few weeks that in a round-about way is relevant to this car. Rhode Island, if you're completely unaware of its reputation, isn't known for having the most…shall we say morally upstanding lawmakers and leadership. A few years ago, twice-convicted felon Vincent "Buddy" Cianci was nearly elected for the third time to run the capital of Providence. So notorious is the corruption on Capital Hill that when RI recently announced its complete debacle of a revised state slogan in "Cooler and Warmer" (reportedly, it cost 5 million dollars for a firm to produce that), people on social media changed the catch phrase to "Lobsters and Mobsters". That gives you just a hint of context to contemplate the next story with.
John M. Carnevale is a Democrat representing Providence in the House of Representatives. He claims he lives at 150 Barbara Street in the city. The problem is, he also claims to live in Johnston, a neighboring town. The property he owns in Providence is a multi-family dwelling, and residents of the address were apparently instructed to inform anyone who asked that Rep. Carnevale lived at the address even though he didn't. They collected mail for him and showed reporters his "dwelling"; a desk in the basement with a curtain around it and a phone hooked into an answering machine. You couldn't make this stuff up. Now, you could easily go into the moral implications of a Representative not living in the area he reportedly represents, and certainly there are ethical implications. He was recently called in front of the Board of Canvassers to answer questions of voter fraud, as he as independently maintained multiple times that he lives in both Providence and Johnston full time. But the bigger issue, and the real reason I believe Mr. Carnevale is actively lying about his domicile, is taxes.
Like Mr. Carnevale (and only in this way), until recently I owned a multi-family home in Providence. It made a lot of financial sense; it was my wife and my first home and having rental income made the mortgage payments manageable. A few years passed and we thought about moving on to a single family home and keeping the Providence property as an investment, but the problem is Providence doubles the tax on rental properties that are not owner occupied. The tax burden would mean that one of the two units would by itself just cover the tax bill alone, never mind the upkeep, utility bills, insurance – you get the point. The only way to make these properties viable to hold on to, frankly, is to lie and claim you still live there. Mr. Carnevale, in addition to committing voter fraud, is committing tax fraud. BMW did the same thing in the late 1980s; in an effort to keep vehicle emissions down, countries like Portugal and Italy taxed heavily any cars with engines over two liters. The E30 M3 had, of course, such an engine as did the majority of the BMW lineup at the time. In response, BMW Motorsport cheated by destroking the 2.3 S14 to just under 2,000cc: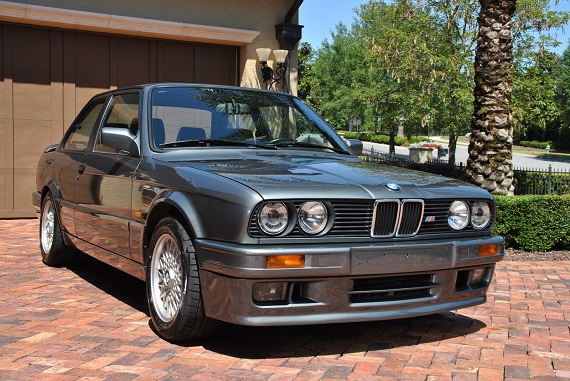 Year: 1988
Model: 320is
Engine: 2.0 liter inline-4
Transmission: 5-speed manual
Mileage: 123,836 mi
Price: $35,500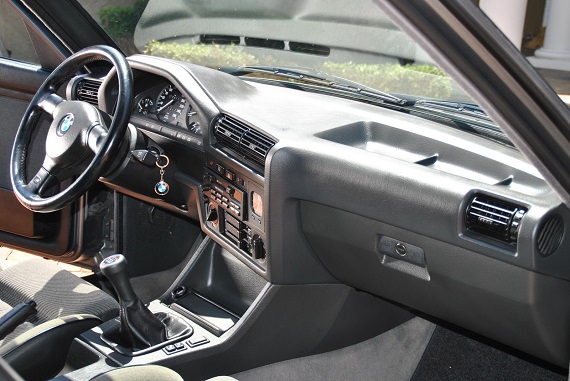 Here is your chance to own a very rare, incredibly fun, meticulously maintained, and completely original E30!

FOR SALE 1 of 2,540 2-Door E30 320is built for the Italian and Portuguese markets
1 of only 4 registered 2-Door 320is in the USA (All import duties are paid, proper documentation filed, clear FL title)

Exterior: Delphine Metallic
Interior: Anthracite Cloth
Powertrain:
Engine: S14 2.0L (De-stroked S14 from E30 M3 producing just 8HP less than US spec M3)
Gearbox: Close-Ratio 5-Speed Dogleg
Rear End: 3.46:1 rear end with LSD
Mileage: 123,836

Options:
Sport Seats
Electric Windows
Slick Top (Factory Sunroof Delete)
Electric Cooling Fan
Map Lights
Rear Headrests

Recent Service:
New Tires
Replacement OEM Steering Rack
Replacement OEM Exhaust
Cooling Fan Tested and Cleaned
Complete A/C conversion R134A (NEW OEM: Condenser, Evaporator, Expansion Valve, High Pressure Switch, Low Pressure Switch, Receiver Dryer, High Pressure Line, All O-Rings replaced with R134A O-Rings)

The 320is was built as a replacement for the overly taxed and poorly selling 325i in the Italian and Portuguese markets. Nicknamed the 'Italian M3' for its capabilities and limited market exposure the 320is is so much more than a 325i replacement. Sporting a modified S14 engine, close ratio dogleg gearbox and MTech suspension the 320is is the ultimate E30 sleeper.

If you have any specific questions or would like more information feel free to contact me.

Additional information can be found at the below links.

Additional Photos of Car: http://www.imgur.com/gallery/izk2p

Documentation and Service Records: http://www.imgur.com/a/w8Xod

MRegistry write-up: http://www.bmwmregistry.com/model_faq.php?id=10

Popular Article: http://www.theeurophile.com/reviews/2014/3/8/the-bmw-320is-is-better-than-an-m3

A few excerpts from the Europhile article:

When the German car magazine Auto Motor Und Sport tested the 320is against the M3 they wrote, "The bigger engine actually has less power in the lower rpm range. A fourth gear run from 40 to 100 kph took the M3 13.6 seconds but the 320is only took 12.8." They said the 2 liter engine revved more smoothly and finished the article by writing, "Less is indeed more."

Or as Auto Motor Und Sport wrote, "The 320is reacts to the slightest steering action more willing than the M3, appears to be handling better, but also demands more attention from its driver than the good-natured and understeering M3."

BMW World Magazine tested the 320is against an EVO2 M3 and came away saying, "It's the 320is I'd take home."

Bimmer Magazine tested the 320is in 2009 and wrote," Like the E30 M3 sold in the US, the Italian 320is is highly strung. But unlike the M3, however, it hides its demeanor beneath an elegant and restrained exterior. Don't be fooled by appearances: driving the 320is is like an affair fueled by passion and adrenaline. I want it, and badly!"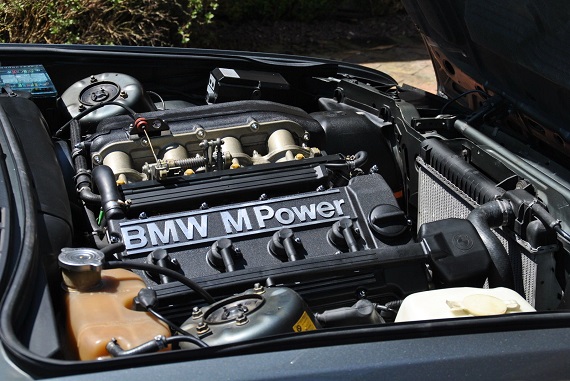 The 320is is likely the least known of the defacto M cars; models like the Z8, 850CSi and M540i are generally more appreciated, but the diminutive 320is is no less special. This 2-door example is like many outfit with M-Tech bits that are hugely popular, but if you want a real sleeper the 4-door model is the one to search for. Condition appears to be very good overall, but with 123,000 miles on the odometer the ask seems pretty high. The 320is certainly demands more money, but most we've seen top out in the 20s. In January, I looked at a 1990 2-door with less miles in equal condition. Bidding closed at $29,000 but the reserve was still on. That would seem to be all the money for one of these cars; yes, EAG is asking $29,000 for a 318is and this car should be worth more, but the right people need to be in the room and $30,000 plus is a lot of money for an E30 BMW, after all.
-Carter