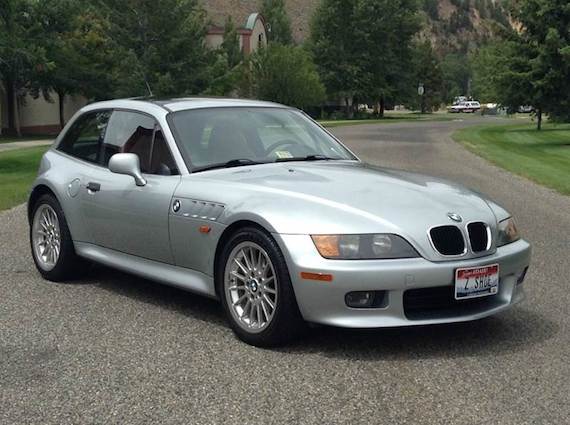 I always felt a bit sorry for the BMW Z3 Coupe. It was introduced at a time when an M version arrived alongside of it and not surprisingly, it was the Motorsports version that made the bigger splash in the market. Even that car was at first a bit misunderstood, with some critics deriding the looks but others shining on to the performance it offered. The M Coupe has reached air-cooled 911 levels of popularity at the moment and as such, the Z3 Coupe can only stand to benefit. This early production Z3 2.8 Coupe comes to us from our friends at Sun Valley Auto Club and looks quite attractive in silver over red leather, with the desirable manual gearbox. If the M Coupe is a little bit rich for your blood, try this lite version instead.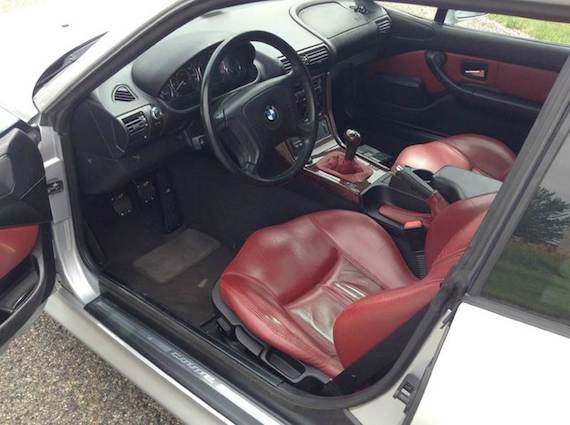 Year: 1999
Model: Z3 2.8 Coupe
Engine: 2.8 liter inline-6
Transmission: 5-speed manual
Mileage: 73,050 mi
Price: $16,995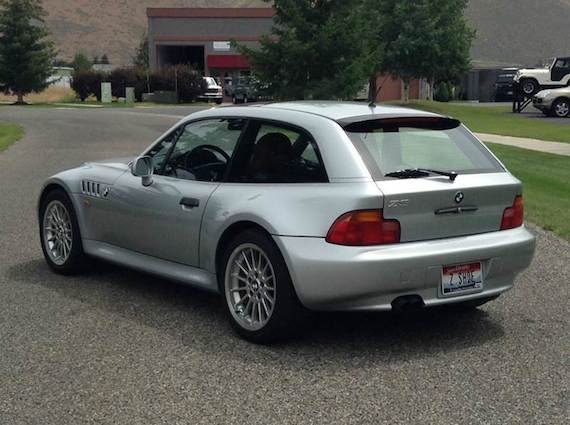 We have a cult car for sale here at the Sun Valley Auto Club. This one has been enthusiast owned and very well maintained. This is the way you should purchase a used BMW. Always garaged and well maintained with some service records. This one has not been modified from its original state except for an aftermarket stereo. It may be close to 20 years old but it doesn't show it. The exterior is in great condition except for a few rock chips on the hood and a minor dent on the passenger side hood. The front spoiler has not been bashed in to any parking curbs and the wheels show minor road rash. All of the glass is clean and chip free. The interior is a nice place to spend some time. BMW has the best seats and these are even better finished out in blood red. The dash is clean and free of any warping. The glove box does not sag, a common issue with these cars. This also has the desirable leather armrest in the center console. There are no dead pixels or any service lights in the gauge cluster. Everything works; power seats, sun roof, power mirrors, lights and the A/C was just recharged. There is an upgraded stereo head unit for modern compatibility but the original factory unit is included. The current tires are good but brand new GoodYear Eagle F1 tires are included in the sale if the list price is met. We have three sets of keys and all of those have the proper and desirable upgraded key less system. Even the key finder light built into the factory key lights up. That is the attention to detail that this car has seen by its caring owner. Now it is your turn. Give Max a call at 208-720-8854 or Shep at 208-721-1973.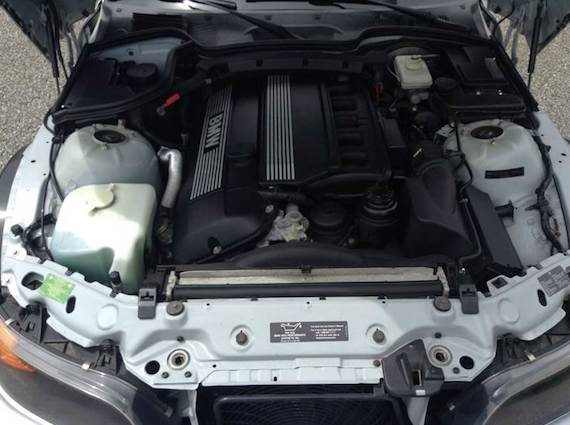 This Z3 Coupe is one of those cars that hits the sweet spot for me. It's not a garage queen nor is it a high mileage runner. Instead it's been taken care of but is a vehicle you wouldn't worry about pressing into everyday service. It's doesn't have the muscular stance or horsepower of the M version, but there are few better drivetrains than the BMW inline-6 coupled to a manual gearbox. For those single guys out there like me, a two seater coupe with decent luggage space makes an infinite amount of sense, especially when you can have fun on the B-roads while you're at it.
-Paul