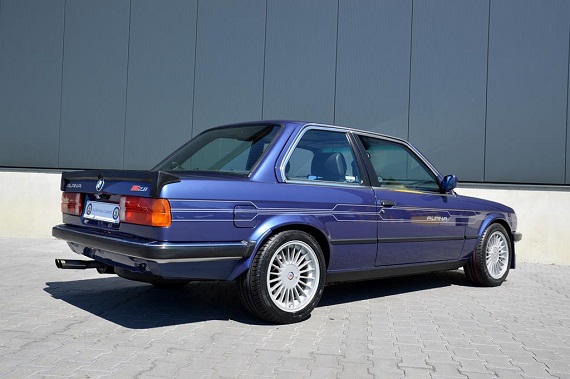 Alpina E30s have exploded onto eBay over the past year; I never remember seeing quite so many of these small tuned 3s for sale on a regular basis. In part that's because so few were produced; with this B6 model for example, a scant 259 were produced, with just over 1,000 total E30s modified in all forms by the legendary company. The B6 wasn't as wild as the later big-motored 3.5, but it was still much more than adequate with 210 horsepower from the M30 coupled with lower suspension, bigger wheels and brakes. Alpina, of course, added their personal flare of colors, stripes and awesome interiors, and the B6 is one attractive small sedan in such form. It's easy to forget that there was a time before the M3, and in early 1984 this was the fastest small German 4-seater you could buy. That would change in mid '84 with the introduction of the B6 3.5, but today it's still a very desirable and rare to find package. That's especially true when it's presented in signature Alpina Blue with low miles and in pristine condition: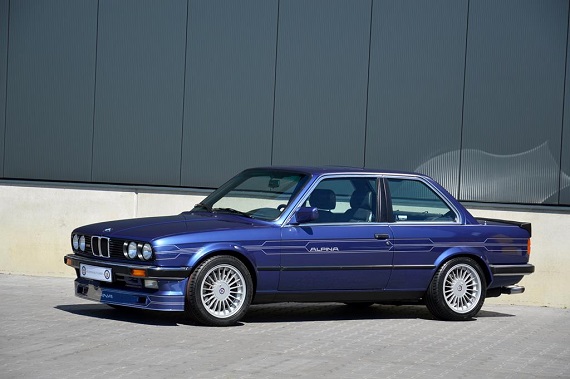 Year: 1984
Model: B6 2.8
Engine: 2.8 liter inline-6
Transmission: 5-speed manual
Mileage: 77,839 mi
Price: Reserve Auction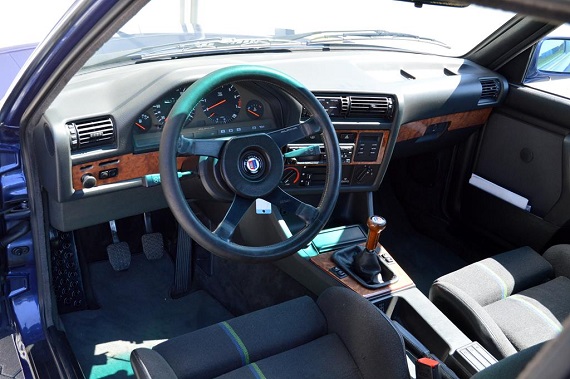 Alpina B6 2.6 E30. Number #74 of only 259 built.

The First M30 Alpina model based on the E30 chassis. A very early 1984 car with the beloved chrome bumpers.

Thanks to a Alpina tuned 2.8 M30 engine it makes 210 PS (HP) and 270 Nm of torque. 0-60 in 6,9 seconds and a top speed of 230 km/h (142 mph). In a small 3-series from 1984.

This German deliverd (and still German) B6 is in a very good and very clean restored condition. Classic Data Germany has made a valuation for this exact car. The condition is marked as a 1- (near perfect). The value of the car was estimated at 44.000 euro's 48.000 dollars.

The engine has been overhauled and rebuilt. It looks and runs like new. The car features a dogleg 5-speed gearbox and drives beautifully and is a sensation to drive. This car was lightly restored in Germany. The paint has been redone, ofcourse in its factory color. The painting was done flawless and the body is very very straight and true. A lot of trim pieces are brand new and the car makes a like new impression.

Ofcourse the car sits on the correct Alpina wheels with brand new Continental tires.

It comes with the famous Alpina 'Zusatztank' im Kofferraum, the original Alpina floormats, Alpina shifter, Alpina extra instruments etcetera etcetera.

Here is the chance to buy a real collectors item in a wonderful condition. These cars are gaining worth fast and good ones are hard to find.

The car is technically and cosmetallicay 100% in good order and can be driven right away. It comes with German documents with a valid German technical report.

VIN: WAPB628014B620074

Please look at the pictures below:

The seller:

I'm selling the car through my company Oldenzaal Classics B.V. Check out my website www.oldenzaal-classics.nl. I mainly specialize in Vintage BMW's

I'm a dutchman, my company is dutch. The car is located in my German warehouse. You can reach me on 0031 6 5521 2828. You can always contact me with questions about the car.

I have sold many cars in europe but to the USA as well. Ofcourse i will help in shipping and insuring the car in transport.

The buyer must contact me within 24 hours after end of auction. A deposit of 10% needs to be paid within 3 days via Banktransfer (No paypal). Then we'll discuss finalizing the deal.

For shipping qoutes just send me an email.

Examples below:

Jacksonville FL / Baltimore MD

All incl : ~1000 USD

Jacksonville FL / Baltimore MD / Brunswick GA

All incl : ~1200 USD

Houston TX

All incl : ~1300 USD

San Diego CA

All incl : ~1400 USD

Tacoma WA

All incl : ~2200 USD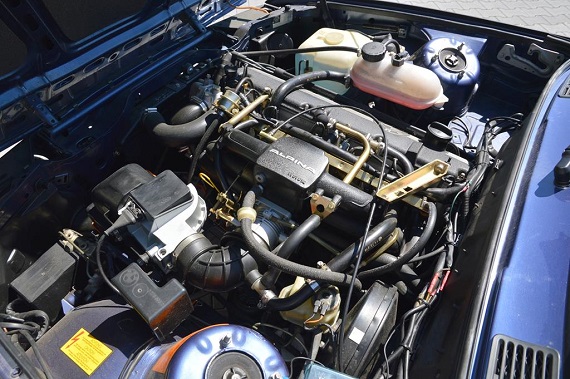 Number 74 does appear in the archives and appears to be the same car, minus some worn BMW floor mats in place of the Alpina mats here. Presentation is top notch, and the desirability of this model right now is quite high. So, too, is the reserve auction's opening price, at $30,000. To me, that makes a difficult decision in the E30 world – do you go for a pristine condition Alpina like this, a driver quality M3, or something in the middle like the "Italian M3" S14 motored 320is? For my money, it would be a tough choice because I absolutely adore the Alpina look, but I think the 320is would get my vote on this one at its more realistic price point. But whoever snaps up this sharp B6 will certainly be happy because it's one stunning example.
-Carter