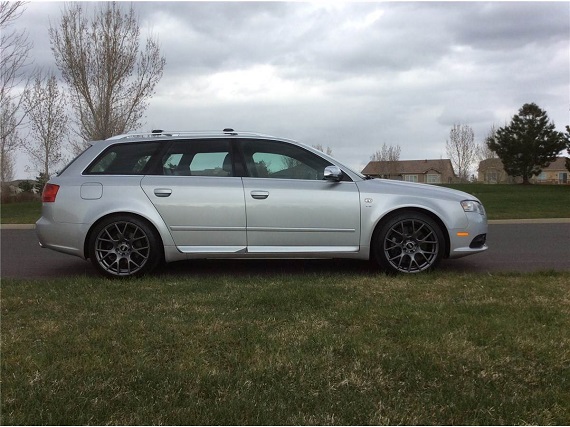 Our own Paul has recently spent a few posts outlining some gripes he has with the current Volkswagen/Audi lineup, and in all honesty I have to echo him. With the exceptions of the TT-RS and Golf R, VAG has really left our market wanting. For some time, it was the niche-ness of Audi that made it so appealing. Where else would you get a turbocharged, all-wheel drive manual wagon? Ironically, it's most recently been rival BMW that has offered that package in the 535xi Touring as Audi has steadfastly removed the fast 5-doors from North America. Okay, we get the beautiful A7/S7/RS7 lineup, but they're exceptionally tech-heavy and….well, just plain heavy, as well as being (like nearly all of the Audi lineup) automatic only. Now, if I'm honest some automatics aren't that bad and I think even Paul admitted the most recent generation of BMW autos were pretty impressive. The same goes for recent turbo motors that manage to produce both stellar fuel economy and outrageous power (for how long, I'm tempted to wonder as I saw yet another 2.0T apart on a bench today). But the synergy of naturally aspriated mechanical noise, three pedal engagement and a weighted lever to mesh them together is something enthusiasts will always want. That combo, when coupled with the equally sought fast wagons from Audi, creates a legendary package that has really few equals and a presence second to none. Last offered in the B7 chassis, the raucous BBK-code 4.2 V8 coupled 11:1 compression with variable valve timing for a screaming 7,200 rpm redline and 340 horsepower. The numbers were close to the S54 in the E46 M3, but the delivery is completely different. While the M3 is a high-revving race feel, the Audi positively comes across like a freight train when you're behind it. Mash the throttle and there isn't an explosion of speed – indeed, you might be disappointed at first. But keep watching that needle, because that silky smooth V8 has already propelled you past legal speeds and is showing no sign of slowing down: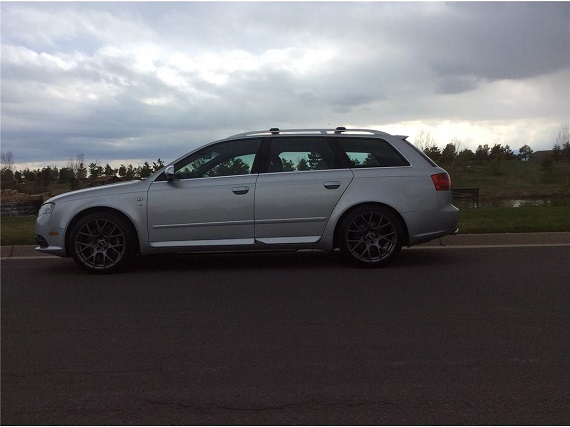 Year: 2007
Model: S4 Avant
Engine: 4.2 liter V8
Transmission: 6-speed manual
Mileage: 95,000 mi
Price: $18,300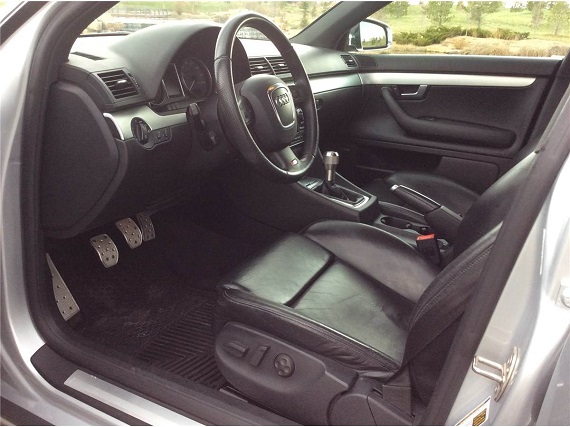 Selling my very rare (1 of 72 Avants with a manual transmission for the year, according to Audi) 2007 S4 Avant 6MT. The car currently sits just under 95,000 miles, and overall is a very clean example, which is getting harder and harder to find. I have recently done a paint correction on the car and it looks fantastic. Very clean car for being 9 years old.

As far as cosmetic imperfections go, the car is very clean for its age. The front bumper and windshield have some pitting from Colorado winters, but any chips that have occurred around the rest of the car, where the paint is over metal instead of plastic, have been touched up. There is a hardly noticeable quarter sized dent (can't get it to show up in pictures) on the driver's side c pillar. A few inches down and to the left, on the body line, there is a scratch from the previous owner loading something improperly onto the roof. The rear bumper has a couple knicks in it from skis that the PO set on it, and the driver's door blade is beginning to pull off a little bit, but all the other door blades are in great shape.
I would rate the interior a 9/10, it has a little bit of seat wear typical of any car with 95,000 miles on it, but nothing excessive and no tearing. The exterior is also an easy 9/10, in spite of the small imperfections, as the overall condition of the paint is excellent. I just gave the interior a thorough clean and conditioned the leather to preserve the wonderful leather Recaros as long as possible.

The car has:
– Clear bra: partial hood and fenders (the front bumper is uncovered and has some rock chips)
– JHM light weight 2-piece front rotors, with Stoptech Cryo slotted rears
– Hawk HPS pads all around
– Brand New VMR V810 wheels, 18×8.5 et35, with brand new Michelin Pilot Super Sports (less than 1000 miles currently)
– JHM Pedals
– JHM Stainless shift knob
– THOR Skid Plate
– RNS-E with Bluetooth phone integration
– Front and rear heated seats
– Silver interior trim (Sport Pack)

Recent Maintenance that has been done:

– Valve Cover gaskets, serpentine belt, oil change, and alignment performed at 88,325 miles
– Front and rear rotors and pads replaced at 89,677 miles
– Oil change and coolant expansion tank replaced at 91,564 miles
– Oil change at 94,630

Clutch and front control arms were replaced by the previous owner.

I have receipts for all the work completed under my ownership.

The timing components have not been touched, as they have not needed to be, nor do they show any signs of needing to be in the near future. I'm very meticulous, and if they needed to be replaced I would have already done it.

I'm asking for $18,300 with the VMR's wrapped in new PSS's and some 17″ winter wheels with one season (3k miles) old Blizzaks.

I also have some Neuspeed sport springs (3/4″ drop) new in box as well as a brand new Apikol Snub if you want it.

Reason for selling is to I'm getting something smaller and rear-wheel drive.

Shoot me a message if you're interested! These cars are incredibly hard to come by in good condition, and this is a fine example. Text or email.

Miles will slowly go up as it's my daily.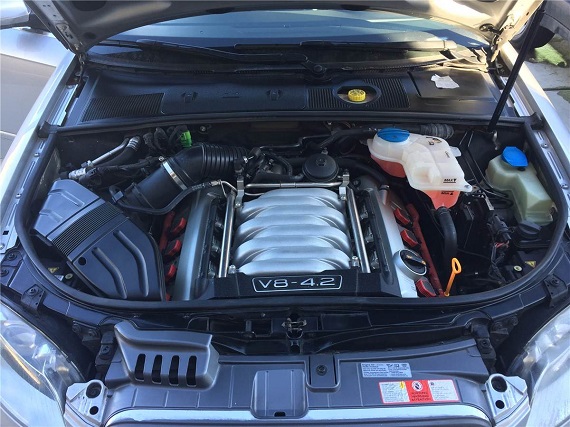 Generally I really like the look of the B7 compared to the B6, but one area I always felt was weak was the double 7-spoke wheels that replaced the iconic Avus alloys that had run in different variations since the mid-1990s. Though forged and lighter than the Avus alloys from the B6 (and if you'd pick one up, you'd realize pretty much everything is – I weighed one at over 50 lbs with tire recently), the look was a little sedate. The seller has changed that look with the more aggressive VMR stock with some stick Michelins, though if it were my car I'd probably look for a set of the Titanium package Ronal/quattro GmbH wheels. But the VMRs certainly make the S4 look more purposeful! Otherwise, the seller has covered some recent maintenance and this is one very clean and rare Avant. Looking back at the B6 and B7, they always seemed quite expensive at the time to me, and at a base price of $50,000 they were certainly nothing to sneeze at. But while S4 prices remained high for some time, they were pretty steady between the C4 and B7 generations, relatively speaking. Today, consider that the same $50,000 buys you a 2.0T allroad (Audi's sole remaining wagon) with some options and you'll begin to understand what we've lost. The problem is that we're not likely to get it back again, so finding a clean, lower mileage and cared for Avant like this is the perfect solution. Avants in good condition, and especially manual Avants, enjoy a lofty status in the used car market and this is no exception, but there is simply no direct replacement. This is surely a case of a chassis that enthusiasts will long look back upon and lament the loss of, but for a lucky few that will continue to keep them going, the smiles won't end soon.
-Carter