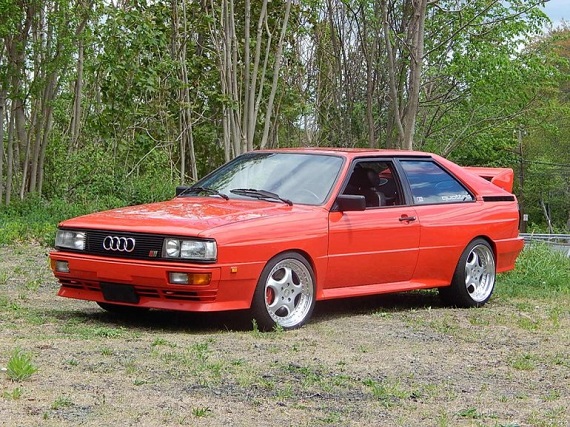 Obviously I'm the big Quattro fan here at GCFSB, and I've carefully tried to track nearly every example that comes to market in the U.S.. I was frankly a bit surprised to see this one pop up, as it comes from a fellow enthusiast who has really enjoyed using the car as a collectable show car over the past few years. A staple at European events like S-Fest and Carlise, this Quattro has been seen and admired by many, who now have the opportunity to own their own rally legend: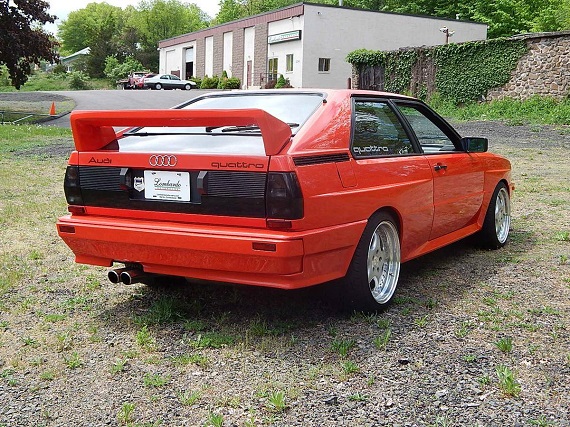 Year: 1982
Model: Quattro
Engine: 2.1 liter turbocharged inline-5
Transmission: 5-speed manual
Mileage: 79,380 mi
Price: $35,500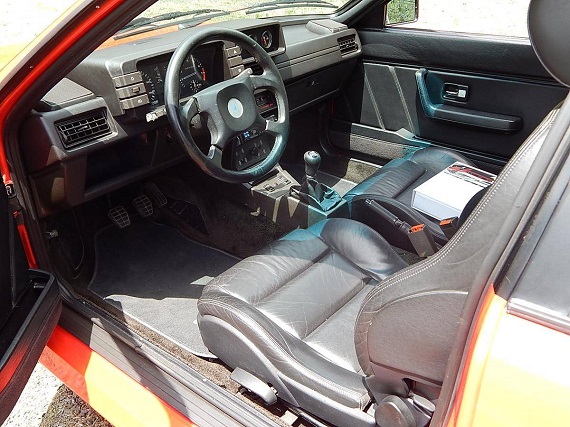 Rare 1982 Audi Ur Turbo Quattro Coupe, 3 owner car ,160 hp 2.1 L inline 5 cyl turbo with 5 speed transmission and all wheel drive. Excellent condition, Service records from all prior owners, Upgrades include, European Bumpers and Rear Tail lights, Porsche Front Caliper and slotted rotors, Stainless steel exhaust, additional gauges, 17″ alloys with Nito 40 series like new tires. Runs and drives excellent , a fast and collectible car.

Price: $35,500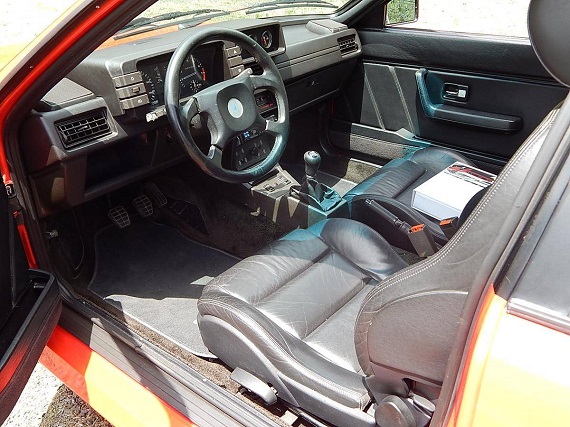 There are many upgrades on this 1982 example; both inside and out, the changes are obvious. Outside, in addition to the Euro bumpers that are generally a big improvement over the U.S. units, the replica rally wing is the most notable change, but subtle changes like the Euro lights and sloped grill are nice additions as well. The wheels mimic the great 911 Turbo Speedline wheels from the early 1990s for a beefed up look, and in addition to wider tires than the car originally would have sported they cover Porsche brakes as a tasteful and nice upgrade over the stock Girling G60 units. Stainless steel exhaust, blacked out taillights and a lowered ride height also help to modernize this example. Inside there are more tasteful upgrades; the extra gauges on the dash in the Abt taxi pod unit, along with a Treser wheel and what appear to be Mk.1 Audi TT seats. It makes for a tidy and well presented package for a modified Quattro, and most of it could be easily changed if you preferred more of an original look. Obvious time and attention has been spent here making this car look great, and the seller's high asking price is probably an indication that they're hoping the market has shifted – or aren't in a huge rush to sell. Priced well above the normal rate for a 1982 model to this point, as nice as this car looks I think it will be difficult to shift at $35,000. As we saw with the 944 Turbo, it's much less than a comparable M3, but the legend of the Quattro doesn't currently outweigh the many superior cars that are available for much less money, including that 944 Turbo from earlier. The market certainly has improved on these Quattros and there aren't many out there in much better shape than this one, with low miles and some neat modifications – but still, I think this car is ahead of the market.
-Carter