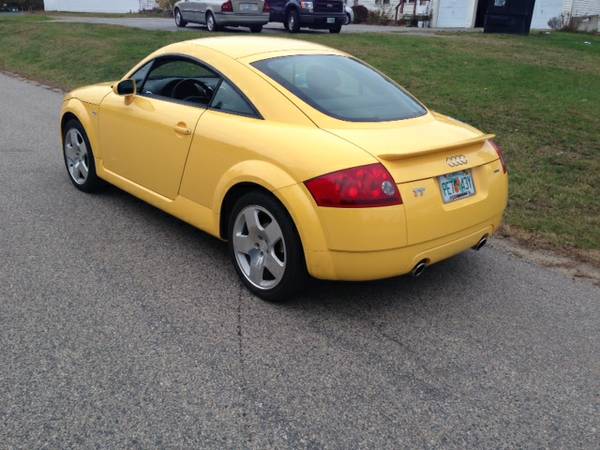 Without going any farther into detail, I'm aware that the title alone will leave several of you disagreeing with me. Perhaps everyone will. But at the very least, in my mind I really think that the first generation Audi TT is a future classic. It's hard to look back at the 8N Volkswagen Golf-based with complete objectivity, but if you go all the way back to when this car was first designed – 1994 – you can start to see why there's an important legacy to the Audi TT. In many ways, it revolutionized Audi's lineup. There was simply nothing like it before; even the much-loved Quattro was really a carefully re-crafted sedan. But the TT looked bespoke with a slinky body hiding the rather pedestrian underpinnings. Then there was the all-wheel drive system, which introduced the first Haldex all-wheel drive to U.S. customers. Truth told it was mostly front drive and these TTs don't have the best driving experience that an Audi has ever provided, which I'm sure some detractors will immediately point towards since Audis in general aren't known as supreme driver's cars. But to me, the A8, A4 and TT all worked together to save Audi for us here in North America. They created a buzz about the company; for the first time since 1980, they were once again on the cutting edge of German design and desirability and they haven't looked back since. They made a lot of these TTs so there are plenty to choose from, but this one really stood out to me: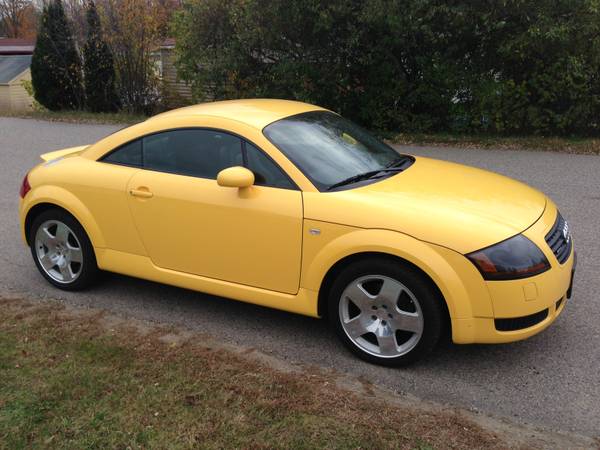 Year: 2002
Model: TT
Engine: 1.8 liter turbocharged inline-4
Transmission: 6-speed manual
Mileage: 40,000 mi
Price: $15,000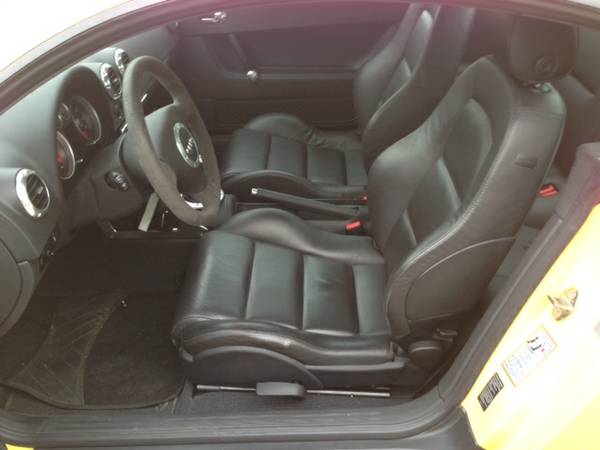 2002 Audi TT 225 Hp Quattro with just turned 40K miles on this single owner in a very scarce Imola yellow that only a few for that year were painted.
Black leather heated seats show no sign's of ware and has a 6 speed stick with aluminum pedals.
The car is basically flawless with a new looking interior and never touched carpets W/double matts.
TT was just brought back from Colorado and has never been driven in the rain or snow,garage queen
Paint is perfect and shine's brightly ,1.8 turbo engine has no leaks and sounds like day one for it.
Car has perfect Car Fax with no accidents and has always been garaged since new by owner.
Please leave a number for a response back due to spam.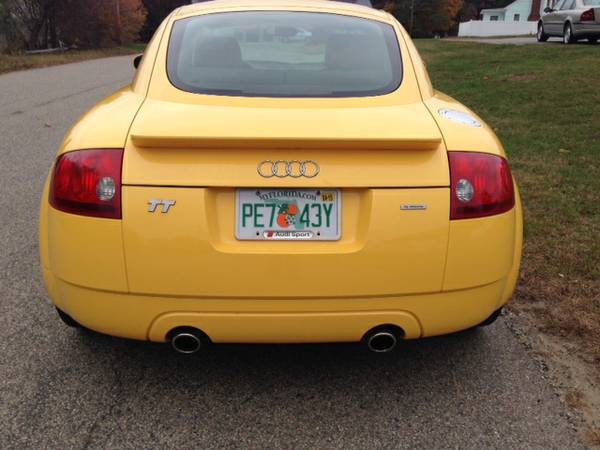 It's easy to dismiss the TT from future collector status, and perhaps it's harder to prove that it may be. But in my corner, there are plenty of cars that are now deemed collector status that many didn't love for some time. The original GTi, the E30 (along with the M3), the R107 SL – even the mighty Quattro; all were considered throw-away cars until fairly recently. How about more budget-minded versions of slinky coupes, like the Porsche 914 and 912 or the Volkswagen Karmann Ghia? Even though the M3 and Quattro were limited production, what sets all these cars apart is that the low cost and discard-when-done status meant that a generation on there were few left in good condition. Turn your attention to the TT; as prices fell, so did the number of really great original examples. There are some limited edition models that are probably worth considering; the ALMS edition, for example, or the hotter 3.2 model. But this particular TT looks pretty awesome. It checks the right boxes with a 6-speed manual, the higher output 225 version, and a great color in Imola Yellow. The miles are quite low and condition is one of the best I've seen since new. And the price, while high compared to some real budget examples, reflects that overall. Is it money better spent than say….a S8? That's hard to say. While neither will ever likely experience the surge in pricing that models like the E30 M3 have, they'll remain important bits of Audi's history – transforming the company from what was an also ran to the head of the pack.
-Carter