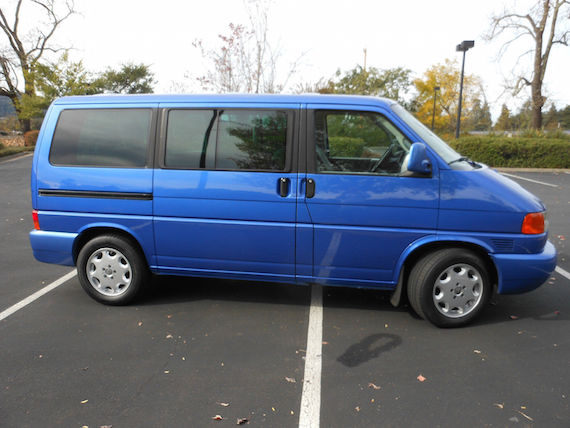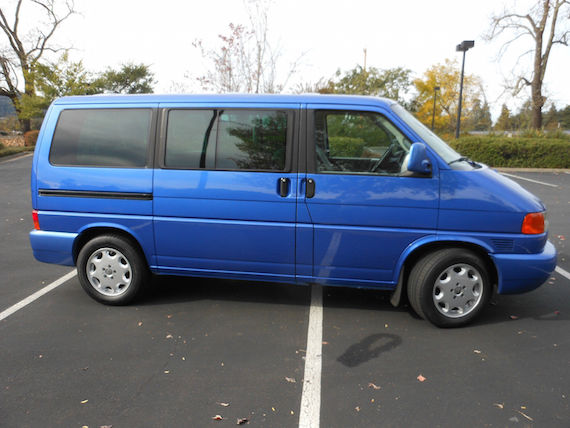 As I continue on my van kick, today we'll look at a couple of clean Eurovans that have a lot of life left in them but won't break the bank. Maligned as the lamer, less-fun, front-engined descendent of the Bus and Vanagon. They're a heck of a lot more authentic and European than the Routan, that's for sure.
The first option is from the final year of the Eurovan, and it comes in the great, Estoril-esque Techno Blue.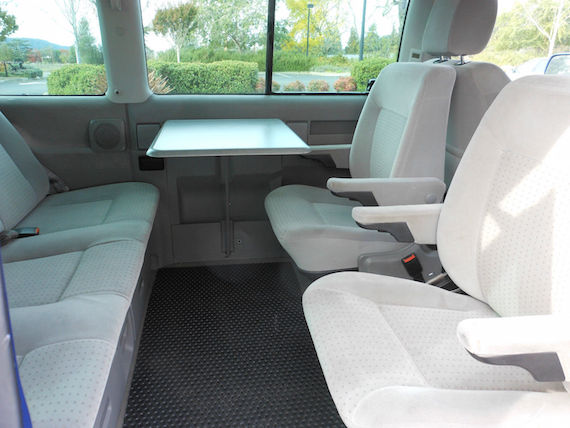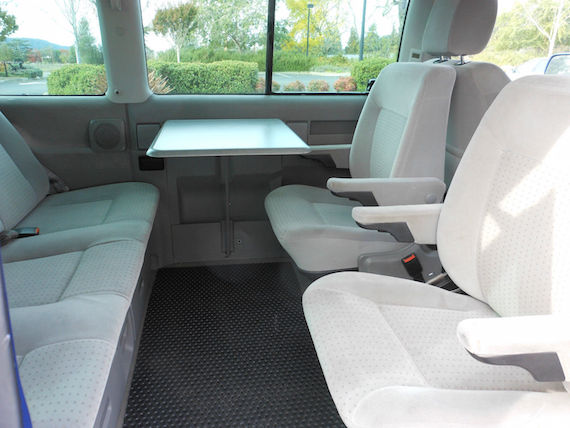 Year: 2003
Model: Eurovan MV
Engine: 2.8 liter VR6
Transmission: 4-speed automatic
Mileage: 100,521 mi
Price: $15,500 Buy It Now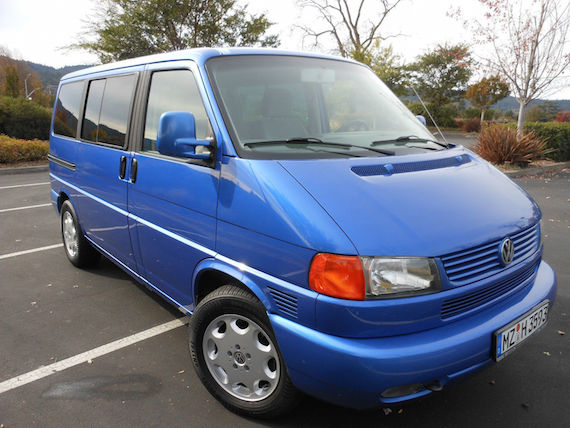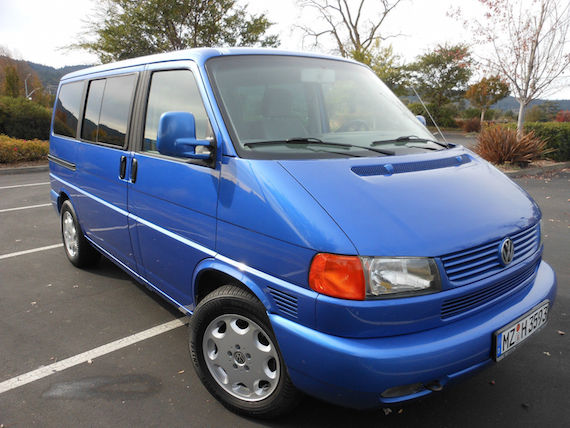 This is a nice and hard to find 2003 VW Eurovan MV. This is the last year of the Eurovan. If you're really interested I will send you more pictures! Serious buyers only please. You can find less expensive Eurovans but you'll receive what you pay for and cheap is not cheap! Up to date on all services including transmission service with new valve body. We're the third owner and we purchased it from a dealer in Bend, OR

We have replaced a lot of broken or missing parts. There is body work needed on the roof of the van. Damage from a removed roof rack is noted and came this way from the dealer in Bend, OR. The paint on the roof is factory paint. The body of the van has been repainted by the dealer. The two paints are a little different. Brand new GOWESTY 16″ alloy wheels with brand new Nokian Entrian 225/60R16 102H tires. Less than 50 miles on these new tires and wheels. These are the correct tires and wheels for this van. Brand new VW windshield, VW table and interior trim parts. All factory curtains included.

The van runs perfectly and everything works as it should. It has been serviced and garaged. The interior is clean and has no rips or tears. You may see minor stains but over all in very good condition for a van over ten years old. There are minor dings on the body and the roof has damage from a roof rack which has been removed. The body of the van has been painted by the second owner.

The factory key less remotes do not work but can be replaced with after market remotes. The central locking works once the key is inserted into door lock.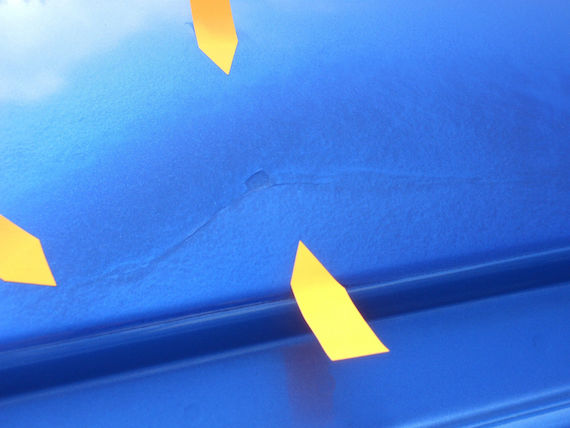 With just 100k miles on the 2.8 liter VR6 and some classy GoWesty wheels, it looks like a clean machine. I also like the MV package, with the rear-facing second row and fold-out table. Digging a little below the surface, however, reveals some questions that the pearlescent blue can't answer. A poorly-fitting roofrack has damaged the roof, yet the roof is the only part with original paint, as the rest was redone at some point. They've replaced a lot of parts, which makes me think this van has been something of a problem throughout its life. $15.5k isn't out of line for a clean, 100k-mile Eurovan, but hidden demons here are worrisome.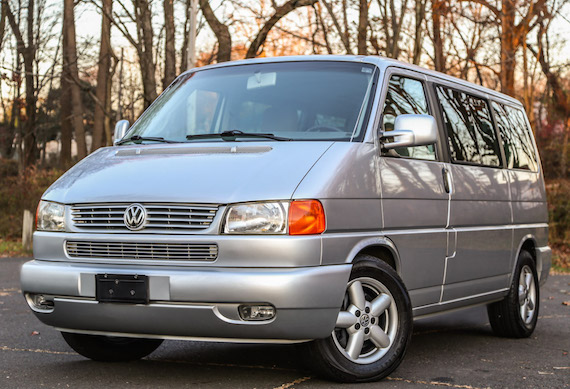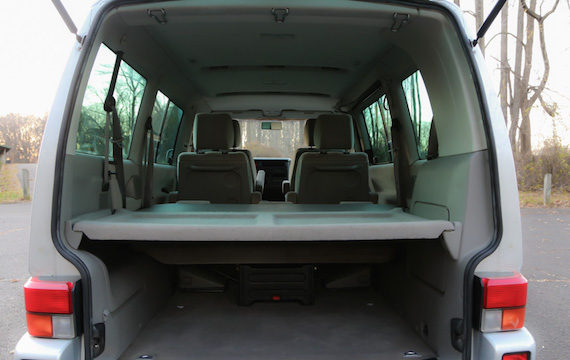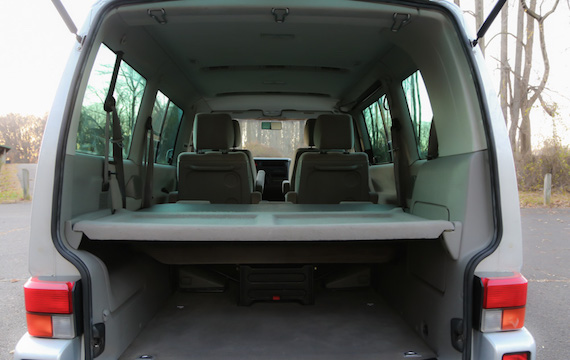 Year: 2002
Model: Eurovan GLS
Engine: 2.8 liter VR6
Transmission: 4-speed automatic
Mileage: 122,366 mi
Price: $9,950 Buy It Now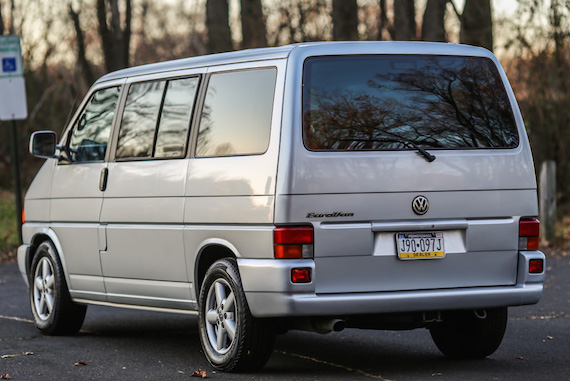 You are looking at a loaded van that has exceptionally well kept; it's an all around great looking vehicle! Great looking silver exterior and gray cloth interior makes this car look great! This car is equipped with a very strong 2.8L V6 Engine! The engine sounds, runs and feels smooth and provides abundant power. This engine is very economical (and with the rising gas prices, that's no small deal) The transmission shifts like on a new car, no skips or slips on shifts. All rear rows of seats are easily removable if you need to transport something large. There are a few tiny dings and some searches that have been touched up with matching paint. All the electrical options appear to be in working order. The engine compartment seems clean, and void of any leaks. A very good climate control system is present in this car and the AC blows ice-cold. As you can see from the pictures, the wheels are free of dents and nicks, while the tires on this auto have been rotated, balanced and still have plenty of tread left. This is a unique hard to find automobile, has every option available, and has a great color combo. It's been garage kept, and is in good condition.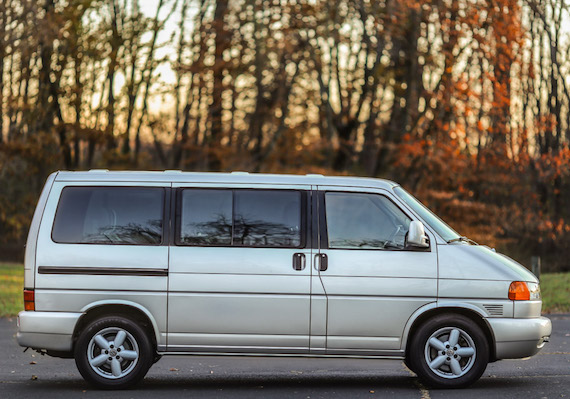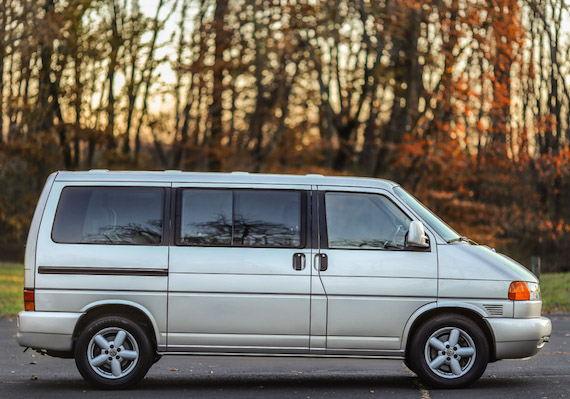 While not quite as striking as the Techno Blue, this Eurovan is in great shape and has just 20k more miles on the VR6. It's not the MV, which makes it a little less fun as a campermobile, but it still looks ripe with possibility. With fewer question marks and costing $5,500 less than the blue model, this would be my choice for a practical van with plenty of room for personalization and fun.
-NR