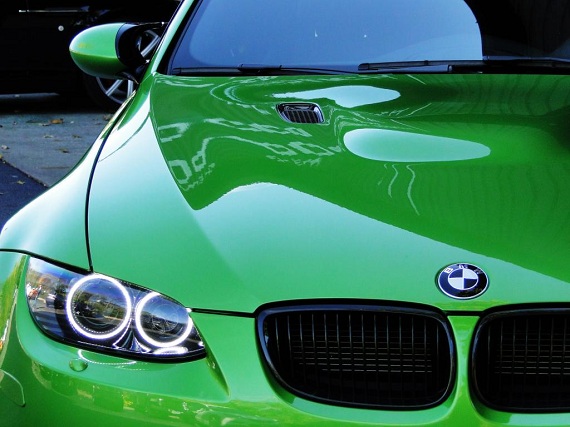 When you have effectively the exact same car as many thousands of other enthusiasts, it's hard to stand out. Countless Audi, BMW, Mercedes-Benz, Porsche and Volkswagen enthusiasts try their best to personalize cars, but the reality is that even when you select numerous individual details your car is still one of many that are probably pretty similar. One solution is to buy a car that's fairly obscure and modify it to your liking; but you'll struggle to have a car that's like new and probably won't function well as a daily driver. If you want something new, reliable and with a warranty, your options are limited – that is, of course, until you select some of the special options offered by Porsche, Mercedes-Benz, Audi, and BMW. All will paint your brand new car either one of their options outside of the normal color pallet for an additional fee; for a lot extra, they'll even paint it any shade you can find anywhere. It's an expensive option – but if I were thinking long term, it's one I'd probably select. Chose wisely, and you'll end up with a stunning package – one like this Java Green 2013 M3 Individual: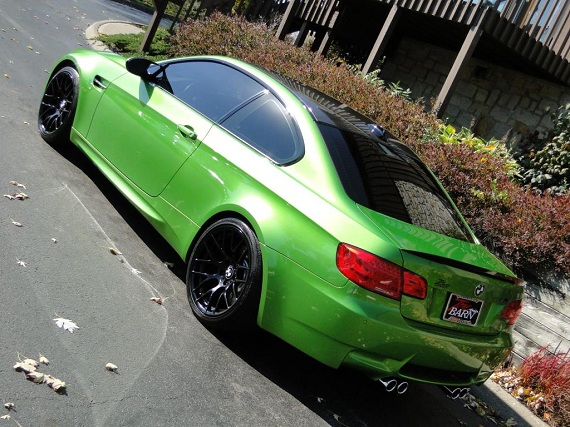 Year: 2013
Model: M3
Engine: 4.0 liter V8
Transmission: 7-speed dual-clutch semi-automatic
Mileage: 11,164 mi
Price: $68,978 Buy It Now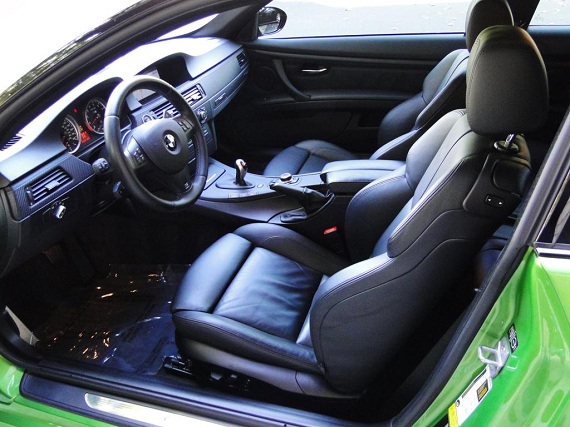 2013 BMW ///M3
Java Green BMW Individual Order
One of only 11 ever ordered in North America.
Only M3 like this for sale in the Country!
Here at the Toy Barn, we love M cars, especially the M3. Regardless of the platform, this car delivers plenty of fun, and is certainly deserving of the international praise and accolades from multitudes of automotive aficionados. This M3, however, is unlike any other M3 that I've ever seen in person. The paint finish is Java Green, and is a special order only premium paint finish from BMW. From 2008-2013, there were only 11 total Java Green cars offered for sale in North America. Simply put, you won't see another on like it, and we're thrilled to have it available here at our store in Dublin!
Condition wise, this M3 is absolutely stunning, the finish is like-new, and the car is simply breathtaking. No damage, no stand out issues, only light signs of ever having been driven and enjoyed may be seen upon ultra-close scrutiny. This is a Competition Package M3, so it has the upgraded wheels which have been finished in a satin black. The Grills and side badges were also replaced with black pieces, the windows are tastefully tinted, and the carbon fiber roof finishes off the look of the car perfectly. From front to back, top to bottom, this car is a 9.9 out of 10! Inside, the Black leather is excellent, and the car's interior is nearly new as well. This car has the Navigation system, Premium Package, Tech Package, DCT transmission, Carbon leather trim, and much more. It's a VERY well equipped car, and again, unlike any other car out there.

Competition Package
DCT Transmission
Premium Package
Novillo Leather
Dynamic Damper Control
Carbon Leather Interior trim
Navigation
Heated Seats
Carbon Fiber Roof
Black Kidney Grilles and fender badges
Carbon fiber rear wing

Check out the pictures below, be sure and allow time for them to load!

If you have any questions about the condition of this car, and would like for me to go over it panel by panel with you, please give me a ring. I'd be glad to do an "over the phone" walkaround for you.

Contact: Erick Morrison @ 740-973-7978 or Justin Hinderer @ 614-288-5534
Attention "0 Feedback" bidders: Please contact us prior to bidding.

Check out this M3's Carfax Report at the following link:
http://www.carfax.com/VehicleHistory/p/Report.cfx?partner=HMN_0&vin=WBSKG9C51DJ593991

Contact: Erick Morrison @ 740-973-7978 or Justin Hinderer @ 614-288-5534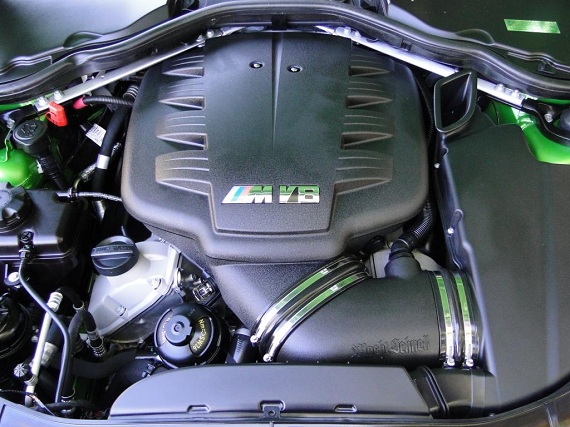 This is one of the very few cases where I think the black wheels might actually work. Combined with the blacked out trim, it really highlights and sets off the absolutely stunning color. That color is tied to one of the dynamically best packages we've seen in the enthusiast world – add the ZCP Competition Package, and you get lower suspension, forged 19″ wheels, and track-oriented Dynamic Traction Control and Electronic Damper Controls. You can bang on about not being able to properly check the oil and not being able to row the gears yourself – but get to a track, and the Competition Package M3 will quickly make you forget any nostalgia you have for the way things used to be. In truth, I'd probably change a few details back myself; I'd prefer the original badges, and I'd like to see how the car looked with gunmetal/graphite wheels instead of black and the tint is a little too much. But that's nit-picking; overall, this car looks stunning to me – yes, even with the black wheels. Obviously, being nearly brand new there are no condition or mechanical issues and miles are where they should be – the only hurdle is coming up with the $70,000 to buy it. For that sum, you'll have one of the last naturally aspirated M3 coupes produced, one incredible driving package, and one unique and extraordinarily eye-catching color.
-Carter