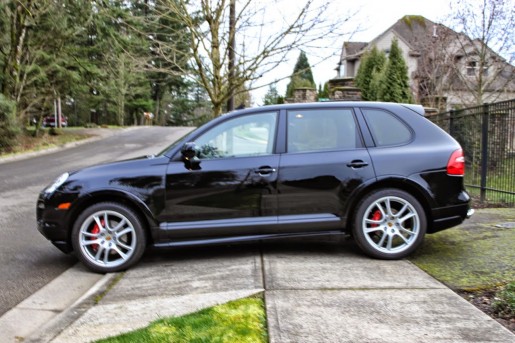 I like to think of this website as a preservation center for those who still enjoy changing their own gears. While the manual gearbox is disappearing from manufacturer spec sheets faster than a pack of smokes at an AA meeting, there are still a few cars out there you can have with a third pedal. Porsche is a good place to look, although the PDK Transmission is becoming the favored transmission of choice. However, there were some Cayennes you could spec with manual gearbox, such as this 2009 Cayenne GTS for sale from our friends at Euro Automotion. This black beast is rare and presents in like-new condition with just under 10,000 miles on the clock.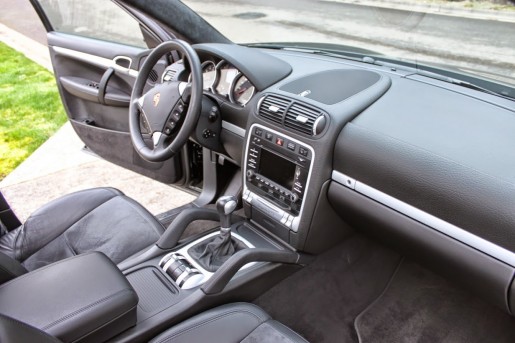 Year: 2009
Model: Cayenne GTS
Engine: 4.8 liter V8
Transmission: 6-speed manual
Mileage: 9,996 mi
Price: $41,990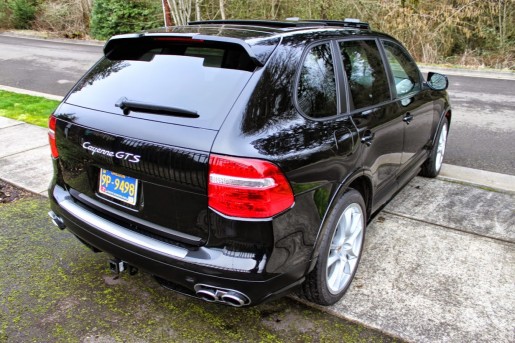 Ultra low mileage 2009 Porsche Cayenne GTS with a manual six speed transmission. Local car purchased at 2.5k miles as a CPO vehicle, always dealer serviced. Finished in Basalt Black Metallic over black leather and suede interior. Equipped with front power and memory seats, power liftgate, AM/FM stereo with bluetooth connectivity, navigation, and more.

Clean title and CARFAX and owned by non smokers. At 10k miles this car still smells and looks new. All maintenance is up to date, this Pepper is a joy to drive with the manual transmission. Comes with full set of mats, two keys, and owner's manuals.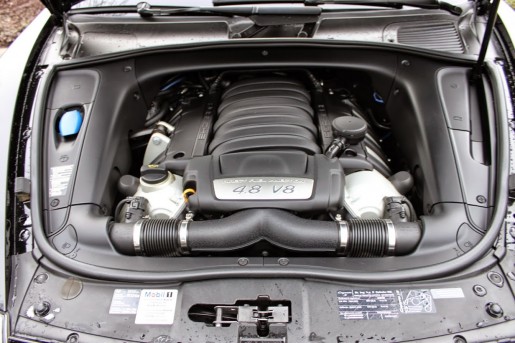 As much as I don't like SUVs, the manual gearbox gives this car style points in my book. It's rare to see any SUV equipped with a manual gearbox these days, let alone a large luxury machine such as this Cayenne. While they GTS is still in the Cayenne lineup, you can not spec one with the 6-speed manual. Whether the exclusivity of this particular Cayenne will help drive the collectability of it remains to be seen. For those who want something really different but want to avert the high-cost of entry of the air-cooled 911 set, this would be a good place. Not only that, but a gearbox like this will keep away the usual soccer mom and valley girl types who lust after the slushbox version of this truck.
-Paul