Warning!
This post is in our archives. Links in this post may have been updated to point to similar cars available to bid on eBay.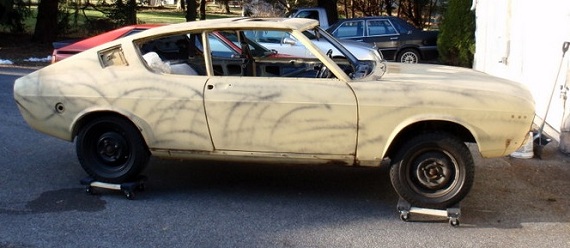 If last week's "Heap of the Week" Karmann Ghia T34 was a great restoration candidate because of it's rarity, today's 1973 Audi 100 Coupe S is as much deserving of that if not more. Luckily for you, if you're interested in one of these cars and a restoration project, step one (take apart and turn it into an unrecognizable heap of parts) is already done for you! Completely stripped and ready for body work, this car appears to be a solid platform for a build – something that's hard to say of any earlier Audi due to rust issues. You'd also be building what is decidedly the most rare post-war Audi in the United States, with only 5 known of here. Get out your elbow grease then for today's Heap of the Week: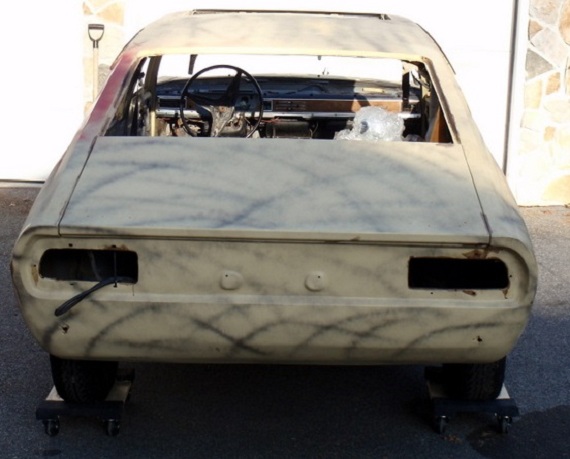 Year: 1973
Model: 100 Coupe S
Engine: 1.9 liter inline-4
Transmission: 4-speed manual
Mileage: N/A mi
Price: $2,000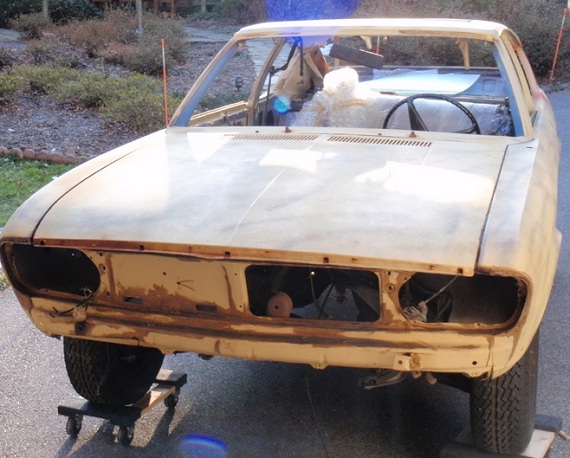 1973 Audi 100 Coupe S. 1 of 5 in the US. Was brought to the US in about 1976 and has not been on the road since the early to mid 80s. The car is 98% complete. What is missing that I know of are the windshield, headliner, carpet and engine mounts. The body is remarkably solid with only a minimal amount of surface rust due to the car sitting in primer for at least the past 5 years. The unibody and all bolt on parts are very solid and there are no rust holes on the vehicle. Will need some more body work before painting. I believe the original color is marathon blue. This car also has a manual (crank operated) retractable sunroof which was apparently a rather rare option. Engine is 100 HP I4 carbbed pushrod engine. All engine parts are included as well as new gasket sets. Transmission is 4 speed. Brakes are inboard on front (new rotors and pads included) and drums in rear. Seats are in quite decent shape without any major tears or rips in the fabric. Seat color is dark blue. All interior pieces and exterior trim is included as well. Dashboard has cracks in it as does the vinyl hood around the instrument cluster. All the windows except for the windshield are in great shape and already wrapped very securely in bubble wrap. Grille, headlights and taillights are there. Bumpers are US spec sedan bumpers and not the original European coupe bumpers. Extra hood in perfect shape included. Front suspension is dual wishbone and rear is beam axle with torsion springs and panhard bar. 2 new shocks are included. Car would be a good candidate for restoration to original condition, or a rather unique platform for some fun go-fast modifications. Comes with clean Maryland title. Reason for selling is that I bought it four years ago and have not done anything with it since, and I think it should go to someone who has the time to do something cool with such a unique car. To see the true potential of the car, check out the April 2013 issue of Hemmings Sport & Exotic car where a 1974 Coupe S was featured. Area code on phone number is 410.
These are rare, rare, rare cars, even in the Fatherland. There just aren't too many left kicking around in good shape. Certainly , when they are presented well, they draw a crowd. The design shows links to some of the best looking cars of the 1960s and 1970s, like the BMW Glas GT , Fiat Dino and even Maserati Ghibli. Below is an example of what this car can look like, as this is Rob Petschke's impeccable award-winning example: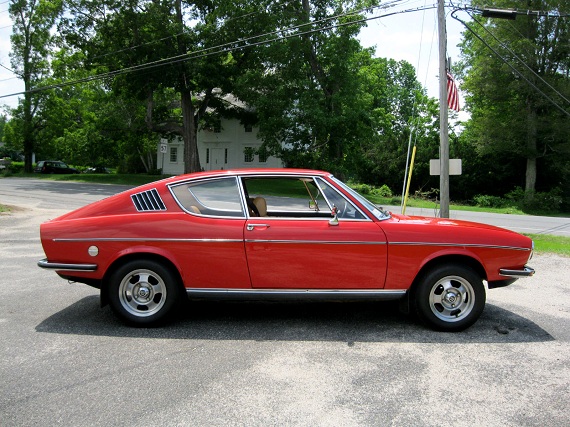 I also put an image to a similar colored car to this car's original shade in the gallery. Most of the major parts are included (though not shown), and despite what you might think, some of the parts for these cars can still be had, though you better brush up on your German. Some major components are also shared with the sedan, and when you were done you'd have a much more valuable platform, so you might even consider finding a not-restorable 100 and pilfering parts. Ready for a project? You're getting in on the bottom floor of one of the most rare Audis ever!
-Carter