Warning!
This post is in our archives. Links in this post may have been updated to point to similar cars available to bid on eBay.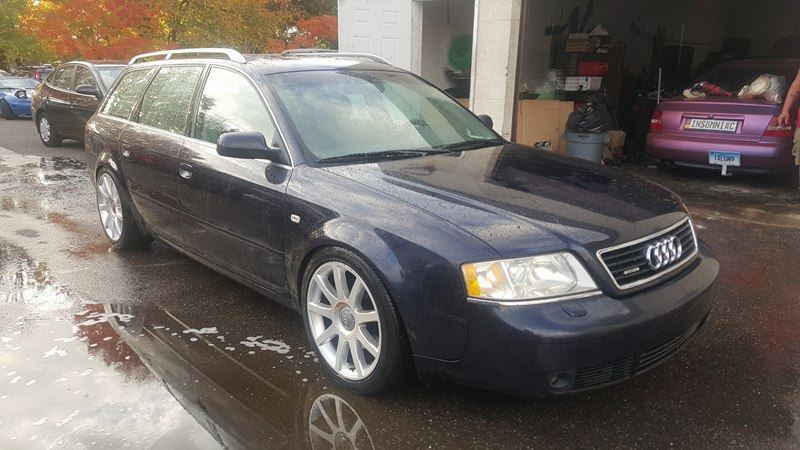 Generally, when an engine and transmission swap is undertaken it's something that wasn't offered from the factory. S52 in an E30, V8 in a 944, VR6 in a Mk.2; you're making a performance version of a car that wasn't offered from the factory. But then there are other swaps that, frankly, leave me scratching my head, and this one is certainly high on the list. It's not that the result wasn't neat – the finished product looks like a clean A6 Avant, but the lowered stance and big wheels hint at some serious changes under the skin. So let's take a peek at what's been done: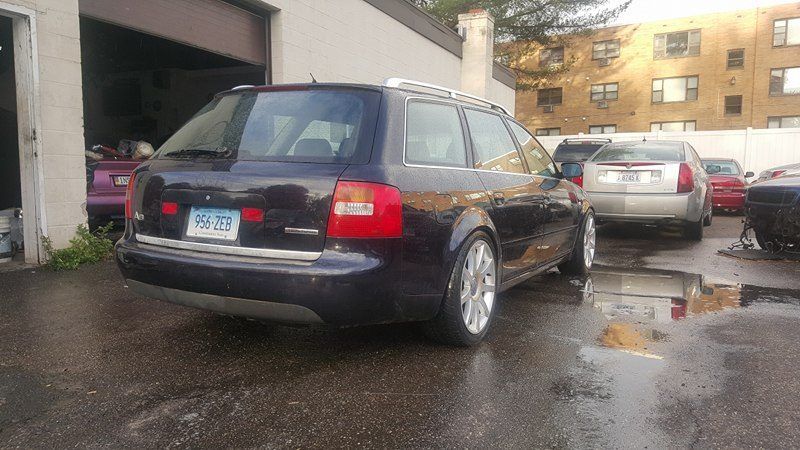 Year: 2001
Model: A6 Avant
Engine: 2.7 liter twin-turbocharged V6
Transmission: 6-speed manual
Mileage: 131,000 mi
Price: $12,000 Buy It Now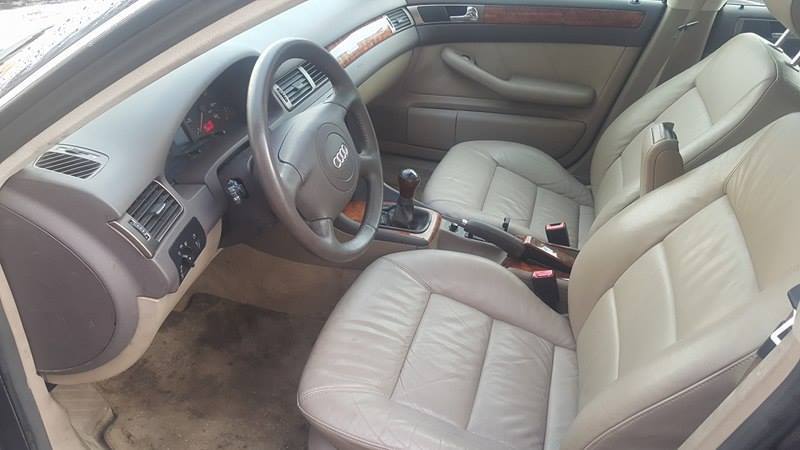 2001 Audi A6 Avant 2.7 TWIN TURBO 6 speed swapped, The A6 avant only came to the USA as a 2.8 and 3.0 Automatic ONLY. There is only 1 other A6 Avant with this swap in the US (that we have been able to find) 131k on swap and 186k on body
All maintenance has been done as follows
turbos just rebuilt ( ko3 )
New clutch
New timing belt and water pump
New chain tensioner gaskets
New cam caps
New valve cover gaskets
New oil return line gaskets
New rear wheel bearing
4 new tires (replica ultrasport/s6 wheels)

*swapped parts*
2.7 front subframe with knuckles brakes control arms and spindles
2.7 complete rear subframe with differential
2.7 pedal assembly
2.7 hydraulics for clutch
2.7 O1E 6 speed manual transmission
2.7 driveshaft
2.7 6 speed manual harness
2.7 manual ecu ( stage 1 )
2.7 shift linkage with shift box
Car has been re-coded to accept the manual swap
Runs and drives
No mil/engine lights

This car is for someone looking for a bigger car but doesn't want to loose their s4, its the "ultimate dad car" or for someone just looking for something different
pictures show before during and after
(carpets are dirty in pick but entire car has been detailed can send more pics upon request)

A6 S6 RS6 2.7T AVANT S4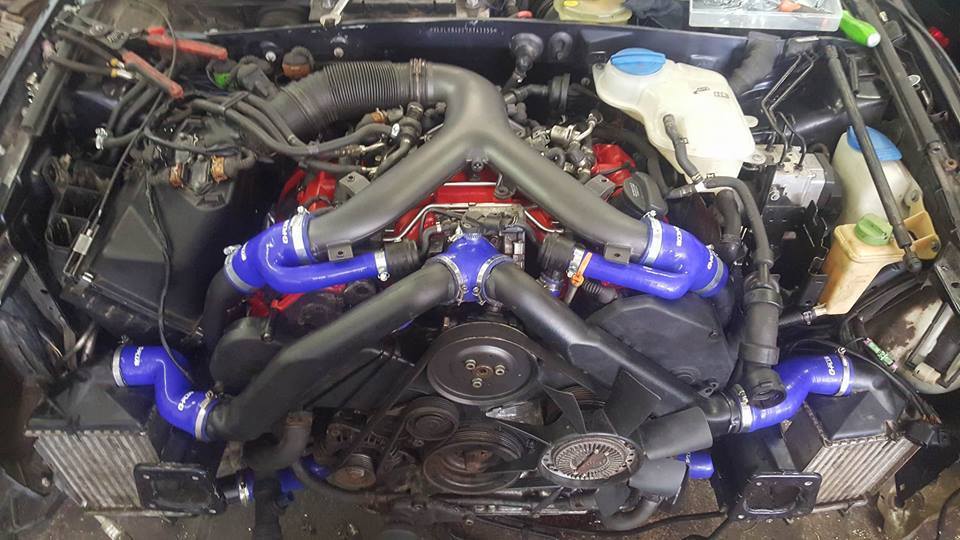 Looking for something different? This is a tough way to do it. And, the real headscratcher part for me is that this car exists already in the Audi lineup. Granted, it's in Allroad form, but for about half the asking price of this swapped A6 will get you into the arguably better looking light off-roader, leaving you plenty of money to keep it going (which, incidentally, you'll need!). If you actually like driving the car, too, you can get the aluminum-intensive S6 with much nicer seats and flared exterior. Again, the S6 can be found for less money, leaving you money to either install a 6-speed manual or just to maintain the car as is.
I get that the car is neat, and it seems to have had a fair amount of maintenance in the installation. But why go through all the trouble to have a relatively plain-jane A6 with comfort seats and knock-off wheels? To be brutally honest, I see about $2,000 worth of engine, $1,500 worth of chassis and $500 worth of gearbox, and I'm left wondering why anyone would pay an additional $8,000 for the luxury of having had them combined. It's cool that it's done and I guess somewhat neat that it's a narrow-body car, but to me this swap would have been much better slotted in to a S6, where the price and performance potential could be justified.
-Carter