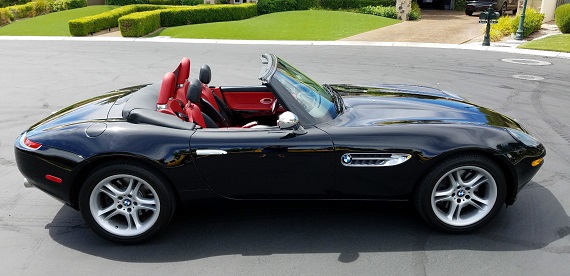 A few weeks back I was sitting outside enjoying a beverage and some fantastic fall weather when a Z8 drove by. I couldn't take my eyes off it. I will readily admit that I wasn't a fan of the Z8's styling when it debuted. I'm not sure exactly why, but it's purposeful blending of vintage and modern didn't appeal to me in my early 20s. But it's aged incredibly well, i.e. not at all, and as I've aged I have now come to appreciate these machines much more. I'm fortunate enough to live in the vicinity of a Silver one and while I don't see it frequently I do cross its path from time to time. And I'm glad I do. With around 2,500 sold in the States you're not likely to see one often and as with most limited-production cars prices are high, but there's really a lot to love about these BMWs. The performance ain't too shabby either.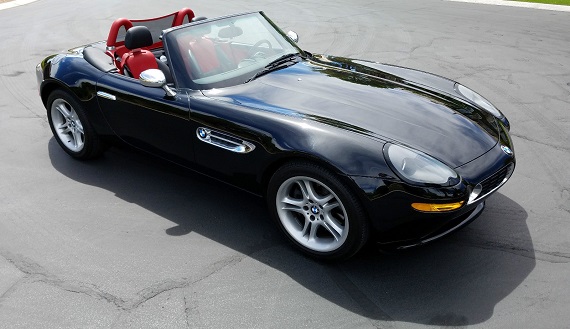 Year: 2002
Model: Z8
Engine: 4.9 liter V8
Transmission: 6-speed manual
Mileage: 13,100 mi
Price: $180,000 Buy It Now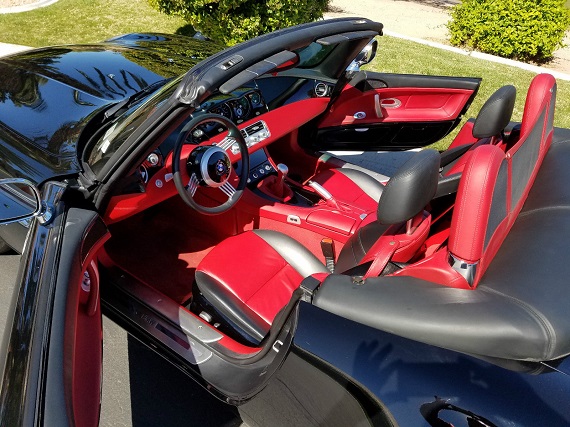 The car is in great condition with all service having been provided by BMW of San Francisco and BMW of Las Vegas while I owned the car. Service has primarily included regular synthetic oil changes. Immediately after I purchased the car, I had the Performance Package installed. The car is in very good / excellent condition. Everything functions flawlessly. The vehicle comes with hardtop, hardtop stand & Cover, Z8 vehicle cover, sun shield, 2 keys, manuals, and more!

I bought this car from a dealer in Scottsdale, AZ in 2007 when it had 6,500 miles on it. It was garaged in San Francisco for a several years and has been garaged in Las Vegas the past 5 years. With 3 little kids, I rarely ever get to drive my Z8 anymore. This was one of the most fun vehicles I ever owned and I hope and expect that the next owner will have as much joy with this car as I had. I still regularly get stopped by people who want to know what it is.

The vehicle is available for personal inspection in Las Vegas. Buyer responsible for pick-up and shipping.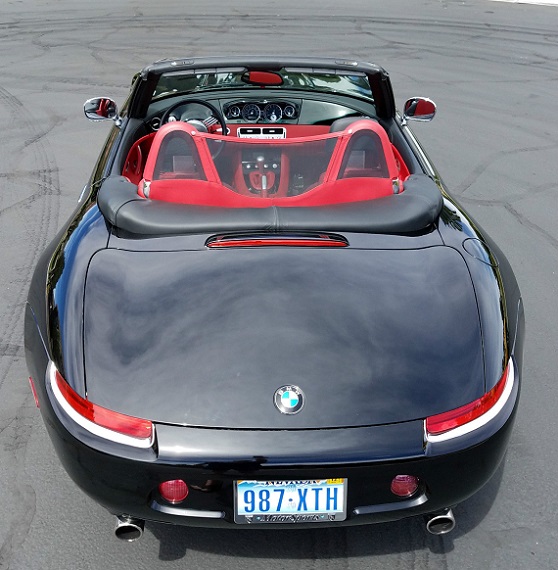 Silver over Red is more subtle, but I'll take this Black over Red Z8 any day (it's also a good bit more rare). It looks in very good condition with little wear inside and out and with only a little over 13K miles on it that's probably what we should expect. The Z8 isn't exactly your daily commuter. Of the various Z8s currently around this one falls in the middle on price, though isn't nearly as high mileage as some of the cheaper alternatives. A few of them are priced above $200K, which seems too high. So while certainly not low this one strikes me as priced pretty reasonably. For roadster fans like myself the Z8 is one of the best modern examples out there and prices are really starting to reflect that.
-Rob