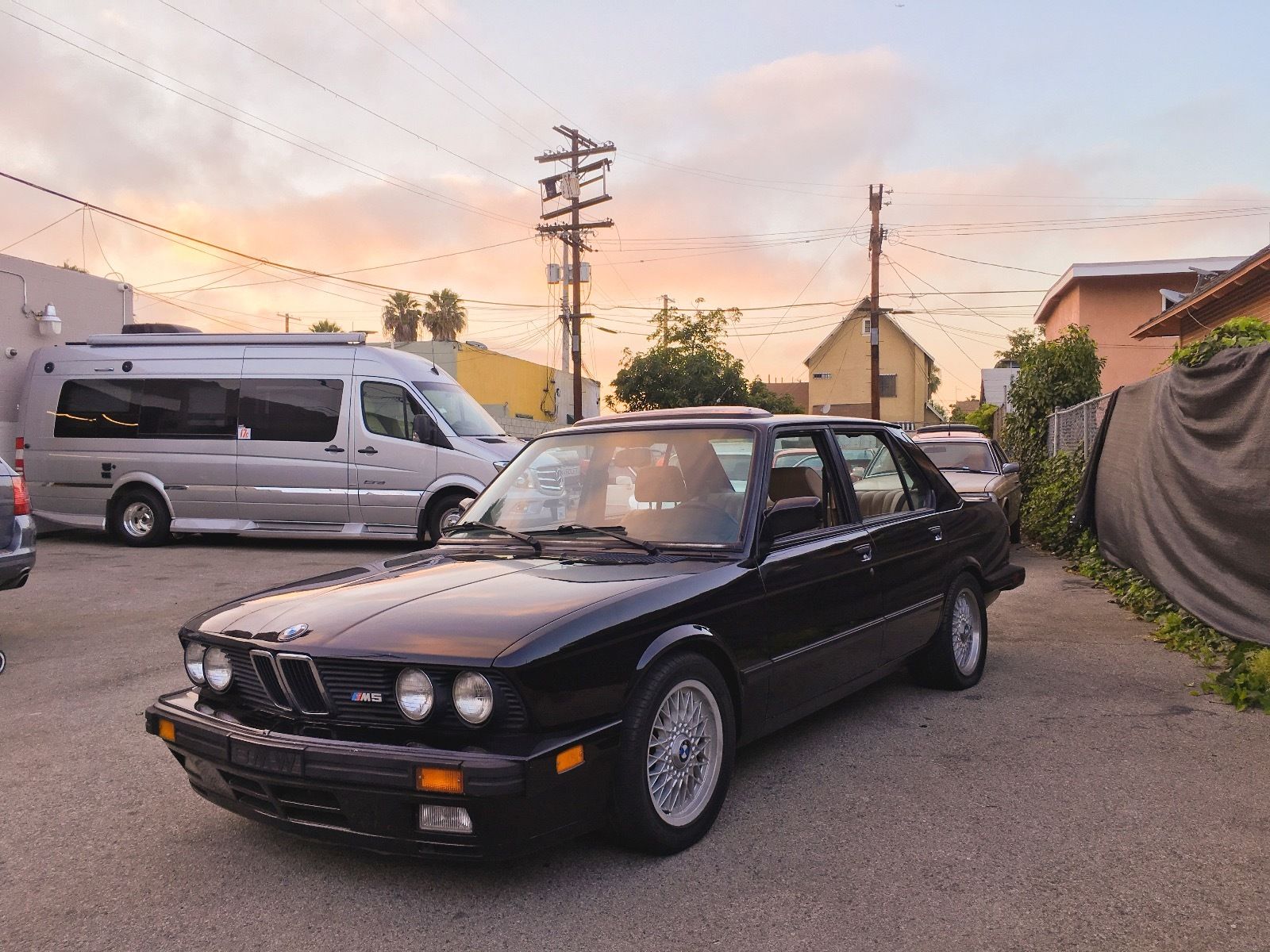 Neither the E24 M6 nor the E28 M5 need an introduction on these pages. Legendary even when new, they both captured the imagination of generations of German car enthusiasts and established the benchmarks for sedan and GT performance in period. Both went through a relatively long downturn in value, as well. And today, as each has moved firmly into classic status and the market ///Madness continues, each has increased in value considerably over where they stood a few years ago.
But with so many shared components, which is the one to get? While a lot of that boils down to personal preference, more so than ever it's also dependent on your budget. We've seen asking prices for nice examples of each chassis hovering between $50,000 and $80,000 depending on mileage and condition, and with a hot market there's no letup of good ones to choose from.
But what I have today is not the best examples of each. Both are higher mileage and neither is pristine. However, the real draw here in both cases is a no reserve auction format, giving us the opportunity to really see what's what in the M market today.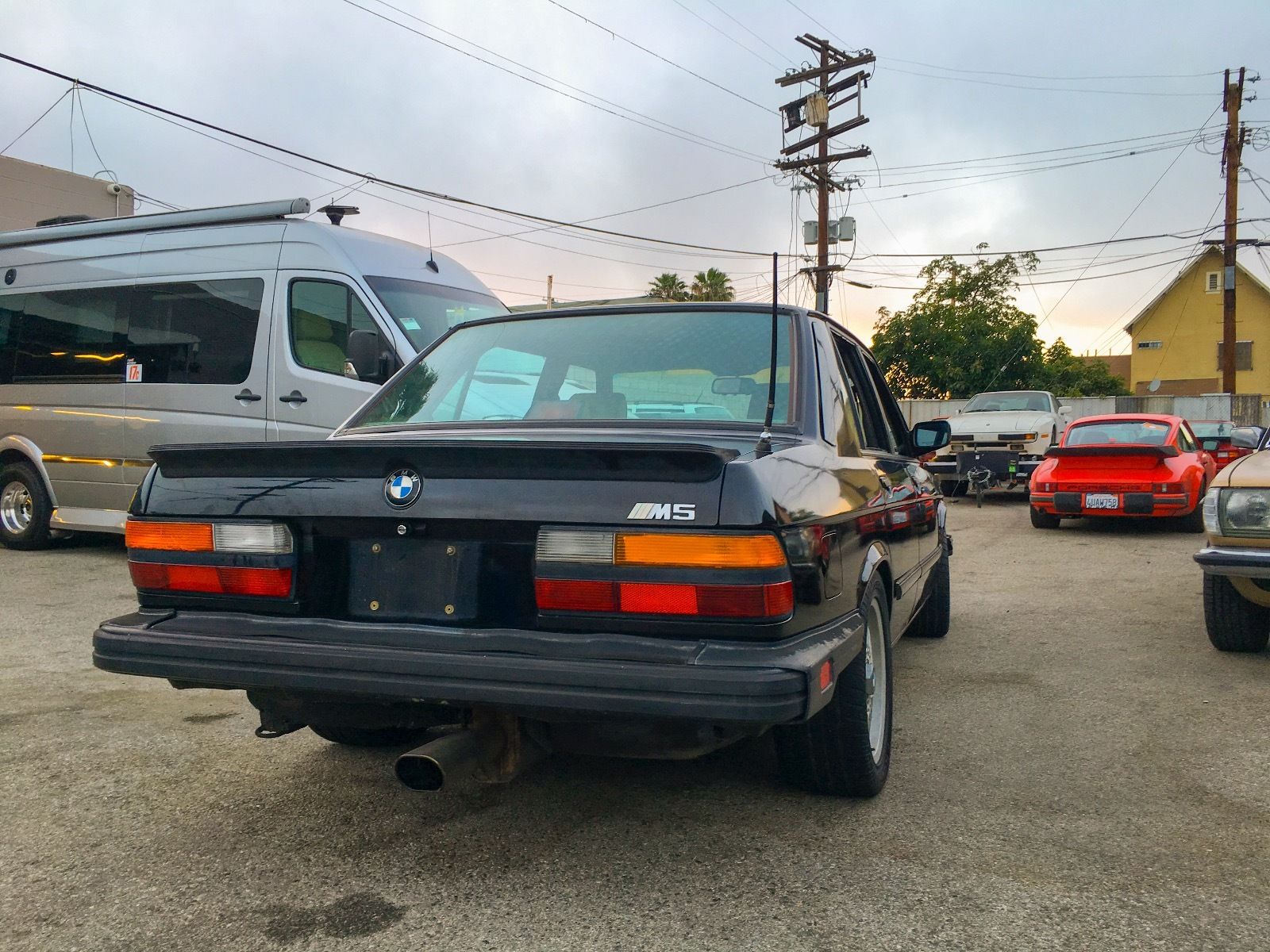 Year: 1988
Model: M5
Engine: 3.5 liter inline-6
Transmission: 5-speed manual
Mileage: 189,300 mi
Price: No Reserve Auction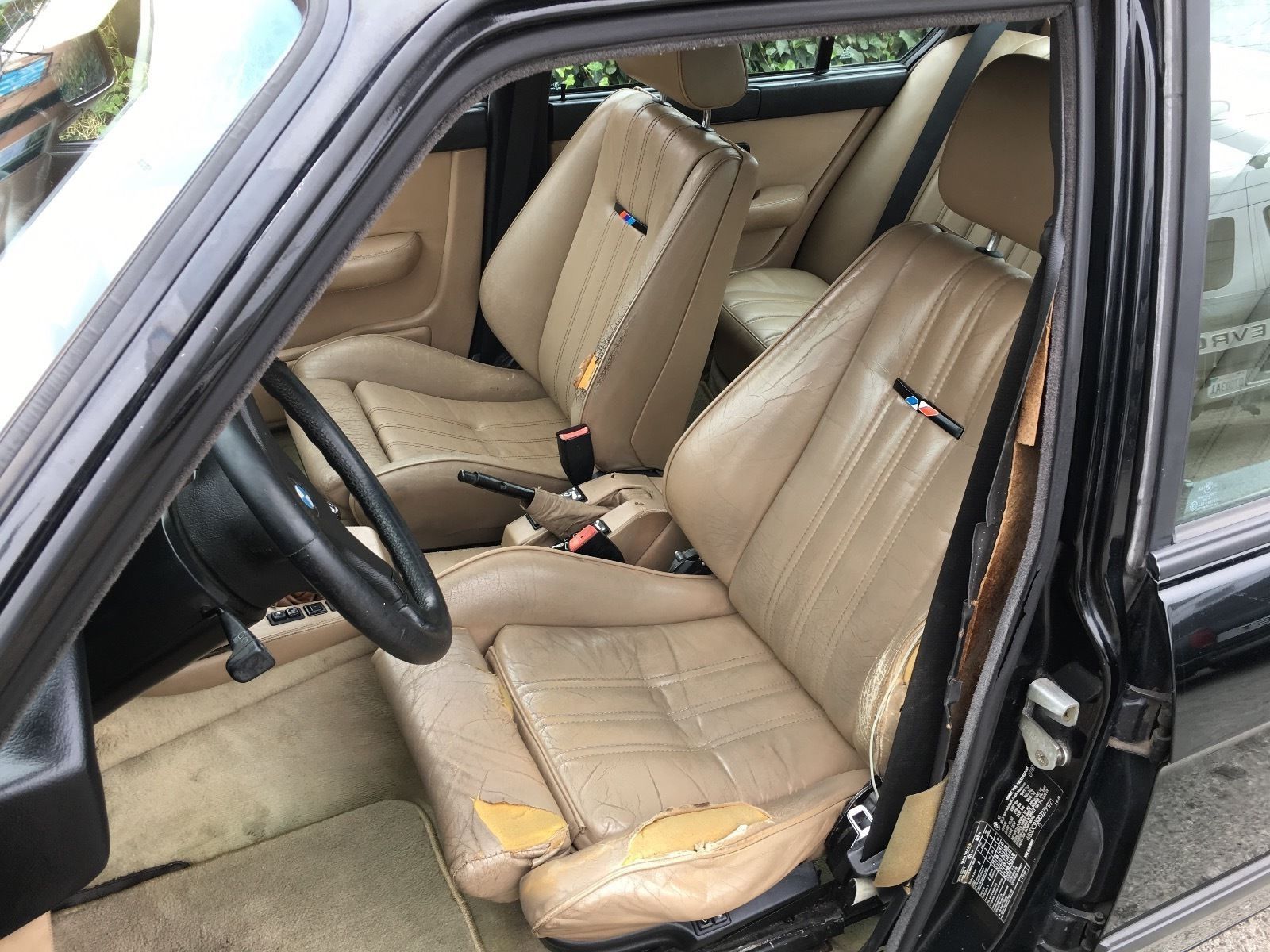 Rare! Rust-free '88 BMW E28 M5
Gorgeous car runs and drives strong. It is a true 80's beast, the first SUPER SEDAN. Selling with no reserve. Clean CARFAX.

Shifts easily and pulls strong through all 5 gears
This car has the following upgrades:
SLS Suspension delete
DINAN Stage 2 suspension
DINAN chip
All new A/C system blows ice cold
OEM Euro Headers (basket of snakes)
Frank Fahey Pulley
New BMW Airbox
DINAN front brake upgrade
Short Shift kit
Factory sunroof shield
New battery

The E28 M5 has the engine of the BMW M1, literally a million dollar car. BMW made the E28 M5 the first super sedan in history, wedging the M1 supercar's high-compression engine into a comfy family sedan. Very rare, one of 1200 imported to the US, one of very few without rust problems. There are maybe 600-800 of these beauties left in the states.

Car has aftermarket exhaust. If you choose Buy It Now option, I will include New In Box factory exhaust system (Value $1400+) but shipping will be your responsibility, as it will be with the car.

Power seats, power windows, power locks all work. $48k in receipts dating back to 1993, including DINAN upgrades. Interior needs work, exterior shows sun damage from time in New Mexico. Drive it while you restore it, or run it as is.

Happy to arrange transport of all items to anywhere in the US.

This car is 30 years old and as such is sold without any warranty written or implied. Still, it is a beast and you will be stoked!!!!!

Questions and answers about this item
Q: i would to know what is exact date of production please?
A: Production date is July 1987. Car is on the M Registry under the previous owner's name http://www.bmwmregistry.com/models.php?id=2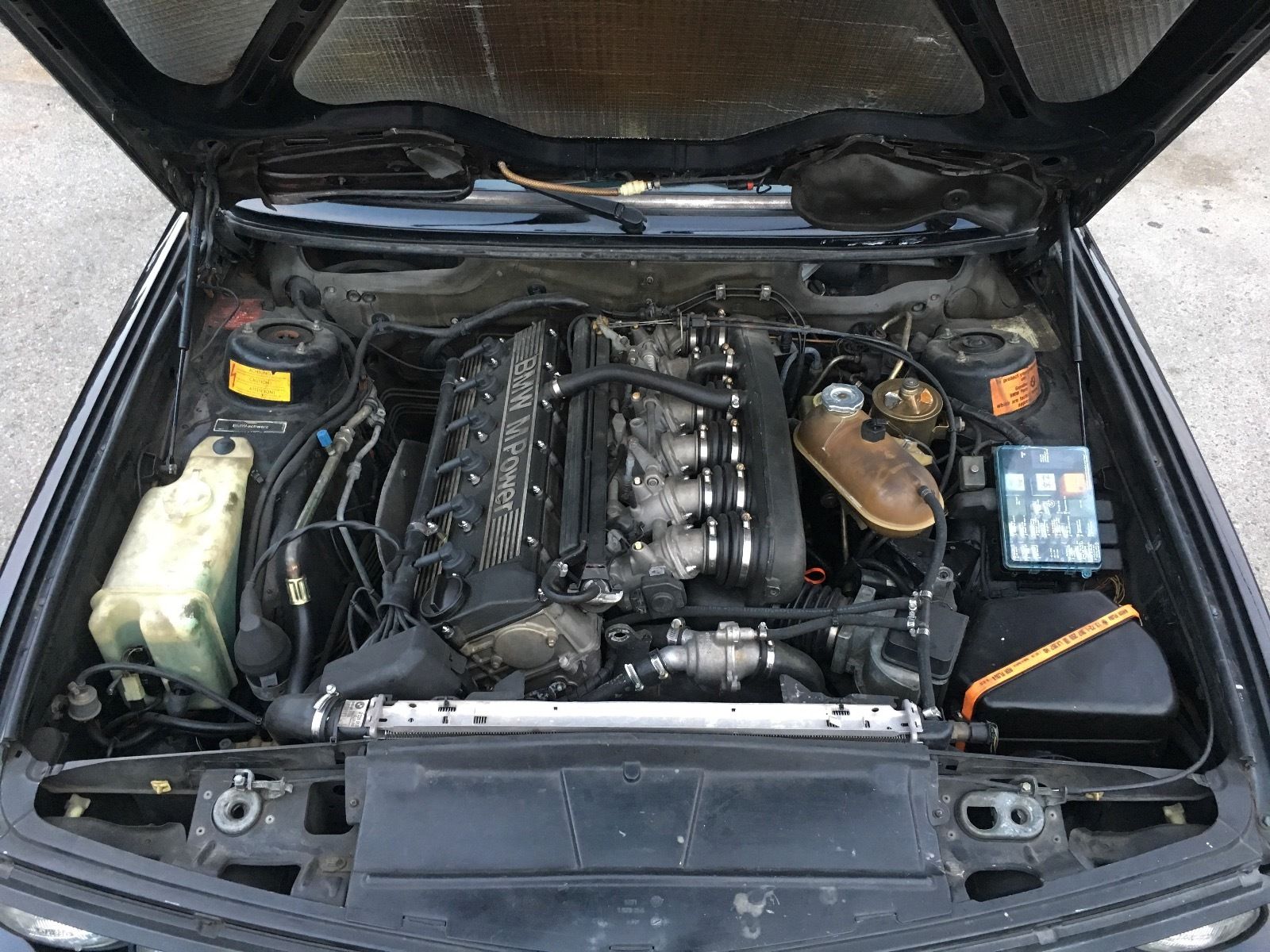 Visually, the low-light pictures compliment the condition of the car well; it doesn't initially look like a nearly 200,000 mile odometer lies inside. Look a bit closer, though, and things aren't quite as perfect. The front bumper rubber has been painted and looks good, but the rear has not and has suffered typical E28 deformation. Additionally, it appears that the passenger rear has had bodywork from the photo shown, though it could be the angle of the shot. The sheen on the rear quarter paint is definitely different than the doors, though. The antenna and exhaust are not original, the M5 badge is faded badly, and one of the foglights is destroyed. The wheels and trim otherwise look better than you'd expect given the age and mileage. Inside, the interior shows poorly; Natur infrequently looks awesome unless meticulously cared for, but this car has several tears in the front seats. It appears that the driver's side B-pillar trim has completely de-laminated as well. Most of this is superficial, though, and the car carried a host of upgrades though a pile of receipts is displayed not much actual mechanical work is disclosed. As it sits, it appears to be a solid candidate for a cosmetic refresh, and bidding is active at $17,000 with two days to go. With Hagerty trending prices up to $90,000 for Concours level, how does all of that compare to the M6?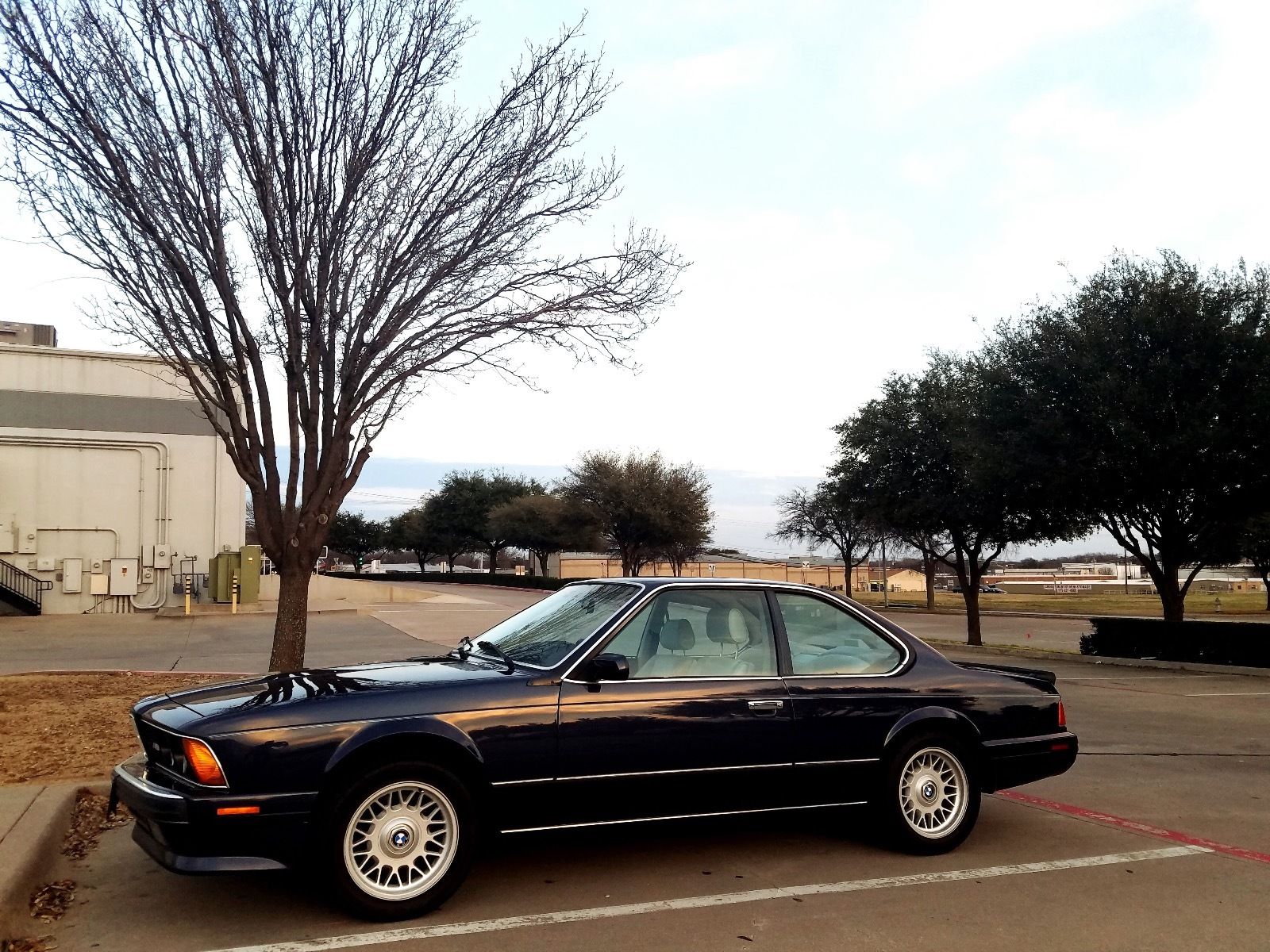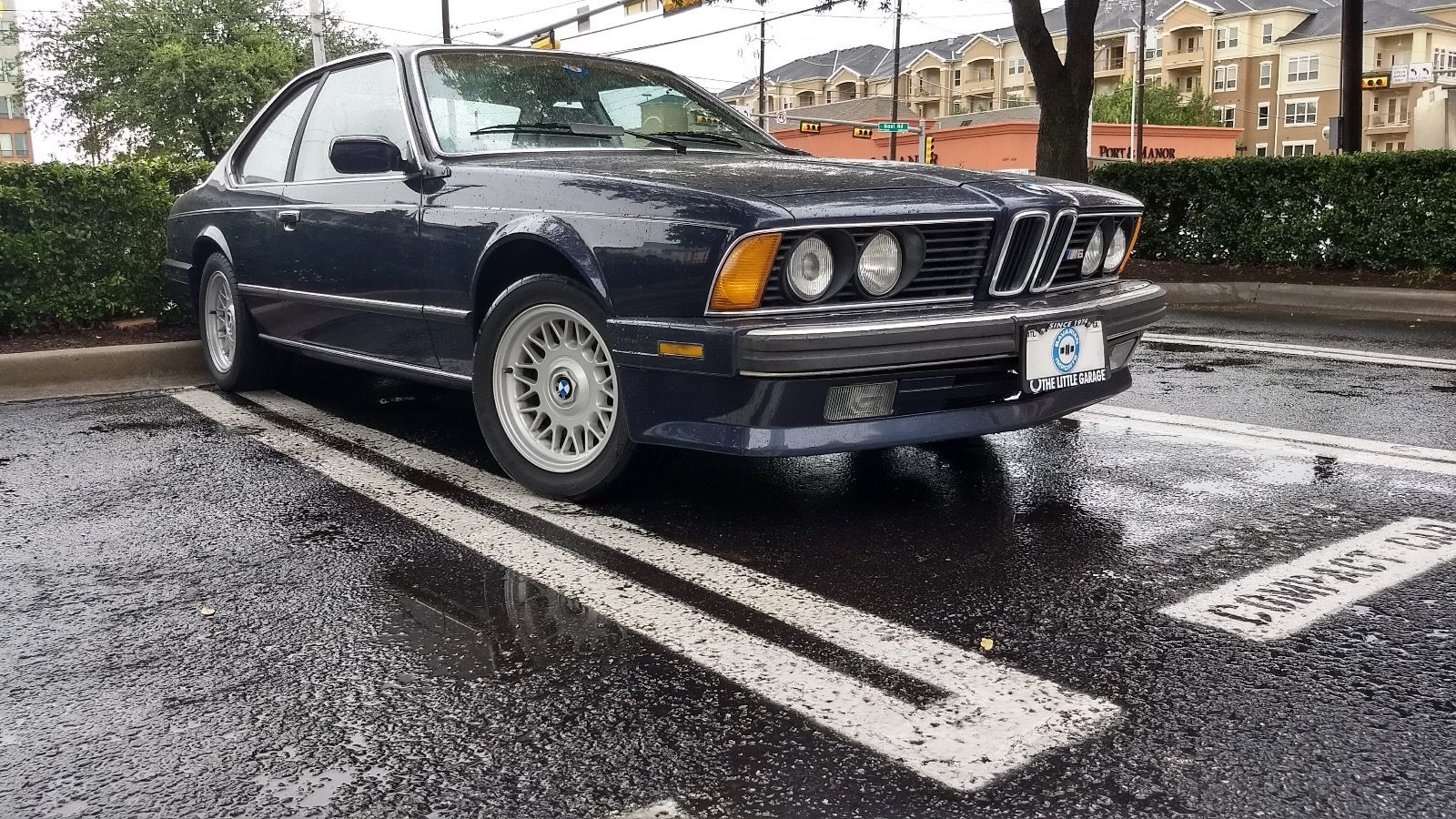 Year: 1988
Model: M6
Engine: 3.5 liter inline-6
Transmission: 5-speed manual
Mileage: 167,000 mi (TMU)
Price: No Reserve Auction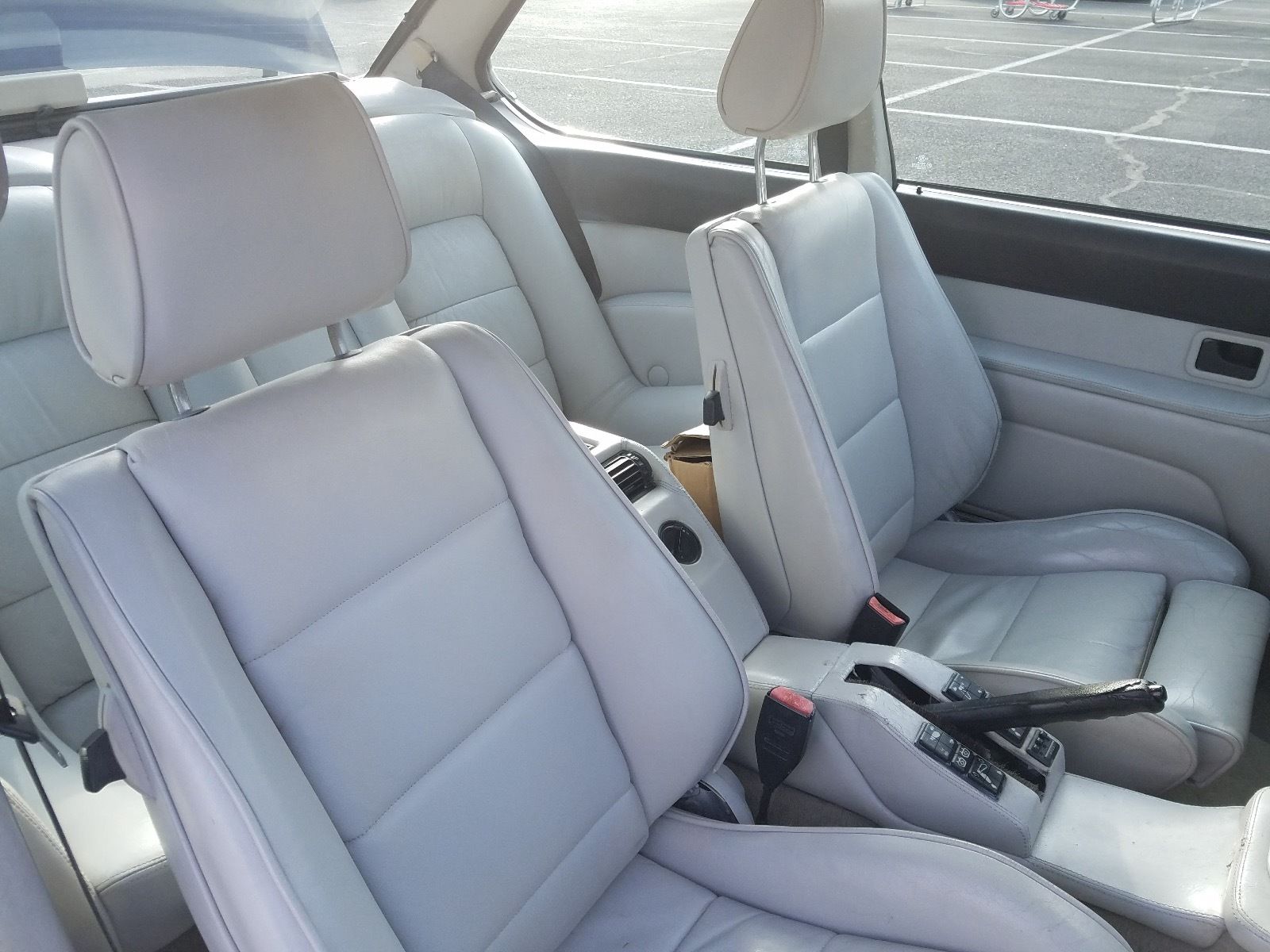 Beautiful blue M6 E24 coupe – babied & always garage parked; quick shift kit; full service history; this is a rare car that will delight you on the road! I am the third owner and have owned it since 2010.

As of 2016: new left and right control arms; new clutch (master & slave cylinders); new alternator & battery; new fan clutch; new air conditioner belts and power steering drive belts; new rear brakes. Interior (seats) is updated and clean. All work performed by the Little Garage of Huntington, NY.

The only blemishes are a few cracks on the dash & a stuck odometer (common for this car). I need no help selling it & am not interested in trades. This is for enthusiasts who love mechanical cars & are ready to buy and ride!
Again, at first glance this M6 looks to be quite good. Presented in Royalblau Metallic over Lotus, it's my favorite color combination on the E24 M6. Gone are the TRX wheels, replaced by what appear to be 7-series 16″ wheels. They're not the best look, but replacing tires will be fairly cheap and it's easy enough to swap out the rolling stock. This car doesn't appear to have the performance upgrades of the M5, but the seller does disclose recent mechanical work and has the full history. Produced in mid-June, 1987, this car also has the body-color bumper caps and halogen headlight upgrades. As with many, the dash is cracked, it's got an aftermarket radio and the mats are a bit ill-fitting, but otherwise there doesn't appear to be much to complain about. The biggest gripe is probably the broken odometer which leaves true mileage in question, but as it's already higher it shouldn't affect value all that much. That's especially brought into sharper focus by the $18,000 opening big on the no reserve auction – so far, lacking bidders.
Which is the one to get? While the bids roll in on the project M5, I'm surprised that the M6 has escaped unnoticed. The last M6 I looked at was many times the asking price here, albeit with ultra-low mileage. They're effectively equally rare; 1,767 M6s v. 1,340 M5s. Either car requires a thorough PPI, but it seems to me that with all the attention focused on how awesome the M5 is (or, could be in this case), the M6 is flying under the radar.
-Carter