Here's a gorgeous , with only 8800 miles and a $43k buy-it-now: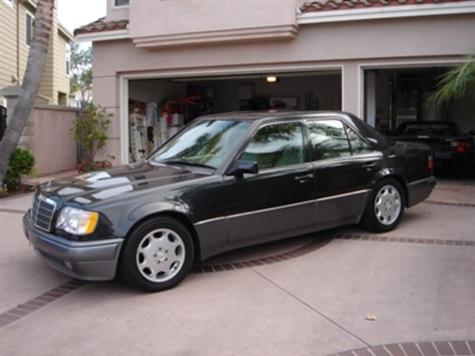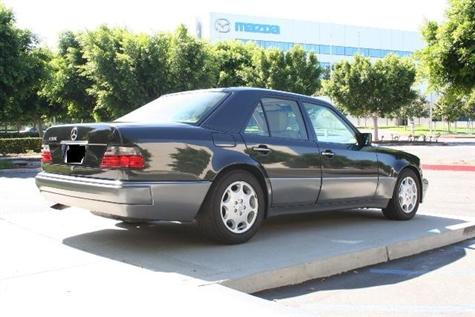 quote from seller's eBay listing:
1994 Mercedes E500 finished in Pearl Black over Parchment Leather interior. This ONE OWNER example is being presented in excellent, garage kept condition. Fully loaded with all options from the factory, this E500 is considered the original AMG Mercedes as it was a joint collaboration between Mercedes and Porsche, it carries with it very subtle OEM body treatments such as front and rear fender flares and enhanced grill. Purchased new in 12/94 from California dealer, this car has only seen 8800 miles and always stored in a climate controlled garage. All service documents from factory Authorized Mercedes dealer, all books, tools, and keys! No accidents or paintwork and is 100% all original as it came from the factory. Considered the lowest mileage E500 in the country known to exist. A collectible car with the comfort and ease of a daily driver!
While there aren't many E500's with this kind of mileage — after all, most were driven by wealthy executives who didn't care about miles — $43k sounds very optimistic. Maybe there are gold bars in the glove box, but I think in this economy, the seller is really holding out for the one in a million (or billion?) that might justify the price for the miles.
dc