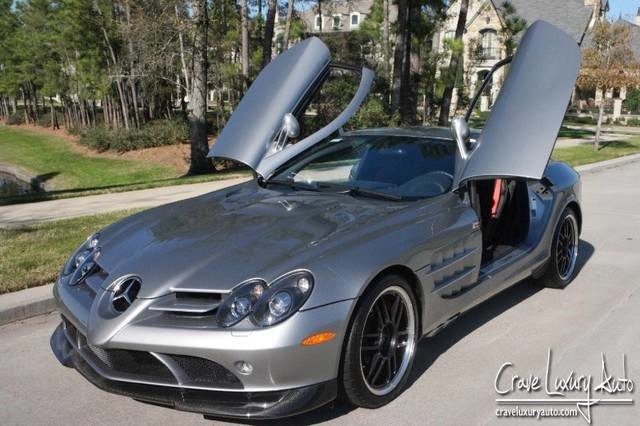 Over a year later, Air Jordan's 722 is still for sale in Texas. Same photos and same mileage previously. Find it here on eBay.
Michael Jordan is one of the most popular athletes and brands in the world. He's worth over a billion dollars and with that usually comes some expensive cars. Normally, wealthy celebrities go out grab the latest and greatest vehicle, drive it for a few years, then rinse and repeat. But even before Jordan was worth 10 figures, he always had some really enthusiast-minded cars. He had a Ferrari 512 TR, W140 S600, Ferrari 599 GTB Fiorano, C4 Corvettes, SL55 AMG, 930 Slantnose and my personal favorite, a 993 Turbo S. Today's car for sale in Texas might be one of the rarest cars he's ever owned. This 2007 Mercedes-Benz SLR McLaren 722 Edition owned by M.J. is just one of 150 ever built. And judging by its original price tag of just under $500,000, it was probably one of the most expensive cars he has even bought.
Year: 2007
Model: SLR McLaren 722
Engine: 5.4 liter supercharged V8
Transmission: 5-speed automatic
Mileage: 1,038 mi
Price: $625,000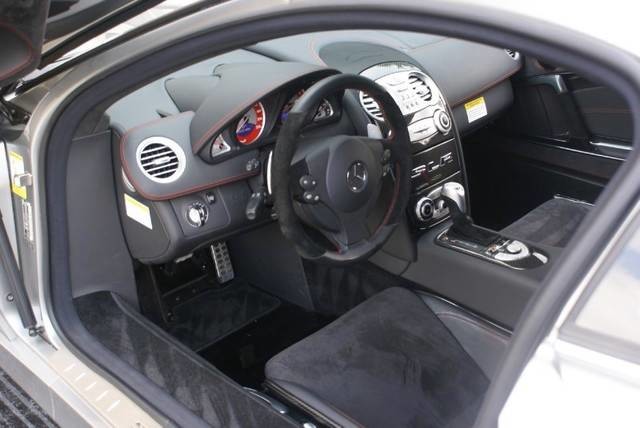 ***Previously owned by Michael Jordan***

Welcome to Crave Luxury Auto, one of the nation's premier marketers of high-line and luxury automobile dealers. The winner of this auction will have the opportunity to own this beautiful 2007 Mercedes Benz SLR 722 Edition. The paint is in excellent condition and it is apparent that this car was garaged and meticulously-maintained. The interior is virtually flawless and is equipped with all the right options with only 1,038 miles. You can't go wrong with this fabulous vehicle!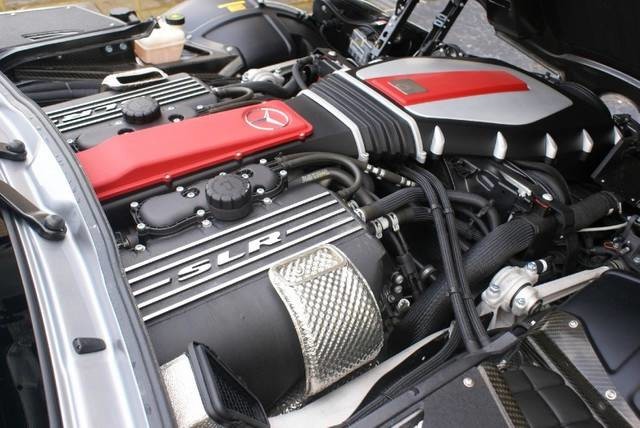 The 722 Edition of the SLR was named for Stirling Moss and his co-driver Denis Jenkinson to celebrate their victory Mille Miglia in 1955 in which those drove a 300 SLR. The actual "722" refers to the starting number 722, indicating the start time of 7:22 a.m. This modern-day 722 had some different aero parts, a tweaked suspension, 19 inch wheels, bigger brakes and an increased top speed up to 209 mph over the standard SLR. I like to think of this car as the Black Series SLR before Mercedes was pumping out the Black Series on almost every chassis. It's a more aggressive, slightly faster and much lower production version — if you can wrap your head around that on the already super rare SLR.
As for the price, this car is listed for $625,000, which is double what you can pick up a normal SLR for. It's not Michael Jordan's name that is justifying the asking price on this thing either. Other 722 Editions are asking just as much and even a little more. I'd have a hand time paying double what I can buy a standard SLR for but I guess when you are shopping mid six-figure super cars, whats another few hundred thousand to you? Much like every other celebrity car I look at, the ownership is nothing more than a cool footnote and the real value comes from the car itself.
– Andrew