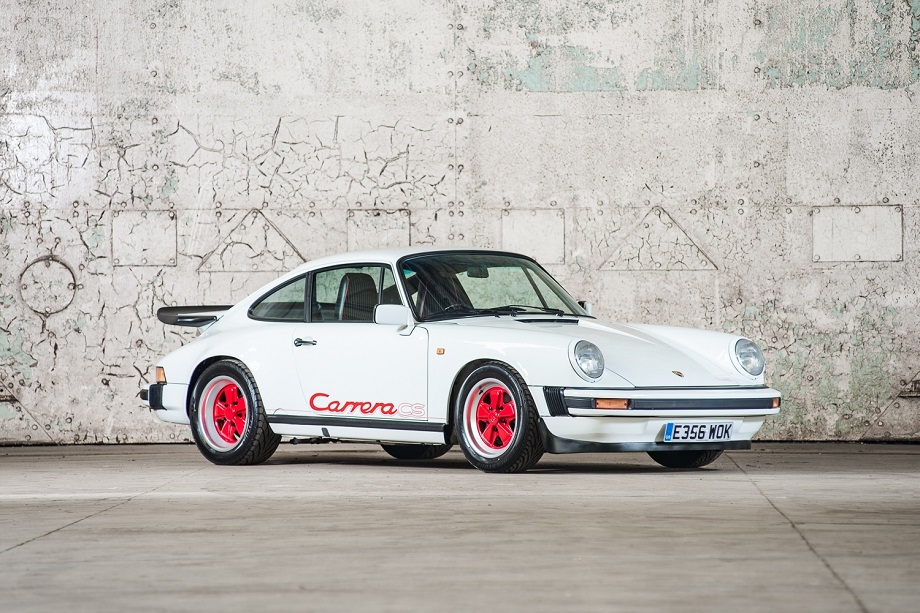 This will be my last regular post here at GCFSB so I wanted to go out with a personal favorite: a 1988 Porsche 911 Carrera Club Sport. I won't say that the 3.2 Carrera CS is the best 911 ever made, but for reasons of history and its particular quality it is my favorite. I grew up in the '80s so the 3.2 Carrera and 911SC always have held a special place in my heart. As the classic 911 design would give way to the more modern 964 the Carrera CS served as a great way to send off these fantastic machines, which had played such an important role in solidifying the 911's place at the top of the Porsche lineup.
The Club Sport followed typical protocol for producing a performance-oriented variant: the engine was blueprinted and rev limit raised, the gearbox was modified to provide closer ratios, the suspension was retuned for a more track focus, and unnecessary weight was removed. The CS wasn't as stripped out as a 964 Leichtbau, but most creature comforts were gone and total weight savings was around 50 kilograms. Only 340 were made.
I have featured the Club Sport a few times over the years, ranging from ultra-rare original examples to modified track cars and in each case they were a treat to behold. I figured we could look at one final example, and it just might be my favorite of those I have come across.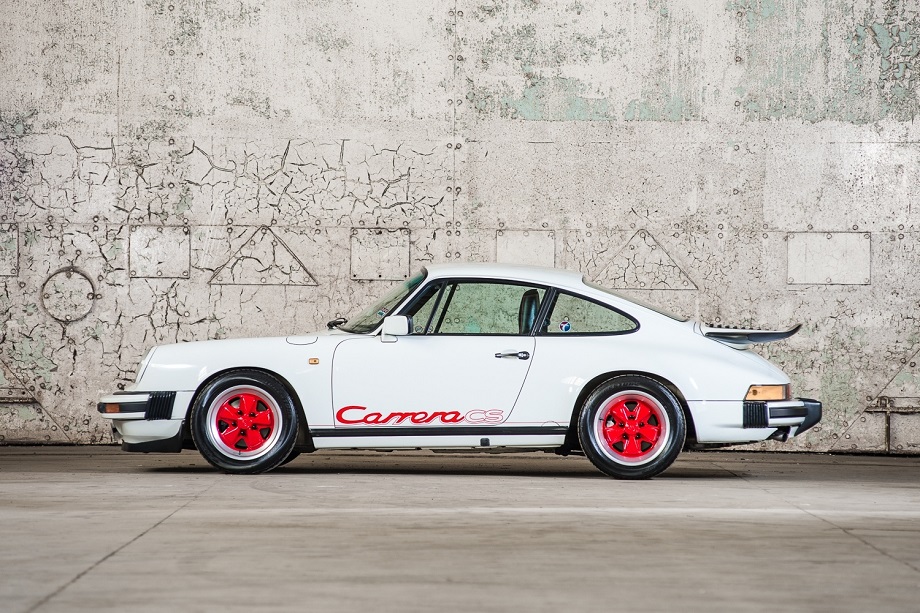 Year: 1988
Model: 911 Carrera Club Sport
VIN: WP0ZZZ91ZJS105127
Engine: 3.2 liter flat-6
Transmission: 5-speed manual
Mileage: 70,519 mi
Price: £190,000 ($241,265)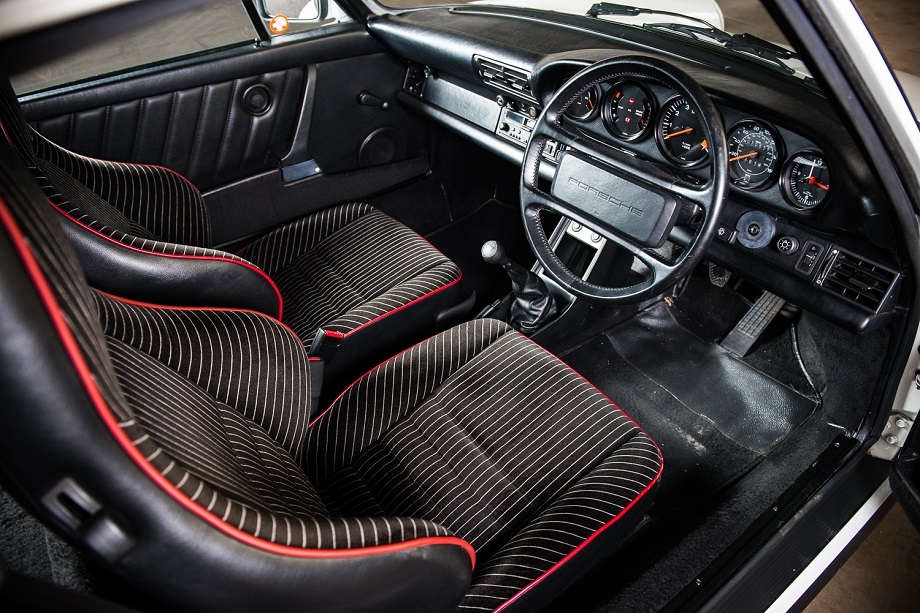 Club Sport – A History

The 911 Carrera Club Sport was Porsche refocusing on what they do best – high performance, lightweight motoring.

Design work had begun on the M637 model in the autumn of 1984, with the production car first shown to the public at the 1987 Frankfurt Motor Show. Based on the principle 'less is more', it was the perfect way to celebrate 25 years of the 911.

The new Club Sport had a blueprinted, high revving engine mated to a modified short-shift, close-ratio G50 gearbox. The 911 had track-bias suspension modifications, with weight saving measures that included the deletion of the sunroof, air conditioning, rear seats, undercoating, sound insulation, rear wiper, door pocket lids, fog lamps, front hood locking mechanism, engine and luggage compartment lights, lockable wheel nuts and rear lid logo. Even the passenger sun visor was removed!

Manufactured between August 1987 and September 1989 only 340 cars were built of which just 53 cars were official C16 UK examples. All but one of these 53 were finished in Grand Prix White with a red 'Carrera CS' decal on each side of the car, along with the synonymous red Fuchs wheels.

Chassis WP0ZZZ91ZJS105127 – A History

Our UK C16 Club Sport was delivered in June 1988 and has enjoyed a cosseted life.

Showing 70,500 miles, it has comprehensive service history from new, starting from the original paperwork and owners book pack. When purchased by the current owner, a detailed, 13 page inspection report was supplied by Peter Morgan of Porsche Inspections who remarked that the car was "in First Class condition".

The extensive care shown early in its life has continued through to the fastidious current owner, who has had marque experts Autofarm maintain it regardless of cost since his purchase in 2011. With a wealth of invoices on file and over £8,000 of expenditure in 2018 alone, this 911 is in excellent condition.

A true drivers car.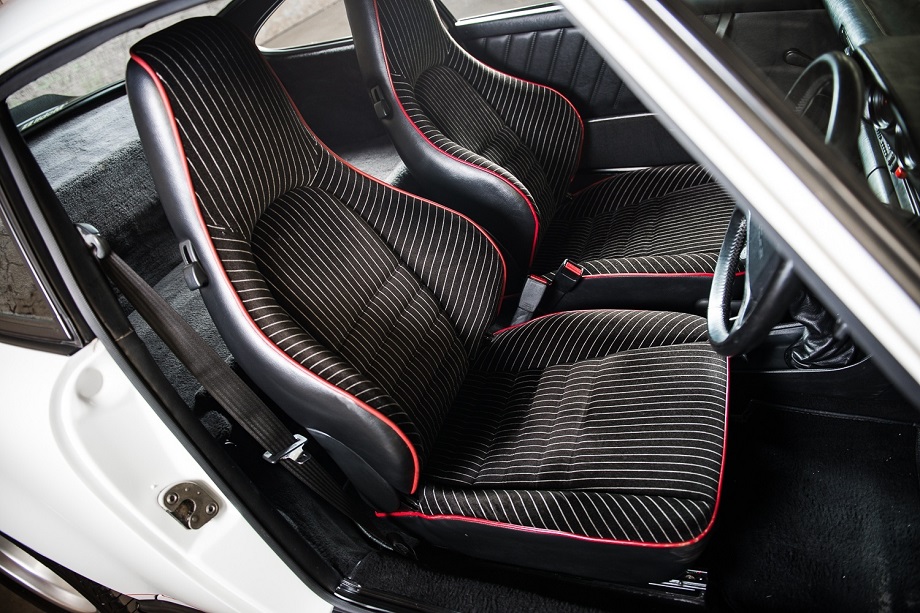 This particular Club Sport is one of the 53 right-hand drive examples produced and delivered to the UK. The exterior is a great combination of Grand Prix White with Red accents, which was standard issue for the UK Club Sport as all but one were produced in this combination (the lone exception reversed the colors). Porsche would bring it back as one of the standard offerings on the 996 GT3 RS, another of Porsche's all-time greats. I'm not normally a huge fan of white cars, but on the Club Sport with these red accents it looks fantastic. The interior is wonderful as well showing those same white and red colors though now utilized as accents within an otherwise all-black interior. As with quite a few Club Sports the overall condition appears to be excellent and everything looks to be original. This one is said to come fully documented from new and has received recent servicing totally over £8,000.
Of course, the Club Sport is my favorite 911 in a money-no-object world. However, they are very expensive and I'm not sure whether I'd truly ever pursue one given that cost. From a performance perspective these aren't an RS. They are a better 3.2 Carrera, but the CS wasn't Porsche's attempt to go all out. That is precisely why it wears the CS moniker rather than RS. I don't love it any less for that fact, but when thinking about the cost you're paying for the extra performance it should be considered. This one, listed for £190,000 ($241,265), is no different. I won't say it's not worth that price, because it almost certainly could be, but it is a lot of money to spend on any 3.2 Carrera, even if it happens to be one of the best. One thing I will say, I'd much rather have a Club Sport than a similarly high-priced 911 Speedster. Or even an '89 930.
And that's ultimately why we're here. I don't begrudge these high prices because these are phenomenal examples of the classic 911 and they are very rare. If the cost doesn't bother you, then I don't think you can really do much better.
-Rob