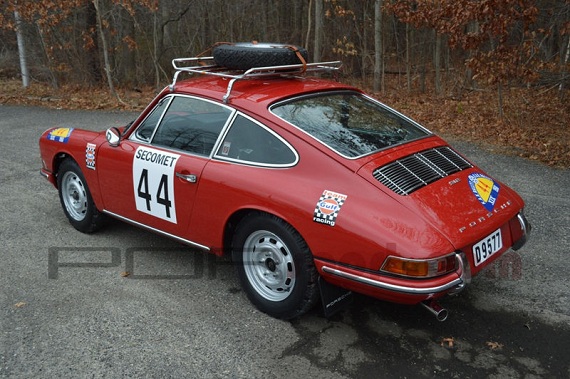 There are few things to me that are quite as cool as the factory rally cars. For a long period of time – indeed, until the mid 1980s, works rally cars really differed very little from the production cars. Compared to their track-racing equivalents, there was something more realistic about rally cars compared to the quite extreme measures manufacturers went through to make circuit cars. Perhaps part of that nature was because the big money wasn't really in the rally scene until much more recently, but whatever the cause you got plenty of action from cars that you could conceivably buy, modify and race. While in many ways a bit of an unlikely candidate, Porsche actually managed to front several cars up through and into the 1980s in World Rally Championship events, but many more were entered by privateers. Such is the case with today's rally find, a 1968 Porsche 912: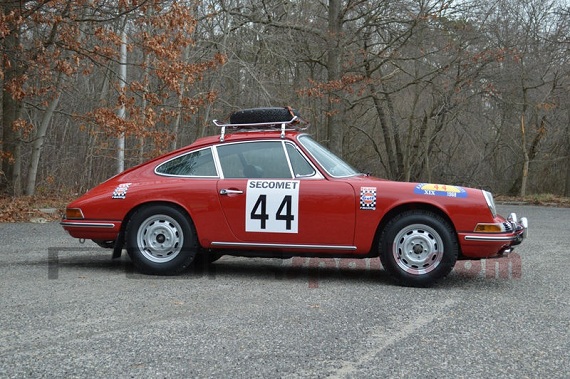 Year: 1968
Model: 912
Engine: 2.0 liter flat-4
Transmission: 5-speed manual
Mileage: Not Listed
Price: $159,500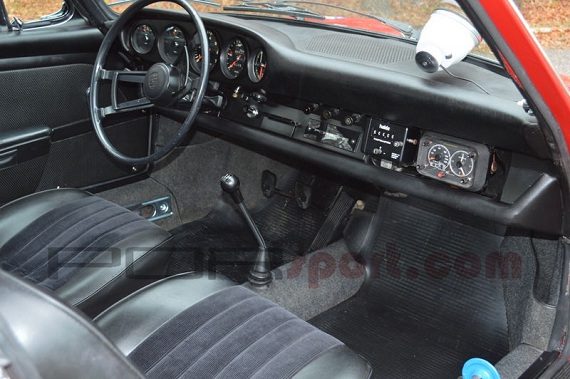 This 1968 912 Coupe was campaigned in Rally events in Sweden when new by the original owner, Albin Griberg. One of just a few 912s that were used in competition in period. Imported from Sweden to the USA in 2102. The 912 has since been restored back to how it originally rallied in 1968 including: Halda Speedpilot and Tripmaster, skid plate, Leitz roof rack, period German steel studded snow tires, Porsche mud flaps and tow hook, Helios spotlight, navigator's map light, Bosch rally lights, Repa safety harnesses and factory steel 100-liter fuel tank. Mechanically sorted with proper European spec engine with Euro heating system. Beautiful, original European marker lights and perfect H 1 headlights. Very straight body with great paint, fully restored window trim, and working rally and 128 lights. Great interior with as rallied blacked out dash and cord inserts on the seats. Perfect period livery. Lots of cool little details. Great opportunity to own a piece of Porsche Rally History. $159,500.

Serious inquiries please call 631-786-6511 EST. International inquiries please email me at dahearn67@gmail.com.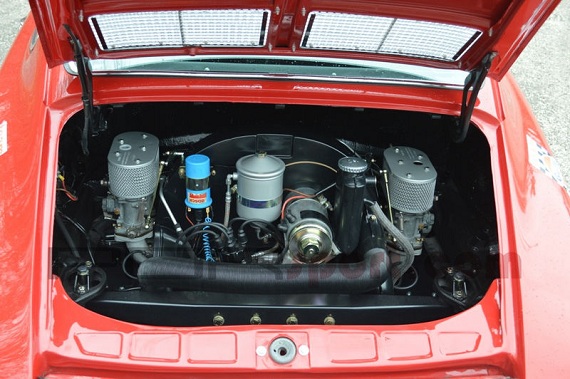 Meticulously restored to its original configuration, this is certainly a standout from the typical Porsche crowd. The 912 is already a bit of a red-headed stepchild, but more recently 911 values have really increased the appreciation of the 4-cylinder versions and prices have been on the rise. Couple those rising prices with some period-correct Rally details and history, and you've got a car that could both compete at vintage races and rally, be welcome at events such as Goodwood Festival of Speed, or really show up the crowd at a local Porsche event. Let's face it, if you turn up in this or a plain-jane 3.2 Carrera, which do you think people will gravitate towards? And could you blame them? What a neat looking bit of kit this is. Of course, with a full restoration on a period car, the asking price is quite high – about three times the current top dollar on a 912. Is the heritage worth it? For the right buyer, being included in a unique bit of motorsport history might be; but on the flip side, you could recreate this car for less money than the asking price, so you're really buying the history and complete package rather than getting a deal on the build. Because of that, like with most vintage Porsches these days, if you have to ask….
Thanks to our reader Richard for sending this to us!
-Carter