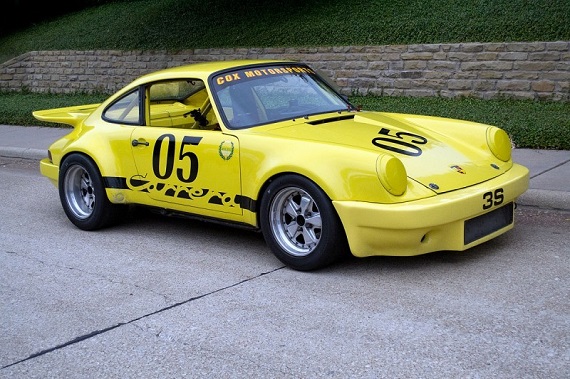 40 years ago Roger Penske created the IROC racing series as a means of throwing together a bunch of identical race cars and letting the drivers sort out who's best. When the series began, the car Penske had chosen was the Porsche 911. 15 Porsches, identical in every way other than color, were built for the series. Based largely off the 3.0 Carrera RS, the IROC 911 used a version of the 3.0 RS engine tuned nearly to RSR-spec (316 hp) and came in with a weight just over 2100 lbs. The body was mostly that of the 3.0 RS, but with a whale tail rather than the RS's duck tail, and the interior was basically that of the RSR. After their initial first year, Penske chose to switch to Camaros for the IROC series and the IROC 911s were sold off and most were repurposed where possible for another racing series. These cars were featured in the November issue of Excellence magazine and I would encourage anyone interested in any further details to check out the article there. That brings us to the car featured here: a reproduction of those mid-70s IROC 911 racers. This is a fully-sorted vintage racer that utilizes a 3.0 flat-six and was designed to mirror the IROC 3.0 Carrera RS. Given that very few of the original cars remain with us, this car provides a rare chance to at least have a look at a unique point in Porsche racing history.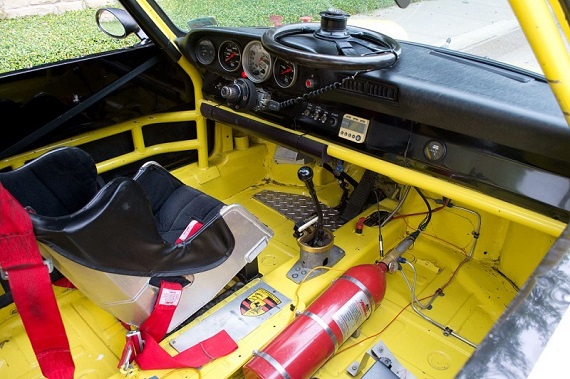 Year: 1974
Model: 911 RSR IROC Clone
Engine: 3.0 liter flat-6
Transmission: 5-speed manual
Mileage: N/A
Price: $43,900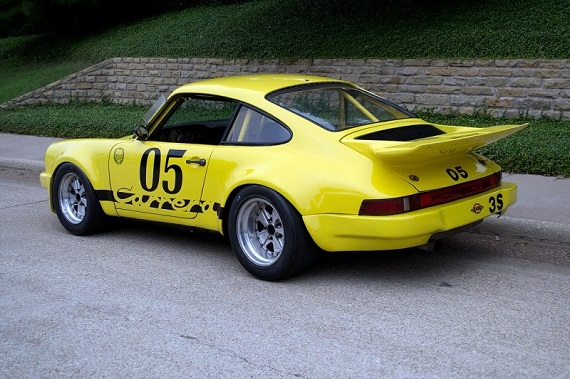 1974 PORSCHE RSR IROC CLONE

Professionally restored and maintained by renowned Cox Motorsports. One of the country's most recognized Porsche builders. Race proven and well sorted with only 20 hours since engine rebuild. Rebuilds occur every 60-65 hours.

Block is a 3.0 with turbo oil pump, Pauter connecting rods, JE pistons, Cox ported heads, stainless valves, Crower valve springs, custom ground cams, PMO 50mm carbs, Clewette ignition. 11½ – 12½ compression. 915 gear box w/8:31 ring & pinion. Gearbox has an oil recycler pump and all 5 gears are race or factory ratios. Turbo axles, all 4 corners are Turbo suspension. Brakes custom valve shocks. Holly fuel pump w/Aeroquip lines. All oil lines are Aeroquip. Stock mounted oil tank. Autometer gauges are mechanical w/fuel pump cut off wired in line w/oil pressure switch.

Fuel Safe cell less than 5 years old. On board Phoenix fire suppression system.

Quaff limited slip. Cox custom 6x2x1 race exhaust. 8 & 10" wheels with Fuchs centers & BBS outer rims. Hoosier tires. Timing transponder. Removable steering wheel. Aluminum Butler seat. Car weighs 2125 lbs.

A great car ready to compete in Vintage and Porsche Club racing.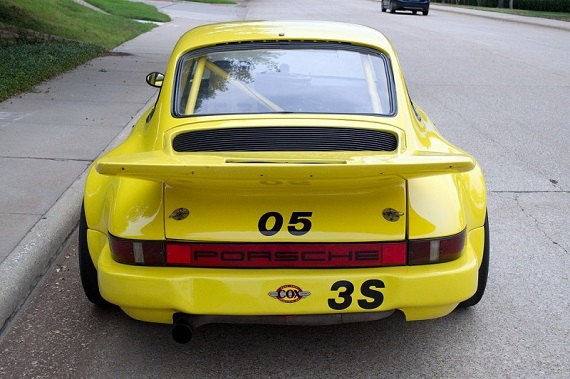 I'd like a few more details on the engine specs and other components to get a fuller sense of this car's racing ability prior to purchase. If the car's mechanicals replicate those of the IROC RS as closely as the exterior does then this would be an excellent driver and offer fantastic performance. We typically see a vintage Porsche race car sell somewhere in the neighborhood of $30,000 so this car comes with a little bit of a markup. With that said, given the pedigree of the racing series if this car is a full clone of the IROC cars then the price here is probably an excellent bargain. An original IROC would certainly cost many, many dollars more so for most of us a clone such as this is our best chance at having the opportunity to drive a piece of Porsche history.
-Rob