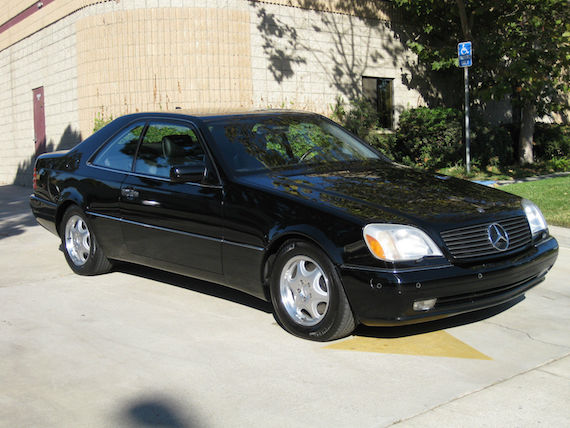 If I was going to own a big car, I would want it to make a statement. Even small vehicles seem to get larger as every generation comes along. With the glut of SUVs that have hit the market in the last few decades, the large car is nothing new to the streets, but these trucks and crossovers rarely, if ever, have any grace about their styling. It may not seem so large in comparison to today's vehicles, but the Mercedes-Benz C140 CL coupe is still and imposing beast to behold. While the styling is far from elegant, it has a classy, conservative air about it. Most of these came equipped with the 5.0 liter V8, but a few well-heeled customers could opt for the 6.0 liter V12 lump, which we see under the hood in this low mileage example for sale in California.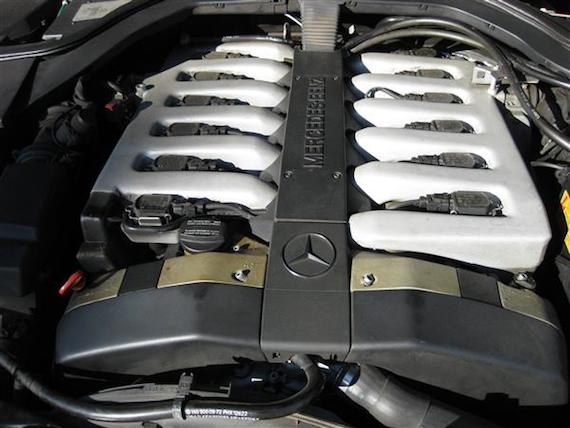 Year: 1998
Model: CL600
Engine: 6.0 liter V12
Transmission: 5-speed automatic
Mileage: 57,613 mi
Price: Reserve auction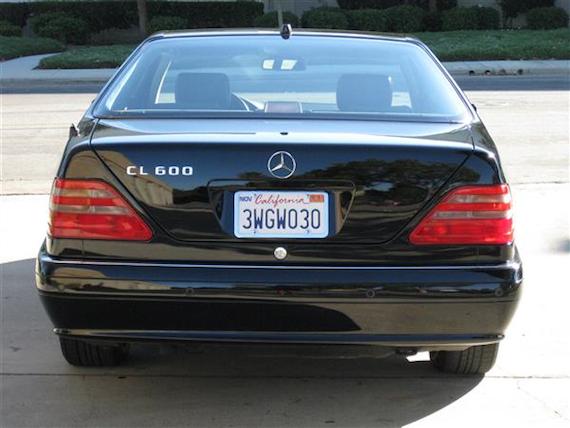 Before you is a 1998 Mercedes Benz CL600 in Black Exterior with Black Leather Interior with 57,613 miles only. It's been well-maintained, has never been in an accident and spent its life in Southern California.

This CL600 was originally owned by a very successful gentleman who was on the Forbes List. It appears that this car was ordered special because it has full black leather seats, it doesn't have the wood steering wheel, and the V12 signs are not on the vehicle – all indicating personal preferences as the car was ordered. The car cost approximately $140,000 new. A copy of the window sticker is on TAB 12. AutoCheck Report is on TAB 13 and NMVTIS Report is on TAB15.

Please call if you have any questions: Rick – (805)218-0606.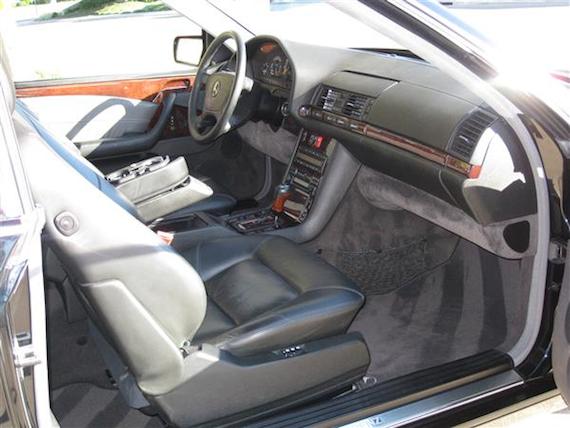 You would be hard pressed to find a C140 coupe these days breach $15,000. This car, even considering the mileage, will probably bring somewhere around $12,000 to $14,000, if the seller is lucky. Many of these large German sedans and coupes of this era that sold for over $100,000 have dropped to rock bottom lows in terms of value. Running costs are a big factor, as this V12 has individual ignition modules for each cylinder and put out a lot of heat in an engine bay more akin to housing a smaller V8. In addition, the amount of oil and fuel will be startling to those not familiar with running a high end exotic. That's before you get into the other complex systems and electrical items (which are numerous) that may go wrong over time. It's a tempting proposition to think you can get this much low mileage luxury on the cheap, but find a good mechanic and set aside a fund to keep something like this on the road.
-Paul