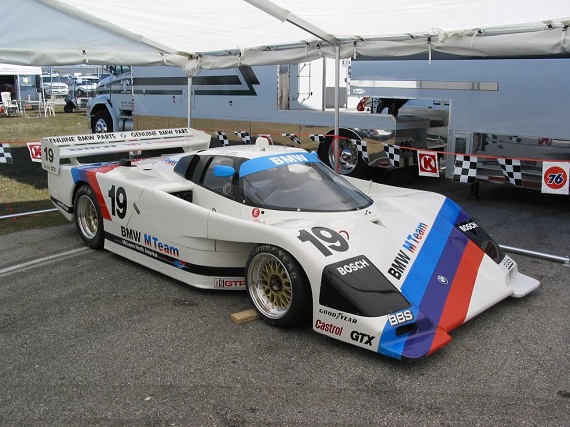 For German car fans, Porsche so defined endurance motorsports that BMWs serious efforts in the late 1970s and early 1980s often go overlooked. But if you really wanted to go racing with the big boys in the 1980s and the premium rides from Zuffenhausen were out of your reach, you might just have looked towards March engineering for the solution. March was cutting edge then, a staple in the 1970s F1 scene with some unorthodox designs. With the new prototype categories in the 1980s, March produced a series of prototypes that were developed out of a customer BMW M1 that March modified. After some development, the March 83G and later 86G proved not particularly competitive to the much more highly developed 956/962s, but did win the 1984 Daytona 24hrs with Andial Porsche power. BMW also signed up with March for a run at IMSA GTP with a development of the 320i Turbo Group 5 and Formula 1 engine producing up to a reported 800 horsepower. In qualifying trim for Formula 1, these M12/13 motors could twist around 1,400 horsepower out of that small displacement. With Formula 1 and sports car racing legends David Hobbs and John Watson amongst the ranks of drivers, it looked like a sure bet for some wins. It was for naught, though, as Porsche and later Nissan and Toyota dominated IMSA into the 1990s. BMWs efforts are nearly forgotten, and that spells value in the used prototype market today: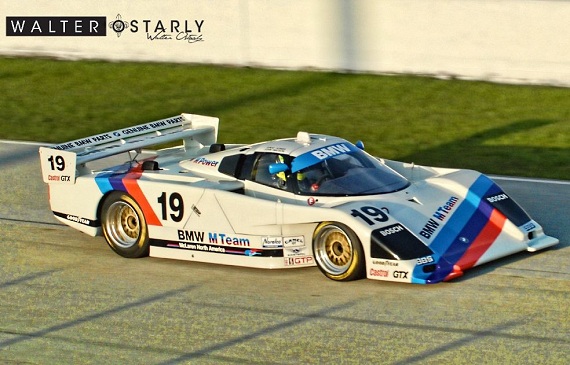 Year: 1986
Model: 86G
Engine: 2.0 liter turbocharged inline-4
Transmission: 5-speed manual
Mileage: N/A mi
Price: $450,000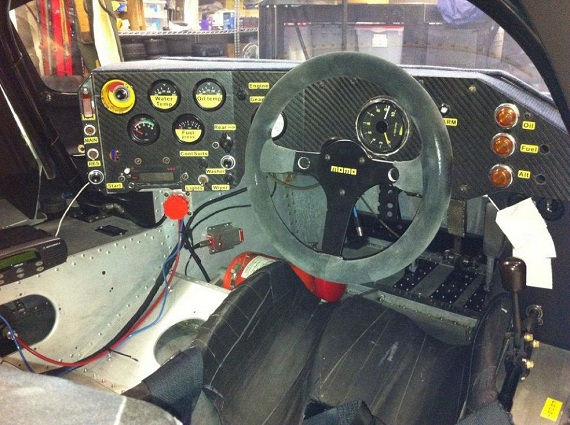 Description

This car is of an aluminum honeycomb monocoque construction with a fiberglass/kevlar body. It is powered by a BMW 2.0 liter turbo 4 cylinder that put out 800+race horse power in the day but is de- tuned to 700. March 86T gearbox which takes Hewland internals and gears. Car is as original as possible, Bosch Motronic ECU, mechanical/electronic injection, etc. A ground up restoration was done in 2003-4 by Metro Racing Systems. Only two hours max on chassis since restoration, engine has 20 minutes since PTG rebuild. Fuel cell and lap belts are out of date.
History
Six March 86G's were build for the BMW factory in 1986 using BMW's turbo 2.0 liter F1 engine. Only two BMW powered running examples remain. This is the #19 car of David Hobbs and John Watson. It ran eight races in the IMSA series with a best finish of 4th at Portland. The effort was cancelled at the end of that season.

Performance Data

Class: GTP
Weight: 1700 lbs

Engine

Engine Builder: Prototype Technology Group
Manufacturer: BMW
Type: 4 cylinder turbo
Displacement: 2.0 L
Horsepower: de-tuned to 700 hp
Induction: electronic/mechanical
Heads: Iron
Block: Iron
Valve Train: dual OHV
Clutch: AP
Total Time: 20 min

Fuel System

Fuel Cell
Manufacturer: ATL
Age: 10 yrs
Capacity: 35
Fuel Pump: Bosch
Fuel Type: 108 octane

Oil/Water System

Radiator: aluminum
Water Rad Location: mid car right
Water Pump: mechanical
Oil Cooler: yes
Oil Cooler Location: mid car left

Electrical System

Ignition: Bosch Motronic
Alternator: belt driven
Battery: dry cell

Transmission

Manfacturer: March
Type: 86T
Gears: Hewland
Shifter: 5 speed
Trans Cooler: yes, rear mounted

Rear End

Ratio: 9:31

Body

Construction: Fiberglass Kevlar
Color: white
Paint: PTG
Condition: very good

Chassis

Type: monocoque
Builder: March
Material: aluminum honeycomb
Finish: etched
Condition: very good
Front Suspension: wishbone, anodized, very good
Rear Suspension: wishbone, anodized. very good
Shocks: Penski
Steering: rack and pinion
Wheels: BBS
Tires: Goodyear

Interior

Material: aluminum
Fire System: LifeLine
Steering Wheel: MOMO
Condition: New restraints needed

Spares

2 sets of wheels
motor parts
1 ECU
water radiator
intercooler
and more…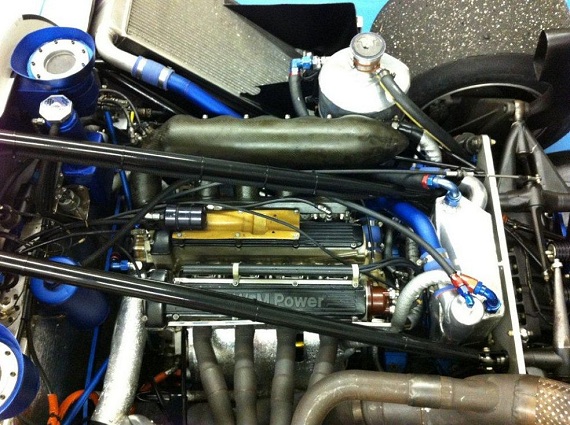 $450,000 sounds like a lot of money for an uncompetitive car, but this wouldn't likely get you a crashed 956 or 962. The 2.0 turbo is a pretty highly stressed motor but is capable, so plan on a pretty strong budget if you want to run this in anger. It would be very welcome in any Historic racing category, and one of the BMW March 86Gs even made the trip over to Goodwood Festival of Speed in the early 2000s. The restoration was completed about a decade ago but the car still looks quite stunning in period livery. If you want to stand out from the crowd and have some fun, this 86G would be the perfect fit for a 1980s BMW fan that has a cool 1/2 million burning a hole in their pocket!
-Carter