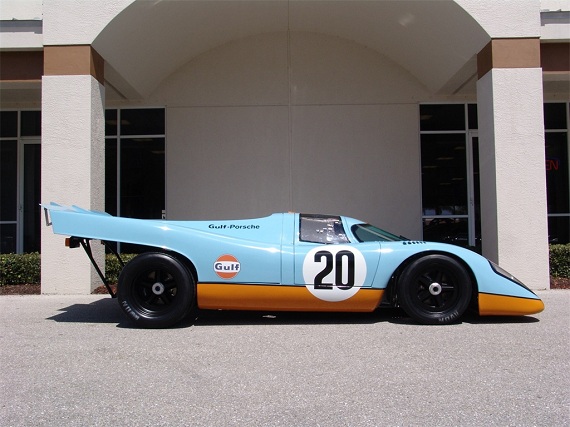 So last week I wrote up a Laser "917" replica that earned me no favor with anyone. Personally, at $14,000 I think that car was well built and would be a hoot to drive, but I also agreed that for $14,000 there are a lot of other cars I'd rather have. Why? Well, for one, the Laser didn't really recreate the magic shape of the 917 particularly well or gracefully. But as I mentioned in that post, with the explosion of used race car prices exacting replicas of the real multi-million dollar cars have popped up for sale. Costing less than a motor service on a real 917, you can buy one of these replicas and get the look and feel of Steve McQueen without all of the crashing and money. Well, at least the money part. Take a look at this ready to power rolling chassis by Race Car Replicas: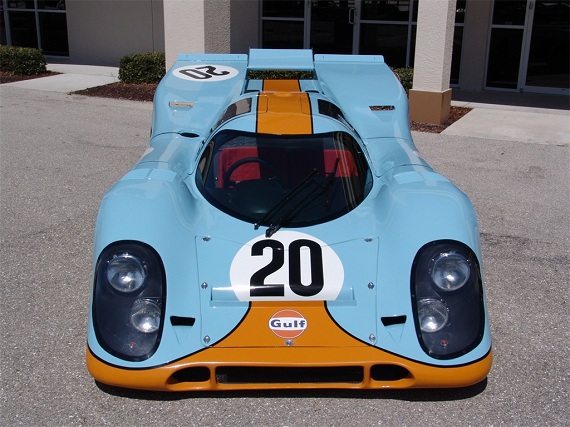 Year: 1970
Model: 917
Engine: None
Transmission: None
Mileage: 0 mi
Price: Reserve Auction, $50,000 starting bid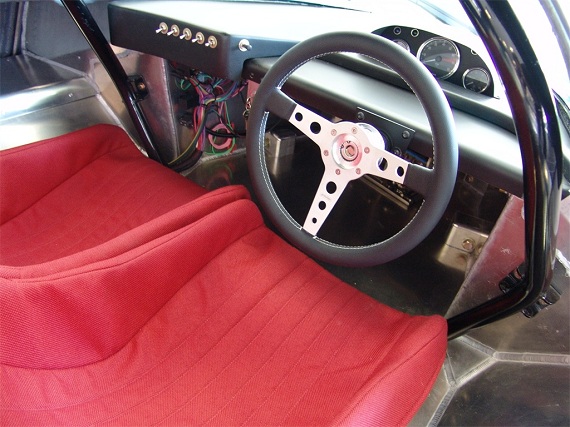 New On MSO
1970 RCR Porsche 917K
Authentic Body Replica

We are an authorized
RCR Dealer
This chassis is new and just arrived

The chassis is a combination of aluminum monocoque front section and tube for tube recreation of the rear. The chassis is designed to have a Porsche Flat-Six engine with a 930 gearbox. The famous Gulf Racing colors, stripes and roudels are painetd and clear coated over.
The suspension is proprietary RCR with billet uprights, pindrive hubs, 14″ rear wheels mounted with correct Avon tyres.

Porsche 917K History

The Porsche 917 is a racecar that gave Porsche its first overall wins at the 24 Hours of Le Mans in 1970 and 1971. The car was designed under the leadership of Piëch and Porsche chief engineer Helmuth Bott and powered by the Type 912 flat-12 engine of 4.5, 4.9 and 5 litres. The 917 was capable of a 0-62 mph (100 km/h) time of 2.3 seconds, 0–124 mph (200 km/h) in 5.3 seconds, and a top speed of over 240 mph (390 km/h). The 917 is one of the most iconic sports racing cars of all time, largely for its high speeds and high power outputs, and was made into a movie star by Steve McQueen in his 1971 film Le Mans.
If I had the budget to run a 911 race car, I'd rather run one of these all day long. Run a Porsche gearbox and motor and PCA will let you run it with the real deals. Sure, you won't likely be competitive unless you spend crazy money preparing it; I'd get a reliable 3.2 motor and 930 transmission to make it dependable, fun and powerful without going over the top. Or, if you want to be a little unconventional and tick some P-car fans off, throw a WRX turbo boxer in there to save some money. Either way it would be an entertaining ride!
If it were my money, as much as I love the gulf colors, I'd see if they could make one of the "Hippie" cars – I personally like the longtail purple and green, but martini stripes over the silver or white (that white car was the magnesium chassis car!) would be my second choice. How would you build this up?
-Carter