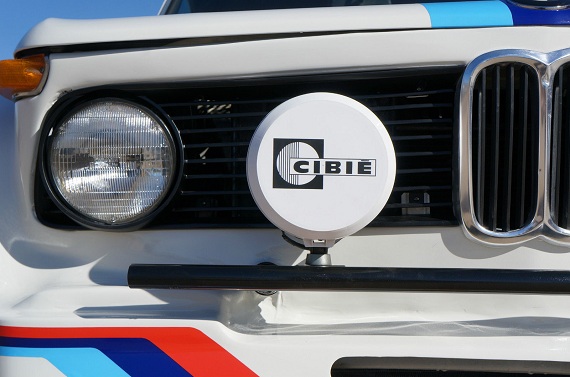 Two weeks ago I wrote up one of the coolest replicas on the market, a build your own 917K. Well, at least to me it's pretty cool, but not many people seemed to agree. Perhaps Porsche folks are a tad bit touchy about replicas, or perhaps it was a little too extreme for most tastes. In light of that, today I have something a little bit more "working man" but from the same era. Sticking with the tube-frame theme but going in a very different direction is today's silhouette 1969 2002, powered by a 5.0 liter Ford V8. Interested? Read on: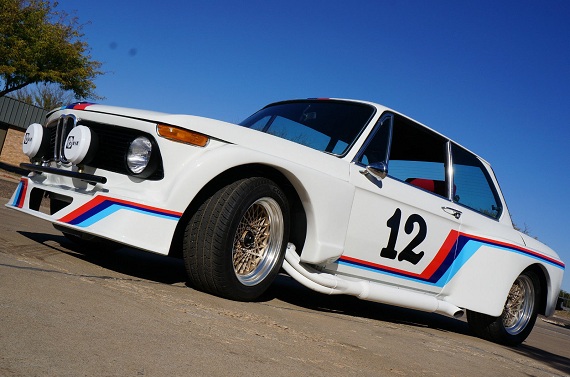 Year: 1969
Model: 2002
Engine: 5.0 liter V8
Transmission: 5-speed manual
Mileage: 30,398 miles
Price: Reserve Auction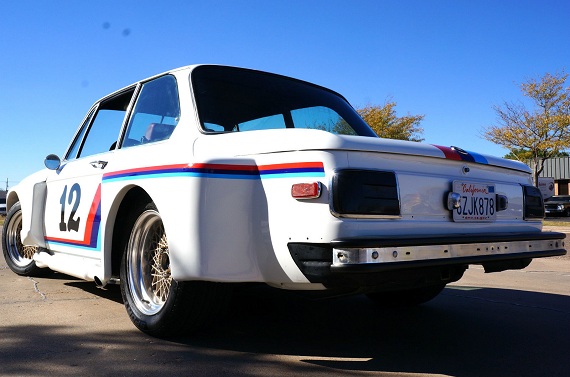 One-off Rally inspired Car
Titled as a 1969 BMW 2002

Built on a Cobra kit chassis VIN 1664243

This vehicle is anything but ordinary but guaranteed to out a smile on your face whenever you drive it. Built from the best of both worlds with a BMW 2002 body yet powered by a Ford 5.0L fuel injected engine shifted by a 5 speed. Just imagine taking a Cobra kit car with its tubular chassis, disc brakes, and mustang power plant and then positioning a BMW 2002 body reminiscent of the old rally cars on top.

This car is not for the purist but for the adrenaline junkie. With its lightweight body, powerful V8, suspension, and frame it feels like you are driving on rails. It has fiberglass flared fenders wrapped around its 16" wheels and tires. The more you look at this car, the more you will want to drive it and that I can tell you, is where the fun comes in. I have been around a lot of cars and to fully appreciate this car you need to drive it!!! Starts every time, run cool and is a blast to drive!

5.0L V8
5 Speed Transmission
Spectre Air Intake
New exterior paint
New Vinyl BMW racing style stripes
Front Disc Brakes
BBS style 16" Wheels
Copper P225/50 ZR16 Front
Cooper P245/50/ZR16 Rear
Sidepipes
New Aluminum trunk
Simpson drivers seatbelt
Aluminum Shifter knob
VDO Gauges
Victor Race style steering wheel
New Black Carpet
New Black Door Panels
New Black Headliner
New black Dash
Black BMW nose emblem
Cibie Fog lights
Aluminum rear bumper

Exterior: Freshly refinished in white paint with Vinyl BMW racing themed decals. It has fiberglass flared fenders and an aluminum trunk with zeus fittings. Glass is in good shape. Overall the exterior of this car has a great feel.

Interior: The interior has been finished with black carpet, dash and headliner with complimenting Red Recaro seats. It is very comfortable to ride in and will even house someone 6'5".

I can see this car being a weekend cruiser, to a rally driver, to a race car. This is a unique car and I recommend to anyone interested to ask away any questions to help you make your decision, as I am pretty sure this is the only car quite like this in existence.

Affordable option to stand out from the crowd and have fun doing it. Any questions please email.

About us: This vehicle is being listed by Classic Motor Cars and is located in Lubbock, Texas. We have photographed this car and take pride in describing cars, although if there are specific items you would like us to inspect please contact us before bidding. We have assisted in the sale of numerous celebrity and high profile vehicles including Bella's Truck from the movie "Twilight", The "Fast and Furious" S2000, The "Transformers" Sector 7 Sandrail and Charlie Sheen's Plymouth Fury to name a few. Please feel confident in our feedback, descriptions and the fact that people often write that my cars "Are better the described" This vehicle is being sold as is, where is with no warranty, expressed written or implied. The car will be sold with a Ca title. Miles are exempt due to age. The highest bidder after the reserve is met has entered into a binding contract and NO RENEGOTIATION of any type will take place. Pick up or shipping of the vehicle is a buyer's expense. A $500 non-refundable deposit must be paid within 48 hours of auction end with Wire-Transfer or via Pay Pal, Balance is due within 5 days of auction end by Certified funds or Wire-Transfer. Vehicle will not leave Lubbock, TX until ALL funds have cleared. No refunds, returns, etc. If you are planning on financing the vehicle, please arrange financing on this vehicle before bidding. Customers with zero, negative feedback, or less then 5 positive bid history must contact me prior to bidding or we reserve the right to cancel your bid. To maintain the integrity of the auction on such a high profile vehicle, we reserve the right to contact the high bidders and request contact information. I do report all fraudulent bidders to ebay. We reserve the right to re-list or sell the vehicle in the event of a non-paying bidder. Due to the collectible nature of this car there will be no Returns allowed. We also reserve the right to end the auction early.

Fees:
If buyer is outside of Texas a $50 documentation fee will be collected in addition to the sales price along with ADV tax (usually about $45) and a $15 temp plate fee. Documents will be faxed and signed and a drivers license copy will need to be sent over. For buyers in Texas the above applies, along with collection of registration and sales taxes per Texas laws.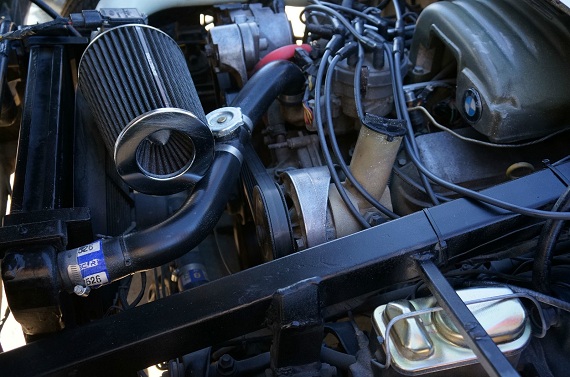 To me, this is great. I'm not sure if it's because it looks the part, or because it's so nontraditional. Part of me just loves ticking off the "everything must be as it came from the factory" folks and just doing something a little different. This is about as different as a 2002 gets, with crazy box flares that are extreme but don't look too out of place. I wish they had done a "roundie" body as I think it would look a little cleaner, but really appreciate the BMW race-inspired graphics, Cibie lights and gold BBS replicas. This car has just got to be a hoot to drive. The interior looks reasonably appointed and they even stuck a Roundel on the engine, just to stick it to the man. Short of a S54 swapped 02, there isn't much that's likely to keep up with this replicar in a straight line and it'd be sure to draw a crowd at your local meet, track day or fun rally. It probably wasn't a cheap build and I'd guess the reserve is at or over $20,000, but for that amount you could really show up the BMW crowd at your chosen event. Just be sure to do a burnout for me, if you please!
-Carter