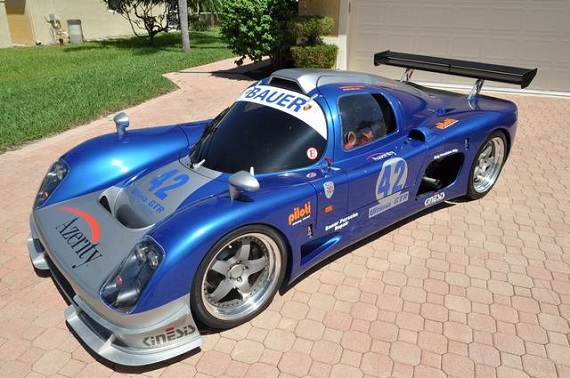 Let's be honest; racing – especially at a high level – isn't cheap. Heck, even running track days in a non-competition car isn't cheap. For those that go to track days, a cycle usually occurs; they buy a "fast" car, go to the track, and fairly quickly realize it's not as fast as they thought it was. Then years of modifying an inherently flawed chassis and ruining it occurs, until the owner has both a car which is no longer good on the road and which still isn't incredible on the track. Frustrated, they sell that car and buy a purpose-built race car for a large sum of money and proceed to blow everyone out of the water, causing the other trackphiles to modify their cars to keep up…you get the point. Now, enter the world of Porsches and you're taking already very fast cars and making them even faster – and much more expensive. Trick out a new GT3 and you're looking at a somewhat fragile car that will set you back $200,000. While it would undoubtedly be fast, it wouldn't be in the same league as today's purpose-built tube frame 600 horsepower monster – the Ultima GTR: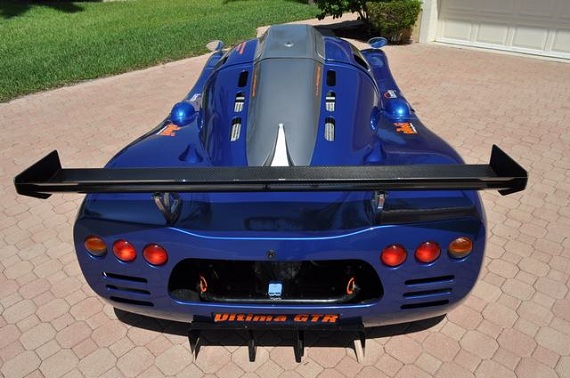 Year: N/A
Model: GTR
Engine: 3.5 liter twin-turbocharged flat-6
Transmission: 5-speed manual
Mileage: N/A mi
Price: $79,999 Buy It Now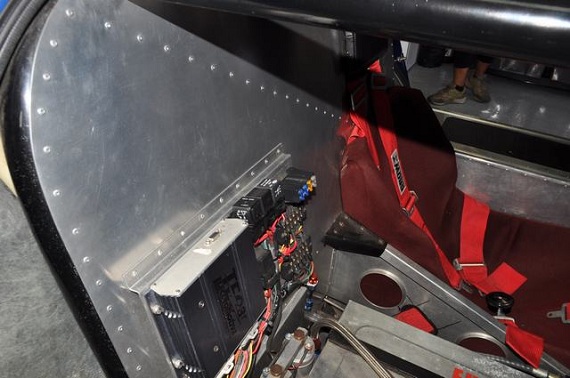 HIGH VELOCITY CLASSICS is proud to offer up for action this gorgeous to the point of drawing crowds and deep pocketed sponsors race car. This Porsche 962 look-a-like is just as mean as it is fast, just as fast as it looks and handles just as good as it looks – a racer's dream!

Fabricated by Miller Team Racing (MTR), this purpose built, full race version of the world famous Ultima GTR is powered by a (fresh) 3.5 liter twin-turbo Porsche pumping some 600 HP through a "bulletproof" Porsche 930 turbo transmission. Truly exotic performance – without the normal exotic maintenance cost … since the drive-train is all Porsche, it is easily serviceable by your local Porsche shop! With magnetic looks, blistering speed, go-cart type handling and dependable reliability, it includes driver aids such as full data acquisition and on-board video systems to provide invaluable assistance in optimizing your driving performance – and enjoyment!

Much less temperamental than a Ferrari or Lamborghini, far less expensive than a Saleen and faster than a Porsche CT x, this Ultima GTR Porsche will be a life changing experience – an epiphany of enjoyment! Approximately 200K has been invested in fabricating this Ultima GTR race car. You won't look back … except, perhaps to see your competition in the rear view LCD display!

600HP TWIN TURBO PORSCHE ENGINE!
Call Steve For More Info 561-436-3131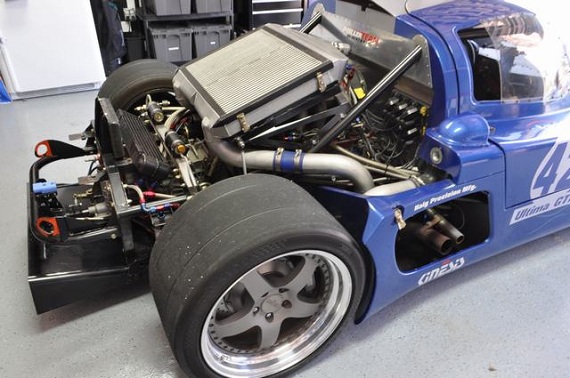 1900 lbs and 600 horsepower is pretty close to what the height of Group C was running. This car is fast. The only real problem is that this GTR isn't generating anywhere near the downforce of those cars, so you'll be using the brakes a lot more than Stuck and Bell were. Still, there's a top of the market suspension and a lot of tire on those trick Kenesis wheels to keep you connected to the road. With a Porsche twin turbo motor and 930 transaxle, depending on how lenient your local Porsche club is you may even be able to race this with the factory Porsches. For about the same money as a Lotus Exige S, this is a lot of car and cheap by Porsche standards. Put a factory 962 livery on it (Momo car, anyone? Or perhaps FATurbo Express?) and this car would really pop. So, you can justify this car as saving you money in the long run – keep that SLS, R8 or 911 Turbo as a street car and kick everyone's butt at the track in this!
-Carter