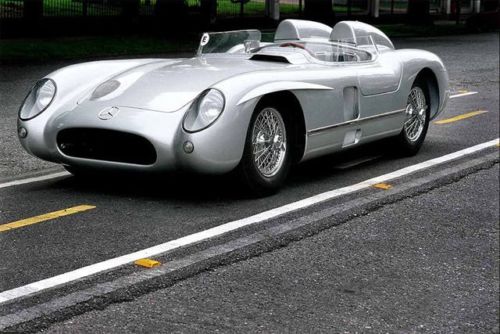 2014 was an important year for Mercedes-Benz as it saw them return to 1950s form as World Driver's and Constructor's Champion with Lewis Hamilton and the incredible W105. The utter dominance of the new Silver Arrows mimicked the victories of the cars for which it was a namesake; notably, the 1934-1939 W25-W139 Grand Prix cars. The team that developed out of the change in the rules in 1932-33 redefined motorsport and indeed what it meant to race. If you're a fan of modern Formula One, the blueprint was established here. Developed around brilliant designer Rudolf Uhlenhaut and team principal/public relations man Alfred Neubauer, the original Silver Arrows were only matched by their countrymen from Auto Union briefly and were overall much more successful than the other German firm. After the war, the dominance displayed by the German team returned with nearly the same lineup, and as today Mercedes-Benz sought to dominate not only the new Formula One series but also sports car racing. The car that was developed – the W196 – did just that, winning the driver's championship with Fangio in both 1954 and 1955. While the 1955 season would ultimately see the withdrawal of Mercedes-Benz for many generations, Uhlenhaut utilized the W196 platform to also win at sports car racing. The famed 300SLR was developed and while it looked much like a stylized road going W198 300SL, the truth was that underneath it was really a Formula One car with headlights and two seats instead of just one. Famously, Sir Stirling Moss won the Mille Miglia in W196S 300SLR "722" – his starting time in the race, but a number that still holds weight in today's world and lent its name to several iterations of the new McLaren SLR. The influence of these cars is undeniable; the modern day McLaren SLR and Mercedes-Benz AMG SLS are Only a handful of original W196Ss were made, and all are effectively priceless – a prime territory, then, for replicas: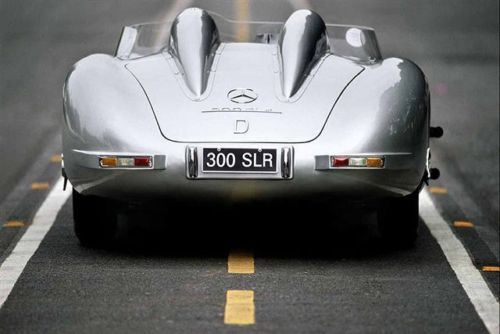 Year: 1954
Model: 300SLR
Engine: Not Listed
Transmission: 4-speed manual
Mileage: Not Listed
Price: $485,000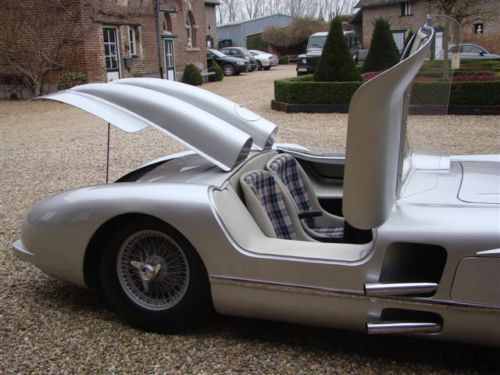 Mercedes 300 SLR

Recreation !

Full aluminium body

Perfect replica in every detail

Registered as a Mercedes 1954

6 cylinder engine transformed in a 8 cylinder lookalike

Was build by Bucci in Argentina

5 cars in total build

Car is momentarily in Europe

If you have any questions please do give us a call !

Thanks for checking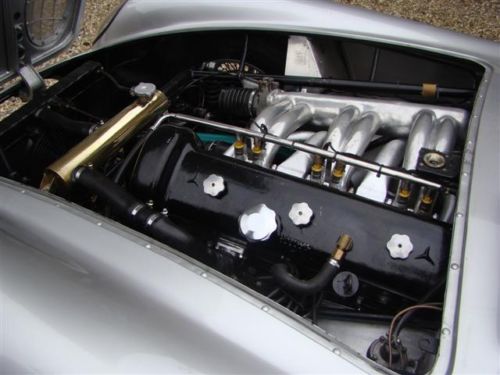 Mercedes-Benz has actively sought and destroyed many replicas and manufacturers of replicas before, so it's rare to find legitimate and accurate copies. This one's builder also has an interesting history; Clemar Bucci was himself a Formula One driver from Argentina and a contemporary of Fangio and the Silver Arrows. Ultimately he proved unsuccessful as a racing driver, but his exacting replicas of the 300SLR are certainly impressive. There are obviously details that aren't original – such as the engine – but the overall build is fairly convincing and impressive. The 300SLR's career was short and brilliant – but it was also the car that led to Mercedes-Benz withdrawing for decades from motorsport. One of the most famous cars in the racing world, the mystique surrounding the supremacy of the three-pointed star means it is incredibly valuable as well. Does that make the replica worth half a million dollars? For the right individual, it just might, as I've seen Ferrari-based GTO and Testarossa replicas go for similar amounts. These hand-crafted replicas are usually appreciated and warmly embraced by enthusiasts – and this looks to be one of the best.
-Carter