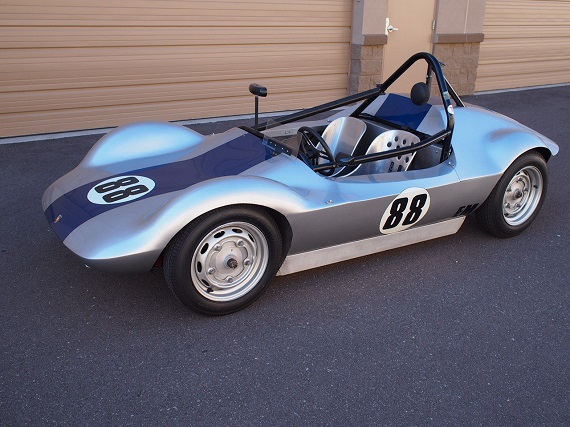 Entering the world of historic racing in general is not something that can be terribly easily achieved, but when you start talking about historic Porsches the dollar signs start increasing rapidly. To race a historic 956 or 962, for example, one reputable Porsche shop quoted me on the order of $5,000 – $6,000 an hour once you factor in crew, tires, brakes, race fuel and rebuilds. That, of course, doesn't include the purchase price of the car which can easily exceed a million dollars – even for a non-winning chassis. Okay, so not everyone races Group C cars, but even 911s, 912s and 914-6s can be expensive to run competitively – and are increasingly expensive to purchase. One way to step a bit outside of the normal Porsche mold, then, is to look for the many privateer special race cars that were built in the 1960s, such as this DKW/Porsche hybrid "TM Special":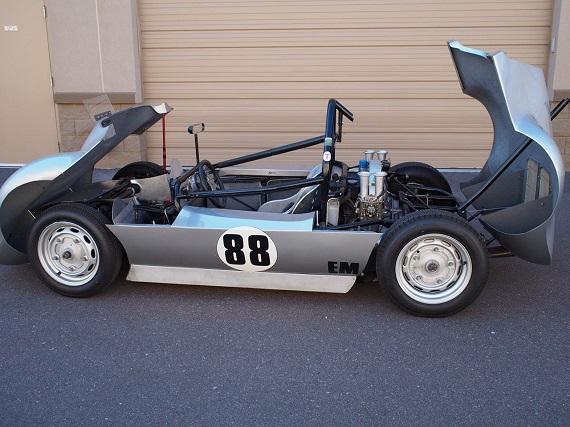 Year: 1963
Model: TM Special
Engine: 1.6? liter flat-4
Transmission: 4-speed manual
Mileage: Not Listed
Price: Reserve Auction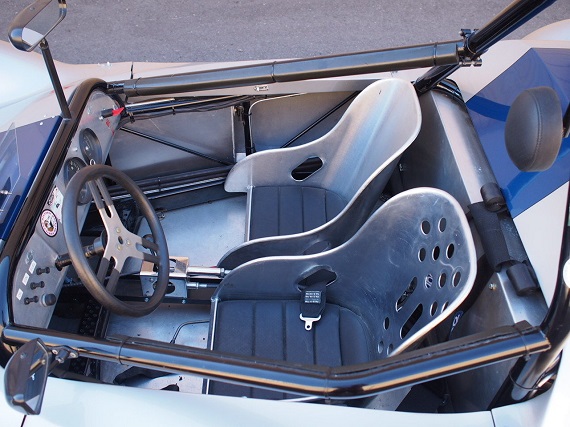 1963 Porsche TM Special Race Car

1963 home built SCCA racecar, DKW chassis, Porsche power, Centaur fiberglass body. Excellent F modified and H modified period history with an extensive collection of period articles, photos and trophies.

Purchased in 2004 from the original owner/builder via a dealer. No-expense spared restoration by vintage Porsche specialists, Emory Motorsports.

Based on a DKW Junior chassis – a small early 1960's sedan manufactured by Auto Union, the predecessor to Audi Cars. The DKW Junior was small, lightweight and had inboard front brakes.

In the TM Special, the front suspension remains largely DKW, incorporating Porsche 356 drum brakes. A rear sub-frame was designed and built for the mid-engine layout. The rear suspension was taken from a 356 and used VW Transporter brakes. Centaur, a small racing shop in Detroit, supplied the fiberglass body kits.

Curtis Thews, the original owner and builder was a VW/Porsche dealer and had access Porsche racing parts. He bought a pair of brand-new 1600cc Porsche Type 692 four-cam Carrera engines. To comply with H/Modified, (for under 850cc engines), he made one of his Carrera fours into a Carrera two. Removing one pair of opposing pistons and rods, machining special caps to block the appropriate oil passages in the crankshaft, blanking off the empty cylinders, removing lobes from two camshafts, and the no-longer-necessary valve train parts, he created a very effective four-cam twin of just under 800cc. Then he went racing. Not just in H/Modified with the twin, but in F, by swapping out the smaller motor and installing the 1600cc Porsche four-cylinder overnight. There is NOT a four-cam motor included in this auction (motor details below).

The TM Special enjoyed great success while racing across the Midwest. However, as time went on and new lighter cars came on the scene, it proved too heavy to be a consistent winner in H/Modified. In later years, a six cylinder 911 motor was installed and the car raced and won in autocross.

The car has only been raced three times since it's 2004-2006 restoration and still looks 100% clean and fresh. The restoration included a complete frame check, repairs and paint. Fiberglass repairs and paint to the body. All mechanical systems were checked, rebuilt and improved for safety as needed. New Koni shocks were installed up front, with Koni coil-overs in the rear, new brakes, rebuilt transmission and a new stronger roll bar was fabricated.

The car is fitted with a 100% fresh, zero hour, flat-four push rod engine prepared by Tim Morris at German Master Tech in Oregon. It incorporates a Porsche 912 case and heads, Shasta pistons, and a Neutek cam.

The car was featured in the November 2008 issue of Excellence Magazine.

The car starts and runs fine, but it has not been on the track since 2008 and it is recommended that the new owner have a professional race preparation shop go through the car prior to the first track outing. The tires are at least 6 years old, they show plenty of tread, but new tires are recommended before taking the car to the track.

The TM Special is available for inspection in Scottsdale, Arizona (stored in an air-conditioned shop). The car is sold on bill of sale only, there is no title and the car is not street legal. The reserve price is less than 50% of the cost to restore this car!

Buyer is responsible for local pick-up, or all shipping costs. Buyer to arrange shipping.

A $1,000 deposit via Paypal within 24 hours of auction close and the balance is due within 7 days via wire transfer only.

I'm happy to answer any questions. Mark, 480-455-0574 mountain time zone.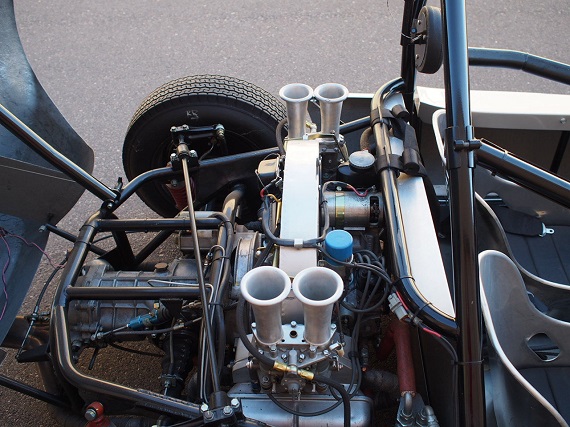 I recently caught a rerun of a special hillclimb Porsche/Volkswagen featured on Chasing Classic Cars; like that model, this car had some serious history and a very special engine at one point. The 4-cam Carrera motors alone are now worth serious money, and it would be very interesting to know what became of the 4-cam twin that was created for this car. However, as it sits it's a very affordable and quite neat racer with plenty of proper Porsche parts; just the less exotic type. It's not clear exactly what the displacement on the engine is but a few quick calls could probably sort that out; otherwise, the pure and light design of the build is awesome to behold. This is the type of car that could get you into just about any classic Porsche meet and with a Porsche-derived engine and transmission, you'd even be eligible to race in PCA if you were so motivated. Currently the bidding is in the high teens which is likely much less than the restoration and rebuild cost, hence the reserve is still on. Despite that, I'd expect that reserve is set significantly lower than the entry price on many historic Porsches, and this would be one neat bit of unique kit to go racing in!
-Carter