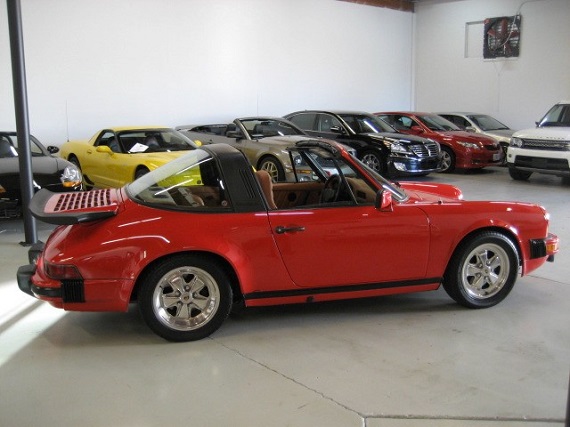 This is not déjà vu. Last week we featured this Guards Red 911SC Targa mostly to highlight an available option for those looking for a good quality driver and/or their first opportunity to try out a 911 without breaking the bank. The car we see here, an India Red 1983 Porsche 911SC Targa with 85,667 miles on it, falls into a similar category. The 1983 911SC generally is a good bet for those looking for value as it's the last year prior to the introduction of the 3.2 Carrera, which tends to command a slight premium, so you get the most 911SC for your buck. This one is also helped by having my personal favorite interior: Cork Leather.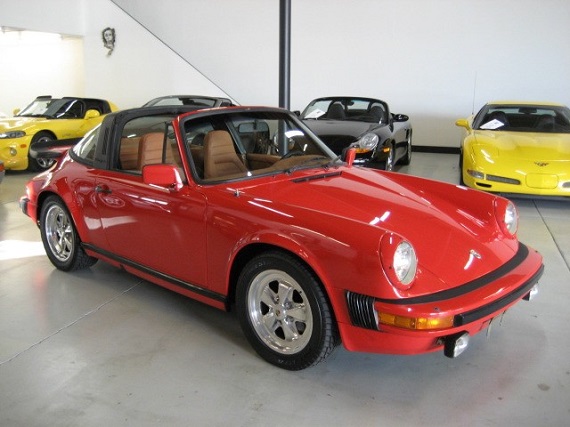 Year: 1983
Model: 911SC Targa
Engine: 3.0 liter flat-6
Transmission: 5-speed manual
Mileage: 85,667 mi
Price: $31,995 Buy It Now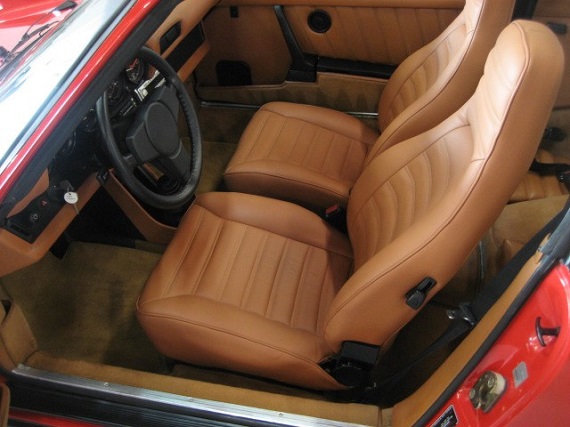 Beautiful 83 911SC Targa in Indischrot (India Red) with Cork Full Leather Interior, same owner last 8 years, older paint restoration that still shows too nicely for it's age to do over yet, has it's share of small blemishes, scratches, chips, couple of door dings, but overall still looks good. Probably one of the best driving 83's we have seen, no doubt the result of recent engine rebuild to the tune of appx $7k just completed. Full Leather interior, Front Seats and Leather Dash just recovered using correct materials from Germany in 2010 for another $3,700 worth, Leather dash recovered, not replaced, so looks good, but not perfect. Targa top still in very nice condition, Polished Fuchs. Will make an excellent driver, you would spend a small fortune to get one to this point, with only 85k miles, originally a California car. Carfax Certified, has it's Owners Manual, Service book with stamps, Original Tool kit, Pump, etc. Truly an outstanding Targa buy!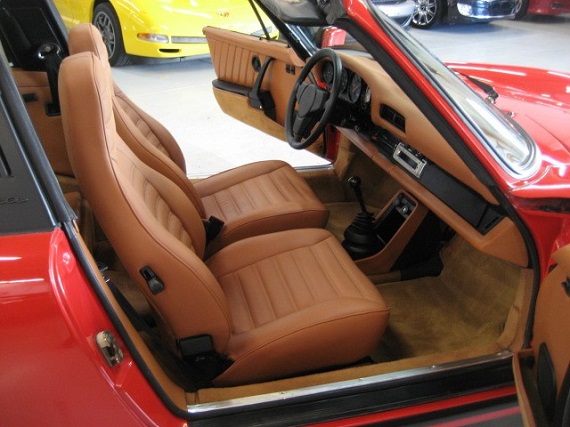 Not everything is aesthetically perfect about this Targa, but the overall condition appears quite good. I could do without the polished Fuchs wheels and while I love the whale tail on a Coupe, I've never really enjoyed one on a Targa. Those are minor niggles though and shouldn't detract from the general quality of this 911SC. Last week's Targa sold for $25,000 and while that is higher than where I would have expected it does fit in with the general trend upwards for these cars. Given the better originality, lower mileage, and slightly newer model we see here I would suspect that, assuming good mechanical condition, the $32K asking price stands as quite reasonable and this Targa should have a good chance of increasing in value to some degree with time. That would make this an especially attractive option for those hoping to see what the 911 fuss is all about. Buy it, drive it and enjoy it, and then when it's time for something a little more special, sell it for a decent return.
-Rob