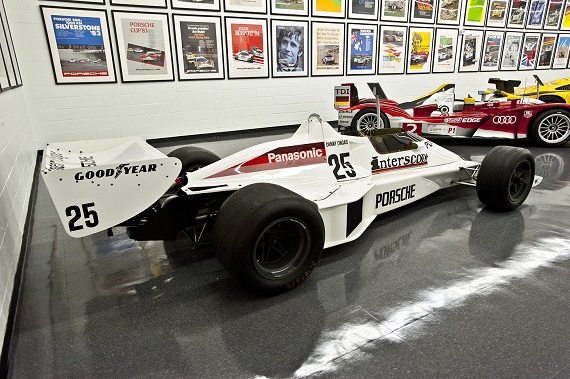 Most younger readers won't immediately think any of the German marques were well established in single seaters prior to recent Mercedes-Benz domination in Formula 1. And to be fair, as individual manufacturers that is nearly the case, although Porsche did develop a pretty impressive single race winner in the flat-8 804 of 1962. And, let's not forget that it was both Mercedes-Benz and Auto Union that had really spurred the development of modern single-seat racing in the pre-War Silver Arrows. But far more prevalent has been German participation in single-seater construction as engine providers. From Volkswagen's spec racers right through the mighty screaming Williams BMW V10s, there's a long and storied history of German power. But oval racing? That's another story, right? Well, actually the Germans have been there right along, too – with Mercedes-Benz taking part in the inaugural Indy 500 through the mega-dominant Ilmore Penske PC-23. Porsche, too, has been tied with the Indy 500, running turbocharged V8s in March chassis in the late 1980s. But the more interesting story was the car that never ran – the 935-powered Parnelli/Interscope Racing entry from 1980: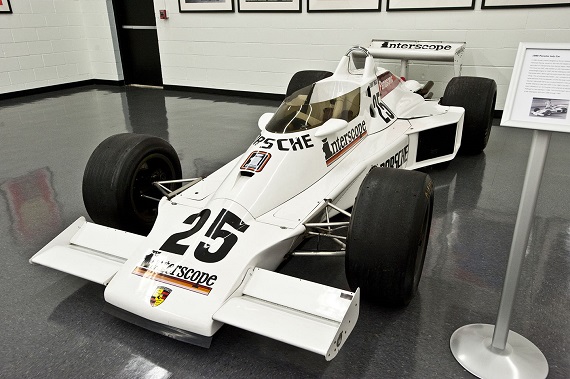 Year: 1980
Model: Parnelli Interscope Porsche Indy Car
Engine: 2.65 liter turbocharged flat-6
Transmission: 4-speed manual
Mileage: Not Listed
Price: $599,000 Buy It Now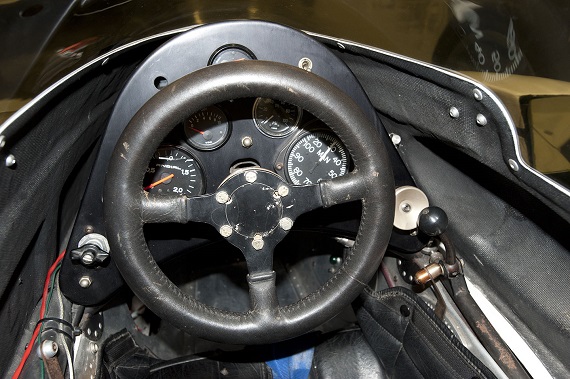 The 1980 Parnelli Chassis was designed by Roman Slobodynskj, and was chosen as the base to develop an indy car by Interscope Racing. Owner Ted Field needed something that was going to beat the competition so he turned to Porsche to develop an engine and collaborate in the development of the car. Porsche took the Flat six cylinder boxer engine from the 935 chassis used in endurance racing all over the world, including a 24 hour Daytona victory in 1979. To push the engine further Porsche water cooled the cylinder heads while keeping the cylinders air cooled for weight savings. The cylinder heads were electro beam welded to the cylinder to achieve extremely high boost pressure. With a KKK turbocharger thrown on for good measure now that the engine could handle high boost pressures. Combining a proven chassis with an improved version of a 935 engine, Porsche and Interscope had the car they believed they needed to win the Indy 500. This car was tested extensively at the Ontario Motor Speedway in California, which is almost identical to the Indianapolis track, and reportedly broke several track records. These tests were only witnessed by driver Danny Ongais, owner Ted Field, and Porsche as well as Interscope engineers. It turns out the results of the testing were too promising, with racing superstar A.J. Foyt using his influence to persuade the USAC to lower the boost levels for Porsche. Despite protest from Interscope and Porsche Motorsport eventually the USAC board of directors caved in to the pressure put on by Foyt, and Porsche was forced to lower the intake pressure to fourty-eight inches of mercury, drastically decreasing the output. With the race only a month away and the restrictions making the car subpar to the competition, Porsche and Interscope threw in the towel for the 1980 race. While this specimen never participated in a race, it's power plant became the basis for the 956 and 962 engines. Following its nearly legendary racing career chassis 31 was sold to Wayne Jackson in the 1990s. Afterwards a 100 point restoration was undertaken by Gunnar Racing. The Drendel Family added this piece of history to their collection where it remained for a number of years. In March of 2012 G&W Motorwerks purchased the car from the Drendel Family, until it wound up being cared for by Champion Porsche.

Aluminum Monocoque Frame

4 Speed Manual

950 kg / 2095 lbs

Mid Engine

Rear Wheel Drive

2.65 Liter Flat Six with single KKK Turbocharger (water cooled cylinder heads, air cooled cylinders, four valves per cylinder)

3.6 in x 2.6 in Bore x Stroke

9.0:1 Compression Ratio

630 Horsepower @ 9000 rpm

410 ft lbs @ 6400 rpm

Vented Disc Brakes

For any and all inquiries please contact Thad Jones.

Email: thadj@champion-motors.com

Phone: (954)482-2817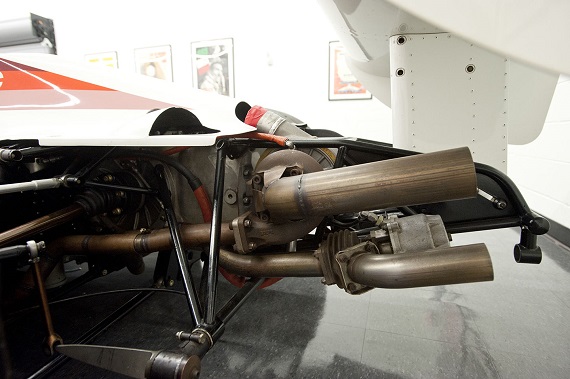 The half-air cooled flat-6 would be most successful in the prototype Group C entrants, but it could have also been the champion at Indy. So flexible and dominant was that turbocharged flat-6 that it appeared everywhere – even the Goodyear Blimp carried Porsche turbocharged flat-6 motors for a while. Had the car been allowed to run at full chat, it would have been interesting to see if the further development of the flat-6 turbo in Indy would have continued rather than the later swap to V8 cars that had many teething problems and never quite caught on. As with all old racers, lovely details abound from the slanted pedals to the riveted aluminum and turbo components hanging like a pendulum far out the back. Few are likely to be interested in this car, but at about 1/4 the going rate of a decent 956/962 these days, it's not a bad potential investment and bit of history. It would certainly gain you access to events such as Rennsport Reunion and perhaps even Goodwood; if your pockets are deep enough to contemplate a cool $600,000 for a defunct racer, then the trip across the Atlantic is a cup of tea.
-Carter