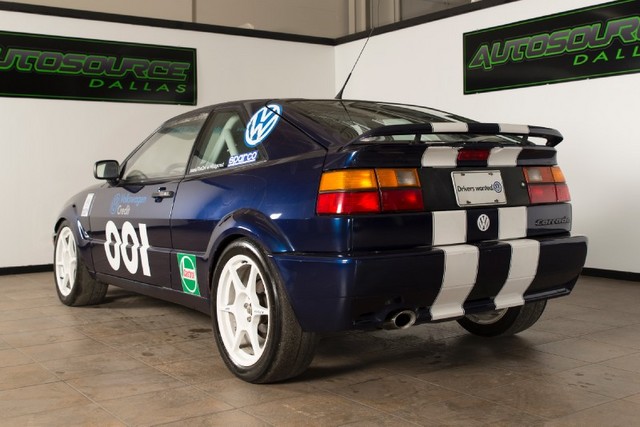 For a long time, enthusiasts have claimed that you need to have rear wheel drive to enjoy a car's dynamic abilities or have a successful race car. However, while limited in their application, front-drivers have a very long and successful track record dating back to the 1960s. Let's not forget the Mini, SAABs and even some early Audi rally efforts which used front-drive platforms and were winners. In touring cars, Audi ran Coupe GTs and front-drive 4000s in Group 5 and later Volkswagen took the idea of the performance hatchback to their Golf platform in the GTi. Wildly popular as a budget racer since new, the Golf's basic layout and platform evolved into the Volkswagen coupes – both Scirocco and later Corrado. While the early Sciroccos also gained much success in SCCA racing in the 1970s and early 1980s, the Corrado introduced a new level of performance with the VR6 engine. While the torque-laden application would seem on the surface to be a bad match for a front driver, the Corrado when properly set up is truly an impressive car and massively quick – a great alternative to the E36 chassis, for example: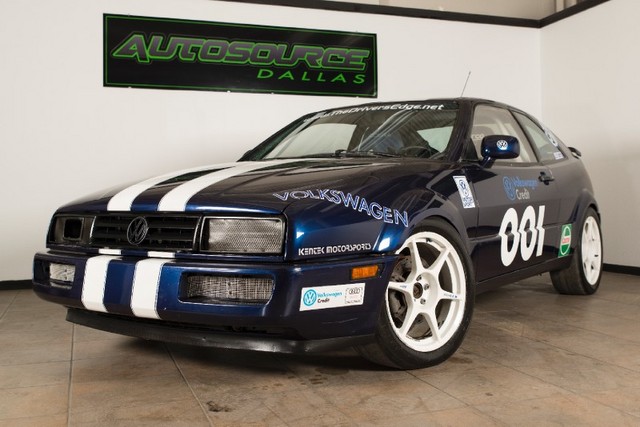 Year: 1992
Model: Corrado SLC VR6
Engine: 2.8 liter narrow-angle VR6
Transmission: 5-speed manual
Mileage: 77,923 mi
Price: $6,888 Buy It Now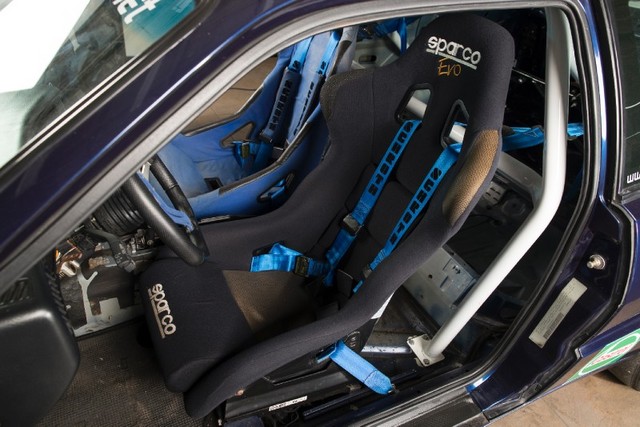 1992 Volkswagen Corrado SLC

1992 VW CORRADO

DARK BLUE ON BLACK

2.8L 6cyl!

MANUAL TRANSMISSION!

INTRAX COILOVERS!

NEUSPEED SWAYBARS!

NEUSPEED STRUT BRACES!

17″ KOSEI K1 WHEELS!

KUMHO ECSTA V710 TIRES!

CAT/SUITCASE/MID MUFFLER DELETE!

P-FLOW AIR FILTER!

SCHROTH HARNESSES!

SPARCO EVO SEAT (DRIVER)!

COBRA PASSENGER SEAT!

MOMO TREK STEERING WHEEL!

MOMO AIR LEATHER SHIFT KNOB!

BOLT ON AUTOPOWER ROLL BAR!

TDI RING AND PINION!

CLUTCHMASTERS STAGE 2 CLUTCH!

LIGHTENED FLYWHEEL!

APPROX 2500# RACE WEIGHT!

TEXAS CAR ALL ITS LIFE!

OWNED BY DRIVING INSTRUCTOR!

This car is a MUST SEE!! If you are considering a VW CORRADO, CALL NOW FOR ADDITIONAL INFORMATION!

LOOK UP REVIEWS ABOUT US ON DEALERRATER.COM

Contact Oscar @ 214.454.2148 Or email Oscar@autosourcedallas.net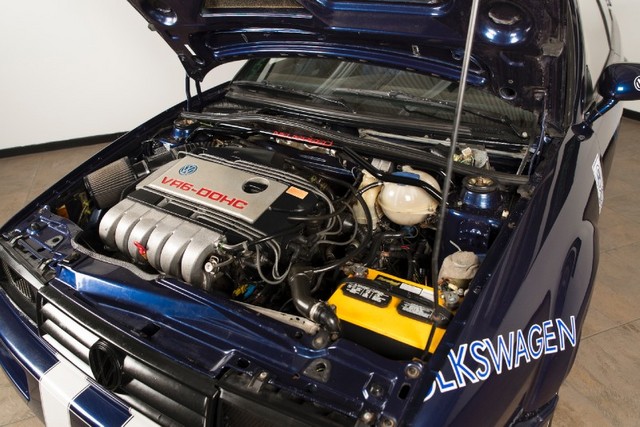 This car appears very well presented. I love the Shelby-esque color pallet, and overall the car presents much better than most stripped out track cars. As a budget proposition, it's hard to go wrong here – you could easily spend a few thousand dollars prepping a car for the track, but having a dedicated track car like this really transforms the driving experience. Obviously, it also comes with drawbacks – you'll need a trailer and tow vehicle, for example. But strip the weight out, dial in the suspension and hold on – these Corrados will absolutely stun you with their performance. Often overlooked in favor of the E36, this is really a great alternative that can be had on a budget and offers you something a bit different than the norm!
-Carter