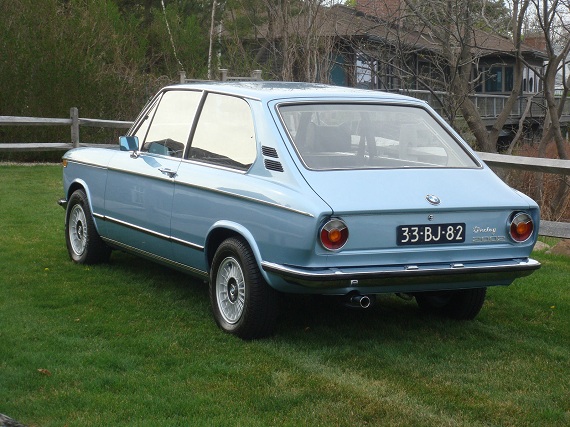 The stunning 1974 Fjord Blue 2002 Touring, reportedly built for a BMW executive with some rare options like the unique sliding roof, has reappeared on eBay. The reserve is on and the auction has garnered no bids at a $25,000 opening price. While that's pretty steep for a 2002, this is certainly one of the most special models that is out there. What do you think it's worth?
The below post originally appeared on our site May 8 2014: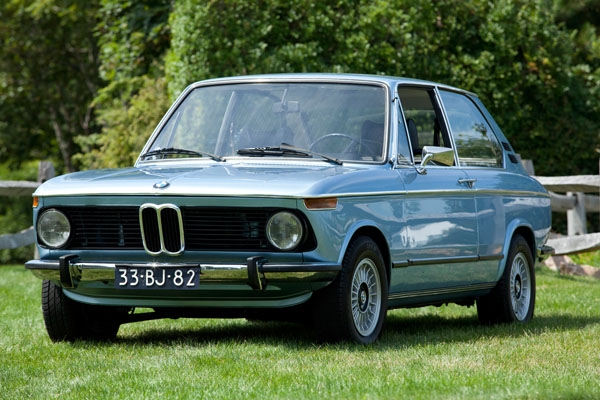 If you've missed the most recent bandwagon, it's been firmly hitched to the back of the E30 Touring. Recently these cars passed the magical "25 Year" importation ban and have begun flooding the market. The reason is simple; they haven't previously been available here, the E30 market is red hot, and they're relatively dirt cheap in Europe. But if you really want to show up those bandwagon-jumping E30 hispters at the local show, why not look towards the original Touring – the 2000/2002. Available only for a short run between 1971 and 1974, it ran the full production line in engines minus the turbo; the most valuable examples are clean tii versions or the ultra-rare Alpina variants, but a nice clean example of any shows just what a neat design it was: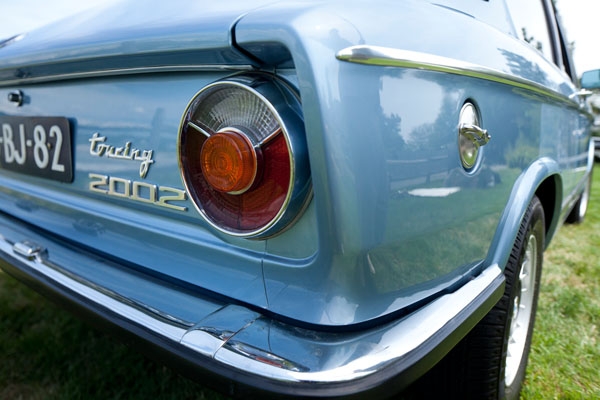 Year: 1974
Model: 2002 Touring
Engine: 2.0 liter inline-4
Transmission: 4-speed manual
Mileage: 61,042
Price: Reserve Auction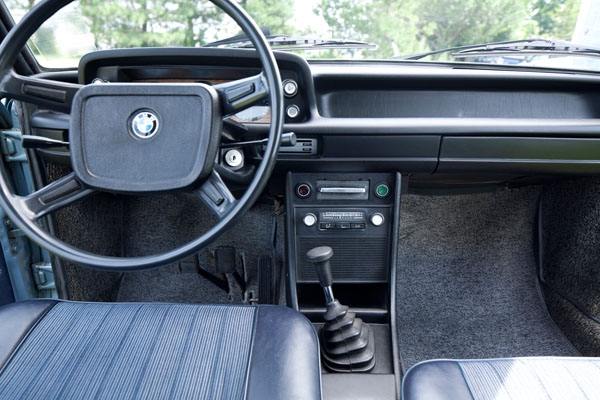 RARE OPPORTUNITY

1974 BMW 2002 Touring matching numbers car
Built exclusively for the European Market
Original and extremely well preserved interior
Original sheet metal
Pristine condition with one recent re-spray since new in original Fjord Blue
Recently on display at the "BMW, The Ultimate Driving Machine" exhibit at the Saratoga Automobile Museum
Winner of Best in class at Misselwood Concours D'elegance
Well documented and sorted
Engine compression test equal on all 4 cylinders
3 Door Hatchback Coupe

BMW 2000 / 2002 "Touring" Three-Door Sports Coupés. The BMW "New Class" 1600 / 2000 / 2002 is one of BMW's most famous automobile model lines, whose popularity established the company's reputation for compact sports sedans. The various models were all powered by BMW's famous and highly advanced "MI0" SOHC 4-cylinder engine designed by noted engineer and race driver Baron Alex von Falkenhausen. The M10 motor was originally designed with a 1.5-liter displacement, but with capacity for a displacement increase to 2.0 liters (1990 cc),as it was in the 2000/2002 models. In the "tii" configuration ("Touring International Injected") the engine was fed by Kugelfischer mechanical fuel injection,producing 130 bhp.

Designed for sport. Over and above its free-revving aluminum engine, the 2000/2002 boasted a highly advanced fully independent suspension with MacPherson struts in front, efficient front disc brakes, and an airy high-visibility interior with thin pillars that gave rise to the term "greenhouse" passenger cabin.

The Italian-designed "Touring" variant. Not to be confused with the "tii" engine designation, BMW's three-door 2000 / 2002 "Touring" model was designed by the famous Giovanni Michelotti of Italy. Made only for the European market and never imported to the USA, 25,827 units of this handsomely styled European-spec sports coupé were produced from 1971 to 1974.

Volante Classics currently has two very attractive examples of BMW 2000/2002 "Touring" sports coupés for sale, both imported from the Netherlands, shown here. Each car is in beautiful condition and quite collectable. Regarding the mileage for each of these cars, it is important to note that BMWs (as with many other cars of this period) were fitted with odometers that only displayed five digits. After 99,999 miles (or kilometers) were covered, the odometer would roll over back to "00000" and begin recording the second 100,000 units.

Please call us at (978) 447-1669 for pricing information.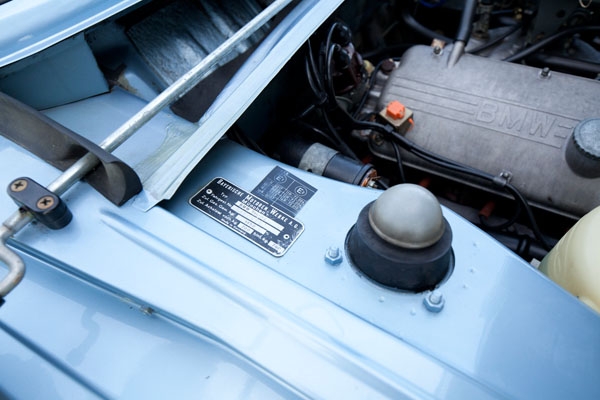 Details are a bit scarce on this example, but the fact that it's been included in BMW museum displays and won shows probably points towards its overall condition. If you're interested in a top notch show car with unique lines, this is it; it's not a car you'd jump in and drive, but with the collect-ability of early BMWs continuing to increase, we're seeing the "E30 effect" spill over towards bookend models as speculation grows on what will be the next hot model. For some time, clean Tourings have demanded a premium and I'd expect the premium on this particular example is fairly high; but you can get into a 2002 Touring for less than you'd probably expect; there's another clean example of a 2000 Touring on the BMWCCA classifieds for just over $20,000. For that amount, you'd get a really third rate E30 M3, or a very nice example of a collectable car that would add some credibility to those "Respect Your Elders" stickers the E30 crowd loves to flaunt.
-Carter