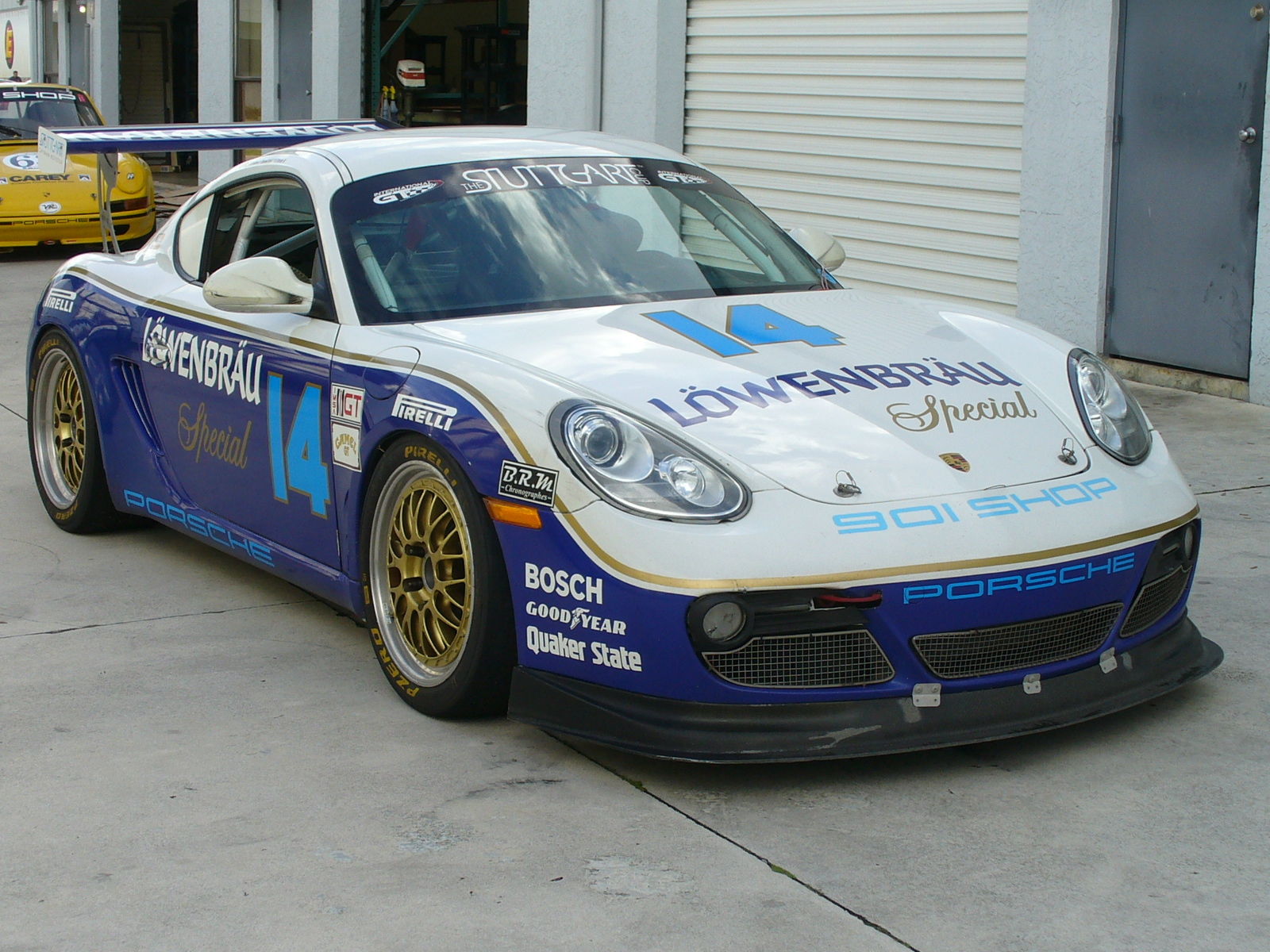 Porsche history has always been intrinsically linked with racing since before they were even a company. From Mercedes-Benz to Auto Union and later Cisitalia, Porsche offered world-beating designs prior to establishment of its own independent racing heritage. Since the 1950s, they've never looked back, and every successive generation has their own legends that were born. For my father, it was the 908 and 917, while I grew up with the turbocharged whistle of the 956 and 962 dominating race tracks. To capitalize on this nostalgia, coupled with more gentleman drivers heading to the track every weekend than there ever have been, Porsche's lineup has increasingly focused on track-biased cars. But that hasn't stopped some from going a few steps further, and Napelton Porsche launched an interesting idea just before the turn of the decade.
Why not create a race series of equal cars, slap historic liveries on them, and hit the track? The Interseries was just that, with door to door action pitting the iconic color combinations of Porsche history at the hands of mere mortals. From the Salzburg 917 that first took Porsche to the Le Mans title to the unmistakable Rothmans colors, each of these cars wore a bit of what made the marque a legend for so many people. Everyone has their favorite design, so this series offered Porschephiles a veritable cornucopia of visual pleasure. Today, one of these cars has come up for sale: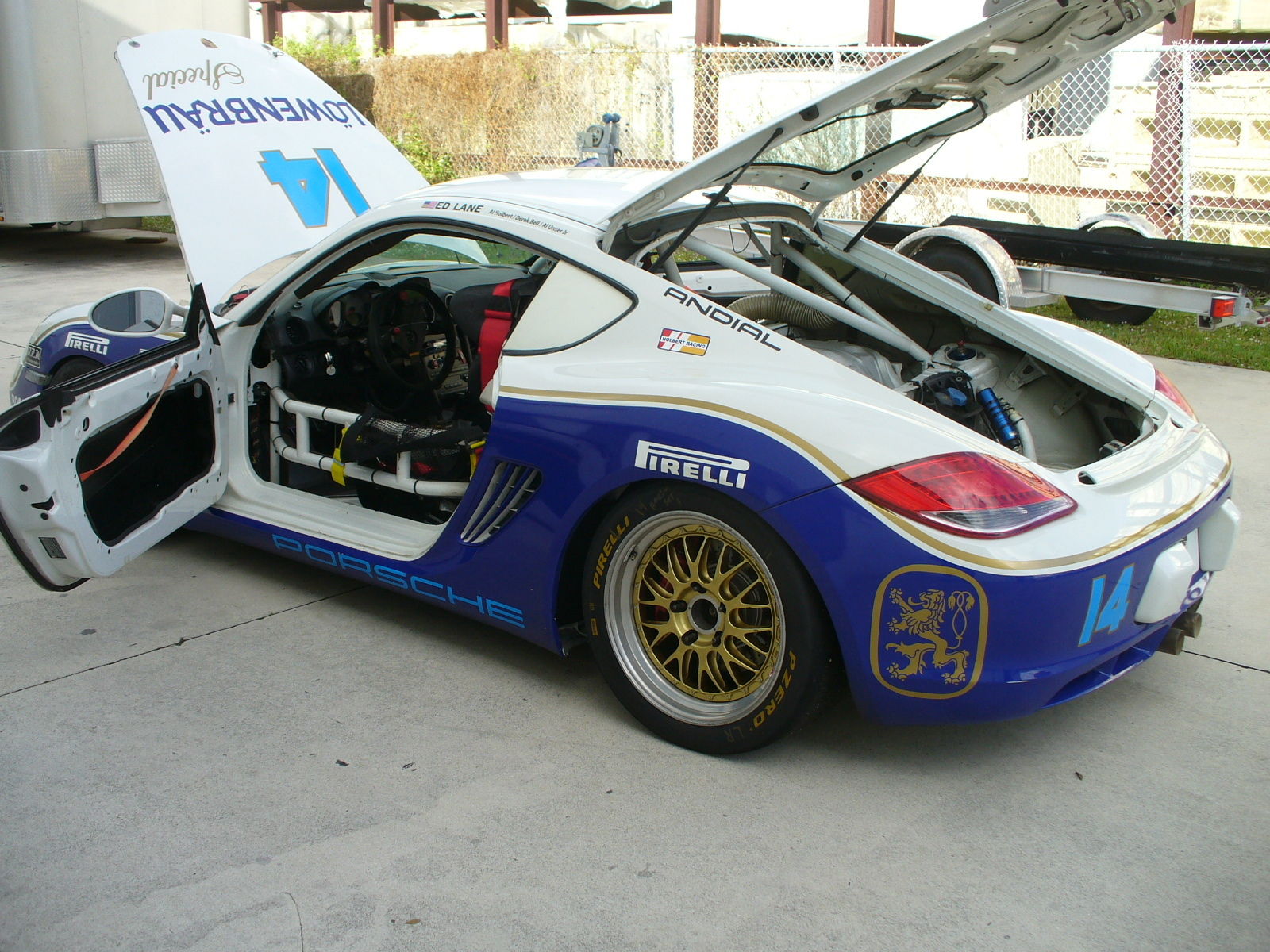 Year: 2009
Model: Cayman S
Engine: 3.4 liter flat-6
Transmission: 6-speed manual
Mileage: Not Listed
Price: $98,000 Buy It Now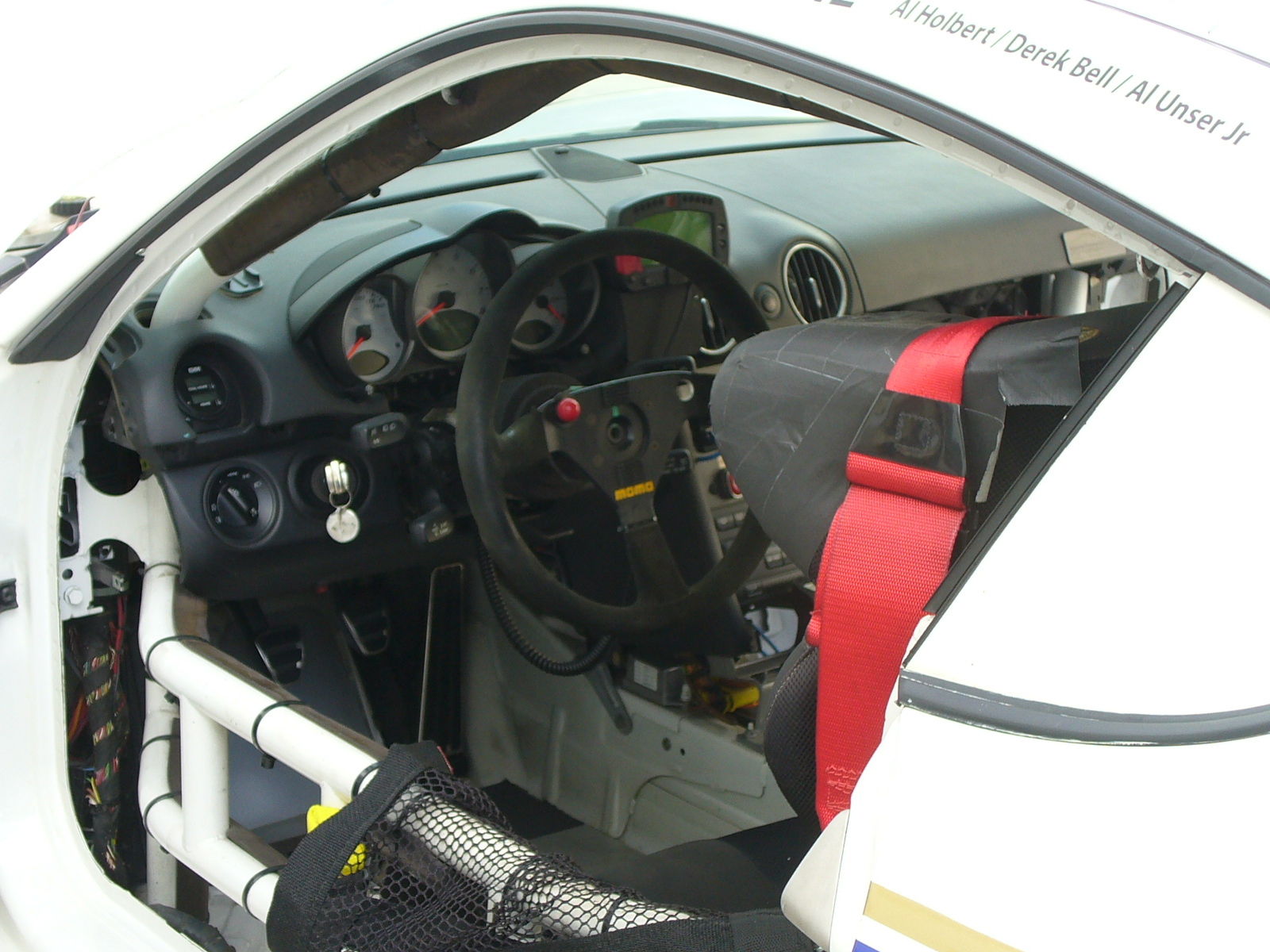 Established in 2009 by Napleton Porsche of Westmont, Illinois, the Cayman Interseries was North America's only auto racing championship featuring the exclusive use of the 320-horsepower Porsche Cayman S. Sanctioned by Historic Sportscar Racing (HSR), the Cayman Interseries conducted its first official season in 2010 and crowned a pair of champion drivers in both the sprint and endurance racing formats. Races were run on legendary circuits such as Daytona, Sebring, Road America, Watkins Glen, Road Atlanta and other premier venues. Every competing Porsche Cayman S was exclusively supplied and prepared by Napleton Porsche and each car competed with an assigned and specific heritage livery themed after a famous Porsche race car from the past.
2009 Porsche Cayman S in Holbert Racing Löwenbräu Special livery

Professionally maintained & race ready
Original Cayman Interseries car.
JRZ Pro suspension
Upgraded to 997 GT3 brakes
Two sets BBS three piece wheels mounted with Pirelli slick scrubs
One set on stock Cayman S wheels for rain tires
Carbon Fiber Splitter
Aim MXL dash with HD smartcam
In Dash Motorola radio
3.4L DFI engine
Engine and transmission new approximately 30 hours ago
IPD Intake Plenum
Guard LSD
Fast cool system
Transmission cooler
A/C delete
Sparco wheel with quick release
TPC sway bars
Schroth 6 PT belts
Door & right side safety nets

Elligable for:
PCA
HSR Global GT
SVRA
Stuttgart Cup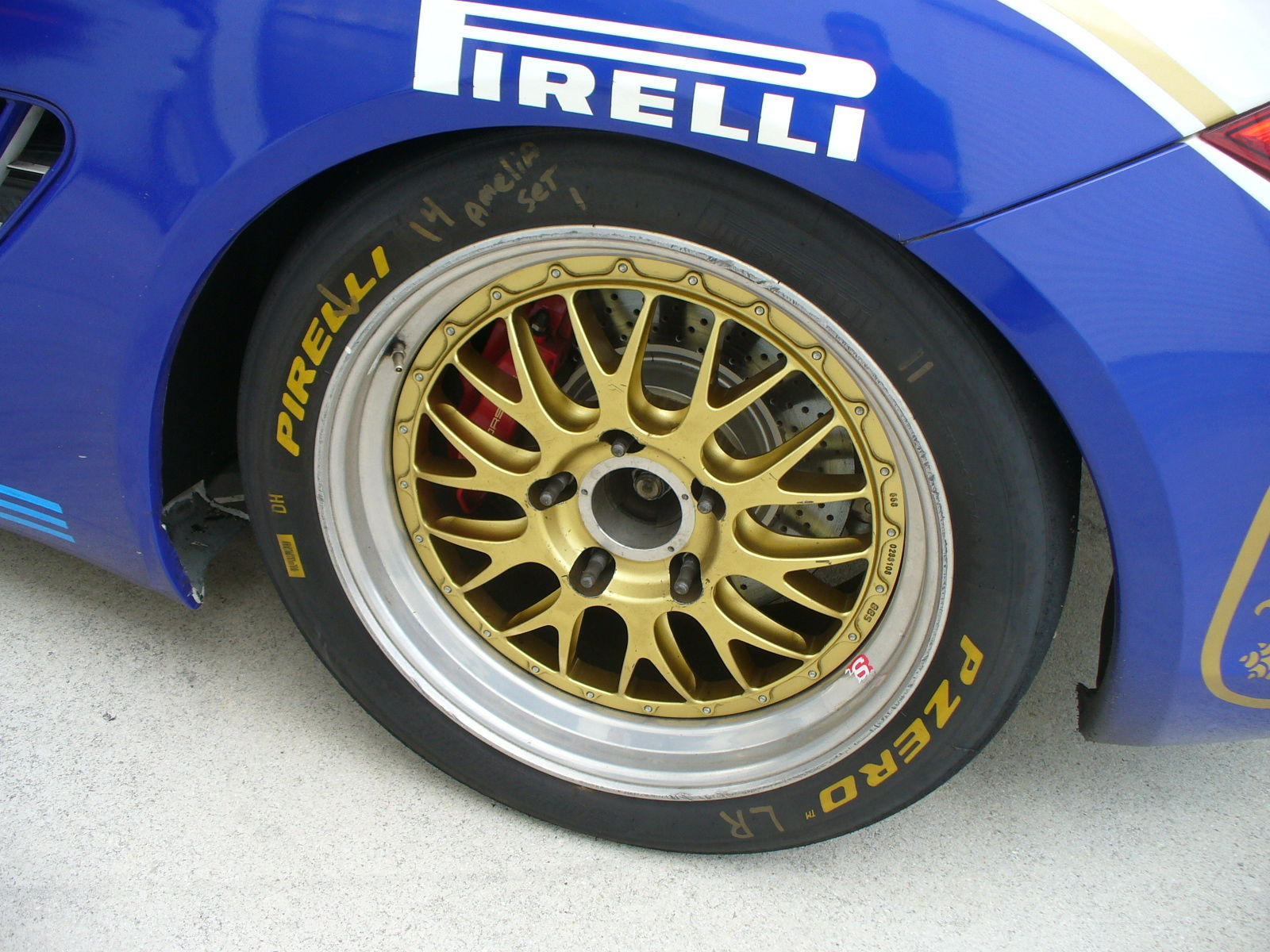 While you might think that the Rothmans livery was the most successful in the 956/962 era, if you had to single out one chassis that was dominant it was the Al Holbert Löwenbräu #14. Sports Car Digest did a great profile on just what made that particular chassis so special, and obviously this tribute wears the colors well. The original #14 – winner of races like the 24 Hours of Daytona at the hands of Derek Bell and Al Holbert – sold for just south of 2 million dollars a few years ago and is more valuable today, so you're not likely to even be able to see it in person. That was the beauty of the Interseries cars, as they recreated the magic of seeing those colors raced in anger. This car has some signs of use (as it should), but the overall presentation is very good and despite some upgrades, it remains mostly in its original and historic configuration.
Racing Caymans are still quite popular some 8 years later, and it's not hard to find a cheaper Boxster or Cayman for sale today. But it won't have the provenance of having been one of the livery cars, which ironically though tributes have gained a reputation of their own. That means they typically come to market at about 50% – 100% more expensive than a standard well set up Cayman, with asking prices between $80,000 and $100,000 for the ones we've seen recently. Are they worth the money? Well, you can't buy a better buy a better set up Porsche with this type of provenance for any less, and right now might actually be the best time to buy them. They haven't been all used up and neglected, but they're also not the rage right now. Take the 944 Turbo Cup cars, for example. Once they were no longer the hot item, prices fell dramatically. Now historic, they're back up to new heights. This car may be slightly overpriced, but I'd wager that in a few years they'll be commanding a real premium over other period Porsches.
-Carter