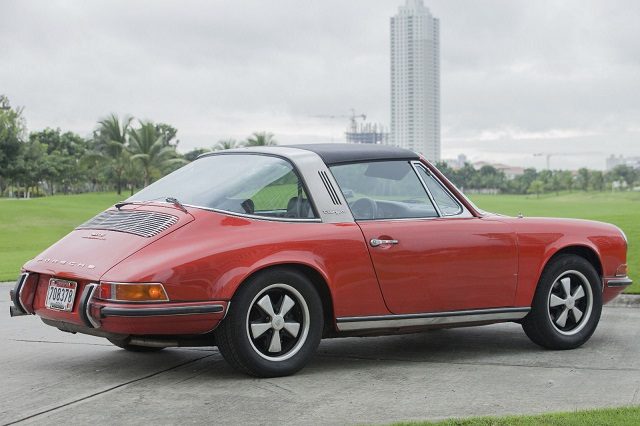 I've been coming across a lot of interesting Sportomatics lately. None will top the one-year-only SWB Soft-window Sportomatic for its combination of cool features. And the beautiful ultra-low-mileage Signal Orange Sportomatic was possessive of an entirely different allure. Those two were, for good reason, very high priced as Sportomatics go. This one, a paint-to-sample Red Metallic 1971 Porsche 911E Targa, is priced more reasonably and even comes with a pretty interesting history having begun its life as an Italian police vehicle.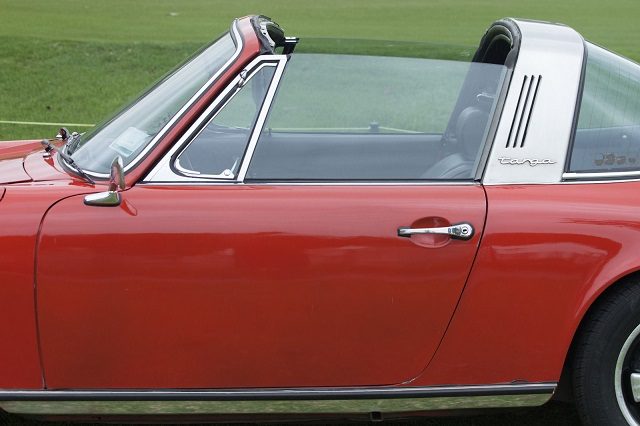 Year: 1971
Model: 911E Targa
Engine: 2.2 liter flat-6
Transmission: 4-speed automatic
Mileage: 71,000 mi
Price: Reserve Auction ($62,500 Buy It Now)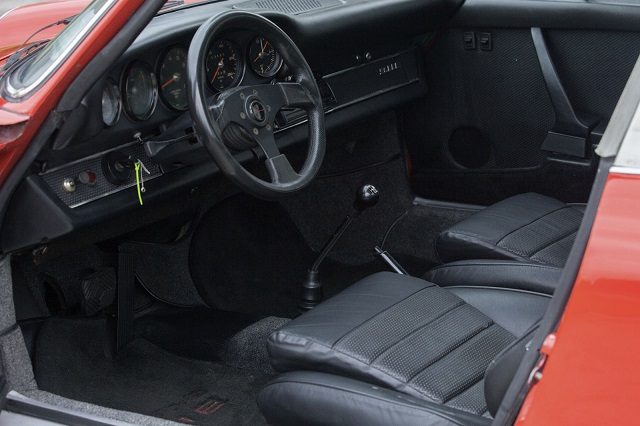 1971 Porsche 911E Targa Sportomatic

This vintage 1971 Porsche 911 "E" model has been in my family for 40+ years. Priced to sell. I'm looking for a good owner for the car. Please don't make any significant bids without contacting me first. Rare opportunity to secure a clean and dry vehicle that is running and well maintained.

HERITAGE

This car was originally a police detective vehicle in Italy. Exported to the USA in 1975 where it was purchased by my late father.

This car is in excellent running condition. Starts with ease, idles steady, and sounds beautiful. The Sportomatic transmission shifts like a dream, no grinding, expertly rebuilt two years ago. The motor has excellent acceleration and power and is extremely a joy to drive. The brakes have strong initial bite, no fading, no pulling.

This car features the highly coveted original Recaro Sports seats and rear window wiper, both were considered options off the assembly line.

Original Fuch wheels restored by Harvey Weidman in 2006.

No issues of rust and/or corrosion throughout any area of the vehicle.

The rubber and seals are in excellent condition. Targa has a perfect seal, no rips or tears, does not leak.

This car has the original motor (never swapped) including the transmission and MFI. No mechanical modifications have ever been performed.

All numbers are matching. Verifiable.

The top motor is completely clean and dry and does not show any oil. None. Likewise, the bottom/underbelly is not leaky.

Clean dual-country Title (Panama and California). Both Titles are in my name. Both Titles are clear and clean

70,849 Original Miles

LOCATION

This car is currently in Panama City, Panama. Ships to Oxnard, California for about $1800. Ships to Miami for about $1000. Will ship world-wide. Buyer pays shipping.

VEHICLE IDENTIFICATION

VIN # 911210380

Motor # 6218111

Transmission #7210235

70,489 Original Miles

4-speed Sportomatic Transmission

European Gauges.

Clean and Clear California Title

Clean and Clear Panama Title

Straight/Dry Chassis with No Damage, Corrosion or Rust

MILEAGE

The speedometer shows 13,441 kilometers (or 8,351 miles). When comparing this figure against that which is shown on an original service record dated August 1992 (93,910 kilometers) the total estimated miles this car has been driven is 70,489 miles.

HISTORY

I was 10 years old when my Dad drove this car home from the Dealer. For my Dad, the Porsche he wanted had to be the E (Mechanical Fuel Injection) model, Targa and with the coveted Sportomatic transmission. Even in those early days, finding this car with these specifications proved to be challenging.

There were only 270 copies of the "E" models produced by Porsche in 1971. Thus, the total of number of productions with the Targa/Sportomatic combination was/is much less.

Needless to say, this car represents a major timepiece of my life which explains the great time and investment that I have personally made to restore and maintain this vehicle. It was my father's "baby". He had multiple cars and lived only a few miles from his work. And so, it is not possible that my Dad put many miles on this car. He drove this car very sparingly, mostly on weekend trips to the golf course. In fact, I learned to drive this car when I was just 14 years old after a round of golf with my dad.

My father passed away in 2000 when I was overseas with the US military. Due to this military commitment, I was not able to immediately take possession of the car at that moment. Instead, I made arrangements for the car to be stored in Pasadena, California, where the car remained non-operated for more than five years.

RESTORATION

I personally managed the restoration of this vehicle over a two year period from 2005 to 2007. All of the work performed on this car was performed by specialists in Southern California with 20+ years of experience. My focus principally involved the exterior and interior of the vehicle to include upholstery, rubber and seals, carpets, re-chroming, wheels and full body and paint with both rear and front windows, and Targa roll bar off.

CERTIFICATE OF AUTHENTICITY

Yes.

SHIPPING

I will work with you to ship/deliver this vehicle to your desired final destination.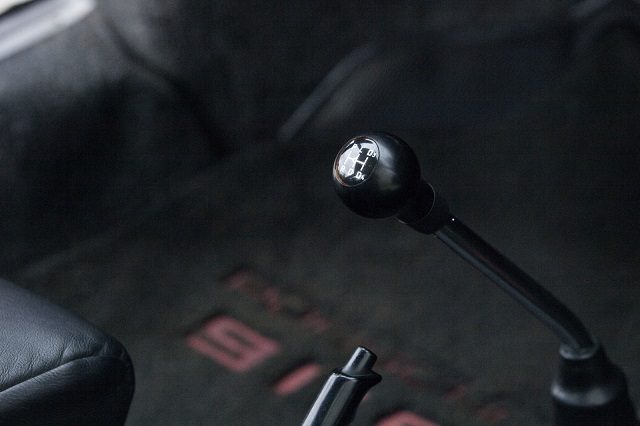 The current owner of this 911E is the son of what sounds like the original American owner of the car (though perhaps not original owner). Given what sounds like a complicated history that should be helpful in understanding exactly where everything stands. We do know it was restored a decade ago and in some areas it seems like time has been a little harsh. The paint looks decent, but there are a couple of obvious blemishes. Also, unless the pictures are deceiving me it doesn't appear to be metallic paint as the CoA suggests it should be. I would be curious about that. It's a nice color it just may not be the correct color. The interior shows a little better and it's great to see the original sport seats in place and looking good! There are also some questions about the mileage. I don't quite follow the logic applied in the ad, but hopefully available documentation can clear all of that up.
Admittedly, there are plenty of details to work out, but this 911 means a great deal to the current owner – a totally understandable situation given how long it has been in his family – and I'm sure he'd love to make sure its new owner has the best understanding and is best capable of taking care of it. Though that love could make him hesitant to sell for a price much lower than where he's priced it here. Bidding is well below that asking price though overall I wouldn't expect it to come in too far below. That's somewhat contingent on the situation with the paint, but generally speaking a PTS 911E, even a Sportomatic, should garner some demand.
-Rob