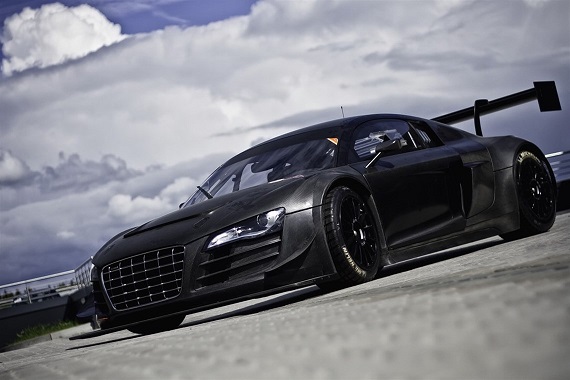 If you were a gentleman racer over the best part of the past decade and a half, there was only one natural choice for your steed; the Porsche 911 GT3 Cup car was, and still is, the most popular choice for factory supported full race cars to buy brand new. But we can thank the success of the Cup formula for an entirely new lineup of racers, from the Lamborghini Super Trofeo to the track-oriented Laguna Seca Mustangs. In the FIA mandated GT3 field, the advent of the Pro/Am designations have similarly diversified the field from the standard Porsches to new entrants, from the seemingly outrageous Bentley Continental GT3 to the Aston Martin Vantage GT3. But while those names may seem like newcomers on the international circuits, the reality is that both the heritage of Bentley and Aston Martin lay exactly with those gentleman racers. No, the real newcomer to the block is the Audi R8; a name steeped in Le Mans history but a chassis built for the street, the GT3 effort resulted in the popular and sonorous R8 LMS Ultra, as Audi shifted its focus from showcasing quattro all-wheel drive in racing to the lightweight technology incorporated into the new mid-engined racer: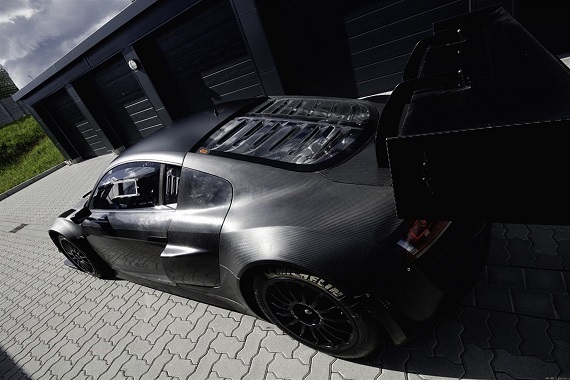 Year: 2012
Model: R8 LMS Ultra
Engine: 5.2 liter V10
Transmission: 6-speed semi-automatic sequential
Mileage: 10,830 km (6,729 mi)
Price: E. 190,000 ($212,572)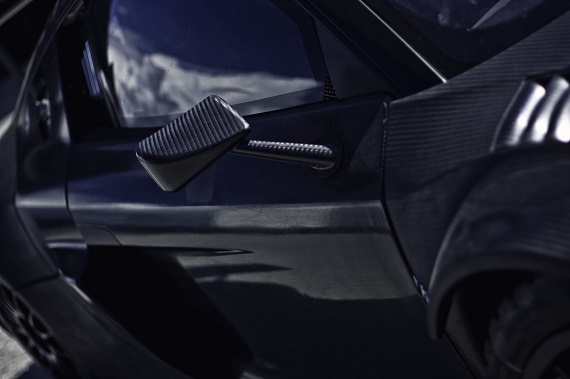 Audi R8 LMS Ultra

Technical Data:

Sports car based on FIA GT3 regulations

Model: Audi R8 LMS ultra

Year: 2012

Cubic cpacity: 5.200 ccm

Torque:> 500 Nm

Tank capacity: 120 L

Min. weight:1.250 kg

Bodywork: construction Audi Space Frame (ASF) made of aluminium with bolted steel, roll cage, carbon fiber composite / aluminium outer skon panels

Dimensions: Lenght 4.670 mm Width 1.994 mm Heigth 1.195 mm

Engine:

Engine: V10 engine, 90-degree cylinder angle, 4 valves per cylinder, DOHC, fuel injection, exhaust gas purification by 2-racing exhaust catalysts

Management: Bosch Motronic MED 9.1.2

Lubrication: dry sump

Power: Variably adjustable via restrictors up to 419 kW * currently open

Drive:

Rear-wheel drive, traction control (ASR) 12 steps adjustable

Limited slip differential

Constant velocity joint shafts

pneumatically actuated, sequential 6-speed sports transmission with paddle shift

SACHS Racing Clutch 140 mm 3-disc, lightweight flywheel

Chassis:

Double wishbone, spring struts with coil springs (Eibach) and adjustable shock absorbers (Bilstein)

Front and rear independent suspension

adjustable stabilizers front and rear

power-assisted rack and pinion steering

Brakes:

Hydraulic dual-circuit brake system steel brake discs front and rear, race-ABS 12 steps adjustable

Rims / wheels:

Cast wheels (OZ) of magnesium, front 12 x 18" rear 13 x 18"

Incl. 3 set OZ-rims incl. Tyre Pressure Monitoring System

Tires: front: 30-65 / 18, rear: 31-71 / 18

Mileage:

Chassis: 10.830 km

Engine: 4.330 km

Transmission: 830 km

Clutch: 830 km

Axle suspensions/shock absorbers: 2.750 km

Drive shaft: 2.750 km

Optional equipment / extras:

Fire extinguishing system Audi Sport

Seating system Audi PS1 Protection Seat, driver and passenger seat

Fueling system: refueling valve for VLN 120 liter option to Stäubli

2 fuel pump system switchable

polycarbonate screen

Driver fresh air

Tire Pressure Monitoring System

Transponderset pit wall

Air bottle incl. Air lance, impact wrenches and nut

Torque wrench incl. nut

1 day handover briefing & Local / distance

Price: € 190.000,00 € excl. VAT

VAT reportable

Exclusive utilization in the course of trackdays – no races!

Maintenance was carried out exclusively by Raeder Motorsport

Original price € 382,000.00

Contact:

Raeder autosport GmbH

Martin Raeder

Gottlieb-Daimler-Str. 16

D – 53520 Meuspath

Mobil.:+49 171 35 280 53

Tel.: +49 (0) 2691 9338 888

Fax: +49 (0) 2691 9338 50

E-Mail: martin.raeder@raeder-motorsport.de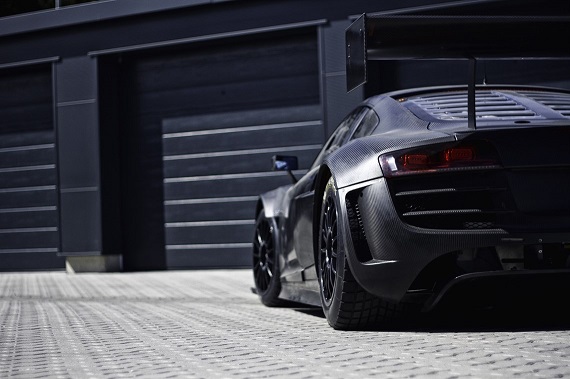 If you want to one-up your Porsche-owning friend at the local track day, look no further; with a full 570 horsepower on tap, full race suspension and a 6-speed sequential gearbox, downforce and giant race slicks, these Audi R8s can generate quicker lap times than your brain can handle. Normally covered in sponsorship decals, here we see the naked carbon and aluminum form of the R8, and while seeing carbon fiber is a bit cliche in road cars, the effect here is quite beautiful. One interesting aspect few consider when purchasing these factory race cars is the cost of running them; particularly expensive when you're pushing in anger. Take the 911 GT3 for example; though maintenance intervals on the new 991 have been slightly extended thanks to some clever engineering and electronic nannies, previous generations require rebuilds often. How often? Figure that the transmission is a 30 hour unit at race speed before a $15,000 rebuild; the engine is considered non-competitive after roughly 45 hours of use, to the tune of a $35,000 refresh. Considering you can purchase a 996 Cup for not much more than $60,000 these days, the $50,000 rebuild on those two items alone is pretty staggering. Audi claims much longer intervals on its R8 – inspection at 6,000 miles, rebuild at 12,000 on the "nearly stock production" V10. Granted, that rebuild to full race spec isn't likely to cost you much less than some of the Porsche numbers, but the interval is around quadruple the time you can put on a Metzger flat-6. The cost is as staggering as the numbers it can generate at over $200,000, but figure with a refresh on the motor, this car is less than half of the original purchase price and cheaper than a brand new and slower GT3 Cup will cost you today. Plus, you get the wow factor of having a cutting edge racer that is different than the norm; oneupsmanship in the Jet Set is priceless, after all.
-Carter