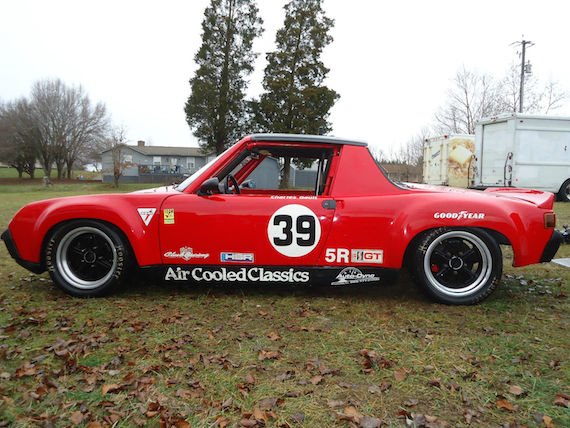 The Porsche 914 is a car that owes a lot of its development and existence to the 911. Originally designed as an entry level model in the late 1960s, Porsche would eventually slot a flat-6 engine under the hood. However, in doing so, the price would jump to near that of the 911T. As a result, sales were poor, with folks either choosing the more expensive 911 or the less expensive 914 with the flat-4 engine. While we see a lot of 911s and even 912s in race livery here on GCFSB, a 914 done up for track use is a bit more uncommon. This 914-6 for sale in Tennessee had its 2.0 liter engine bored out to 2.2 liters and will come with a trailer if bidding reaches $45,000.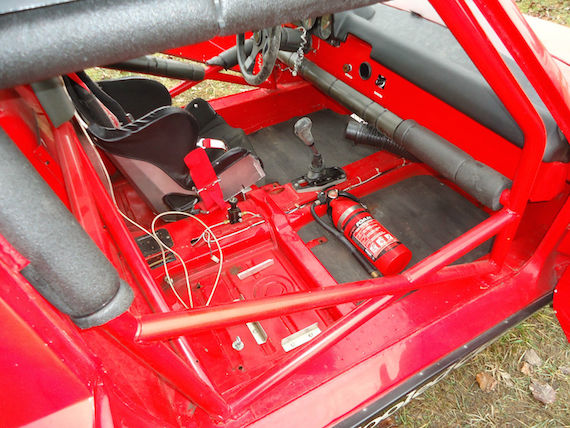 Year: 1970
Model: 914-6
Engine: 2.2 liter flat-6
Transmission: 5-speed manual
Mileage: 22,801 mi
Price: No reserve auction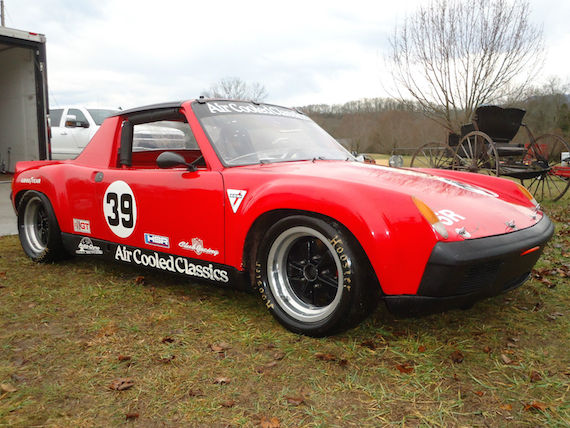 Up for sale is The HOLY GRAIL a REAL 914-6 GT Race Car VIN # H9140432139

This is an Incredible example. Built by a local Porsche race and restoration shop. No expense was spared and was built with an open checkbook. Purchased in 2000 this car under went a complete transformation to the beauty it is today. This car has a documented race history. It is a true 914-6 with a 2 liter engine punched out to a 2.2 6 cylinder that spun a bearing and was shut down immediately during its last race. It was still running when it was loaded in the trailer. The engine was disassembled and checked to find the only damage was a spun bearing. The motor is complete but disassembled. Has the rain hoods and housing but no carbs.

The car was placed in a trailer where it has been stored for the last 7 years as the previous owner changed passions and has been racing vintage motorcycles ever since. I found out about this time capsule thru a friend a few months ago and tracked it down. Imagine the moment that it was opened to find it in pristine condition. I have owned it for a short time and took it out only once to examine the car an contents. I was blown away! I have had some life altering changes since the purchase and will reluctantly now offer it to someone else. Everything in the pictures will go with the car.

If the bid reaches 45,000 I will throw in the trailer but only at that point so don't ask. There are to many things to list so please ask any and all questions and I will answer them the best I can. Quick overview… You are bidding on a real 914-6, Disassembled 2.2 6 cylinder engine, quaife transaxle (Ultra rare)(like positrack) all the parts to reassemble, helmet and cool suit. Please study the pictures carefully because this is the car you are buying. Included is all available receipts, Dyno's, documents, racing history from Sebring etc., complete scrap book documenting the design and build or the car, and log books. This is a highly sought after and collectable item which commands a certain type of bidder. So please have funds available because the full amount will be due in 72 hours after auction close. No exceptions. I can store the car for as long as you need but it must be paid in full. Someone will get the Christmas gift of a lifetime! Bid often and with Confidence!!!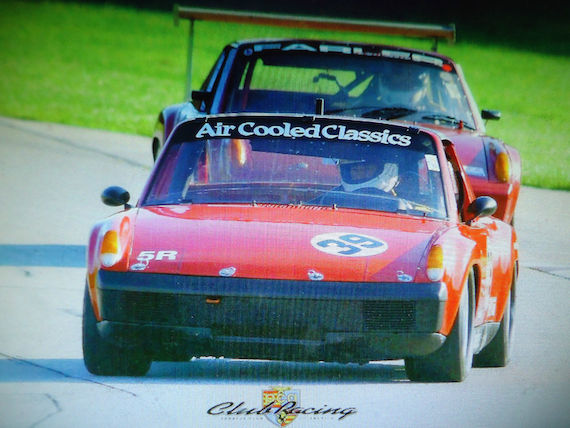 After looking over the 914 we featured yesterday, it rekindled my interest in these little Porsches from the past. Hagerty is listing a Condition #2 914-6 at just under $50,000, not much higher than where the seller will throw in the trailer into the deal. If the bidding stays under $40,000, it will prove to be a bit of a bargain for a Porsche of this vintage with a flat-6. Especially one that has been race prepped.
-Paul