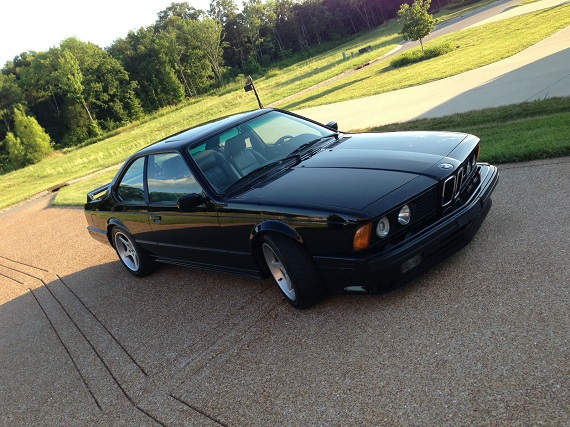 The 1988 BMW M6 I wrote up a few weeks ago is back up for sale, this time with a $17,500 "Buy It Now" price tag. Compared to what that amount buys you in the E30 world, this sure seems like a solid value even if it's not 100% original. The E24 and E28 market have slowly been heading upwards too – perhaps picking this car up and returning it towards original specification would be a worthwhile enterprise. Or, drive it like it is and enjoy one of the best layouts BMW ever made – which would it be for you?
The below post originally appeared on our site December 14, 2014: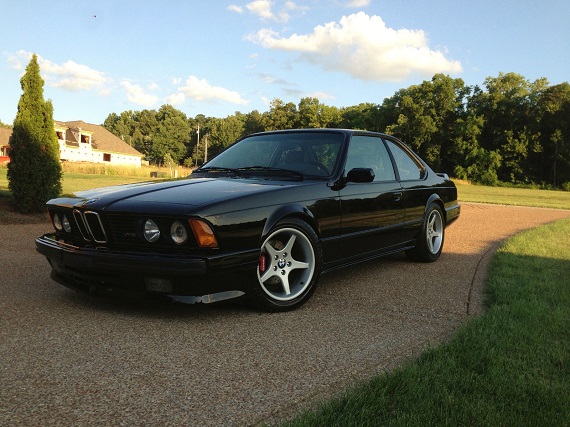 Nate's M5 post yesterday brought up an interesting point; we see M5 and M6 models come up for sale quite often, but it's a mix of tired original and clean modified examples that usually appear. While some of these modified cars appear to be well presented, they are sacrificing an original example to create a personal expression. That may not be the worse thing if you really like what the seller did, but I would postulate that there are more potential buyers who want unmodified examples of the originals than warmed-over cars. In line with this, we have a clean 1988 M6 to look at – but one that has been been altered in several ways. Do the mods make it more or less appealing?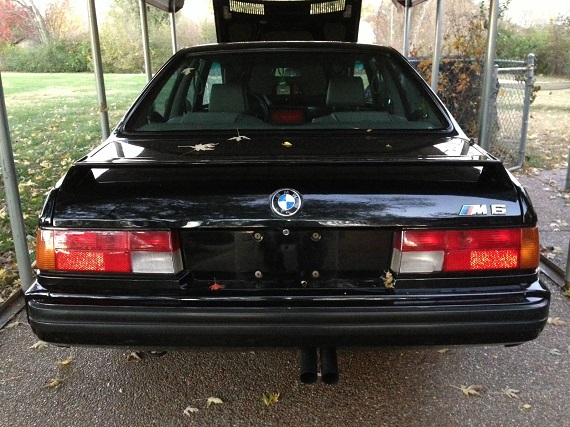 Year: 1988
Model: M6
Engine: 3.5 liter inline-6
Transmission: 5-speed manual
Mileage: 136,421 mi
Price: $17,500 Buy It Now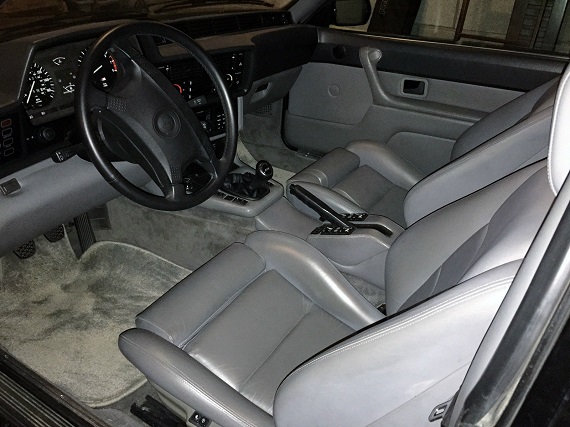 This is probably one of the cleanest 1988 BMW M6 (E24) for sale anywhere so your long search ends here. Welcome and thank you for visiting my auction today.

First, let me say that you are dealing with a BMW car enthusiast that enjoys collecting and working on these types of vehicles so rest assure that you are dealing with a responsible and serious person. Please read all the information listed on this auction, as I took my time in writing this listing to represent my car accurately for the next buyer.

I will NOT bore you with all the stats and history of this classic 1988 BMW M6. If you are looking at my listing you probably know the background or this great vehicle. If you don't, I strongly suggest to Google this car for more info.

This BMW M6 is absolutely stunning in every way possible, and it is truly the ULTIMATE DRIVING EXPERIENCE. The color combination is amazing (black over dove grey leather) and both the interior and the exterior are absolutely beautiful (look at the pictures.)

Under my ownership, I had done some tasteful upgrades and performed some mechanical maintenance to make this car as perfect as possible for it's age and in turn key condition:

. Purchased new set of 17' BMW wheels.

. Mounted a set of brand new Michelin tires on them.

. Painted all the brake calipers "Ferrari" red and added the "Brembo" stickers on the front ones.

. Painted all the side reflectors black.

. Replaced the factory radio with an Alpine cd/Ipod/sat/cd/usb deck.

. Replaced the old steering wheel with a true BMW that has an airbag (safety first).

. New bushing front/rear suspension.

. New OEM front air dam.

. New cross-drilled rotors all the way around.

. New brake pads.

. H&R springs with Bilstein shocks and brand-new factory rear dog-bones.

. New front seats cover redone to factory specs.

. New and very hard to locate rear speaker covers imported directly from BMW Germany.

. Replaced both fog lights assembly with true BMW parts, as the old ones looked hazy and one of them was cracked.

. Converted the AC to R134.

. Added the hard to find and desirable "Zender" rear spoiler.

. Replaced the trunk rubber.

. Added a "Dinan" front tower strut brace, for better handling.

. Replaced the hood insulation pieces.

And the list goes on and on…

This car is probably a 9 out of 10. For a 26 years old car, and they do not come for sale in this condition very often, the pictures speak for themselves. Most of the mechanical work under my ownership was performed at Akin Bimmer Works (a BMW specialist) in Franklin, TN, within the last two years and about 3K miles.

The engine is powerful and run smoothly. The transmission shifts properly thru all the gears. The paint is in excellent condition and very shiny with NO RUST or rot. The interior is in excellent condition. The AC and heat are both working properly through all the settings. The locking system for all the doors and trunk, are opening and closing with out any issues. All the windows switches operates properly, all the seats functions work properly thru all the positions, and even the head rest for both the driver and the passenger seats goes up and down perfectly. The sunroof opens and closes without any issue and does not leak. All the headlights, fog lights, brake lights, turn signals/reverse lights….are all working properly. Like any 26 year-old car that actually gets driven, it has minor wear-and tear in normal places (grill, leather, etc…) That said, its a beautiful car that has been modified for both drivability and collectability.

This 1988 BMW M6 drives and perform as it should and I will not hesitate to drive it across country. This fine automobile will easily last another 300K miles with proper care. The style, design and history behind these BMW M6 will remain a classic for ever.
For a self-proclaimed enthusiast, there are some immediate questions that pop into my head. First off, the seller refers to the wheels as new BMW wheels; they are clearly aftermarket and I believe they're Moda wheels. The seller also makes it a point to indicate they've applied "Brembo" stickers to the red painted calipers. The suspension modifications are at least more appealing, with the H&R/Bilstein suspension backed up by a Dinan brace. Outside the original chrome trim and reflectors have been given the seller's own Shadowline treatment by being painted all-black and the original rear spoiler was replaced by a Zender unit. The M6 badge is slightly out of place, though, and despite the seller's claims of mechanical work there is notably no information on what, if anything, has been done under the hood recently. It is, however, overall very clean and what appears to be a nice package. So, the question remains – is it more desirable than an original model? Well, the modifications that have been done are certainly more easily reversible than the M5 from yesterday. Personally, I love the European conversion on the M5, but I understand Nate's point about a limited-production car being cannibalized from its original configuration. While the modifications here are much less original and probably more polarizing, ultimately they've left the base M6 mostly alone – one of the 1,632 original examples that were imported is left for someone to enjoy in the future. As with the M5, clean original examples of this car are almost a certain investment unless the market entirely collapses.
-Carter