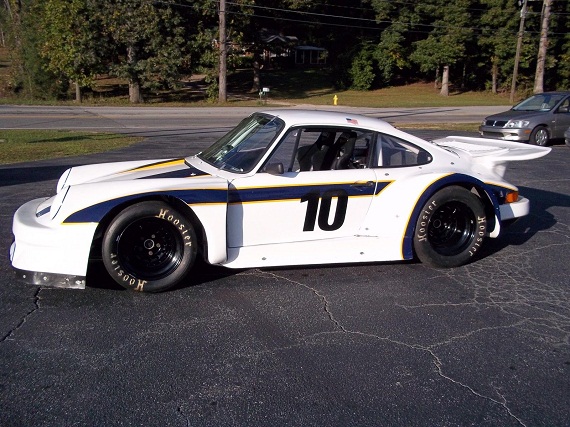 Ah, another Motorsports Monday, and another opportunity to tick off the purists! I've had a string of LS swapped cars that I've reviewed recently, and here's another to add to the list. In the 1990s, Porsche actually ran a program to develop a tube-frame race car; manufactured by Fabspeed – who notably also built Porsche's tube-frame 944 racers, one example is still actively campaigned by Musante Motorsports in Connecticut. This car doesn't appear to have the credentials of that particular example, but switching to a tube frame really allows racers to optimally set up both the suspension and engine configurations. In Fabspeed's case, they moved the engine forward to create a mid-engined 911 long before the GT1 project. In this example's case, it's allowed for a 6.2 liter, 525 horsepower V8 to be mounted in the back. Under the guise of early 1970s RSR bodywork, this is clearly a track weapon: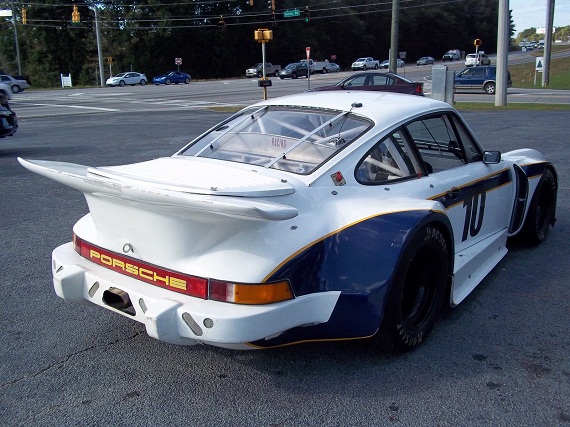 Year: N/A
Model: 911 RSR
Engine: 6.2 liter V8
Transmission: 5-speed manual
Mileage: N/A mi
Price: Reserve Auction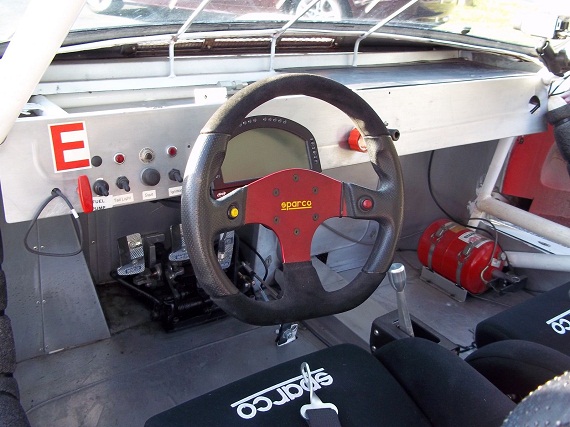 Track Ready PORSCHE RSR Fiberglass Body , Complete Tube Frame , professional build with all new parts , New GM Performance Aluminum V-8 CT525 Race Engine , Carburetor Holley Ultra HP , Porsche G50 Gear Box with LSD , 5 speed , Harget shifter , New Smarty Cam , New Aim Dash , custom Ron Davis Race radiator , water cooled up front , Custom Exhaust , New Sparco Race seats , 5 point Harness's , Porsche 935 Front suspension controls , Coil overs , Porsche Turbo rear control arms , ATL Fuel cell , Sparco quick release steering wheel , 4 new massive Hoosier Tires , Spectre Air intake , Only Test driven on track for approximately 30 minutes total time , Low reserve thousands below build cost , You are welcome and encouraged to come and view the car prior to bidding . It is located in griffin GA , Please call Don at Tel # 404-538-2961 , Please have the funds available prior to bidding , Please be courteous to other interested bidders and not " Accidentally enter a bid not intended or have no way of following through with the sale " , You are not bidding on the right to try and decide if you want the car after the auction , Full payment is expected within 7 days of auction ending , Payment only accepted via Certified US Bank funds , Bank Wire , or in person no exceptions , Thank you !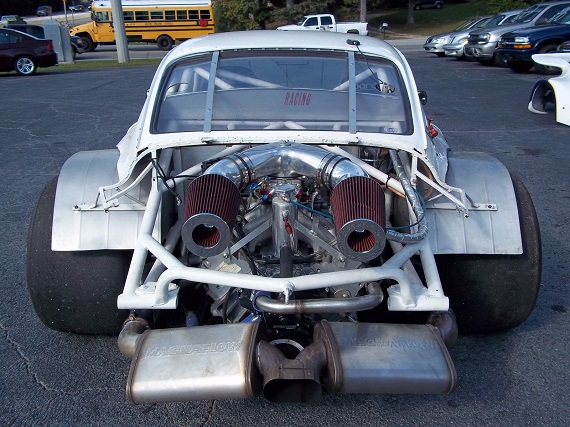 The real gem here is the LS3 Engine; click on the link to know more but basically it's an all-aluminum screamer belting out 525 horsepower and 471 lb.ft of torque with 10.7:1 compression. It's a full on race motor, but unlike Porsche motors it can be had on a budget – an undressed example will set you back only around $9,000 and you can get parts at any GM dealer. That's the huge advantage to running the LS motors versus the original Porsche mills. Other pieces seem well chosen and tidy – there's something that's indescribably cool about the look of the 1970s cars, even if this one isn't original. With some period decals and an upgraded set of wheels, this car could really stand out – as if the speed it's capable wasn't enough. It would be interesting to know what the reserve is set at; currently it's unmet with bidding at not much more than the engine cost alone. If it doesn't go much higher, you'll be getting a budget Porsche that's capable of speed normally associated with cars that cost 10 times as much.
-Carter