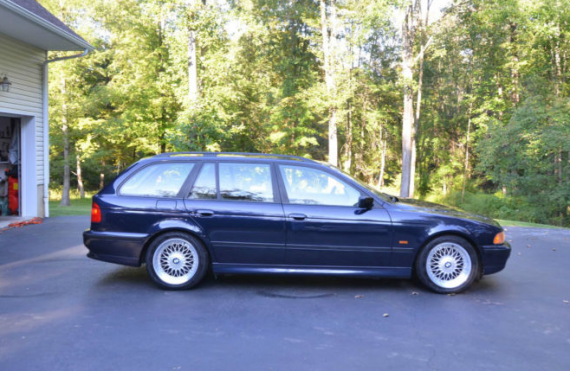 Talk of M5 and E63 wagons is great and all, but those are essentially unicorns. Due to our country's general aversion to the eminently practical and awesome wagon bodystyle, beggars can't really be choosers and compromises must be made when buying a wagon. For many, a manual might just be a higher priority than the 540i's V8. Today's inline-sixed 5er wagon lets you row it yourself, which would help you forget the wagon's association with family and concentrate on the fun parts. It's covered a lot of miles as a commuter, but with just one diligent owner who had no problem addressing any service needed, this could be a great deal.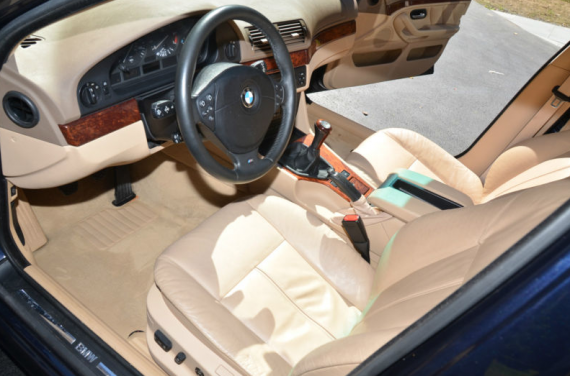 Year: 2000
Model: 528iT
Engine: 2.8l inline-6
Transmission: 5-speed manual
Mileage: 177,000 mi
Price: No-reserve auction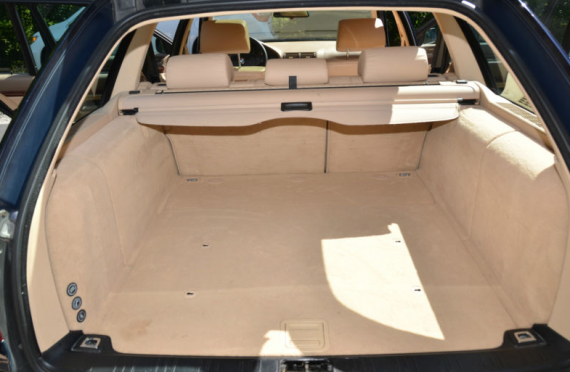 I am the original owner of the car, I bought the car new for my wife. She did most of the driving to and from work which was mainly on the highway's of NJ. I took excellent care of this car. Everything on the car functions 100%. Carfax guarantee, I have the full report completed Sept 2013. Send me a note and I can send you a copy. Sold as is.

– 2000 528i Sport Wagon (6 cyl)
– 177k miles
– 5 speed Manual
– VIN: WBADP5344YBR95615
– Options:
o Sports suspension / package (Firmer suspension, bigger wheels, Air suspension, M-Steering, M-Shifter, black out trim)
o Auto-leveling suspension
o Heated front seats
o Moon roof
o HID head lights
o Rain sensing wipers
o Rear passenger window shades
o Leather
– Serviced and maintained by BMW (I have the service records) – I did minor service – oil changes recently
– Recent services completed
o Both belts replaced (AC + main belt)
o ABS module replaced
o Interior A/C control buttons replaced (interior dash)
o HID headlight clips replaced
o Rear auto leveling suspension replaced
o Steering wheel audio controls replaced
o Power steering reservoir and pipes replaced
– One owner car
o Non-smoker
o Everything works great
– Payment:
o Buyers must make payment in full prior to pick up of the vehicle. Payment via bank check or cash.
– Sold As Is:
o No warranty is given nor implied. You may inspect the vehicle before you bid or before the close of the auction. Although the car is in superb condition, they will show signs of some wear and tear according to their mileage. Please ask lots of questions before you bid.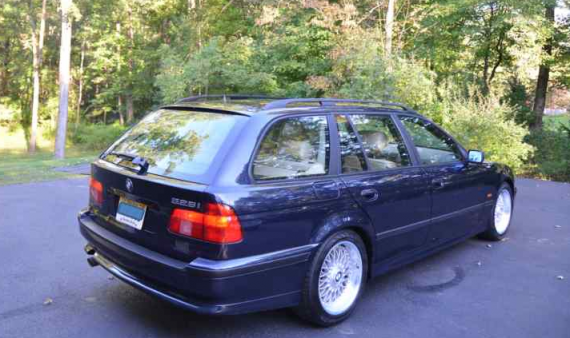 177,000 miles is the main question here, but the description does a great job reassuring that, while there will always be maintenance on the horizon with this many miles, anything that needed to be done thus far was taken care of and done properly. It looks extremely good inside and out, underscoring the care and gentle handling present for its entire life. Bidding is hot but not high, and this may be an opportunity to snag a versatile and great E39 for less than most of the E30s we've been seeing!
-NR